Published January 19, 2023
The Ultimate San Diego Spring Bucket List
Everything to do in San Diego to have the best spring ever. 🌴🌞🍻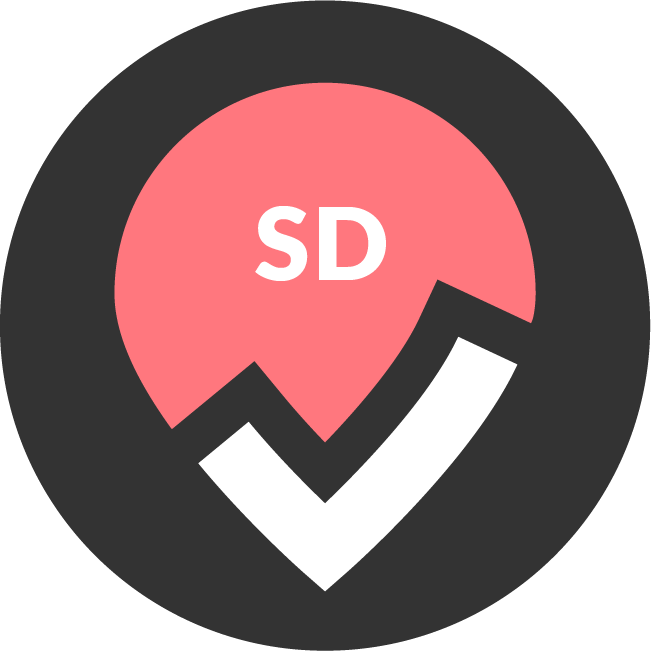 by San Diego Bucket List
San Diego's spring feels like an early summer. The rainy season ends early, usually by April, and the warm temperatures roll in and sunny skies are shining before the June "gloom" cloudiness sets in.
This makes SD spring the perfect time for outdoor everything! Superblooms, surfing, paddleboarding, and strolls through zoos and botanical gardens are all calling our names. There is also plenty of fresh seafood, and new events like comedy shows and pop-up brunch experiences. Check out Bucket Listers' picks below:
Attend an Alice in Wonderland-themed cocktail experience
Spring and tea parties go hand-in-hand, so why not make it a boozy topsy-turvy tea party? Come along for the 90 minute magical reality experience, where you'll create two bespoke wonderland cocktails, solve riddles, devour "Eat Me" cake—and much more.

Where: Carte Hotel (Fonte Di Vino Restaurant), 401 W Ash St, San Diego, CA 92101
For tickets to Alice in Wonderland Cocktail Experience.
Take a dumpling making class
Master the basics of dumpling wrapping in triangular, crescent, and pleated shapes! You'll also get to practice your knife skills and learn how to make your own fillings (vegetarian options are available). Events are casual as opposed to hardcore, BYOB, and as perfect for the cooking enthusiast as it is for the first-timer who's happier observing taste testing.
Where: FEMX Quarters 1919 San Diego Ave
For tickets to Dumpling Making.

Take in the flora at the San Diego Botanic Garden
San Diego Botanic Garden is a 37 acre urban oasis with four miles of trails, and home to the West Coast's largest children's garden. On top of the spring bloom, this unique garden hosts a dozen pieces of augmented reality art.
Where: 300 Quail Gardens Dr.
For tickets to the San Diego Botanic Garden.
Attend Emo Brunch San Diego
Starting in April on Saturdays and Sundays: not every spring day has to be sunny and bright. Bust out your T-Mobile Sidekick and reactivate your MySpace for an all things emo themed brunch! The menu includes Fall Out Boy Burgers, Taking Back Sundaes, Pancakes! At The Disco, and Jimmy Eat French Toast; plus, drinks like Coffee & Cambria and Paramore Mimosas. Tickets include a main entree and welcome beverage on entry!
Where: Secret location to be announced!
For tickets to Emo Brunch San Diego.
View the cherry blossoms at the Japanese Friendship Garden
San Diego's warm climate means it blooms earlier in the year. So, while cherry blossom season has already passed, March, April and May are still by far the busiest months in the garden. Stroll among the blooming wisteria and iris plants, across the stone paths, and view the koi fish for an idyllic day
Where: 2215 Pan American Road. E
For tickets to the Japanese Friendship Garden.
Attend a secret stand up comedy show
See the best of the next gen stand up comedians through secret pop-up shows in mystery locations! Once you complete your purchase with Bucket Listers, you'll receive an email confirmation that your tickets are confirmed. At 12 o'clock noon on the day of the show, you'll receive an email with the exact location of your show! And all comedians remain unknown until they come to the stage, so you never know who might show up.
Where: Secret location to be announced!
For tickets to Stand Up Comedy Shows.
Wander the Carlsbad Flower Fields
How can we not champion the world famous (and ever instagrammable) 50 acres of pinks, reds, oranges, and yellow flowers to frolic through? Carlsbad Flower Fields is open to the public from March 1st—Mother's day, with sweet treats and shopping on-site to round out the day.

Where: 5704 Paseo del Norte Carlsbad
For more information on Carlsbad Flower Fields.
Visit the San Diego Zoo and Safari Park
Hang out with all the critters, like the new orangutan babies, or at the brand new "Wildlife Explorers Basecamp." There visitors can climb rocks, explore caves, and play in a desert wash; all while discovering the newly added fennec fox, prairie dog, desert tortoise, and burrowing owl.

Where: 2920 Zoo Dr
For tickets to the San Diego Zoo and San Diego Zoo Safari Park .
Rent and ride a fat tire electric scooter around town
For a unique way to explore the sunny San Diego Waterfront, Gaslamp Quarter and Balboa Park—consider an electric scooter adventure! Rent a Fat scooter for an easy to follow route guide and a zippy way to take in the scenery.
Where: 900 Bayfront Ct #100-B (inside Pedego store).
For more information on Fat Tire Electric Scooter Rentals.
Take a day trip on a catamaran
Cruise through the sparkling San Diego Bay for skyline views and all the major monuments, accompanied by fresh air, great music, and delicious drinks. Your vessel, the spacious Triton, is designed to host up to 105 guests, boasts a 13 seat bar, dance floor, and even a built-in water slide!
Where: 2700 Shelter Island Drive
For tickets to the Catamaran Day Trip.
Hike in Anza-Borrego Desert State Park
For a worthwhile day trip: this park is famous for extraordinary spring wildflowers, as well as majestic views, and natural wonders. Visitors can also discover hidden gems, from slot canyons and cactus-studded hills, peninsular ranges, and natural palm oases.

Where: 200 Palm Canyon Dr, Borrego Springs
For more information on Anza-Borrego Desert State Park.
Rent an electric boat and BYOB
You're the captain on a Duffy Electric boat—and it's the perfect way to enjoy an afternoon or sunset with your crew (of up to 10!) on the serene waters of Mission Bay Park.
Where: 1548 Quivira Way
For more information on BYOB Electric Boat Rentals.
See the Padres at Petco Park
DESCRIPTION
LIKE WHAT YOU'VE READ?
Never miss out on a new experience!
Create a Bucket Listers account to access exclusive offers and the latest news in your city