food & drink · arts & culture · attractions & tours · outdoor activities ·
Published June 5, 2023
The Best Getaway Trips from Los Angeles
Get in, loser, we're going on a weekend adventure. 🚘 ⛰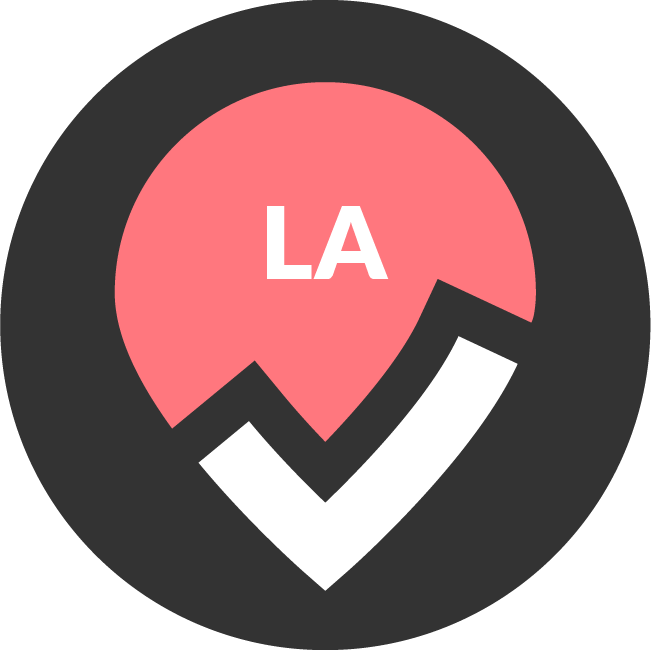 by Los Angeles Bucket List
As much as we love Los Angeles—Hollywood! Beaches! Shopping! Street festivals!—sometimes, we need the open road, a change of scenery, or a good dose of peace and quiet to reset. Thankfully, LA has no shortage of scenic mountains, world-class vineyards, and picturesque towns just a road trip away.
We rounded up some of the best spots near LA to escape the hustle of city life. Whether you're looking for a romantic weekend getaway, a girls' trip with your BFFs, or need some solo time, we have a destination that will guarantee you a good time. Plus, you'll come back more relaxed and refreshed than ever!
10 Weekend Getaways Near LA
Huttopia
If you're craving a serene retreat away from the city, you need to check out Huttopia. Nestled in the picturesque San Gabriel mountains, Huttopia offers a perfect weekend escape where you can recharge and reconnect with nature—and it's only an hour and a half outside LA. Immerse yourself in nature in eco-friendly cabins or fully equipped tents, each offering breathtaking views of the surrounding wilderness.
Activity Highlights: From exhilarating hikes to peaceful moments by the swimming pool, Huttopia caters to both adventure seekers and relaxation enthusiasts. You can also indulge in farm-to-table delights at the on-site restaurant, catch outdoor movies, choose from a variety of games like ping pong and corn hole, try nature yoga, and so much more. Have you packed your bags yet?
Distance from LA: 1 hour 30 minutes
More information.
Santa Barbara
Another iconic coastal town making the list is Santa Barbara, situated on the central California coast alongside the dramatic Santa Ynez Mountains. With its Mediterranean-style buildings topped with red-tile roofs, you'll instantly feel transported to a quaint Spanish town. With plenty of scenic beaches for a casual afternoon, elevate your evening plans by ambling through the city's upscale boutiques and restaurants.
Activity Highlight: Head to Butterfly Beach for a laid-back day on the sand. Feeling more active? The beach's pristine shoreline is ideal for swimming and surfing while its unique east-to-west orientation makes for some exceptional sunrises and sunsets.
Distance from LA: 1 hour 50 minutes
Oak Glen
For a day trip that's a little more off the beaten path, find your way to Oak Glen, nestled between the San Bernardino Mountains and the Little San Bernardino Mountains, at an elevation of 4,734 feet. While this eastern town can be enjoyed any month of the year, we recommend visiting in the fall to catch apple-picking season in its prime.
Activity Highlight: Oak Glen's five-mile loop of orchards and ranches is the perfect place to spot fall foliage and take part in a classic pastime – apple picking.
Distance from LA: 1 hour 30 minutes
Solvang
If you'd like to forget that your destination is just a car ride away from LA, head to the Danish Village of Solvang. The architecture is enough to transport you to Denmark (think wooden windmills, rural houses, and even a replica of Copenhagen's Round Tower) – the many wineries and art museums are simply the cherry on top.
Activity Highlight: While not directly in Solvang, Nojoqui Falls Trail is just a short distance away and more than worth it. This 0.8-mile, heavily trafficked out-and-back trail is perfect for hiking, features an impressive waterfall, and, most importantly, allows for furry friends to accompany you.
Distance from LA: 2 hours 30 minutes
Joshua Tree
California is no stranger to national parks, with Joshua Tree being a fan-favorite amongst Angelinos. The desert landscape with sky-high rock formations and its namesake tree make Joshua Tree an outdoor playground of sorts year-round. With hiking trails varying in difficulty and accessibility, there's truly something for every outdoor enthusiast.
Activity Highlights: After your 2 1/5 hour car ride, get out and stretch your legs along the Indian Cove Nature Trail. While this loop is only 0.6 miles long, you'll get a look at everything from flora and fauna to the history of the area. Along the trail, you'll find signs expressing the diversity of the desert region.
Distance from LA: 2 hours 15 minutes
Temecula
You don't need to make the trek up to Napa to enjoy some world-class vineyards. Temecula in Riverside County has something for everyone with its gorgeous wineries, Old-West themed downtown area, and even some incredible hiking trails — especially during the wildflower super bloom in the spring.
Activity Highlights: From March-May, nearby Lake Elsinore boasts some of the most incredible poppy-viewing in the area. Take a peek on your drive by, and then pick one of the many vineyards to enjoy an afternoon of wine tasting.
Distance from LA: 1 hour 45 minutes
Agua Dulce
Vasquez Rocks may look like something straight out of a movie — and that's because they are! The massive rock formations and natural area park in Agua Dulce, CA, have been featured in The Flintstones, several Star Trek films and shows, Bill & Ted's Bogus Journey, The Muppet Movie, and many, many more. Here you can enjoy some hiking, rock climbing, horseback riding, or just a casual picnic while you take in the views! The best part? It's less than an hour outside of LA.
Activity Highlights: After working up a sweat at the park, stop by Agua Dulce Vineyards to relax with a wine-tasting session and do a little shopping.
Distance From LA: 45 minutes
Balboa Island
For a day on the water, head to this harborside community in Newport Beach. Accessible via bridge, ferry, and various public docks, the community is bordered by a boardwalk open only to pedestrian traffic. This man-made treasure hosts some of the chicest coastal shops on Marine Avenue, quaint restaurants serving up local fresh seafood, and plenty more.
Activity Highlight: Water sports are the name of the game on Balboa Island, with everything from kayaking and paddleboarding to the extremes of parasailing and more.
Distance from LA: 1 hour
Ojai
Oh hi, Ojai! This small city in Ventura County is nestled in the Topatopa Mountains. With a village-like city center lined with art galleries and New Age shops, Ojai is high on the list of trendy locales. Downtown Ojai is just a quick saunter away from the city's scenic urban wineries, where you can select wine flights and explore various tasting rooms.
Activity Highlight: The Los Padres National Forest Hike is a must-see stop in Ojai with its expansive trails. We recommend the Rose Valley Falls hike, leading to a magnificent two-tier, 300-foot waterfall located on the west end of the Topatopa Mountains. It's a slight adventure to reach the impressive upper-tier fall, but with the hike being only a 150-foot elevation gain and less than a mile roundtrip, we think you have it in you.
Distance from LA: 1 hour 20 minutes
Laguna Beach
Nestled between seven miles of hidden coves and stunning canyons, Laguna Beach is a small coastal town and a household name thanks to a particular '00s TV show. Known for its art galleries and expansive beaches, Laguna's short distance from LA makes it a premier destination for a day out in the sun. Some popular stops include Main Beach with its tide pools and boardwalk, Beach Park for surfing, and various trails through the coastal canyons in Laguna Coast Wilderness Park.
Activity Highlights: Water Tank Trail is a 3-mile out-and-back trail beginning in Irvine Bowl Park. You'll head straight up past the water tank, which we highly recommend stopping at to catch the sunset. Another incredible option is the B.F.I. Trail in Crystal Cove State Park. BFI, standing for "Big Fat Incline," takes you directly up Moro Ridge from the beach. It's a short 0.5-mile hike with stunning views – but it is a pretty strenuous route, so make sure to bring some water.
Distance from LA: 1 hour
EXPLORE MORE:
LA's Ultimate 2023 Summer Bucket List
The Best Boating Experiences in Los Angeles
LA's Most Scenic Hikes
LIKE WHAT YOU'VE READ?
Never miss out on a new experience!
Create a Bucket Listers account to access exclusive offers and the latest news in your city