Published February 8, 2023
The Best Unexpected Date Ideas in Chicago
Say no to boring dates! It's time to spice things up with these 15 unique date ideas in Chicago, sponsored by Feeld. 🔥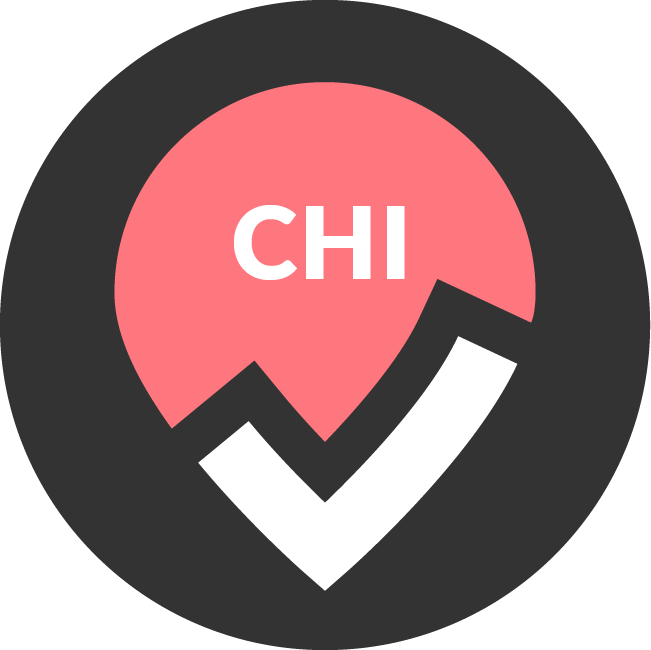 by Chicago Bucket List
Discovering your perfect match can be quite a journey, but the process of dating doesn't have to be a dull affair!
Bid farewell to the repetitive routine of happy hour or dinner dates and inject some excitement into your romantic rendezvous. We've curated a selection of unconventional date ideas in Chicago that will hype your experiences and provide endless inspiration.
Be prepared for the mind-boggling magic shows or dive into the whimsical world of cat arcades. With this collection of unique and beloved date suggestions, you'll ensure year-round fun and create unforgettable memories together.
15 Unique Date Ideas in Chicago
Take a Candle-Making Class Together
Does anything scream 'date night' more than wine and candles? This DIY candlemaking experience lets you create your own romantic ambiance and sip your drink of choice while doing it. Choose from a wide variety of vessels, colors, scents, and add-ins like crystals, dried botanicals, or eco-friendly glitters.
Bonus: Swing by on March 24, 25, or 31 for special classes and chances to win in-person giveaways courtesy of Feeld, an inclusive app for friends and dating!
Where: Chicago Candle Co.: 1100 W Cermak Rd #419
For more information on Candle Making Classes.
Stroll along the 16th Street Mural Wall
For a fun and free date idea, take a stroll down the 16th Street Mural wall, a two-mile embankment covered with more than fifty ever-changing murals painted by top street artists. After you've worked up an appetite with your adventure, stop by one of the Pilsen neighborhood's many bars or restaurants to discuss your favorite murals over a bite to eat with your date.
Where: 922 W. 16th St., Chicago, IL 60608; the wall runs from 16th Street from Halsted Street west to Western Avenue
For more information on the 16th Street Mural Wall.
Enjoy a Secret Omakase Experience Hidden in a Swanky Hotel
Tucked away in an upscale suite in Hotel Lincoln is Sushi Suite, a speakeasy-style omakase experience waiting to welcome discerning sushi connoisseurs. Once you find the suite, a private sushi chef will whip up a 17-piece omakase tasting for a dining experience you won't forget! You can even add on a craft cocktail flight, with curated libations sure to pair perfectly with the chef's sushi masterpieces.
Where: 1816 N Clark St, Chicago, IL 60614
For more information on Sushi Suite 202.
Create a Graffiti Masterpiece
Looking for a fun and unique way to tap into your creativity? Get ready to grab some spray paint and unleash your inner street artist at an Urban Art Workshop. This interactive workshop will allow you to create your own original piece while getting acquainted with the ins and outs of working with spray paint and stencil application. At the end of the workshop, you get to take your canvas home!
Where: Chicago Kedzie Plaza- 800 N. Kedzie, Chicago IL 60651
For more information on Spray Paint 'n' Sip.
Attend a Speed Dating Event
Ok, we know a speed dating event isn't a great place to take your date, but it is a great way to find a new one. Hot Potato Hearts is a platform created to help people build meaningful connections in a low-pressure, casual, safe space. Sign up for their speed dating event on March 30, where you'll get to talk to all the participants in a welcoming, fun, inclusive, and relaxed environment. And who knows, you might wind up with a date for next weekend or a new BFF.
Pro-Tip: You can attend for free if you download the Feeld app and join the group chat to get the ticket code!
Where: The Game Room: 12 South Michigan Avenue Chicago, IL
More information.
Cozy Up With Some Kittens at Catcade
Arcade games and cute cats? Hello, perfect date spot! Catcade is part arcade, part lounge, and part animal rescue. You and your date can challenge each other to a few rounds of classic arcade games like Pacman, and even if you lose, you can console yourself with a cuddly kitten. As a bonus, all the cats are available for adoption, so if you fall in love with a furry friend, they might just come home with you! Reservations are highly recommended.
Where: 1235 W Belmont Ave, Chicago, IL 60657
For more information on Catcade.
Laugh the Night Away at a Stand-Up Comedy Show
Head to the Laugh Factory, one of Chi-town's most popular comedy clubs, for an unforgettable night out. With showcases of 5-7 comedians performing every night, from some of the biggest names in comedy to local comedians, you're sure to find a show that will make you laugh until your stomach hurts.
Where: 3175 N Broadway, Chicago, IL 60657
For more information on Stand-up Comedy at the Laugh Factory.
Take a Mixology Class
Shake things up and learn to make mojitos and margaritas together in a hands-on mixology class. You'll get to learn all the tips and tricks to create two different cocktails and then enjoy them afterward alongside a serving of delicious flatbread.
Where: Gold Coast Social: 7 W Division St, Chicago, IL
More information on DIY Mojitos and Margs Class.

Practice your Swing at Five Iron Golf
Whether you and your date are beginners or experienced golfers, there's fun for everyone at Five Iron Golf, an indoor golf simulator with several locations in Chicago. Practice your skills on the virtual driving range or course simulator, or challenge each other to a competition with a selection of other exciting virtual games.
Where: Various locations.
For more information on Five Iron Golf.
Relax & Rejuvenate at AIRE Ancient Baths
Prepare to pamper yourselves at this one-of-a-kind spa in River West, where you and your date will go on a relaxation journey via their signature Ancient Thermal Bath Experience. During your visit, soak away your stresses in the traditional Roman, Greek, and Ottoman-style baths (with temperatures ranging from 102ºF to a chilly 50ºF!), try the aromatherapy steam room, or take a swim in the heated indoor/outdoor pool. Add a couples massage or a wine bath for two for a truly luxurious experience.
Location: 800 West Superior St., Chicago, IL 60642
For more information on AIRE Ancient Baths.
Experience a Night of Mind-Blowing Magic
Take your date to a magic show! Magic at Lulu's is a weekly Thursday night magic show featuring magicians Mike O'Donnell and Edd Fairman. Find yourself experiencing a night filled with mind-blowing magic, themed cocktails, and a la carte food options.
Where: Storyville: 712 N Clark St, Chicago, IL 60654
For more information on Storyville Magic Shows at Lulu's.
Discover a New Museum
Chicago is home to dozens of fantastic museums. You've probably been to the big ones—the Art Institute, the Field Museum, the Shedd Aquarium (if you haven't yet, GO)—but there are lots more places to discover. The Richard H. Driehaus Gallery of Stained Glass at Navy Pier features stained glass wonders from local institutions (there's even one of Michael Jordan), and it's free to visit. Take a tour of literature through the decades at The American Writers Museum, or visit the oldest home in Chicago, the Noble Seymour Crippen House.
P.S. Looking to save? Check out our guide to Chicago's free Museum Days in 2023.
Where: Various locations.
Share Fondue at Geja's Cafe
For a unique, interactive dinner experience, head to Geja's Cafe to share a lavish fondue meal together. Here you can choose from a variety of options ranging from a classic swiss-gruyere cheese fondue all the way up to decadent options like beef tenderloin, cold water lobster tail, and scallops. For dessert, definitely don't skip the cafe's famous Belgian chocolate fondue, served tableside with marshmallows.
Where: 340 W Armitage Ave, Chicago, IL 60614
For more information on Geja's Cafe.
Take a Swan Boat Cruise in Humboldt Park
Head to scenic Humboldt Park for a romantic vintage swan boat cruise on the park's lagoon. After paddling to your heart's content, grab a bite to eat at the similarly retro-inspired Spinning J Bakery and Soda Fountain, serving up gelato, shakes, and other soda-fountain classics just outside the park.
Where: 1301 North Humboldt Drive, Chicago, Illinois 60622
For more information on Wheel Fun boat rentals in Humboldt Park.
Tour the River or Lake Michigan by Kayak
Head out for a day on the water together with an exciting kayak tour on the Chicago River or Lake Michigan. Have a day of fun in the sun with one of the afternoon paddles, or choose the Twilight or Sunset tour for a romantic night, watching the sunset over the water. If you're looking for a more festive outing, opt for the Happy Hour paddle, which includes a stop at the Island Party Hut for a tiki party with a complimentary beer! You've earned it.
Where:
Lakefront Location: 110 N. Lakeshore Dr / Chicago, Il 60601
Riverwalk Location: 435 E. Chicago Riverwalk / Chicago, Il 60601
For more information on Kayak Tours on the River and Lake Michigan.
LIKE WHAT YOU'VE READ?
Never miss out on a new experience!
Create a Bucket Listers account to access exclusive offers and the latest news in your city