Published April 4, 2023
The Best Boating Experiences in Los Angeles
We rounded up the top ways to spend a day on the water in LA. ⛵️💦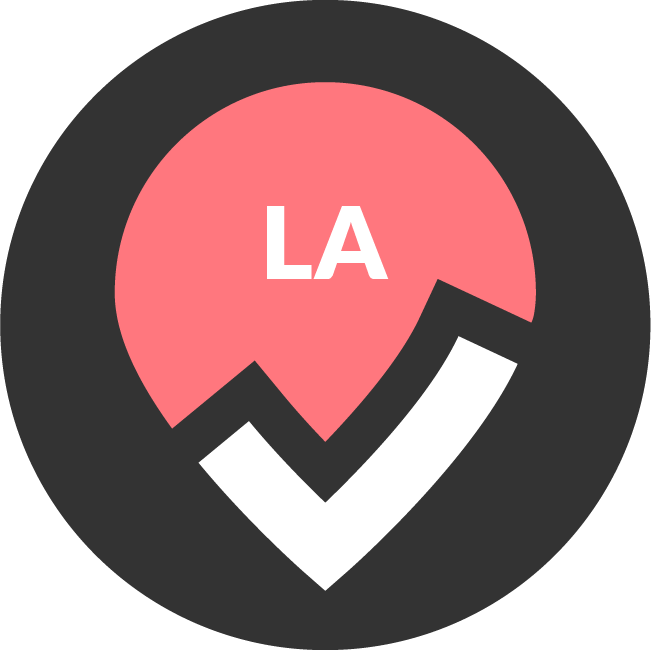 by Los Angeles Bucket List
In a place that's known for its year-round good weather, finding fun activities on the water in LA isn't hard. But not all are created equal, which is why we're here to help. From low-key boat rides to all-day yacht parties, scroll down to view our picks for the best boating experiences in Los Angeles!
9 Ways to Spend a Day on the Water in Los Angeles
On-the-Water Films at Boat Cinema
Boat Cinema is LA's first and only beach party and movie experience from your own personal mini boat! Expect a magical night in one of the most stunning settings in Los Angeles, with food, drinks, music, and preshow fun on the Boat Cinema Beach. Pack a picnic or have one prepared and delivered to your boat or beach blanket while you enjoy new and classic films all season long.
Where: 32132 Castaic Lake Dr. Castaic, CA; Parking Lots 1 & 2
More information.
Newport Brew Boats
Newport Beach Brew Boat is the ultimate pedal party experience on the water! Join the fun on this 90-minute BYOB adventure led by a certified captain and deckhand as you cruise in the harbor with groups of up to 16 passengers. You can choose from individual seat options—perfect for dates or small groups—and private group tours—great for all types of celebrations, from birthday parties to bachelorette parties and everything in between.
Where: 2901 West Coast Hwy., Newport Beach, CA
More information.
Island Boat Party Yacht
Grab your friends and get ready for a party on the water! Island Boat Party Yacht provides all you need for a perfect day, including paddle boards, a karaoke system, and complimentary refreshments. Each boat fits up to 12 people and is perfect for bachelorette parties, birthdays, or company parties.
Where: 13701 Fiji Way, Dock 55, Marina Del Rey, CA
More information.
Private Gondola Cruise
If flying to Italy isn't an option right now, this is the next best thing. Gondola Adventures brings the history and food of Venice, Italy right to Newport Harbor with their private gondola rides. Each cruise is one hour long and comes with your choice of an antipasto or dessert course. Book this for a romantic night you and your significant other won't soon forget!
Where: 200 Bayside Drive, Newport Beach, CA
More information.
Jetski Adventure to Catalina Island
This is not your standard tour but rather a Pacific Ocean adventure that you will never forget. While you will get to jet ski, you'll also experience so much more: snorkeling in crystal-clear waters, swimming through beautiful caverns, and swimming with dolphins! This can be done as a solo adventure or with a partner.
Where: Hotel Maya: 700 Queensway Dr, Long Beach, CA
More information.
Luxury E-Boat Cruise With Wine and Charcuterie
Enjoy wine and a charcuterie board with a selection of meat, cheeses, and fruit while cruising in a fully electric Duffy boat! You'll start from the dock where the boat is parked and make your way towards the main channel of beautiful Marina del Rey, a charming coastal community with yachts, beaches, and cycle paths. Great for date nights, group outings, or anyone looking to sit back and relax with a glass of wine.
Where: 4242 Via Marina, Marina Del Rey, CA
More information.
Private Sailing Charter
Nothing beats getting out on the water: the ocean spray, thrilling views of racing dolphins and sleepy seals, and sunsets as wide as the horizon. Head to Long Beach for a serene afternoon or sunset boat ride alongside the company of your choice with your favorite libation in hand. BYO food if you'd like, and a USCG License captain will take care of the rest.
Where: Jolly Sailing: 421 Shoreline Village Drive, Long Beach, CA
More information.
Swan Boat Rental in Echo Park
It wouldn't be a Los Angeles boating list without mention of the Swan Boats in Echo Park. A welcome break from the hustle and bustle of downtown LA, these boats allow for a fun-filled and relaxing day on one of the city's most well-known lakes. And starting at just $11, this is an affordable option for a fun daytime or evening activity.
Where: 751 Echo Park Ave, Los Angeles, CA
More information.
Parasailing in Marina Del Ray
See the Santa Monica Pier and Venice Beach Boardwalk from new heights with this exciting parasailing experience! Choose from the standard 500ft flight or the thrill-seeker 800 ft. package. While it might seem scary, parasailing is actually a very serene activity, making this a good choice for those wanting a unique but relaxing water experience.
Where: 13717 Fiji Way, Marina del Rey, CA
More information.
LIKE WHAT YOU'VE READ?
Never miss out on a new experience!
Create a Bucket Listers account to access exclusive offers and the latest news in your city