fitness & wellness · food & drink · arts & culture · music & nightlife · attractions & tours · outdoor activities ·
Published May 8, 2023
The Ultimate Hamptons Summer Bucket List
There's no place like the Hamptons in the summertime. Here's everything you need to do this summer! ☀️🌊
by New York Bucket List
As much as we love summer in the city, there's something to be said for escaping the heat, sound, and noise of NYC. Thankfully, we have The Hamptons—close enough for a day or weekend trip but far enough away to unwind.
And nowhere beats the Hamptons when it comes to having a quintessential American summer. From sipping wine in a lush vineyard to picnicking in a sculpture garden to waking up to the Atlantic Ocean after a night of camping under the stars, there's no better place to romanticize your life this summer.
Read on for all of our favorite warm-weather activities in the Hamptons!
Everything to Cross Off Your Hamptons Summer Bucket List
Go On a Winery Tour
Long Island is known for its vineyards, so no summer is complete without a day of wine tasting. Stroll through the gorgeous Wolffer Estate winery and vineyard while tasting their incredible selection of vino. They also offer special events during the summer from yoga in the vineyards to outdoor concerts and performances!
Where: 139 Sagg Road, Sagaponack, NY 11962
More information.
Go Surfing at Ditch Plains Beach
This beach has everything you need for a perfect day in the sun: soft sand, big waves, miles of hiking trails, and food trucks. Plus, there's a lifeguard on duty for safe swimming with the little ones.
Where: 6 Deforest Road, Montauk, NY 11954
More information.
Attend Palm Tree Music Festival
The biggest music fest in the Hamptons is back on June 24, with performances from Calvin Harris, Kygo, Sam Feldt, and more. Located at the Francis S. Gabreski Airport in Westhampton, the event promises great music (obviously), good vibes, and access to lawn games, food trucks, activations, and all-inclusive soft drinks, water, beer, wine, and canned cocktails.
Where: Sheldon Way, Westhampton Beach, NY
More information.
Explore Cedar Point County Park
You could spend a week camping at Cedar Point and still not have time to do everything they have to offer! From hiking to scuba diving to rowboat rentals, fishing, and checking out the historic lighthouse built in 1860, this vast park will keep you coming back for more.
Where: 5 Cedar Point Rd, East Hampton, NY 11937
More information.
Dine at Maison Close
Maison Close opened its first location in SoHo last summer, and now the French-inspired restaurant is bringing its traditional French cuisine, elevated beverages, and a celebratory atmosphere to Montauk. Swing by for an apéritif on the patio or enjoy an elegant dinner inside. Opens Memorial Day Weekend.
Where: 435 E Lake Dr, Montauk, NY
More information.
Party at the Social Club
What better place to ~socialize~ than the Southampton Social Club? Not many places offer the same quality of food, drinks, or atmosphere as this hotspot, and almost nowhere stays open as late on the weekends.
Where: 256 Elm Street, Southampton, NY 11968
More information.
Cool off With Some Classic Gemelli Gelato
This gelato spot has been a mainstay in Hampton Bays for years and has a gorgeous green lawn to sprawl out on while you try delicious flavors of gelato in a unique variety of waffle cones, from red velvet to lavender.
Where: 139 W Montauk Hwy, Hampton Bays, NY 11946
More information.
Climb to the Top of Montauk Point Lighthouse
This iconic lighthouse may just be one of the most famous in the world. It was built in 1792 and lives on the tip of eastern Long Island, giving incredible views of the ocean and Block Island Sound. It's only $15 to climb to the top for an unforgettable experience.
Where: 2000 Montauk Hwy, Montauk, NY 11954
More information.
Spend the Day Shopping in Southampton
The quaint village of Southampton has killer lunch spots and even better shopping. Take the afternoon off and enjoy milling around all of the cute boutiques. Stop by One Kings Lane to marvel at a plethora of luxury home goods, including stylish pillows, bedding, art, and vintage pieces.
Where: Southampton, New York
More information.
Get Clams in MTK
This little roadside gem is famous for its clams, so why not stop by and try a legendary coastal meal at a Montauk landmark?
Where: 2025 Montauk Highway, Amagansett, NY 11930
More information.
See a Live Band at Stephen Talkhouse
There are plenty of places to catch a live show, but none quite like the storied Stephen Talkhouse! This venue draws local acts and international performers alike, all in a uniquely intimate setting.
Where: 161 Main St. Amagansett, NY 11930
More information.
Grab Brunch at 75 Main
Treat yourself to brunch at one of Southampton's most famous restaurants! The sophisticated atmosphere, live music, and world-class service all make for one of the most bougie experiences you can have on a Sunday morning.
Where: 75 Main St, Southampton, NY 11968
More information.
Have Dinner at Le Bilboquet in Sag Harbor
It's hard to imagine that this prim and proper restaurant sitting along a marina can get rowdy, but when their infamous weekend DJ comes out, all bets are off!
Where: 1 Long Wharf Sag Harbor, NY 11963
More information.
Chill Out on the Lawn at Moby's
Moby's is celebrating its 11th season this summer, and it's bigger and better than ever. Grab drinks on the gorgeous lawn and indulge in some of the best Italian food in the Hamptons.
Where: 341 Pantigo Road, East Hampton, NY 11937
More information.
Visit Longhouse Reserve
This art compound sits on 16 acres of land in East Hampton, and its sculpture garden is full of thought-provoking pieces from famous artists. For just $20, you can spend a whole day wandering the grounds, enjoying a picnic, or working on an artistic creation of your own.
Where: 133 Hands Creek Road, East Hampton, NY 11937
More information.
Catch a Concert at Surf Lodge
The Surf Lodge may be known for its relaxed vibe, but they pull surprisingly big names for their annual summer concert series. Past performers have included John Legend, 50 Cent, St. Vincent, and Jimmy Buffet!
Where: 183 Edgemere St, Montauk, NY 11954
More Information.
Explore the Nature Conservancy on Shelter Island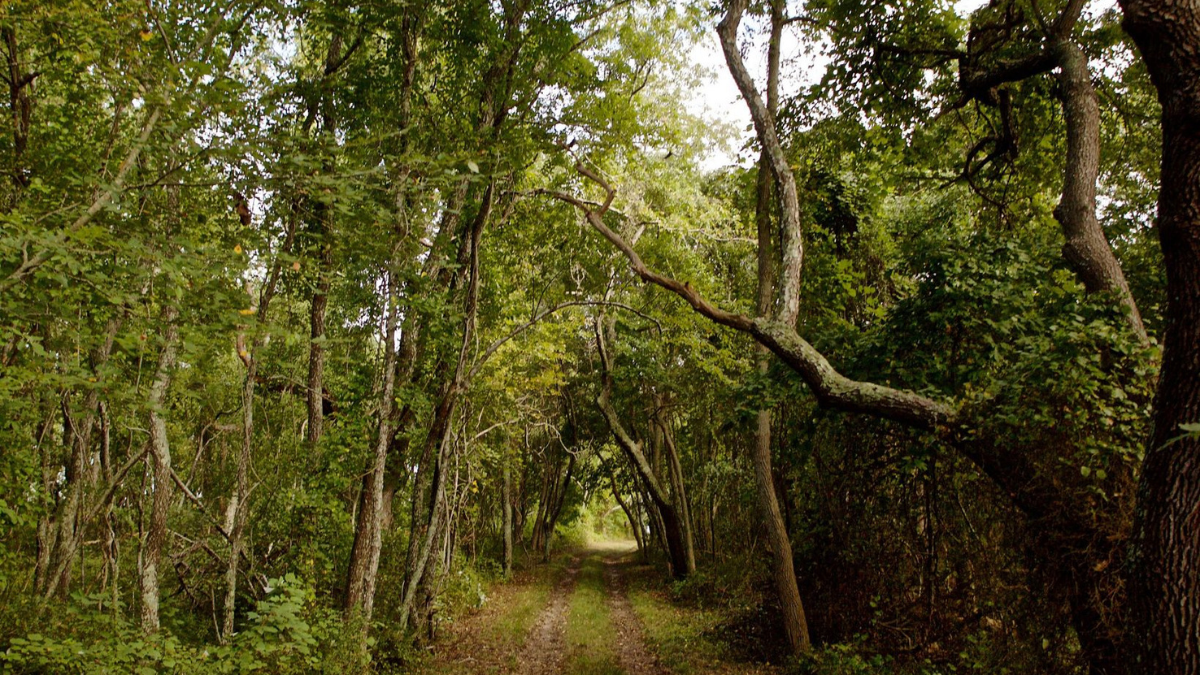 The stunning Mashomack Preserve on Shelter Island sits along 11 miles of coastline and includes creeks, woodlands, wildflower fields, marshes, and more. Spend the day walking the trails, trying to spot local birds, plants, and animals.
Where: 79 S Ferry Rd, Shelter Island, NY 11964
More information.
Go to The Firepit at Gurney's
Enjoy the chill vibes and amazing food and drinks at Gurney's outdoor lounge, The Firepit. There's no better place to take in the views during the day or the upbeat energy at night.
Where: 290 Old Montauk Hwy Montauk, NY 11954
More information.
Visit a Local Farm Stand
Halsey's farm stand is open annually from June to November and offers everything from plants to fresh produce to baked goods to fresh-cut flowers. Buy yourself a bouquet and enjoy your main character moment.
Where: 513 Deerfield Road, Water Mill, NY 11976
More information.
Escape the Sun and View Art at Pollock-Krasner House
Art enthusiasts and history buffs alike will appreciate a chill afternoon at the Pollock-Krasner House Museum. Wander the grounds and uncover exhibitions, new and old!
Where: 830 Springs-Fireplace Rd East Hampton, NY 11937-1512
More information.
LIKE WHAT YOU'VE READ?
Never miss out on a new experience!
Create a Bucket Listers account to access exclusive offers and the latest news in your city