Published Invalid Date
Every Street Festival In Los Angeles This Summer
Hit the streets and parks of LA this season to experience the best brews, bites, art, and music.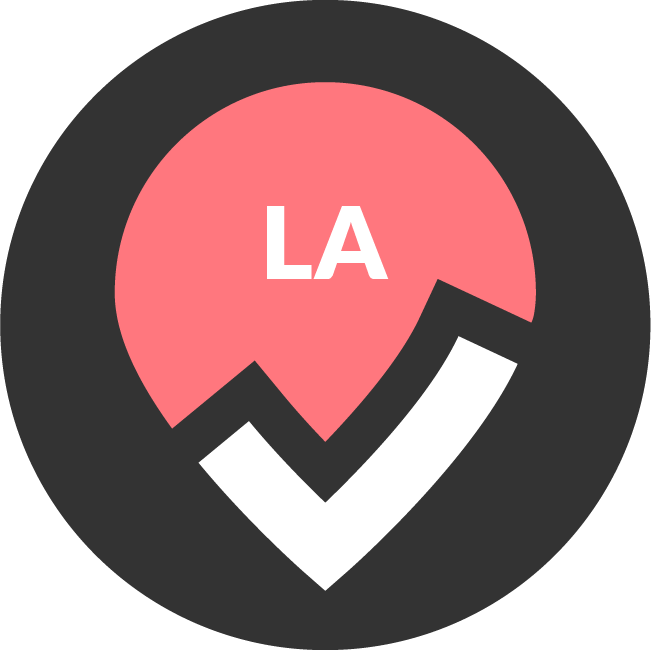 by Los Angeles Bucket List
There is no shortage of fun activities to keep you moving all summer long. Find creative ways to beat the heat at some of LA's most well-loved summer festivals.
From family-friendly fairs to block parties that will last until morning, everyone can find something for them in the streets of LA this summer. We've rounded out all of LA's top street festivals below.
MAY
May 22 – June 30, 2022: WeHo Pride LGBTQ Arts Festival
May 27 – 29, 2022: 626 Night Market
May 27 – 29, 2022: Pioneertown International Film Festival
May 28, 2022: Gold Rush Sour and Beer Festival
May 28, 2022: NFT Street Fair
May 28, 2022: Long Beach Seafood Festival
May 28, 2022: South Central LA Memorial Day Cultural Fest
May 28 – 30, 2022: Fiesta Hermosa
May 28 – Jun 26, 2022: Koroneburg Old World Renaissance Festival
May 29, 2022: Mainopoly: A Taste of Main Street
May 29 – Aug. 13, 2022: Eat See Hear
Through May 30, 2022: LA County Fair
Through Sept. 16, 2022: Odd Nights at the Autry
JUNE
June 3, 2022: Women's Freedom Festival 2022
June 3 – 5, 2022: OUTLOUD: Raising Voices
June 4, 2022: La Opera Simulcast at Fairplex
June 4, 2022: Fuel Fest 2022
June 4, 2022: Veg Fest
June 4 – 5, 2022: LA WineFest
June 4 – 5, 2022: Montrose 38th Annual Arts & Crafts Festival
June 5, 2022: International Children Day Festival
June 5, 2022: Pasadena City College Flea Market
June 5, 2022: Off Sunset Festival
June 5, 2022: The AbilityFirst Food & Wine Festival
June 5, 2022: The KickBack LA
June 10 – 12, 2022: Palos Verdes Street Fair & Music Festival
June 11, 2022: Paradise in the Park
June 11, 2022: LA Pride in the Park
June 11, 2022: HoneyFest
June 11, 2022: Getty 25 Celebrates Koreatown
June 11 – 12, 2022: California Watermelon Festival
June 11 – 12, 2022: 101 Festival
June 12, 2022: LA Pride Parade
June 12, 2022: Brewyard Art Festival
June 16 – 19, 2022: Fountain Valley Summerfest
June 17 – 18, 2022: KTown Night Market / K-PLAY! Fest
June 18 – 19, 2022: Pasadena Chalk Festival and Car Show
June 18 – Aug. 27, 2022: Summer Happenings at the Broad
June 19, 2022: Juneteenth Festival
June 24 – Aug. 28, 2022: Sawdust Art Festival
June 25, 2022: Venice Summer Fest
June 25, 2022: RV Summer Festival
June 25, 2022: Viva! L.A. Music Festival
June 25, 2022: Teachella
June 25, 2022: Community Band in the Park Concert
June 25, 2022: 12th Annual Wine Walk & Beer Fest
JULY
July 2, 2022: Loving Life Festival 2022
July 2 – 4, 2022: July 4th Fireworks Spectacular at the Hollywood Bowl
July 4, 2022: 4th of July Block Party
July 5 – Sept. 2, 2022: Festival of Arts Fine Art Show
July 8, 2022: Zedd in the Park
July 9, 2022: Palomino Festival
July 10, 2022: The Forty-First Lotus Festival
July 14 – 23, 2022: International Pop Overthrow
July 15 – 16, 2022: 2022 Alondra Park Ho'olaule'a
July 15 – Aug. 14, 2022: Orange County Fair
July 16 – 17, 2022: The Greatest Show on Surf
July 21 – Aug. 20, 2022: The Official Summer Fair of LA
July 28, 2022: Chinatown Summer Nights
AUGUST / SEPTEMBER
Aug. 6, 2022: NoHo Summer Nights Festival
Aug. 13 – 21, 2022: Nisei Week Japanese Festival
Aug. 19 – 21, 2022: BBQ Music Fest
August 20, 2022: Chinatown Summer Nights Festival
Aug. 26 – 28, 2022: Fiesta La Ballona
Aug. 27, 2022: Street Food Cinema: LA LA LAND (various dates and movies throughout the summer)
Sept. 9, 2022: Los Angeles Rum Fest
Sept. 16 – 18, 2022: Primavera Sound LA
Dates TBA, 2022: Los Angeles Food & Wine Festival