food & drink · arts & culture · attractions & tours · outdoor activities ·
Published July 31, 2023
The Best Family-Friendly Things to Do With Kids in LA
15 fun ways to keep the whole family entertained in Los Angeles. 👨‍👩‍👧‍👦🎢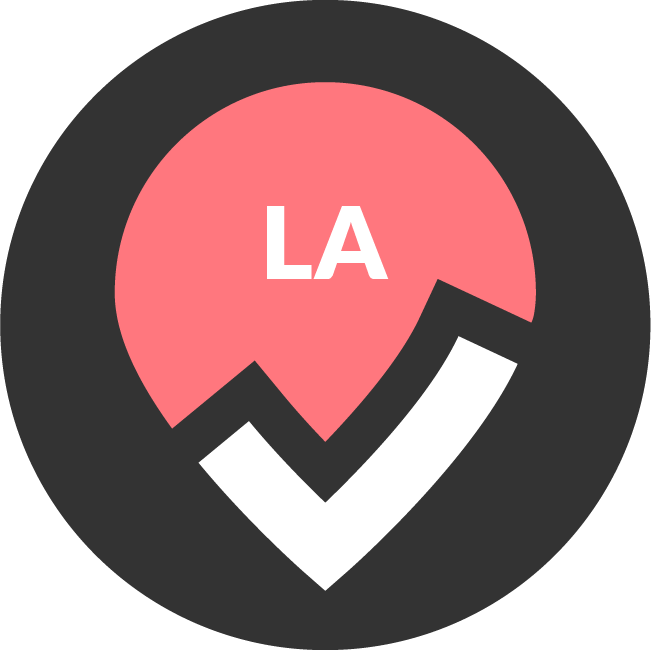 by Los Angeles Bucket List
Visiting LA with the fam? Looking to keep your kids entertained during their school break? Just need a new idea to get you out of the house and help everyone burn off some energy? We got you.
From world-famous theme parks to nature-filled hikes to STEM-centered museums, LA has lots of ways to keep the whole family entertained. We rounded up the best things to do with kids in Los Angeles—with ideas that have been vetted and approved by parents—to make lasting memories and ensure the family comes back happy, tired, and ready to crawl into bed without a fight (because that's all parents really want anyway).
15 Family-Friendly Activities to Do With Kids in Los Angeles Right Now
Explore the La Brea Tar Pits and Museum
For the Indiana Jones in us all, don't miss the only Ice Age fossil site in the world that's actively excavated in the middle of a city! Here, scientists bring the past to life with recreations of mammoths, saber-toothed cats, and giant sloths, which all roamed the area we now know as Los Angeles during the Ice Age. Over 100 excavations have been made since the 1900s and are now on display in the museum at the center of the pits!
Where: 5801 Wilshire Blvd., Los Angeles, CA
More information on the La Brea Tar Pits.
Have an Outdoor Movie Night
Take screen time outdoors at Street Food Cinema, SoCal's largest outdoor movie series. You and your family can elevate movie night by visiting rotating venues, trying some gourmet street food, and grabbing a prime lawn seat to the movie of the week. This year's titles include Holes, The Parent Trap, Toy Story, Aladdin, The Sandlot, and more. See the full schedule of showings and locations here.
Where: Locations and times vary per screening
More information on Street Food Cinema.
See KIDZ BOP Live
Introduce your kids to the joys of concert-going—in an age-appropriate, family-friendly setting (they might not be ready for 50 Cent quite yet). Sing and dance along with the KIDZ BOP Kids as they perform today's biggest hits live on stage, including "As It Was," "About That Time," "Anti-Hero," and more. The show will feature new songs, choreography, special effects, and the return of the Daddy Dance Off, giving some very brave dads the chance to show off their best dance moves on stage.
Where:
9/1: YouTube Theater: 1011 S. Stadium Dr, Inglewood, CA
9/10: FivePoint Amphitheatre: 14800 Chinon, Irvine, CA
More information on KIDZ BOP Live.
Spend a Day at Knott's Berry Farm
No guide that talks about things to do with kids in Los Angeles is complete without a callout to Knott's Berry Farm. What started as a small family-owned berry farm is now the site of a bustling amusement park with dozens of rides, shows, and attractions in four themed areas.
Take the family for a splash on the Timber Mountain Log Ride, or go old school with carousels and bumper cars. For big kids and thrill-seeking parents, check out California's only dive coaster, featuring the steepest vertical drop in the state.😱
Where: 8039 Beach Boulevard, 90620, Buena Park
More information on Knott's Berry Farm.
Tour The Queen Mary
Spend an afternoon exploring the historic Queen Mary, and discover its storied and adventurous past. From the ship's royal launch as the most luxe and advanced ocean liner to its connection to WWII, you're sure to learn something new and have some fun along the way. Not-to-miss sights include the 26-foot-long, 600+ lbs, LEGO model ship masterpiece made up of 250,000 legos, and the 4D theater that offers documentaries about the ship and the most infamous sea creatures alive today,
Where: 1126 Queens Hwy, Long Beach, CA
More information on the Queen Mary.
Get Messy at the Art Room Experience
As much as we love fingerpainting, we don't always love the mess and the cleanup that comes with it. Instead, let your kids unleash their creativity—and we mean fully unleash it—at this art room experience, where they can paint and draw on doors, walls, ceilings, chairs, and pretty much anything else in sight.
It's a great way to let kids go wild and break all the rules they have to follow when they're making art projects at home. The best part? It's just as much fun for the grownups!
Where: 801 Mateo St, Los Angeles, CA
More information on the Art Room Experience.
Hike the Hollywood Hills
If your family is into the outdoors, you're in luck; Los Angeles has a variety of hiking trails nearby. For families with small kids, try the 20-minute Nojoqui Falls path, which leads to an enchanting 80-foot waterfall. You can also hike to the Hollywood Sign along the Brush Canyon Trail, which is paved (and stroller-friendly), or check out the Hastain Trail in Franklin Cove Park for mountain and ocean views.
Where: Various locations
More information on LA hikes.
Interact with Exhibits at the Discovery Cube
Don't worry about the "you can look, but you can't touch" rule here. The Discovery Cube was created to inspire kids to touch, play, and explore its various exhibits. Kids can pretend to be news anchors, discover the wonders of outer space, step into a fog tornado, reach the top of a climbing wall, and much more!
Where: 11800 Foothill Blvd, Sylmar, CA
More information on the Discovery Cube.
Watch Movies From a Boat
For a memorable evening your kids won't soon forget, take family movie night to the lake! This experience lets you reserve your own personal mini boat or enjoy beach seating on stunning Castaic Lake while watching your favorite films! Pack a picnic or grab concessions like drinks and pizza—you can even have a picnic made and delivered right to your boat.
This year's lineup includes family favorites like Lady and the Tramp, The Little Mermaid, Puss in Boots, and The Super Marios Bros. Movie (see the full lineup here). Children under three are free!
Where: 32132 Castaic Lake Dr. Castaic, CA. Parking Lots 1 & 2
More information on Boat Cinema.
Explore Universal Studios
LA is known for its theme parks, and Universal Studios is one major reason why. A bucket list destination for kids and adults alike, Universal Studios is where you can watch your favorite movies and TV shows come to life. Immerse yourself in rides, shows, games, and coasters centered around Harry Potter, Transformers, Minions, and many more Hollywood favorites. It's a trip the family will be talking about for a long time.
Where: 100 Universal City Plaza, 91608, Los Angeles, CA
More information on Universal Studios.
Discover the Aquarium of the Pacific
Spend a day discovering the sea at the magnificent Aquarium of the Pacific. Explore over 100 exhibits, including squiggly octopi and jellies, a shark lagoon, a penguin habitat, a sea otter habitat, and more! You can even get up close at daily Animal Encounters and participate in special programs for kids, like camps, classes, and activities.
Where: 100 Aquarium Way, Long Beach, CA
More information on the Aquarium of the Pacific.
Customize Your Sneakers
A fun activity for older kids, teenagers, and adults, this DIY custom sneaker workshop lets you create one-of-a-kind designs to take your kicks to the next level. All supplies are included—paint, fabric, pens, thread—all you have to do is bring the sneakers.
P.S. This experience makes for a great birthday party or creative gift idea!
Where: Nesquik: 1457 Colorado Blvd. unit 102, Los Angeles, CA
More information on DIY Custom Sneakers.
Take the Family to See Pentatonix
If your kids are YouTube obsessed (is there a kid that isn't?), they've probably come across Pentatonix. With over 20 million subscribers and billions of views, this unique music group has captured the hearts of families everywhere. You can see them perform live at FivePoint Amphitheatre on September 11, and it's truly an experience that both kids and adults will enjoy.
Where: FivePoint Amphitheatre: 14800 Chinon, Irvine, CA
More information on Pentatnox.
Escape to Solvang for the Weekend
If you're looking for a quiet family getaway, check out the Danish village of Solvang. The picturesque windmills, rural architecture, and replica of Copenhagen's Round Tower will transport you to a European fairytale without even having to leave California. Kids can enjoy playgrounds and skateparks, hand-feed an Ostrich in Ostrich Land, and interact with noble steeds at the Quicksilver Miniature Horse Ranch.
You can also treat the family to some sweet treats like ice cream at the carousel-themed Solvang Trolley Ice Cream Parlor or gelato at Café Dolce. Or, choose a variety of goodies to take home at vintage and gourmet candy shops like Ingeborg's Chocolates.
Where: 1639 Copenhagen Drive, Solvang, CA
More information on Solvang.
Attend Gelato Fest World Masters
I scream, you scream, we all scream for...gelato! A two-day gelato festival is coming to LA on September 1 and 2, and if there's a universal family equalizer, it's ice cream. You'll get the chance to sample the world's best gelato and then cast your vote for your favorite! Plus, there will be activities, photo booths, live performances, and more.
Where: 6801 Hollywood Blvd, Hollywood, CA
More information on Gelato Festival World Masters.
LIKE WHAT YOU'VE READ?
Never miss out on a new experience!
Create a Bucket Listers account to access exclusive offers and the latest news in your city