Published Invalid Date
Top Things to Do at the Color Factory This Summer
A massive ball pit, a synesthesia night forest, and rooms filled with confetti—here's every must-do activity at Chicago's Color Factory. 🎨. 🟩 🌈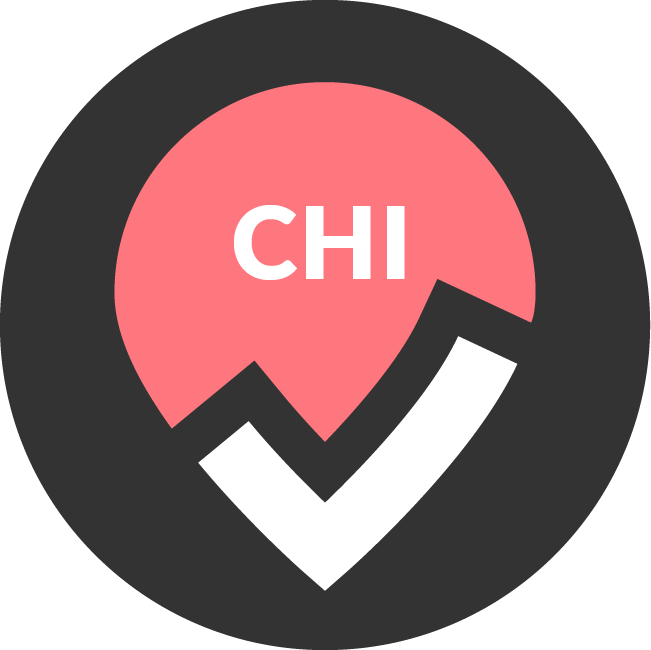 by Chicago Bucket List
Two years in the making, with 15 interactive installations, and now Color Factory's largest interactive exhibit– we're electrified to attend the new Chicago Color Factory!
Color Factory is capturing the spirit of Chi-Town with 36 colors sourced from iconic city locations like Navy Pier, Millenium Park, and the blue-green waters of Lake Michigan.
Collaborative exhibits with inspiring artists and nonprofits tell the complete sensory story of the windy city. Plus, guests can sample delightful treats from local businesses, such as the color changing drink from Te'Amo, matcha green honeydew ice cream from Kurimu, and colorful krispies from Bunch of Munchies.
And trust us, there's plenty of new features to make this Chi-Town Color Factory better than ever (finding your Colorscope and smart selfie stations, to name a few). From leaping into a monochromatic ball pit, tasting and smelling your way through colors, and spending meaningful "complimentary" time together, here's what not to miss:
Spread the Love with Complementary Compliments
Colors strike an emotional chord in us all, and the Color Factory's mission is to remind people to slow down and experience joy, connection, and color more fully. In the Complementary Compliments room, you'll sit with a partner and follow a creative exercise that, just like colors in a color wheel, highlights your strengths and best traits to each other.
Find out What your Colorscope is
Calling all astrology obsessed! There's a secret room dedicated to deciphering your birthday color, and reading its corresponding unique insights about yourself and how it can help you in everyday life. Colorscopes is created by master astrologer and numerologist, Michele Bernhardt, through a system of colors associated with your birth sign, numerological vibration, and birthdate.
Celebrate Chi-Town with the Windy City Confetti Accumulation
Dive into the colors of the Chicago flag with this confetti filled room! Plus, enjoy the equally festive and flag-inspired krispie treats within, made by the locally loved Bunch of Munchies.
Get Immersed in Verses
Isn't it funny how refreshing the word "yellow" feels, and how the word "blue" submerges us in cool peace? Color Factory's Immersed in Verses room explores the way words on a page can give us all the colorful imagery in our minds.
Created in partnership with 826CHI, a non-profit creative writing center for Chicago youth, this room allows you to float among orbs of poetry quotes written by children and their matching color spectrums.
Sound the Spectrum
A rarely explored phenomenon is the relationship between sound and color—yet it can provide some of the best mindfulness, healing and comfort around! (Just ask anyone who likes to fall asleep to pink or white noise.) Enter the room dedicated to sound, "Bright Noise" to play tactilely with this concept.
Co-created with the famous sound artist Yuri Suzuki, this room invites guests to toggle between hues and tunes through 5 different colored horns. Bright sounds are paired with vibrant colors, while more mellow tunes match the softer palettes. If you could pick a sound for your favorite color, what would it be?
Snap a Pic at the Photo Ops
To give you the option of putting your phone away and fully basking in the exhibits, Color Factory has set up smart selfie stations throughout the space! When you first arrive in their colored hallway, you'll be asked to pick a QR code (and a complimentary colorful macaron), and bring it along to be scanned at cameras throughout the exhibit. At the end of your museum trip, you'll be emailed an album of your pics from each spot!
Get a New Perspective
When we're babies, the world is a conglomerate of colors and sounds brought together into clarifying forms over time. The Perspective Party invites guests to rekindle the joy of this discovery. Venture into a room blooming in wild colors, patterns, and mirrors to find this new perspective once again! Designed by artist Camille Walala, this 1,500 sq ft maze is both a "perspective party" and a love letter inspired by the color play and patterns of Chicago architecture.
Guess the Candy Color at Flavorama
Put your taste buds to the test with Flavorama! You'll taste five pop rock packets one by one, while being shown different colored slides. Then you'll be asked to guess what flavor you have, and see if your eyes play tricks on you. This is one part of the Color Factory that really highlights the brain's relationship with color. Plus, it has awesome snacks.
Dive Into the Green Ball Pit
Whether you're a kiddo or an adult, there's no feeling quite as joyful as plunging into a massive ball pit. And by massive, we mean, two giant slides are included. Chicago dyes the river green every St. Patrick's day, and now Color Factory has their own green ball pit for you to swim in! Inspired by this iconic event, and other verdant touchstones across the city (such as the Green L line), this minty room will pique your city nostalgia.
Engage your sense of smell
Nothing can engage our memories and feelings of nostalgia as much as scents can. Whether it's a red rose from a garden or a golden cake fresh from the oven, aromas have a distinct pull into our memories.
We're leaving no senses un-celebrated, and the Chromaroma room will explore 16 scents that correlate with different objects, foods, memories, places, and—of course—colors. Just be careful, they may not all be perfectly sweet.
Get Lost in "Night Woods"
End on a note of fantasy with Color Factory's "Night Woods" exhibit. Artist Anne Patterson has sound-to-color synesthesia, which is when certain sounds cause her to visualize shapes and colors. "Night Woods" brings this to extraordinary life through composer Michael Gandolfi's music.
You'll stroll through a "forest" of 10 miles of satin ribbon, which replicate the lines of purple, blue, and green that Anne sees when she hears the music you're listening to at that moment. Your senses will continue to merge as you feel the fabric on your skin, see the light reflecting off each ribbon, breathe in the moonlit air, and lose yourself in these synesthetic woods.
Where: Color Factory Chicago is location inside Catalog at Willis Tower. It is accessible via the Blue, Brown, Orange, Pink, Purple and Red Lines on the 'L'. It is also near the Ogilvie Transportation Center as well as Union Station.
Hours: Tuesday-Sunday 9am to 8pm, closed on Monday
For more information on Color Factory.
Sip on a Color-Changing Drink from Te'Amo
Grab a drink from Te'Amo to experience visual artist Liz West's color-mixing light chambers. Known for creating vivid environments, West's installation is a series of mirrored rooms and light panels that each reflect different colors from the ceiling. As you walk through, you'll notice how colors emerge and blend to form different shades, washing over you and your drink—which will change colors accordingly.