Published April 13, 2023
Best Scenic Places to Picnic near the Water in Chicago
Crack open the seltzers: here are 12 sparkling waterfront spots great for picnics in Chicago presented by NÜTRL. ⛲⛱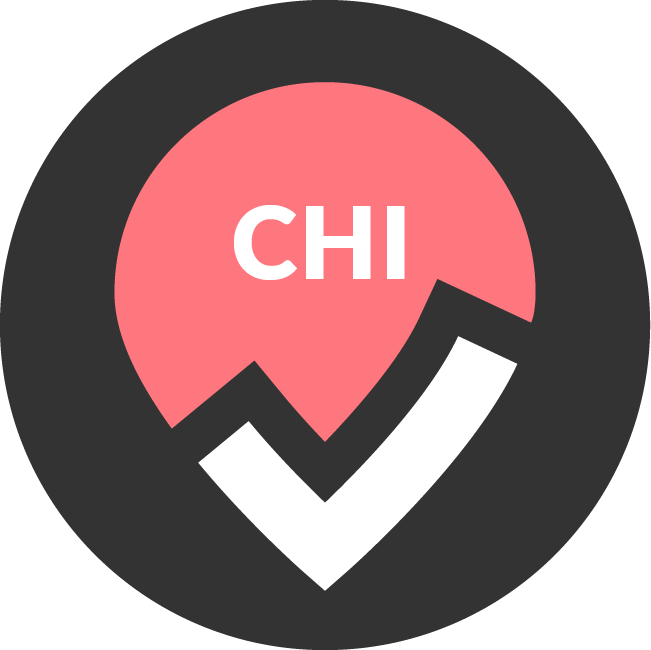 by Chicago Bucket List
For a relatively landlocked state, Illinois still shows out with some iconic waterfront locations. At least in Chicago that is, where the gorgeous Lake Michigan includes 15 public beaches along 26 miles of shoreline. Whether you're craving dining al-fresco by the great lake, the stunning Chicago River, or one of the largest fountains in the world, Chicago has a picnic spot calling your name.
Grab some sandwiches, NÜTRL vodka sodas to go, and a blanket, and head out to one of these water-adjacent picnic spots in ChiTown.
theMart River Park
Alongside the Chicago River, this manicured park venue offers stunning views of the water with plenty of outdoor seating. On one side of the park, the street serves as a venue for tented gala events and theMart as an impressive backdrop. On the other side, a boat dock is available for guests to rent. In other words, this place has peak bougie summer picnic vibes.
We recommend perusing theMart Center's extensive food court, then grabbing a seat under a shady umbrella on their roomy patio to enjoy your spoils.
Where: 222 Merchandise Mart Plaza
For more information on theMart River Park.
Lake Michigan Steps/Lakefront Steps
Chicago's scenic Lakefront Trail is a nearly 20-mile stretch of smooth path that follows the Lake Michigan shoreline, overlooking both the sparkling water and the city skyline. Cyclists, runners, and skateboarders love to ride through it, but the concrete steps are a great spot to lounge and picnic the day away.
Pro Tip: The lower stairs are removed enough to drown out the noise of the city and get your zen on.
Where: W Oakdale Ave, Chicago, IL 60657
For more information on the Lakefront Trail.
Lincoln Park Nature Boardwalk
From humble beginnings as a singular man-made pond, Nature Boardwalk has become a lush, natural, prairie-style garden joyfully filled with native plants and wildlife such as birds and frogs. Lincoln Park Zoo manages this fully functioning ecosystem by removing invasive species and conducting an annual floristic survey, which allows Horticulture staff to optimize plant diversity.
Plus, the zoo is free for all guests, so you and your group can roll out a blanket on the grass for a lively view of it all without hesitation.
Where: 2121 N Stockton Dr, Chicago, IL 60614
For more information on Lincoln Park Nature Boardwalk.
Humboldt Park Lagoon
Located within the beautiful Humboldt (Alexander Von) Park, the Humboldt ponds and lagoon make up nearly three acres of natural water bodies that provide local wildlife viewing opportunities.
Park-goers come to Humboldt to enjoy museums, soccer and tennis fields, and fishing at the Lagoon. But if you're like us, picnicking at the inland beach and a walk to check out the historic boat house is just as good.
Where: 1200 N. Humboldt Blvd.
For more information on Humboldt Park Lagoon.
Southbank Riverwalk
Making its debut this year is a brand-new wood deck with a view of the Chicago River! The quarter-mile stretch recently opened as part of Southbank's development and can be a kayak launch (with potential for a future water taxi stop!), a pleasant walk with views of trees and landscaping along the water, and of course, the perfect spot for a picnic.
Where: 600 S Wells St, Chicago, IL 60607
For more information on Southbank Riverwalk.
Ward A. Montgomery Park
Bring the family picnics to Ward A. Montgomery Park! Located in the River North neighborhood in the Near North Side community area, Ward Park sits on roughly three acres along the north branch of the Chicago River.
The spot incorporates a river walk promenade with benches and shade trees that offer scenic views of the water and skyline. There's a large playground and a dog-friendly area for children and pets to play.
Where: 630 N. Kingsbury St.
For more information on Ward A Montgomery Park.
Buckingham Fountain
Trust us, as one of the largest in the world, this fountain counts as a body of water. Buckingham Fountain has been a Chicago landmark since 1927 and is right in the center of Grant Park.
With tons of benches surrounding the area and plenty of greenery to lay down a blanket, we'd also say it's one of the world's best spots for a waterside picnic.
Where: 301 S Columbus Dr
For more information on the Buckingham Fountain.
Foster Avenue Beach
Perched along Foster Avenue and Lake Michigan lies the local favorite, Foster Beach. Offering bike rentals, a beach house with food and drinks to buy, and lifeguards to facilitate distance swimming and surfing, Foster Beach is an ideal spot to bring a picnic and spend a day on the water.
Where: 5200 N. Lake Shore Dr.
For more information on Foster Beach.
Ping Tom Memorial Park
Once a western rail yard along the south branch of the Chicago River, Ping Tom Memorial Park has transformed into a beautiful rolling green space, taking full advantage of the impressive river views. Today, Ping Tom Memorial Park holds a children's playground, community picnic areas, and Chinese landscape design elements. Plus, their boat house is open for kayak rentals during the summer.
Bonus: If you'd like a show with your dinner, you can also time your picnic with Night Out in the Parks special events, like Movies in the Park and Shakespeare in the Park.
Where: 1700 S. Wentworth Ave.
For more information on Ping Tom Memorial Park.
Promontory Point
Between the south side beaches and known by locals as simply "The Point," Promontory Point is one of the best waterside spots in the city. Frequently used for wedding photos, as it boasts one of the best views of the city skyline, this scenic spot is also the only place in Chicago that has a lakefront where fire pits are permitted.
Open water or distance swimming is permitted off the rock beach south side, and it's a popular site for kayakers and windsurfers as well. Check the north side for shallow water and a sandy floor for a family-friendly trip. Sign us up for a day swim followed by a gorgeous sunset picnic by the fire!
Where: 5500 S Lake Shore Dr, Chicago, IL
For more information on Promontory Point.
Chicago Riverwalk West End
For an up-close look at the iconic buildings and architecture that make up Chicago, head to the west end of the Chicago Riverwalk. Enjoy your picnic as boats float by and locals and tourists bustle between cafes and museums. And if you feel inclined to do more than picnicking, there's a multitude of activities to keep you occupied, from shopping and art to boat tours and river kayaking!
Where: 306-370 W Wacker Dr, Chicago, IL
For more information on Chicago Riverwalk.
Jackson Park
For a quieter park and waterside venue, consider the south side's Jackson Park. The sprawling 542 acres include plenty of features, such as a gym, vegetable garden, and tennis courts. There's also a full beach next to Lake Michigan and a Japanese Garden complete with a koi fish pond. It's the perfect spot to enjoy an al-fresco meal on a lazy afternoon.
Where: 6401 S Stony Is Ave, Chicago, IL 60637
For more information on Jackson Park.
EXPLORE MORE
The Best Unexpected Date Ideas in Chicago
The Best Ways to Spend a Day on the Water in Chicago
LIKE WHAT YOU'VE READ?
Never miss out on a new experience!
Create a Bucket Listers account to access exclusive offers and the latest news in your city