Published Invalid Date
The Best Places to Watch the Chicago Air and Water Show
Check out the top places and events to watch the iconic 2022 Air and Water show on August 20—21. ✈️ 🪂🚁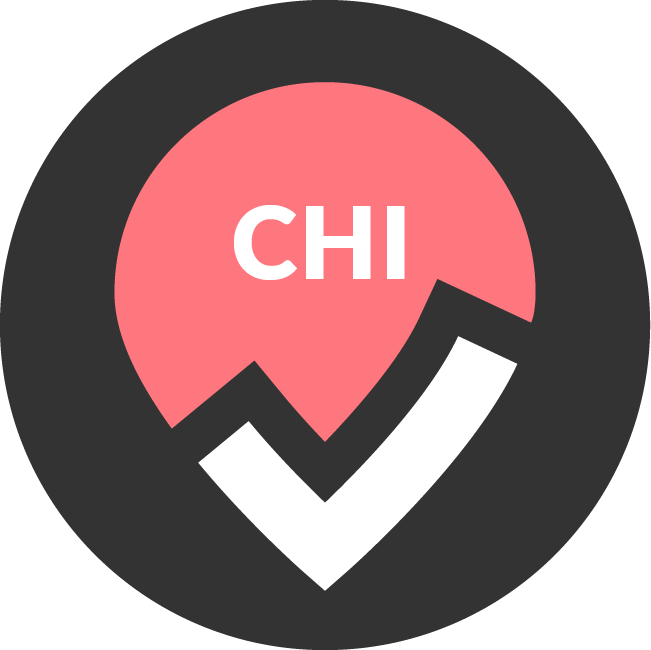 by Chicago Bucket List
The spectacular Chicago Air and Water Show is on the horizon, and we have you covered on how to view it.
The two-day event draws an audience of over two million to Lake Michigan to see military pilots perform astounding flight stunts over the water. All of it can be viewed along the lakefront from Fullerton to Oak Street, with North Avenue Beach as "center stage."
The longstanding tradition has been going strong for over sixty years—swelling in popularity to become the largest free show of its kind in the country—so we won't leave you hanging on doing the iconic weekend in style.
From lakefront cabanas to posh rooftops to boat parties, we've rounded up all the best spots to watch the 2022 Chicago Air and Water Show!
Theater on the Lake
Theater on the Lake is hosting their 4th Annual Air and Water Show viewing party on their expansive Lakefront Green. Located at Fullerton Avenue and Lake Shore Drive, Theater on the Lake is a historic building that offers breathtaking views of Lake Michigan and Chicago's skyline, making it a prime Air and Water Show viewing spot!
Each ticket includes Smoque BBQ, an open bar, and prime seating. Come for the twisting blue angels and parachute performers, stay for the pulled pork, refreshing coleslaw, and mouth watering macaroni and cheese.
Where: 2401 North Lake Shore Drive
For tickets to the Saturday or Sunday Air & Water Viewing show at Lakefront Green.
Belmont Harbor Steps
Pull up a concrete seat at the sparkling Belmont Harbor steps for a breezy viewing spot loved by local families and long-time boaters alike. Belmont Harbor is one of the largest harbors in Chicago and is surrounded by acres of Lincoln Park and the beautiful Chicago skyline to complement your show views.
Where: 3600 Recreation Drive
Whispers at Oak Street Beach
This beautiful restaurant and bar is not only located on one of Chicago's best beaches, but it's also the only beach bar in the city located directly on the water. Plus, they have a stunning party planned for the Air and Water show that includes access to their beachside patio and three bars with amazing views of both the show and the Chicago skyline, of course.
Attendees will enjoy special guest DJs and themed giveaways, tables and VIP cabana packages, and open bar and buffet access. Saturday and Sunday guests can stay for the "Catch Flights Not Feelings" after party as well!
Where: 1001 N Lake Shore Dr.
For tickets to Whispers Air & Water Show Viewing Party.
Caffe Oliva at Ohio Street Beach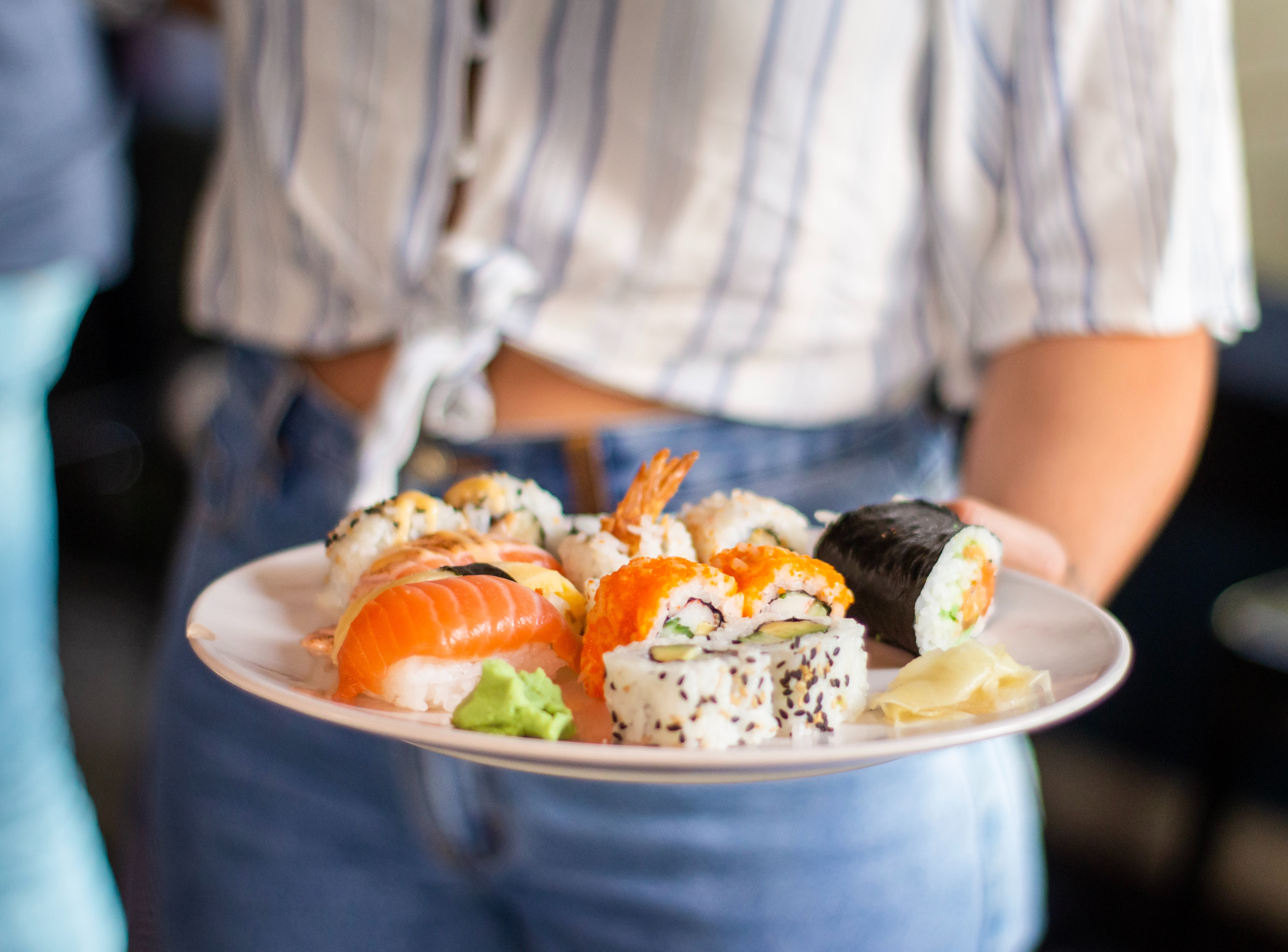 Burgers with a Mediterranean flair, served al fresco? Yes, please! Caffe Olivia offers all this in their lakefront venue along Lakeshore Drive, complete with private cabanas, beach chairs, and an ice-cold cocktail list to get you in a vacation state of mind.
This year guests can buy tickets to enjoy a full open bar, mouthwatering buffet, and sundae bar all in this iconic location—plus guaranteed deck seating for a spectacular view of the show.
Where: 550 E Grand Ave
For tickets to the Air and Water Caffe Oliva Show
John Hancock 360 Observation Deck
Ending on the highest of notes, consider watching the show from the 360 Chicago Observation Deck! The 1,000-feet high observation deck offers panoramic and downward views of the city and is the home of the otherworldly TILT, Chicago's highest thrill ride.
More pointedly, the Deck's west side offers stadium seating, where you can relax and take in the soaring show theatrics while sipping a drink from the bar.
Where: 875 N Michigan Avenue, 94th Floor
For more information on the John Hancock 360 Observation Deck.
Navy Pier
Navy Pier is a lively waterfront spot along Lake Michigan filled with restaurants, rides and games, and experiences to enjoy.
There are a plethora of spaces to watch the show with a drink in hand like Miller Lite Beer Garden and Offshore Rooftop & Bar, or you could score a gondola view 200 feet in the air on the Centennial Wheel! And in our opinion, the day ends best with a scoop of Argentinian gelato from FRÍO Gelato!
Where: 600 E. Grand Ave
For more information on the Navy Pier.
Chicago Rooftops Bars
We've explored views on or near the water—now, let's turn to the skies. Consider hitting a rooftop for views of the show, like Raised, pictured above. With so many stunning rooftops to enjoy in ChiTown from the upscale lounge of J.Parker, the rooftop pool venue of Deveraux, and the iconic brunch at Cindy's Rooftop, you really can't go wrong.
Explore Bucket Listers' picks for the top Chicago rooftops here.
Cafe Brauer Patio at Lincoln Park
The Patio at Café Brauer offers panoramic views of the Nature Boardwalk and the iconic soaring skyscrapers of the Windy City, plus a menu of specialty burgers and beer, wine, and cocktail options. Take all that and add views of the Air Show, and you have yourself a perfect day.
Where: 2021 N Stockton Dr
For more information on Cafe Brauer at the Lincoln Park Zoo.
Private Yacht
Continuing your from-the-water viewing options, why not upgrade to a private yacht party? Bucket Listers is excited to partner with Knot My Boat charters to bring you exclusive yacht rental prices for three-hour cruises every day of the show.
Each yacht contains three entertainment zones, Bluetooth sound systems, and cabin space for up to twelve guests. Guests are welcome to swim as they party, and have the option to BYO food and drinks. Weekend availability is limited, so we recommend booking fast!
Where: 3155 S Lake Shore Drive Chicago, IL 60616
For more information on booking Private Yacht Charters.
Tall Ship Windy
One of the very closest seats to the action is on the water, and we've got your vessel covered. Hop aboard the Tall Ship Windy, located along Chicago's Navy Pier, for a stunning view of the air show!
Note: If waves and timing allow, there may also be sailing, but this is an "Air Show" viewing event, and may not include sailing.
Where: 600 E Grand Ave Chicago IL 60611
For more information on booking Tall Ship Windy.
Shore Club
The Air and Water show is visible all over Chicago, but it takes center stage at the iconic North Avenue Beach. You'll find the luxury beachfront and cabana-filled Shore Club offering an upscale dining and cocktail menu (frozen cocktail flights, anyone?), plus legendary views of Lake Michigan!
For the Air and Water Show, Shore Club is selling reserved seating and VIP Cabana seat tickets, each with an included buffet and open bar (*happy dance*).
Where: 1603 North Lake Shore Drive
For more information on Shore Club.