attractions & tours · outdoor activities ·
Published July 31, 2023
Everything to Know About the 2023 Chicago Air and Water Show
The Chicago Air and Water Show is on the horizon, and we have all the need-to-know info for 2023. ✈️ 🪂🚁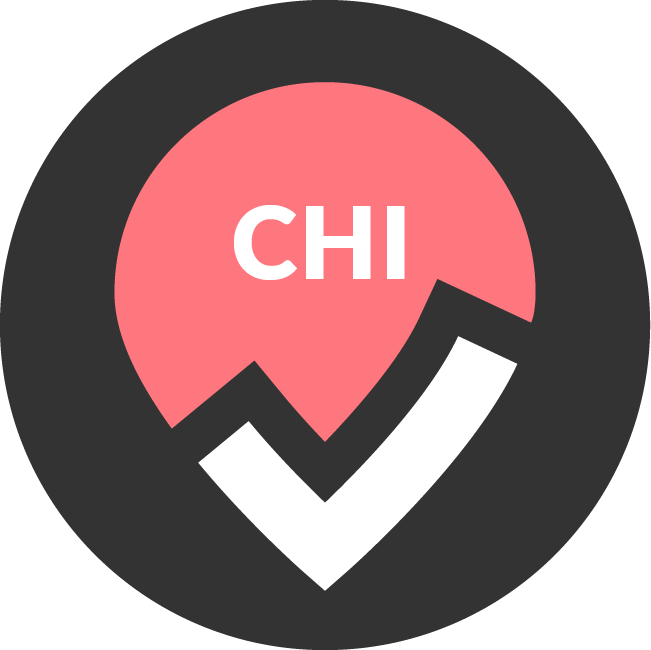 by Chicago Bucket List
The Chicago Air and Water Show is one of the most anticipated events in Chicago. Each year, millions of spectators gather along the shores of Lake Michigan to witness a spectacular display of aerial acrobatics, daredevil stunts, and aquatic performances.
All of it can be viewed along the lakefront from Fullerton to Oak Street, with North Avenue Beach as "center stage." The longstanding tradition has been going strong for over sixty years—swelling in popularity to become the largest free show of its kind in the country. We have all the details on what it is, plus when and where to see it.


Everything to Know About the 2023 Chicago Air and Water Show
About the Chicago Air and Water Show
The Chicago Air and Water Show dates back to 1959, when it was first held as a part of the Chicago Park District's recreational program. Over the years, it has grown to become the largest free show of its kind in the United States. The show's primary purpose is to entertain and honor the U.S. military and its personnel, showcasing their aerial prowess and capabilities.
When is The 2023 Chicago Air and Water Show?
This year's event will take place on Saturday, August 19, and Sunday, August 20. The event will be held from 10:30 AM to 3 PM on both days, with a rehearsal on Friday, August 18.
Who will be performing in this year's show?
Headliners of the 2023 show include U.S. Air Force Thunderbirds and U.S. Army Parachute Team Golden Knights. Check the official site to see the full schedule and performance lineup.
Admission and Entry to the Chicago Air and Water Show
The Air and Water Show is free and open to the public—no tickets or reservations are required. Note that no public parking will be available at the beach over the weekend of the show, so plan accordingly!
Where to See the Chicago Air and Water Show
The show is centered around North Avenue Beach and can be seen from many other vantage points along the lakefront, from Fullerton to Oak Street. We rounded up some great viewing spots, from lakefront cabanas to posh rooftops!
From the Water
From riverboat cruises to private yachts, watching the air and water show from the water is one of the best ways to view it...and honestly, one of the best ways to spend a summer afternoon. Check out our top picks for the best boating and water experiences in Chicago, perfect for viewing the show.
Where: Various locations.
More information.
Caffe Oliva at Ohio Street Beach
This year guests can buy tickets to enjoy a full open bar, mouthwatering buffet, and sundae bar, all in Caffe Olivia's iconic location—plus guaranteed deck seating for a spectacular view of the show.
Where: 550 E Grand Ave
More information.
John Hancock 360 Observation Deck
If you want to make the most of an observation deck, go during the Air and Water Show. The 1,000-foot-high John Hancock observation deck offers stadium seating on the west side, where you can relax and take in the soaring show theatrics while sipping a drink from the bar.
Where: 875 N Michigan Avenue, 94th Floor
More information.
Navy Pier
There are a plethora of spots to watch the show at Navy Pier. To enjoy it with a drink in hand, head to Miller Lite Beer Garden and Offshore Rooftop & Bar. Or you could score a gondola view 200 feet in the air on the Centennial Wheel! In our opinion, the day ends best with a scoop of Argentinian gelato from FRÍO Gelato!
Where: 600 E. Grand Ave
More information.
Chicago Rooftops Bars
Consider hitting a rooftop for views of the show, like Raised, Cindy's, and Devereaux. With so many stunning rooftops in ChiTown, you really can't go wrong.
Where: Various locations.
More information.
Cafe Brauer Patio at Lincoln Park
The Patio at Café Brauer offers panoramic views of the Nature Boardwalk and the iconic soaring skyscrapers of the Windy City, plus a menu of specialty burgers and beer, wine, and cocktail options. Take all that and add views of the Air Show, and you have yourself a perfect day.
Where: 2021 N Stockton Dr
More information.
Theater on the Lake
Theater on the Lake is hosting its fifth Annual Air and Water Show viewing party on the expansive Lakefront Green. Tickets are required and include Smoque BBQ, an open bar, and prime seating.
Where: 2401 North Lake Shore Drive
More information.
Whispers at Oak Street Beach
This bar and restaurant on the beach is hosting a viewing party that includes access to its beachside patio and three bars with amazing views of both the show and the Chicago skyline. Attendees can enjoy an open premium bar and beachside buffet featuring frozen cocktails and Whispers' signature brunch.
Where: 1001 N Lake Shore Dr.
More information.
Belmont Harbor Steps
For a breezy viewing spot loved by local families and long-time boaters, head to the Belmont Harbor steps. It's one of the largest harbors in Chicago and is surrounded by acres of Lincoln Park and the beautiful Chicago skyline to complement your show views.
Where: 3600 Recreation Drive
Find more information on the 2023 Chicago Air and Water Show at the official site.
LIKE WHAT YOU'VE READ?
Never miss out on a new experience!
Create a Bucket Listers account to access exclusive offers and the latest news in your city