arts & culture · music & nightlife · outdoor activities ·
Published June 14, 2023
26 Fun Activities in Chicago That Don't Involve Alcohol or Food
You've done a million happy hours—now it's time to try something new!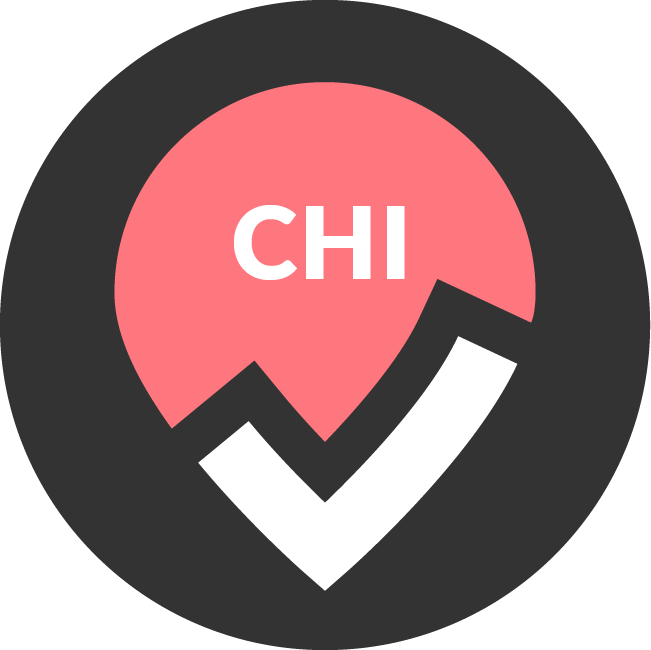 by Chicago Bucket List
When planning a hangout with friends, the first things that come to mind are grabbing drinks or meeting up at a restaurant. But Chicago has so many amazing attractions that don't center around eating or drinking. It's time to try something new! Check out our list of fun activities in Chicago that will keep you out of the bar!
Diversey Driving Range or Mini Golf
Whether you're a golf pro or a putt-putt newbie, Diversey Driving Range has something for everyone. Soak up some sunshine while practicing your long game at the driving range or have some family fun putting around the mini golf course. Either way, it's sure to be a good time.
For more information on Diversey Driving Range.
Enjoy the Activities at Maggie Daley Park
There's no shortage of family fun at Maggie Daley Park. In the summer, you can go mini golfing, rock climbing, rollerblading, play tennis, or try the bungee jump. You can also check out the interactive public art installation "Out of Sight," stroll the gardens, or have a picnic in the grove. In the winter enjoy the ice skating ribbon or grab lunch at the Rink Cafe.
For more information on Maggie Daley Park.
Take a Tour of Wrigley Field
If you're a fan of the Chicago Cubs — or even just Chicago history — you can't beat a tour of the iconic Wrigley Field. The tour is just 90 minutes, and going on a non-game day will give you an exclusive glimpse at special areas like the press box, outfield ivy, and the Cubs' dugout.
For more information on Wrigley Field tours.
Stroll the Gardens
From the Botanic Gardens to the Garfield Park Conservatory to the Garden of the Phoenix, Chicago has plenty of lush green spaces to explore. Get some fresh air and see some beautiful, rare, and unique flowers and greenery. The Chicago Botanic Garden even offers horticulture classes and craft fairs!
For more information on the Chicago Botanic Garden.
Take a Candle-Making Class
Who doesn't love to learn a new skill? In this class, you'll learn two! Bring your own glass bottle to upcycle into a chic candle by first practicing glass cutting and then learning to pour wax. Fun and sustainable — it's a win-win!
For more information on Chicago Candle Co.
Bike the Lakefront
The Lakefront Trail offers 18 miles of gorgeous lakeside path to leisurely ride along on a sunny day. If you have your own bike, you can simply pick a section and get to peddling. If you don't have a bicycle, not to worry! You can rent one in Waveland Park in Lakeville for just $10-$20 per hour.
For more information on bike rentals
Relax During a Spa Day
The AIRE Ancient Baths are a walk through history in more ways than one. This upscale spa is located in a restored factory built in1902, and you can still see the original exposed brick, wooden beams, and industrial columns. You'll also be taking part in the traditional experience of baths, which were part of ancient Roman, Greek, and Ottoman cultures.
For more information on AIRE Ancient Baths.
Visit the Brookfield Zoo
Meet mammals, reptiles, and birds from all over the world at the Brookfield Zoo! Whether you want to feed a giraffe, ride a carousel, watch dolphins splash around, or step into a whirlwind of butterflies, you're sure to make incredible memories at the zoo.
For more information on Brookfield Zoo.
Get Spooky with a Crime Tour
Get to know the dark side of Chicago with a crime tour. See where iconic crimes took place and hear stories about the most notorious villains the city has ever seen, including gangster Al Capone, The Untouchables, The Chicago Mob, John Dillinger, Frank "The Enforcer" Nitti, Cap George Streeter, and more.
For more information on Chicago Crime Tours.
Stroll the 606 Trail
There's nothing quite like the 606 trail! This unique public work is an abandoned rail line turned multi-use recreation trail and park. The trail is 2.7 miles long and perfect for taking a walk, bike ride, or jog.
For more information on The 606 Trail.
Watch Art on theMART
Did you know Chicago is home to the largest permanent digital art projection in the world? From April through December, riverwalk visitors can see massive displays from local and international artists projected on theMART each night. The projections change every few months, so stop by often to see them all!
For more information on Art on theMART.
See a Chicago Bulls or Blackhawks Game
Chicago is a sports town, and few things are more exhilarating than cheering on one of the city's teams surrounded by other fans. Watch the Chicago Bulls take the court, or spend an evening watching the Blackhawks carve up the ice.
P.S. Going to a game makes for a great date night, too.
For more information on the Chicago Blackhawks and Bulls.
Take a Chicago Architecture Tour
Chicago was incorporated in 1837, and the rich history of the city is apparent through its many decades of interesting and significant architecture. The Chicago Architecture Center offers tours on foot, by boat, by bus, and by elevated train. You might see the city in a new way after learning what makes its buildings so special.
For more information on Chicago Architecture Center tours.
Visit the Chicago Poetry Foundation
With a 30,000-volume poetry library, rotating exhibitions, and an impressive performance space, there's plenty to explore at the Poetry Foundation in Near North. Attend free public events, participate in book clubs and discussions, and be inspired by the words of the greats.
For more information on The Poetry Foundation.
Go Rock Climbing at Brooklyn Boulders
Looking to switch up your fitness routine, meet new people, or try something different? Indoor rock climbing combines all three. Brooklyn Boulders offers private strength training, group fitness classes, community events, and more. Whether you're going with the crew or flying solo, you're guaranteed a challenging, fun, and memorable time.
For more information on Brooklyn Boulders.
Create a Spray Paint Masterpiece
Looking for a fun and unique way to tap into your creativity? Get ready to grab some spray paint and unleash your inner street artist at an Urban Art Workshop. This interactive workshop will allow you to create your own original piece while getting acquainted with the ins and outs of working with spray paint and stencil application. At the end of the workshop, you get to take your canvas home!
For more information on Spray Paint 'n' Sip.
Watch a Classic Film at the Music Box Theatre
If you're a movie buff, there's no better place to spend an evening than the Music Box Theatre. They show a variety of independent, foreign, cult, and classic films, some of which can be seen outside in their garden during the summers.
For more information on Music Box Theatre.
Go to the Aquarium
There's no need to put on a wetsuit to get up close and personal with some incredible deep sea creatures. Stop by the Shedd Aquarium to see some underwater wonders and learn all about their secret world.
For more information on Shedd Aquarium.
Try Your Hand at Axe Throwing
Rough week at work? Get out some frustration by chucking axes at a wall! If you've never done it, they have instructors ready to help you perfect your technique. You might be surprised by how therapeutic it can be.
For more information on Bad Axe.
Rally Your Friends for a Next-Level Game Night
Game nights are a blast…for everyone but the host, who usually ends up having to explain instructions and ensure everyone is comfortable. Game Night Out takes the work out of game night by hosting the event for you! Whether in-person or remote, everyone's sure to have a good time.
For more information on Game Night Out.
Go Antiquing in Andersonville
Andersonville is home to some of the funkiest, fun, and best antique shops and thrift stores in the city. Spend an afternoon browsing — you never know what you'll come home with!
Play WhirlyBall
If you've never played WhirlyBall, it's high time you tried it. This unique game combines lacrosse, basketball, and hockey. Oh, and did we mention you play it in bumper cars? The unusual activity pretty much guarantees a memorable night out.
For more information on WhirlyBall.
Explore the Museums
No matter your interests, Chicago has a museum for you. Spend a rainy day exploring the expansive Field Museum of Natural History, see some unique memorabilia at the Chicago Sports Museum, or get a fresh perspective at the Museum of Contemporary Art. Regardless of which incredible museum you choose, you're sure to have a fun day — and maybe even learn something!
For more information on Chicago's amazing museums.
See a Show
Chicago is an American entertainment hub. From touring Broadway shows to stops from major comedians to magic and music, there's a show to be seen any given night in Chicago.
For more information on the best places to catch a show in Chicago.
Laugh it Up at a Stand Up Comedy Show
Laughing the night away with stellar comedians is literally some of the most fun you can have. Chicago is no stranger to comedy, and Laugh Factory features today's biggest names. These local comedians will deliver something for every taste and style of comedy!
For more information on Stand Up Comedy Shows.
LIKE WHAT YOU'VE READ?
Never miss out on a new experience!
Create a Bucket Listers account to access exclusive offers and the latest news in your city