arts & culture · music & nightlife · attractions & tours · outdoor activities ·
Published August 14, 2023
19 Fun Activities in LA That Don't Involve Alcohol or Food
Let's go out—minus the calories and hangovers. 🌴🎨🏎️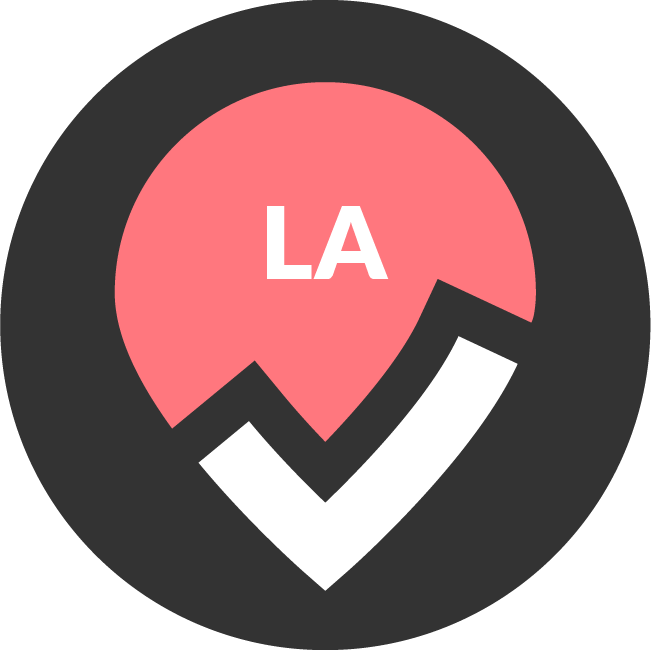 by Los Angeles Bucket List
Ever feel like city to-do lists are a revolving door of brunch spots and bars? Even an "LA Water" is made with vodka, tequila, and gin. While we love a good cocktail or California burrito as much as the next guy, we're equally happy to provide sober and food-free adventures to shake up your routine.
The City of Angels is a treasure trove of sights to explore from beaches, parks, and jet ski tours to vintage shopping and museums. Take a look at some of our favorite things to do that aren't going to dinner or grabbing drinks. Bonus: lots of them are free!
Fun Things to Do in LA That Aren't Just Going to Dinner
Spend a Day at Manhattan Beach
Manhattan Beach is a stunning South Bay spot popular for its white sand, volleyball courts, and strand bike path that winds along the oceanfront. The low-key Manhattan Beach Pier also features a quaint aquarium and views of surfers.
Where: 45th Street to 1st Street/Neptune Avenue, Los Angeles, CA
For more information on Manhattan Beach.
Jetski To Catalina Island
An all-day Pacific Ocean adventure like no other. You'll jet ski from Long Beach to Catalina Island, stopping to snorkel in crystal clear waters, and swim with dolphins through beautiful caves. Photos and videos of the entire excursion are included!
Where: Jetski2catalina: 700 Queensway Dr, Long Beach, CA
For more information on Jetskis to Catalina Island.
Kayak the LA River
While there are plenty of beach days to be had, don't forget the freshwater options in LA.Try something adventurous and kayak down the LA River! You'll find rentals and guided tours at L.A. River Kayak Safari (Elysian Valley), L.A. River Kayaks (Elysian Valley), and L.A. River Expeditions (Sepulveda Basin, Elysian Valley).
Where: Various locations.
Visit Walt Disney Concert Hall
Home of the LA Philharmonic, presenting the best in classical music, contemporary music, and jazz, the WDCH is a must-see. Designed by architect Frank Gehry, it's internationally recognized as an architectural landmark and one of the most acoustically sophisticated concert halls in the world.
Where: 111 S Grand Ave, Los Angeles, CA
For more information on Walt Disney Concert Hall.
Hike LA's Most Scenic Trails
LA is different from your typical urban metropolis—we have plenty of green trails with amazing ocean and mountain views. Get outside and try some of the most iconic hikes in Los Angeles.
Where: Various locations.
More information on places to hike in LA.
Try the Long Beach Water Bikes
There's an all-new (dry!) way to cruise the sparkling waters of stunning Alamitos Bay in Long Beach, California—on a Hydrobike. See the golden coast views, local wildlife, and SoCal skies on either a sunny day ride, a sunburst sunset ride, or even an LED-lit glow ride beneath the stars.
Where: 164 N. Marina Dr, Long Beach, CA
More information.
Stroll Along the Venice Canals
Walking along the Venice Canals (in LA) is one of the most unique things you can do during a day at the beach. Stroll the sidewalks and bridges and take in the scenery along these picturesque canals.
Where: Carroll Canal & Carroll Avenue, Los Angeles, CA
For more information on the LA Venice Canals.
Shop the Outdoor Flea Markets
You can't separate fashion from LA—the city is known for high-end shopping and glitzy storefronts. But if you're looking for vintage treasure, try exploring some of their flea markets! From the curated Melrose Trading Post and Silverlake Flea Market to the world-famous sprawling Rose Bowl Flea Market in Pasadena, there's a market for everyone.
Where: Various locations.
More information on LA's Best Markets.
Stargaze at Griffith Park Observatory
Griffith Observatory is SoCal's "gateway to the cosmos." Visitors can look through telescopes, explore exhibits, and see live shows in the Planetarium. And don't forget to check out spectacular views of LA and the Hollywood Sign at the top. Thanks to its stunning 360 views, Griffith Observatory has also been the shooting location for several epic films, from The Terminator to La, La, so you know it's a stunner.
Where: 2800 E Observatory Rd, Los Angeles, CA
For more information on Griffith Park Observatory.
Explore the Broad Museum
For a more modern art museum twist, head to the Broad Museum! Generously providing free general admission and an active program of rotating temporary exhibitions, the Broad is home to nearly 2,000 works of art, making it one of the world's leading collections of postwar and contemporary art.
Where: 221 S. Grand Avenue, Los Angeles, CA
For more information on the Broad Museum.
Check Out Two Bit Circus
No ordinary circus, this tech-infused Big Top is a whole new world of interactive entertainment. Here, you'll find arcade games, fully immersive experience rooms, and friendly robots. And, while it is reservation-recommended, all ages are welcome!
Where: 634 Mateo St., Los Angeles, CA
For more information on Two Bit Circus.
Take A Sunset Flight
Experience the city from the sky! Get unbeatable views of Downtown Los Angeles, Dodger Stadium, Griffith Observatory, the Hollywood Sign, and more!
Where: Sunset Flights 4015 Santa Anita Ave, El Monte, CA
For more information on Sunset Flights LA.
Visit Barnsdall Art Park
Did you know that there is a world-class gallery in East Hollywood? The grassy Barnsdall Art Park sits on Olive Hill and has hosted local and international art exhibits for decades within its main facility, the LA Municipal Art Gallery. It's also home to the Barnsdall Gallery Theatre, Junior Arts Center, with art classes for adults and children alike, and the famous Hollyhock House that was designed in the 1920s by the acclaimed architect Frank Lloyd Wright.
Where: 4800 Hollywood Blvd, Los Angeles, CA
For more information on Barnsdall Art Park.
Customize Your Sneakers
Whether you're looking to flex your creative muscles, turn a passion into a business, or just want a super unique date idea, this is the class. Majorwavez Lab sneaker customization class will help you create someone one-of-a-kind.
Where:
Nesquik: 1457 Colorado Blvd. unit 102, Los Angeles, CA
For more information on Custom Sneaker Class.
Watch Planes Take Off at Dockweiler Beach
The local favorite, Dockweiler Beach, is always popping with crowds, a hang gliding training park, bonfires, and—most uniquely—views of departing airplanes to enjoy. Spend an afternoon lounging on the beach, watching the planed overhead, and daydreaming about your next jet-setting adventure.

Where: 12000 Vista Del Mar, Los Angeles, CA
For more information on Dockweiler Beach.
Peruse the Last Bookstore
Luckily this isn't actually the world's last bookstore—the name is an homage to its status as the largest new and used bookstore in California. The iconic building is 22,000 sqft, with a record store, comic book store, 5 art studios, an epic yarn shop, a famous book tunnel, a mammoth head, and unexpected nooks of funkiness throughout. Plus, it's a filming and celebrity hotspot.
Where: 453 S Spring St – Ground Floor, Los Angeles, CA
For more information on The Last Bookstore.
Visit Greystone Mansion
Bring your Bridgerton dreams to life with a stroll through The Greystone Mansion, also known as the Doheny Mansion. This Tudor Revival mansion is on a gorgeously landscaped estate with distinctive formal English gardens, all right inside the modern metropolitan Beverly Hills.
Where: 905 Loma Vista Dr, Los Angeles, CA
For more information on Greystone Mansion.
Catch A Live Comedy Show
LA is known for star power, and that definitely includes comedians. The Citizen Public Market has an epic must-see series showcasing comedians from CONAN, America's Got Talent, and HBO. It's sure to be a night to remember!

Where: 9355 Culver Boulevard, Culver City, CA
For more information on Live Comedy Shows.
Wander through the Getty Museum
As one of the top art museums on the west coast, a trip to the Getty Museum is always worth a visit. A museum with something for everyone: art (from the middle ages to today), modern design, unique gardens, and spectacular city views, you can go a dozen times and still discover something new each time.
Where: 1200 Getty Center Drive, Los Angeles, CA
For more information on the Getty Museum.
LIKE WHAT YOU'VE READ?
Never miss out on a new experience!
Create a Bucket Listers account to access exclusive offers and the latest news in your city