Published April 4, 2023
The Best Restaurants for Group Dinners in Chicago
We've rounded up the best spots to host your next big dinner gathering in Chicago!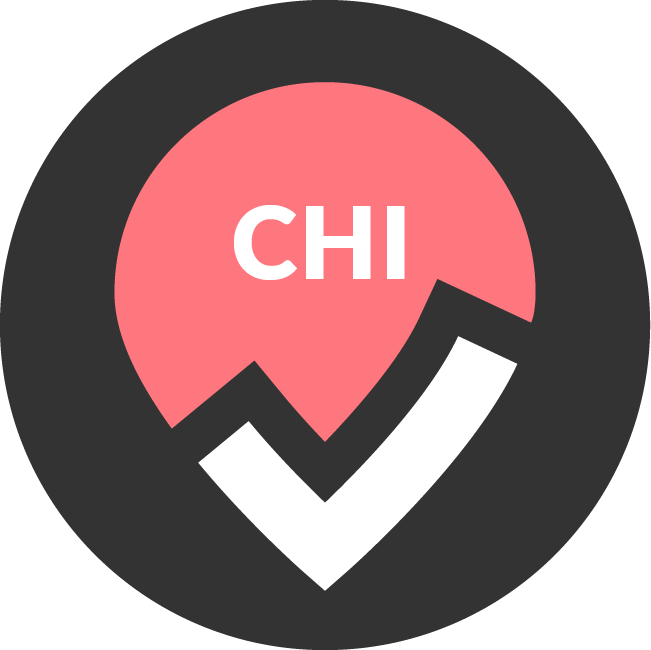 by Chicago Bucket List
It's not always easy to find a restaurant that fits your bachelorette party, birthday dinner, or family reunion. Luckily, Bucket Listers did the hard work of finding the best eateries in Chicago to host a group dinner that's as vibey as it is comfortable. Read on to discover our top spots!
Quartino Ristorante
This bustling spot in Near North Side is all about sharing — carafes of wine, tasty small plates, and great stories alike. You won't regret hosting your special dinner here!
For more information on Quartino Ristorante.
Aba
If your party has a hankering for Mediterranean food, look no further than Aba in the Fulton Market District. This lush green oasis has a sprawling rooftop patio that's perfect for any event.
Fulton Market Kitchen
There are plenty of eateries to pick from in West Loop, especially near Randolph Street Restaurant Row, but Fulton Market Kitchen may just be our top pick for your group dinner. This contemporary European restaurant is bright, colorful, unique, and airy. You'll want to bring all your besties!
For more information on Fulton Market Kitchen.
Andros Taverna
This modern Logan Square haunt was inspired by the city taverns of Greece. Here you'll find sophisticated food, attentive staff, and a fun and lively dining room.
For more information on Andros Taverna.
Prime & Provisions
This steakhouse has a timeless feel and a classic design that will suit anyone. It was inspired by the luxe supper clubs of the early and mid-1900s, and you can host your own by renting out one of their glamorous private dining rooms.
For more information on Prime & Provisions.
The Press Room
This intimate wine bar lives in the basement of a vintage building in Chicago's West Loop. Their sophisticated American food gets rave reviews, and their Sidebar Cellar features a stunning communal table that will comfortably seat 14 people.
For more information on The Press Room.
The Dearborn
The Dearborn's American grub and architectural beauty make it the perfect stop for a special occasion. If you're looking to host a private event for your friends and family, their gorgeous Rialto Room comes complete with vaulted ceilings, crystal chandeliers, and a swanky private bar.
For more information on The Dearborn.
LUXBAR
This classic, all-American Gold Coast restaurant will wow your group with feel-good favorites made from high-quality ingredients sourced from local farmers. There's no shortage of seating at this large eatery — from big booths to long banquet tables, they can fit a group of any size.
For more information on LUXBAR.
BLVD
This steakhouse was inspired by Hollywood's Sunset Boulevard, and it's sure to make your night feel nothing less than star-studded. Reserve one of their swanky booths and take your group outing to the next level.
Proxi
Take your friends or family on a culinary adventure at Proxi! Their unique, global flavors are as exciting as their large dining room is comfortable.
For more information on Proxi.
Chalet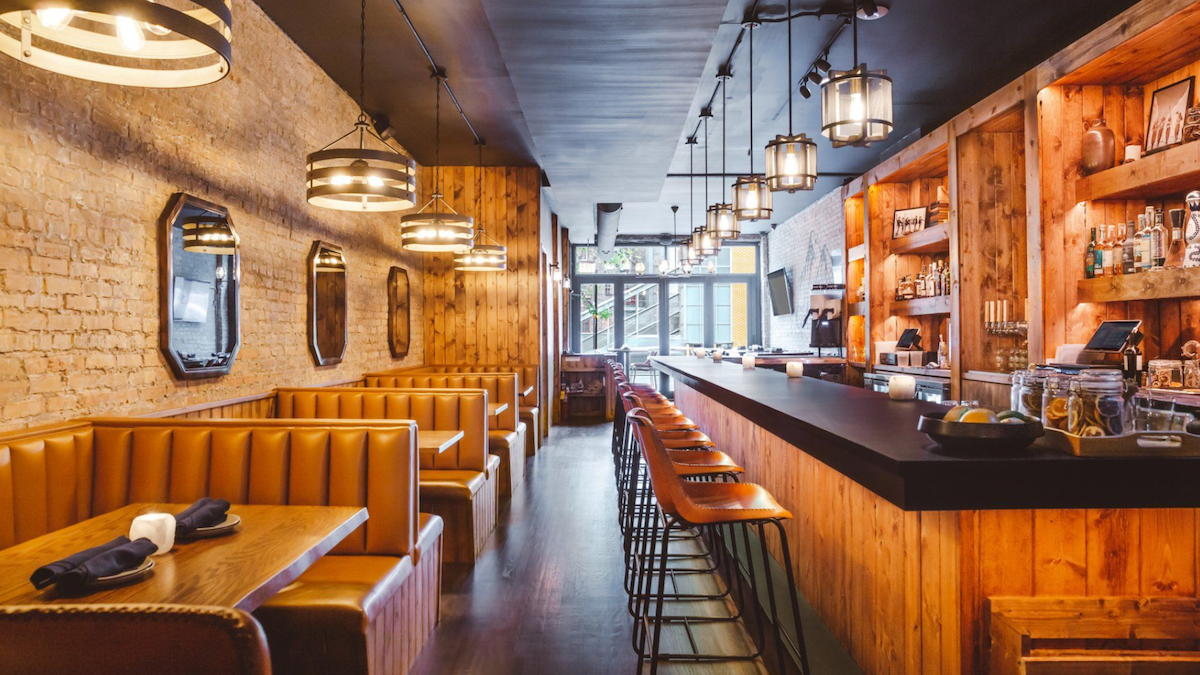 This one-of-a-kind restaurant feels more like a cozy respite after a hike in the mountains than a bar in Chicago, and that's what we love about it! The brick walls, warm wood tones, and comfy booths are the perfect place for your crew to warm up (or cool off).
For more information on Chalet.
Osteria Del Pastaio
This authentic Italian restaurant in Near North Side has some of the most delicious handmade pasta in Chi-Town. They also have a sultry dining room with long booths to accommodate groups of any size.
For more information on Osteria Del Pastaio.
Sunda
This chic, modern spot for creative Asian fusion feels intimate, but their massive bar and spacious dining room mean there's plenty of elbow room to gather around for some of Chicago's best sushi.
For more information on Sunda.
Machine: Engineered Dining & Drink
Whether you're attending a cocktail-making class or just grabbing dinner, Machine has ample room for you and your friends. This innovative Noble Square locale is sure to impress everyone with its unique food and drinks!
For more information on Machine: Engineered Dining & Drink.
Medi
Medi Kitchen and Cocktail makes incredible modern Mediterranean food and has one of the coolest ambiances around. Gather your friends for a visit to this eclectic, foliage-filled eatery in Lincoln Park.
Cafe Ba-Ba-Reeba!
Cafe Ba-Ba-Reeba! in Lincoln Park considers itself Chicago's original tapas bar, and its incredible Spanish food proves it. This Chicago staple has six private and semi-private spaces for everything from birthday dinners to bridal showers — indoors or outdoors!
For more information on Cafe Ba-Ba-Reeba!
Maple & Ash
Maple & Ash's unique elevated menu and luxurious dining room and patio make for one of the chicest steakhouses in the city. Reach out about booking a private event in their outdoor space to secure a truly magical night with your loved ones.
For more information on Maple & Ash.
Etta
You won't regret gathering around Etta's hearth for some tasty wood-fired food. Visit their River North or Bucktown locations and order one of everything to share with your squad!
Athenian Room
Athenian Room is a Lincoln Park classic. With their fantastic food and laid-back vibe, you can't go wrong with this family-owned joint.
For more information on Athenian Room.
Alla Vita
This whimsical Near West Side restaurant serves up fresh Italian fare in their stylish dining room. The family-style menu is perfect for sharing with loved ones!
For more information on Alla Vita.
The Frontier
The Frontier in Noble Square offers a gorgeous fireplace and plenty of high-tops to gather around. Plus, they have a year-round patio and incredible food.
For more information on The Frontier.
Parlor Pizza Bar
If you're looking for a child-friendly place to host dinner with the kids and their friends, look no further than Wicker Park's Parlor Pizza Bar. They have a massive dog and kid-friendly patio with games like ping-pong and plenty of TVs for catching the game.
For more information on Parlor Pizza Bar.
Bar Siena
Bar Siena is a casual spot to grab some late-night Italian bites with friends after leaving an event in West Loop. Their cozy patio and dining room has plenty of room for everyone.
For more information on Bar Siena.
Parson's Chicken & Fish
Paron's big, green patio in Logan Square has lots of shady trees, lengthy picnic tables, and fun yard games to keep the whole group entertained. The best part? Dogs are welcome, so your furry friends can come too!
For more information on Parson's Chicken & Fish.
The X Pot
Stun your friends and family by taking them to the most unusual dinner spot in the city. The X Pot is an immersive dining experience that features Asian fusion cuisine, traditional ceremonies, a noodle dance, a light show, and robotic servers.
For more information on The X Pot.
River Roast
River Roast is the perfect place to sample modern British cuisine with an incredible view of the river. They have lots of seating on their upscale patio or their beautifully appointed dining room, but they're also happy to make special accommodations for events and have several stunning private rooms!
For more information on River Roast.
Avli on The Park
This upscale joint in Lakeshore East will feel like a mini vacation for the whole group. Whether you choose to sit on their pretty outdoor patio or book an event in one of their private spaces, you're going to have an incredible time.
For more information on Avli on The Park.
Blue Door Kitchen
Whether you're on their huge covered patio or in their upscale dining room, Blue Door Kitchen knows how to throw a party. Taste some chef-driven seasonal bites while enjoying lively conversation with your favorite people.
For more information on Blue Door Kitchen.
The Perch
This industrial Wicker Park grill has its very own brewery and an incredible happy hour. The space is open and airy and has plenty of room for everyone in your party.
For more information on The Perch.
Pilsen Yards
Pilsen Yards is all about the party vibe. Their big, bright patio has some of the best live music around, from live bands to sick DJ sets.
For more information on Pilsen Yards.
Gilt Bar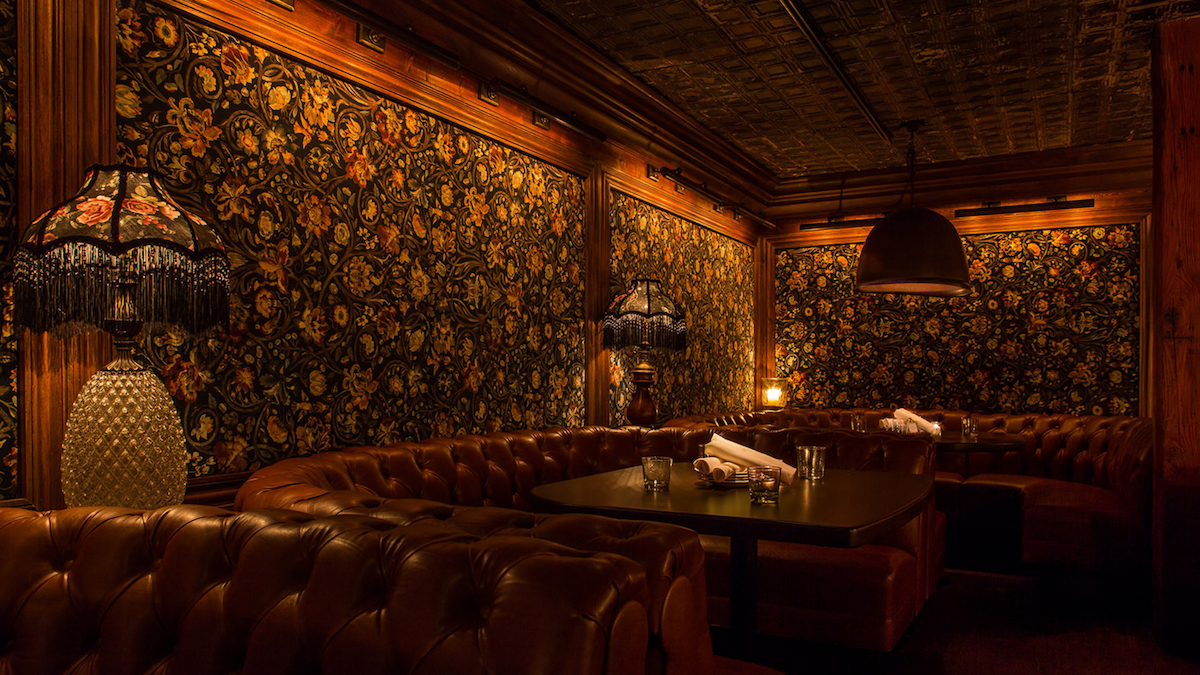 This sultry library-themed eatery is the perfect place to unwind with all your coworkers at happy hour. Their specials will make even the pickiest penny pincher happy, and they have some of the biggest, comfiest booths in Near North Side.
For more information on Gilt Bar.
Paradise Park
Paradise Park's colorful and upbeat adults-only backyard is the ideal spot for catching any big game or enjoying a night out with friends. This local joint is sure to please everyone in your party — who doesn't love pizza and cocktails?
For more information on Paradise Park.
BiXi Beer
This modern pub offers delectable Asian-inspired food, a breathtaking patio, and a bright, beautiful dining room. There's something here for everyone!
For more information on BiXi Beer.
Beatnik on the River
West Town's Beatnik on the River has one of the most romantic patios around, but they also have luxe private rooms and a stunning dining room. Whatever you choose, your party will be blown away by this upscale eatery.
LIKE WHAT YOU'VE READ?
Never miss out on a new experience!
Create a Bucket Listers account to access exclusive offers and the latest news in your city