food & drink · arts & culture · music & nightlife · attractions & tours · outdoor activities ·
Published February 6, 2023
What's Happening in Chicago This Month
We rounded up what's new and noteworthy in Chi-Town this March.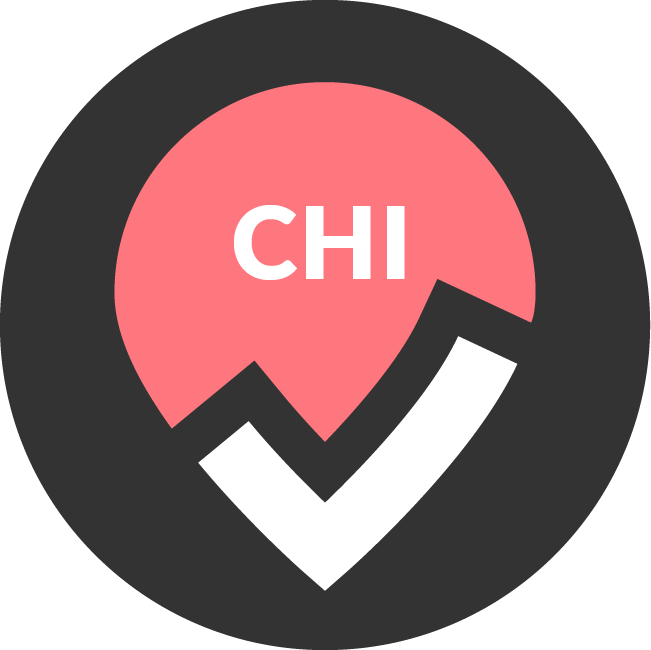 by Chicago Bucket List
March is here, and with it comes St. Patrick's Day and the first day of spring. It's also Women's History month, and we gain an extra hour of daylight. In other words, there are lots of things to look forward to this month. On top of all that, Chicago has lots of activities and events going on, from the St. Patrick's Day festivities like the Annual Chicago River dyeing to festive bar crawls and new restaurant openings.
Whether you're a foodie, a culture buff, or an outdoor enthusiast, there are plenty of things to do in Chicago in March that will keep you entertained and engaged. We've rounded up what's new and noteworthy this month, so you don't miss out on any of the fun!
Things to do in Chicago This Month
FOOD & DINING
Coming Soon: Lady May, A southern-inspired restaurant featuring elevated favorites like fried-green tomatoes with lardon and remoulade, and blackened mahi-mahi with black bean succotash, is set to open later this month.
Now Open: Itoko is a brand new Japanese and Robata House in Lakeview run by chef Gene Kato of the Boka restaurant group. The menu features fresh sushi rolls, nigiri, sashimi, and more.
March 1: GG's Chicken Shop in Lakeview is now open and has a menu full of chicken sandwiches and rotisserie entrees, along with sides like sweet corn elot, dill schmaltz smashed potatoes and crispy brussels sprouts.
March 4, 18, & 25: Grab your besties and head to Gold Coast Social for a Bottomless Espresso Martini Brunch! Est, drink, and gossip at a brunch themed around different pop icons like Britney Spears, Taylor Swift, N*SYNC, and more!
March 11: Fuel up for a weekend of festivities with a delicious St. Paddy's Day brunch at Millenium Hall, right in the heart of the parade route. Enjoy a full breakfast buffet along with beer, mixed drinks, and a full bloody mary bar from 10 am–1 pm.
March 19, 24, 25, & 26: Have you heard of Karen's Diner? It's an absurd, unique environment full of laughs, banter, and top-notch American diner-style grub! The service is terrible (rated 1* by Karen herself), but the food is great!
March 23: Attend a one-day-only Whiskey Festival and taste, discover, and learn about more than 60 premium whiskey brands and cocktails—the best of Bourbon, American, Irish, Scotch, Rye, Single Malt, and more.
Every Thursday in March: Each dining table comes to life in this immersive, animated dinner! At Le Petit Chef's Immersive Dining Experience, you can enjoy a 5-course tasting menu as well as an additional 5-course pre-fixe wine pairing, specially curated to enhance the animated culinary journey.
All Month: Join Millennium Hall, located inside Millennium Park, for a DIY Pizza and Sip class where you can learn how they make their famous authentic Neapolitan pizza & sip on your choice of select beer or wine.
ACTIVITIES
March 4: It's Chicago's Birthday! Drop by the Chicago Food Stop at 875 N Michigan Avenue on March 4th to celebrate with free food and beverage sampling, live music and comedy performances, and more!
March 5: The last day to experience Bad Blood, a Taylor-themed Heartbreak bar featuring your favorite songs, a tarot card reader, and festive drinks, is March 5!
March 5: Attend Daybreaker at the Field Museum, a morning dance party that includes the option of Yoga & Dance or a Dance Party-only experience with a DJ, live musician, free coffee, kombucha, breakfast treats, and a host of surprise performances!
March 19: Make your pup's month and take them along with you to the Morton Arboretum on this month's dog admission day.
March 31: Go-karting on ice is back! Slide around corners and drift along straightways as you enjoy an adrenaline-filled session of ice-karting.
St. Paddy's Day Activities:
March 11: See the Chicago River run green at the Annual River Dyeing. Snag a spot on Upper Wacker Drive between Columbus and Fairbanks at 10 am for an optimal viewing experience. The river will remain green for about five hours.
March 11: The Annual St. Patrick's Day Parade will make its way down Columbus Drive beginning at 12:30 pm sharp. This year's theme recognizes workers' rights. Don't miss the floats, bands, green gear, and fanfare!
March 11: After you've seen the Chicago River turn green and watched the St. Patrick's Day Parade, it's time to go out. Attend an epic St. Paddy's Day celebration at Flash and dance the night away to awesome DJ sets, enjoy drink specials, and soak up the festive atmosphere.
March 11: Attend the Irish American Heritage Center St. Patrick's Festival with Irish music, dance, food and beverages, kids' activities, crafts, and more! The event runs from 11 am–1 pm.
March 11: Get ready to raise a pint to the luck of the Irish at a St. Patrick's Day River North Bar Crawl! Hit up some of the best bars in the area, including Joy District, Hubbard Inn, Bodega, and more!
March 11: Get lucky at this epic bar crawl series that takes place across four Chicago neighborhoods, so you never have to go far to join in on the celebrations. Take an adventure around the green river and the city, looking for drinks and treasure, and grab a free t-shirt (while supplies last), St. Paddy's Day sunglasses, beads, and festive swag.
March 17 & 18: Gather your green gang and get ready for a St.Paddy's Day bar Crawl through some of Chicago's best bars like Hubbard Inn, Clark Street Ale House, El Hefe, Hopsmith, Spin, and Woodies Flat.
March 26: Don't miss this year's Bank of America Shamrock Shuffle—there's still time to register for the 8k run, 2-mile walk, or mile. Or come watch and cheer on the runners in green starting at 8:30 am!
ARTS & CULTURE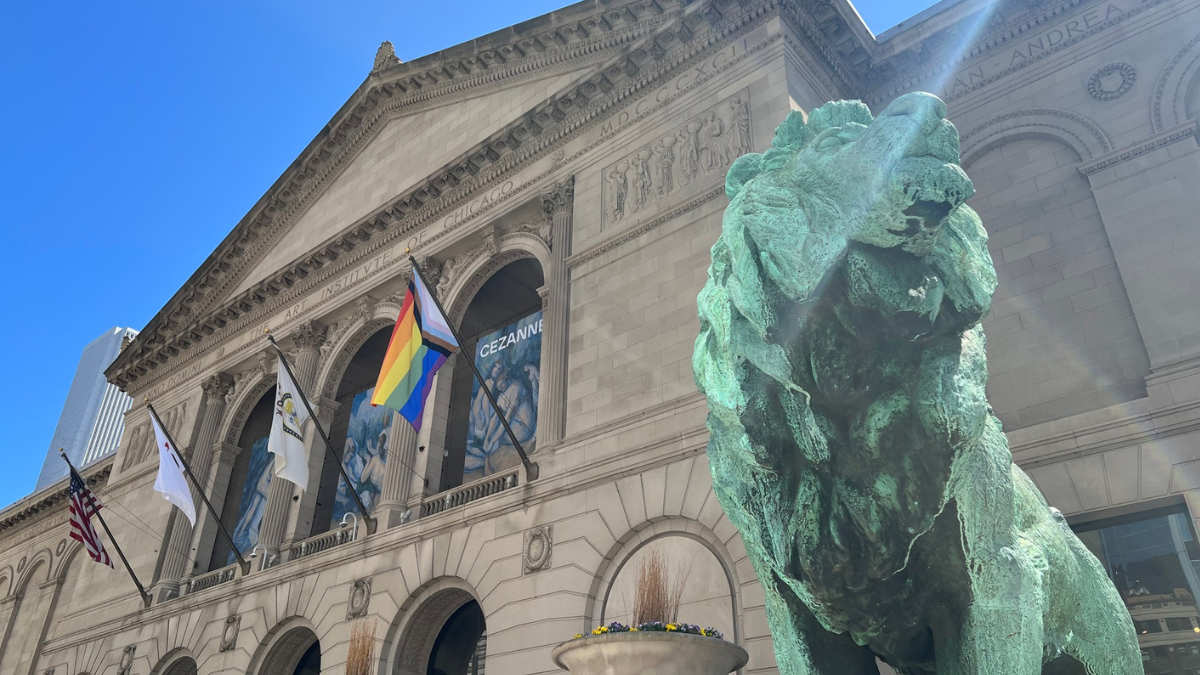 March 7 & 14: Don't miss out on free admission days at the Field Museum! Enjoy everything the museum has to offer without paying an entrance fee!
March 2–12: Check out the 24th Chicago Irish Film Festival, featuring the best independent films created by Irish filmmakers celebrating diversity and creativity through short, documentary, and feature films.
March 11 & 25: Grab your SO and learn the ins and outs of working with spray paint at a couples spray paint workshop (with an open bar)!
All Month: See Vilette at the Looking Glass Theater, a creative adaption of Charlotte Bronte's work, brought to life.
MUSIC & ENTERTAINMENT
March 4: Popular piano bar, Howl at the Moon, is partnering with The Morton Arboretum to provide a high-energy show centered around dance hits and party anthems.
March 5: The last day to see Broadway's moving production of Les Miserables in Chicago is Sunday, March 5.
March 28: The acclaimed and hilarious broadway show, The Book of Mormon debuts in Chicago at the Cadillac Palace Theatre.