food & drink · arts & culture · music & nightlife · outdoor activities ·
Published September 5, 2023
What's Happening in Chicago This Month
Explore Chi-Town's new and noteworthy events this September.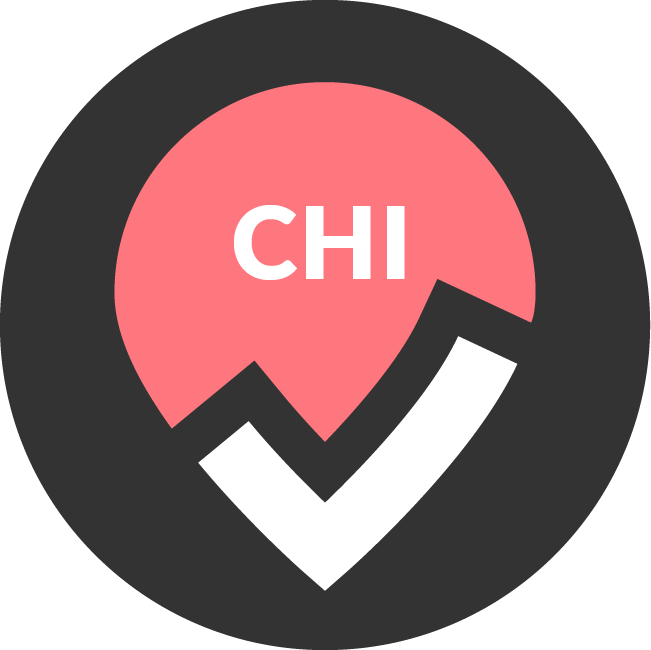 by Chicago Bucket List
Welcome to the transitional month of September, where the last of summer meets the first crisp days of fall. Embrace the changing season with an array of festivals, concerts, and delectable food fairs that are lighting up Chicago. We've gathered the latest and greatest events of the month, so you can stay in the loop and make the most out of the month.
30+ Fun Things to Do in Chicago This September
FOOD & DINING
Coming Soon: Immerse yourself in the rich history and flavors of the iconic Guinness brand at Guinness Brewery Chicago, where traditional Irish craftsmanship and contemporary brewing techniques blend to create a one-of-a-kind beer experience.
Now Open: Brass Tack is now open at the Waldorf Astoria Chicago, offering upscale American cuisine and a super stylish ambiance.
Now Open: Escape to Napa Valley in Chicago's Fulton Market District at The Oakville Grill & Cellar, where the flavors of Northern California and the finest wines await; discover Lettuce Entertain You's latest concept and The Cellar Door, an intimate monthly tasting experience.
Now Open: Bernard's, a cocktail bar and social club (also at the Waldorf Astoria Chicago), has returned after an extended hiatus. The aesthetic is inspired by the men in Coco Chanel's life—think masculine, dark, and welcoming.

Now Open: Discover the fiery delights of Kindling Chicago, nestled within Willis Tower at the crossroads of Franklin and Adams, where a live fire show kitchen, wood-fired plates, and craft cocktails converge, all under the culinary mastery of James Beard Award-winning Chef Jonathon Sawyer.
September 8–10: Get ready for a flavorful journey as Taste of Chicago returns to its Grant Park home near Buckingham Fountain in 2023, serving up a delectable mix of Chicago's culinary delights alongside sensational musical performances, attracting visitors from far and wide.
Fridays: Elevate your evenings with breathtaking views and great company at this Rooftop Happy Hour at Joy District, where you can sip on cocktails and savor the cityscape high above the hustle and bustle.
All Month: Indulge in a dreamy, delightful experience at 'Sips & Scoops' hosted by the Museum of Ice Cream, where you can sip on refreshing drinks and relish mouthwatering ice cream creations amidst a whimsical wonderland of sweet delights.
All Month: Unleash your inner Barbie girl at Malibu Barbie Cafe, where pink decor, themed treats, and nostalgic vibes come together to create a playful and Instagram-worthy dining experience.
ACTIVITIES
Now Open: Step back in time and immerse yourself in '90s nostalgia at Back 2 The Video Store, a Chicago speakeasy bar that pays homage to the iconic decade with retro vibes, classic cocktails, and a touch of underground allure. And don't miss Throwback Movie Club, showing classic videos on an iconic rooftop.
September 14 & 28: Immerse yourself in a vibrant marketplace filled with local artisans, delectable treats, and unique finds at the French Market at Gallagher Way, a lively event where you can explore a diverse array of vendors, indulge in culinary delights, and discover one-of-a-kind treasures.
September 13 & 27: Don't miss free movies at Gallagher Way, featuring the iconic films, Back to the Future and The Blues Brothers for an evening of action, suspense, and cinematic magic.
September 14: Relive your childhood wonder with a grown-up twist at the extended Adult Field Trip at the Museum of Science and Industry, offering a unique blend of hands-on science, interactive exhibits, and nostalgic fun wrapped in a '90s theme.
September 21: Get ready for a spine-tingling and immersive Halloween experience at Nightmare on Clark Street, where the streets come alive with ghoulish delights, haunted houses, and eerie entertainment.

September 23: Join the festivities at the Brookfield Zoo's Oktoberfest event, where you can enjoy a perfect blend of autumn ambiance, craft beers, and family-friendly fun, all set against the backdrop of amazing wildlife.

All Month: Step back in time and enjoy a nostalgic movie experience under the stars with ChiTown Movies, where iconic blockbuster films are screened on a giant outdoor screen, creating a magical evening of cinematic entertainment and community camaraderie.
ARTS & CULTURE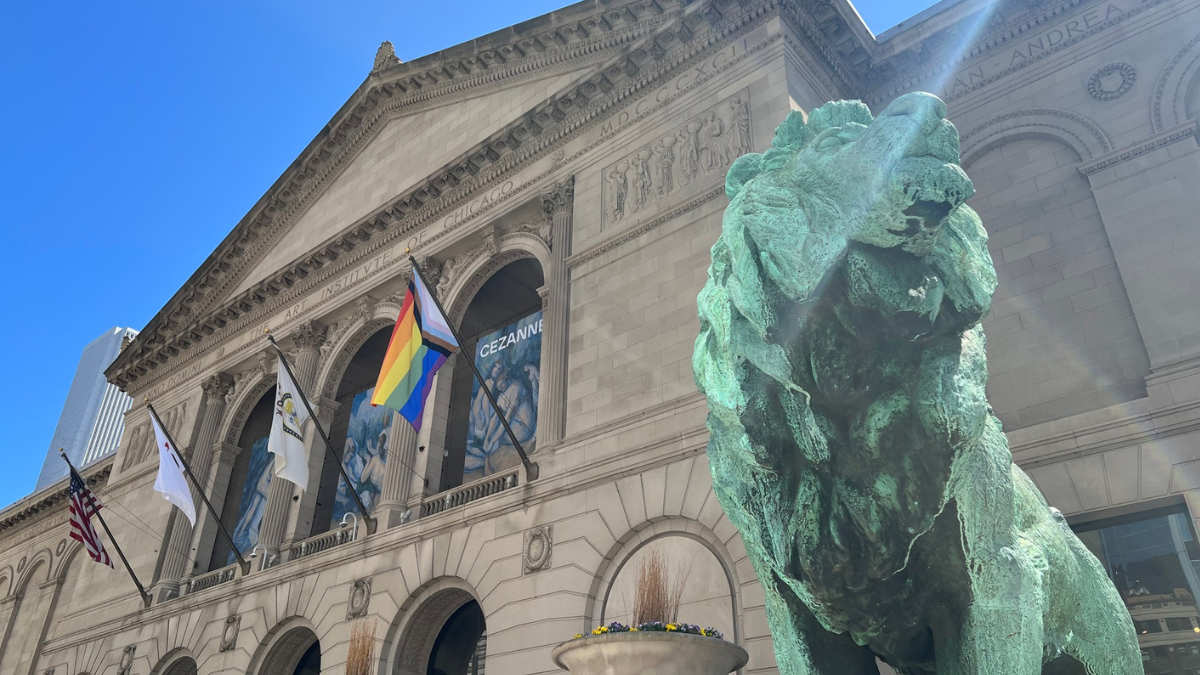 September 2: Explore the innovative world of design and creativity at the Art Institute of Chicago's new exhibition, "Dan Friedman: Stay Radical," where the work of a visionary designer unfolds in a visually captivating and thought-provoking showcase.
September 5, 9, 12, 19 & 26: Discover the wonders of history, culture, and natural science during Free Admission Days at the Field Museum, offering a fantastic opportunity to explore fascinating exhibits and engage in educational experiences without any cost.
September 9: Immerse yourself in the world of contemporary performing arts at Harris Theater's Harris Fest: Music + Dance in the Park, a dynamic, free showcase of innovative talent and creative expression that promises to captivate and inspire the whole family.
September 23, 24 & 30: Step into a world of enchantment and natural beauty with the Walking Plays at The Morton Arboretum, where immersive outdoor theater meets the serene landscape in September's Anne of Green Gables performance.
September 30: Dive into the mesmerizing world of contemporary art with the "Rebecca Morris: 2001-2022" exhibition at the MCA Chicago, where the evolving and eclectic works of this renowned artist are on display, inviting you to explore a vibrant tapestry of creativity.
MUSIC & NIGHTLIFE
September 1–3: Immerse yourself in the soulful rhythms and melodies of the Chicago Jazz Festival, a mesmerizing celebration of musical talent and cultural diversity in the heart of the city's iconic Millennium Park.

September 2: Experience the magic of a live performance as Pentatonix takes the stage on their "The World Tour," joined by special guest Lauren Alaina at the Credit Union 1 Amphitheatre, promising an unforgettable night of music and entertainment — and get up to 55% off through BucketListers.
September 3 & 10: Laugh your way through summer nights at the Rooftop Comedy Summer Series, hosted at Comedy Bar, where talented comedians deliver side-splitting performances against the backdrop of Chicago's stunning skyline.
September 3, 4, & 10: Enjoy a spectacular lakeside concert experience at Live on the Lake, held at Navy Pier, where talented musicians entertain with captivating performances against the backdrop of Lake Michigan.
September 12 & 26: Unwind and tap your toes to the soulful sounds of the Old Town School of Folk Music Happy Hour at Gallagher Way, where music, drinks, and good vibes come together for a delightful evening in Chicago.
September 13 & 27: Prepare to laugh out loud at Debonair Comedy Club Showcase, an uproarious night of top-notch stand-up comedy and hilarious talent guaranteed to leave you in stitches.
September 15: Prepare for an epic night of hip-hop history as 50 Cent embarks on "The Final Lap Tour," making a stop at the United Center for a high-energy concert experience you won't want to miss.
September 22–30: Embrace the vibrant diversity of the world's cultures at the World Music Festival Chicago, a musical journey through global rhythms and melodies that will transport you to far-off lands without leaving the city.
September 23: Fuerza Regida Get ready to immerse yourself in the energetic beats of the Fuerza Regida "Otra Peda Tour 2023" as they hit the stage at the Credit Union 1 Amphitheatre, promising a night of unforgettable Latin music and lively entertainment.

Every Tuesday: Indulge in the smooth melodies and sophisticated atmosphere of live jazz happy hour at Dorian's, where talented musicians create an enchanting backdrop for an evening of relaxation and enjoyment.
LIKE WHAT YOU'VE READ?
Never miss out on a new experience!
Create a Bucket Listers account to access exclusive offers and the latest news in your city