Published February 27, 2023
The Best Restaurants for Group Dinners in LA
Feed the whole crew at one of these LA dining spots! 👨‍👨‍👧‍👧 🍽️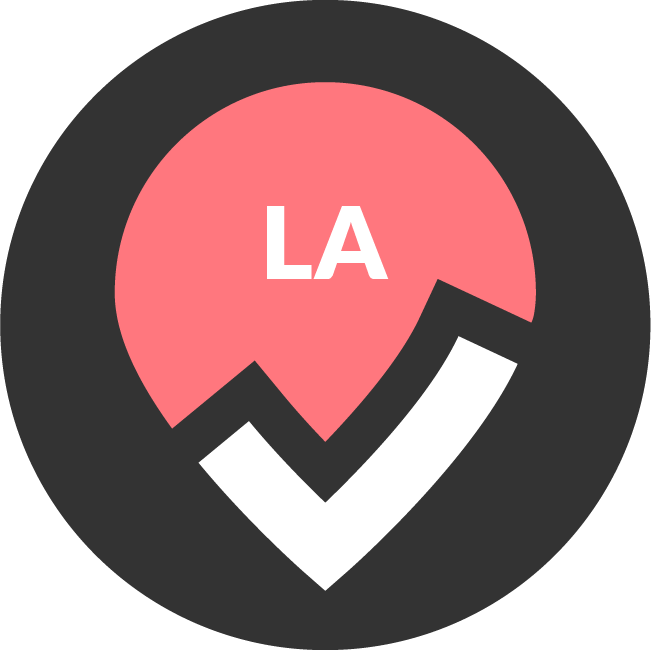 by Los Angeles Bucket List
In one of the most exciting foodie cities in the country—filled with starlet chefs, ethnic-fushion dishes and ingredient usage ruled by seasonality and sustainable sourcing—getting a table for a dinner out can be a headache. And if you're trying to feed your extended family, friend group, or pickleball crew, it can sometimes feel impossible.
Just like navigating the city's bumper-to-bumper traffic, LA dining is so popular it can take a little inside knowledge to get where you want to go. We've rounded up some of our favorite spots to take groups big and small, each with world-class food and ambiance, below:
Home
A Los Feliz landmark and a favorite hot spot for locals and celebs alike, there's no place quite like Home. Come with your crew for heaping plates of homestyle comfort food and trendy cocktails on their large patio.

Where: 1760 Hillhurst Avenue
For more information on Home.
Gyu-Kaku Japanese BBQ
While they now have over 70 locations around the world, the very first Gyu-Kaku was opened in West LA in 2001. Gyu-Kaku provides fresh Japanese yakiniku (grilled barbecue), where you and your group of up to 20 can cook sizzling meats over a flaming charcoal grill.
Besides the mouthwatering short rib and duck breast, they're known for their all-you-can-eat options and sizable happy hour: all day Monday, and Tue-Sun 11:30 AM-6:30 PM and 9-10:30 PM.
Where:
West LA: 10925 W. Pico Blvd.
Downtown LA: 514 W 7th St.
For more information on Gyu-Kaku Japanese BBQ.
Bestia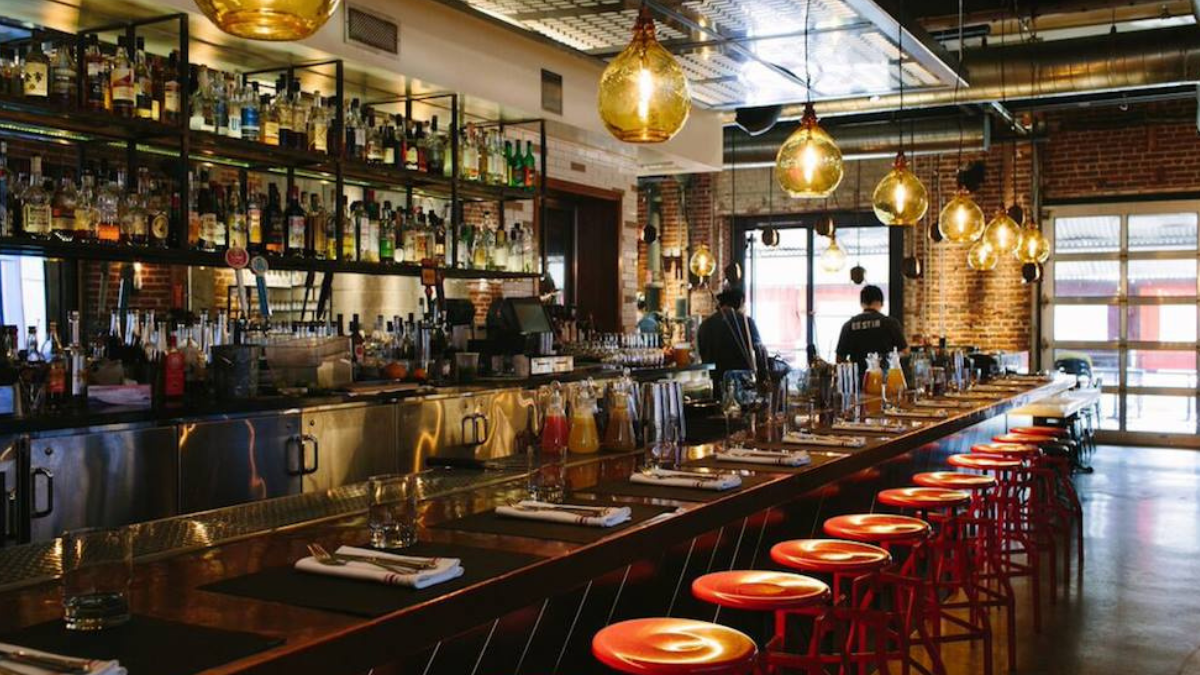 This industrial-chic Italian restaurant is known for seasonal, creative dishes. Everything is house-made, from the charcuterie to the pasta to the pizza. We adore the Squid Ink Chitarra with poached lobster, citrus, Calabrian chili, and Thai basil—but in an ideal world, you'll come with a group and split several different orders to get the best experience.
Where: 2121 E 7th Pl
For more information on Bestia.
Wurstküche
This spacious German Beer Hall has a fine dining LA twist. Wurstküche serves exotic grilled sausages, like rabbit and snake, and delicious German classics on freshly baked rolls with gourmet mustards. Their long wooden tables and outdoor patios at both LA locations make it easy to bring your entire office over at the last minute, and the extensive imported beer list has a drink for even the pickiest among you.
Where:
DTLA: 800 E. 3rd St
Venice: 625 Lincoln Blvd
For more information on Wurstküch.
DeSano Pizzeria
What could be better than an authentic Neapolitan pizzeria that also serves dessert pizza and cannolis? One with plenty of seating options thanks to their spacious picnic tables.
Where: 4959 Santa Monica Blvd
For more information on DeSano Pizza Bakery.
Tam O'Shanter
A perfect spot to bring the family for a cozy meal, Tam O'Shanter is LA's oldest restaurant operated by the same family in the same location. Enjoy the warm cheer of a Scottish pub in a large Tudor-style building or outdoor patio space with plaid-clad waiters and delicious prime rib.
Where: 2980 Los Feliz Blvd
For more information on Tam O'Shanter.
Gracias Madre
We wouldn't leave out our vegetarian and vegan Los Angelenos—or miss a chance to rave about Gracias Madre. Here you can enjoy the most delicious traditional Mexican cuisine made entirely of plant-based and local ingredients, then wash down your cruelty-free meals with independently produced and small-batch Agave.
Where: 8905 Melrose Ave
For more information on Gracias Madre.
M Grill
Gather around the fire at M Grill, an authentic churrascaria (Portuguese for steakhouse). The delicious Brazilian spot offers all-you-can-eat grilled meats and salad bar access for a fixed $70 per person, and can easily seat large groups of 12 or more with notice.
Where: 3832 Wilshire Blvd
For more information on M Grill.
Papa Cristo's
Papa Cristo's is a Greek restaurant, market, catering service, and bakery serving LA since 1948. The open market-style dining room and outdoor garden patio will easily seat you and an impromptu group. If your party is greater than six people, Papa Cristo's will also take your information to reserve a table. Plus, check their website for updated Greek meal offerings like their Whole Lamb or Pig Parties for 15 people.
Where: 5112 Hollywood Blvd Los
For more information on Papa Cristo's.
Carousel Restaurant
Built on original family recipes and fresh, simple ingredients: Carousel is an always buzzing Middle Eastern restaurant serving traditional Lebanese cuisine. The vibe is social and loud, so you and a large rowdy crew will fit right in—and the authentic kebabs, meza plates, yogurt and Tabbouleh sides, Arabic coffee, and coffee cake can happily feed a crowd.
Where:
Glendale: 304 N Brand Blvd,
Hollywood: 5112 Hollywood Blvd. #107
For more information on Carousel Restaurant.
Same Same
Same Same blends curated wines and (intensely spicy) homestyle Thai cooking in Silver Lake. Come with friends to split steamy noodle plates and dim sum, take selfies under the neon "But Different" sign, and toast with either Thai iced tea or the perfect riesling. No reservation necessary.
Where: 2835 W. Sunset Blvd
For more information on Same Same.
Jon & Vinny's
Jon & Vinny's created a red sauce staple in the heart of LA. The latest Fairfax location has the same high-quality all-day pasta, open white oak benches, and skylights throughout the dining room we love. But with more seats (about 85 in total), it's a comfortable group choice. Don't forget to peruse their neon wine shop for an after-dinner souvenir.
Where:
Fairfax: 412 North Fairfax Avenue
Brentwood: 11938 San Vicente Blvd
Slauson: 4400 W Slauson Ave
For more information on Jon & Vinnys.
Mainro Los Angeles
If you've ever debated between going to a nightclub or for an elegant dinner, you can have both at the stunning restaurant and neon supper club, Mainro. The menu is a blend of Japanese, French, and Vietnamese cuisines, and the venue transitions to a dancing club to close out the evening. The massive space can accommodate online reservations for up to 10 people, and you can text, call, or email for more.
Where: 6350 Hollywood Blvd
For more information on Mainro.
Elephante
Ok, let's get to the good stuff: ocean views. Head to posh, Mediterranean Elephante to lounge in their beach house-esq dining room and enjoy epic sunsets with your coastal Italian cuisine. For groups of 8 to 12, there are prix fixe menu options served family style for $60-$100 per person, making it a fun celebratory event option.
Where: 1332 2nd Street, Rooftop
For more information on Elephante.
Bacari
For a menu of small Mediterranean shareable plates, you can't miss the Bacari iterations. There are five gorgeous Venetian-inspired indoor and outdoor venues with garden patios and string lights. You can reserve up to 20 seats online or call or email for more. They also offer a robust private party option list for any size group or event.
Where:
GDL: 757 American Way, Glendale
PDR: 6805 Vista Del Mar Lane
W3RD: 8030 3/4 W. 3rd St.
W Adams: 2308 South Union Ave
Silverlake: 3626 Sunset Blvd.
For more information on Bacari.

The Little Door LA
With delicious food, an extensive drinks menu, and a fairytale patio, what's not to love about The Little Door? It's the perfect place for special get-togethers and memorable evenings.
Where: 8164 W. 3rd Street
For more information on The Little Door LA.
Margot LA (Culver City)
The dream is realized at Margot LA, with coastal cuisine, regional wines, and craft cocktails served on a stunning rooftop and lush atrium offering 360-degree views of the city. Online reservations are available for groups of up to 10.
Where: 8820 Washington Blvd., suite 301
For more information on Margot LA.
Rossoblu
Rossoblu celebrates the head chef's childhood summers in Bologna, Italy. Here, guests can dine on fresh, handmade pasta, housemade salumi, and wood-grilled fish like they're in a rustic Italian seaside village. It's also spacious enough to bring the whole crew, with a vaulted dining room and open kitchen, plus an outdoor plaza and wine cellar for private parties.
Where: 1124 San Julian St
For more information on Rossoblu.
DAMA
Embrace LA's tropical paradise/south-of-the-border vibe at the Latin restaurant DAMA. Food Network Star Executive Chef Lofaso's menu is full of shareable brightly-flavored dishes inspired by her travels to Spain, Latin America, and the Caribbean. The expansive 5,000 sq. ft. venue features a greenery-filled indoor lounge, three private terraces, and a large outdoor patio that can seat up to 190 guests.
Where: 612 E 11th St
For more information on DAMA.
LIKE WHAT YOU'VE READ?
Never miss out on a new experience!
Create a Bucket Listers account to access exclusive offers and the latest news in your city