attractions & tours · outdoor activities ·
Published September 1, 2023
The Best Places to See Fall Colors in Chicago
Pull on your sweaters and grab a hot coffee—we're going leaf hunting! 🍂🍁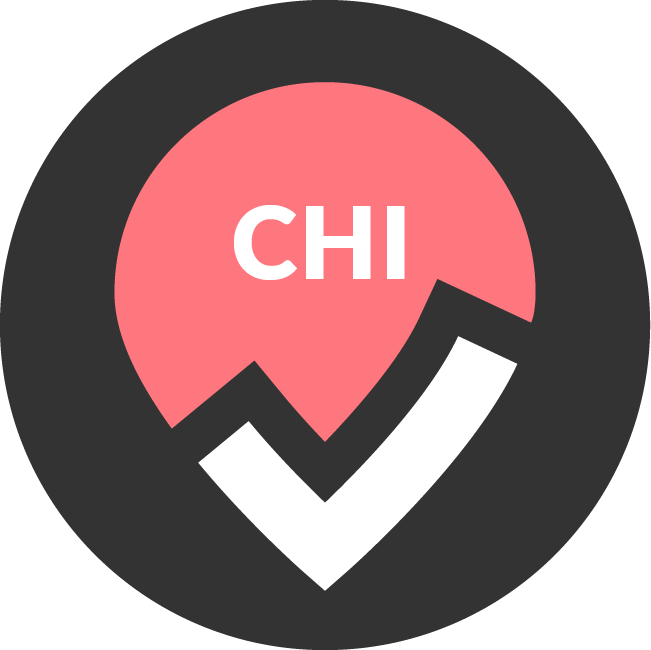 by Chicago Bucket List
There's no time like fall in Chicago. The air is crisp, and vibrant red, gold, and orange leaves fill the trees, giving the entire city a warm glow. The winter cold is coming, but it's not quite here just yet, so make the most of sunny autumn days by getting out and exploring.
Pack a picnic basket, get your camera ready to snap some stunning photos, and don't forget your flannel! Read on for our list of the ultimate places to see the best fall foliage in and around Chicago, then check out our Ultimate Chicago Fall Bucket list for a roundup of fun experiences and events to make the most of the fall season. Happy leaf-peeping! 🍂

10 Great Places to See Autumn Leaves in Chicago
Horseshoe Mound Preserve
If you're up for a day trip and want to get out of the city and into the countryside, point your GPS towards Horseshoe Mound Preserve, located just about 3 hours from Chicago. This viewpoint has stunning 360-degree views of the surrounding area, perfect for enjoying all the beautiful colors of fall. Afterward, you can stop in the town of Galena to check out a local cafe or winery!
Where: 1679 N. Blackjack Rd., Galena, IL
More information.
The Morton Arboretum
If you're looking for the ultimate fall foliage destination, look no further than The Morton Arboretum. This living museum is home to over 4,000 types of trees, and you'll also encounter larger-than-life sculptures as you meander the grounds.
They do fall right here, hosting ongoing autumnal events as part of their Fall Color Festival. Events include a Scarecrow Trail, the Cider & Ale Festival, and a Glass Pumpkin Patch, taking place throughout the fall months.
Where: 4100 Illinois Route 53, Lisle, IL
More information.
Garfield Park Conservatory
The Garfield Park Conservatory is located on the north end of Garfield Park and is home to over 10 acres of outdoor gardens, plus several enclosed glasshouses featuring different habitats. Fall foliage enthusiasts won't want to miss the Conservatory's Tree ID walks, hosted in both English and Spanish.
Where: 300 N. Central Park Ave., Chicago IL
More information.
Illinois Prairie Path
The Illinois Prairie Path is the country's first rail-to-trail path, and at nearly 61 miles long, you can pedal to your heart's content while you enjoy the natural beauty surrounding the pathways.
Where: Illinois Prairie Path–Maywood Trailhead, Geneva Rd, West Chicago, IL
More information.
LaBagh Woods at Jefferson Park
The LaBagh Woods area of Jefferson Park is known as one of Chicago's wildest places, and with over 80 acres of parkland to explore, it's a great place to take in the fall foliage. The woods are also known for their large variety of bird species, so birding enthusiasts will love the opportunities to spot birds amongst the changing trees.
Where: N. Cicero Ave, North of W. Foster Ave, Chicago, IL
More information.
Promontory Point at Burnham Park
Promontory Point is perched at the end of Burnham Park, extending into the waters of Lake Michigan. In the fall, the peninsula is filled with trees in stunning shades of red, gold, and orange. With the Chicago skyline in the distance and waves lapping the shore, it's a scenic place to spend an afternoon.
Where: 5491 S. Jean-Baptiste Pointe DuSable Lake Shore Drive, Chicago, IL
More information.
Kayak & Riverwalk Happy Hour
See the fall foliage from a different perspective with a paddle down the Chicago River. You'll take in views of the city skyline as you kayak down the tree-lined river. The tour finishes with a complimentary happy hour, so you can enjoy the crisp fall air while hanging on the riverbank.
Where: 435 E Riverwalk South, Chicago, IL
More information.
Chicago Botanic Garden
The Chicago Botanic Garden comprises 27 gardens stretching over 385 acres, so there's plenty to explore. Head to the park to enjoy the golden yellow hues of the ginkgos, bright oranges and reds of maple trees, and stunning sumacs found in shades of red and purple, amongst other wonders. The garden has even laid out a designated fall color tree walk route for optimal leaf-peeping opportunities.
Where: 1000 Lake Cook Road, Glencoe, IL
More information.
Millennium Park
There's nothing quite like seeing the vibrant fall foliage reflected in the Bean, with the Chicago Skyline as a backdrop. Millennium Park extends for 20-plus acres in the heart of the city and is home to species including elms, hawthorns, and maples that light up in fall colors.
Where: 201 E. Randolph St., Chicago IL
More information.
Garden of the Phoenix at Jackson Park
Jackson Park was the site of the 1890 World's Fair in Chicago, and its Wooded Island area was created to serve as a natural oasis during the bustle of the fair. The island is also home to the Japanese Garden of the Phoenix, and fall is a wonderful time to stroll the pathways of this tranquil garden.
Where: 6401 S. Stony Island Ave, Chicago IL
More information.
EXPLORE MORE:
The Best Farms, Pumpkin Patches, and Fall Festivals in Chicago
Chicago's Ultimate 2023 Fall Bucket List
LIKE WHAT YOU'VE READ?
Never miss out on a new experience!
Create a Bucket Listers account to access exclusive offers and the latest news in your city