Published Invalid Date
How to Celebrate Hispanic Heritage Month in LA
Hispanic Heritage month runs from Sept 15th–October 15th. Here's how to celebrate and support Latinx communities in LA.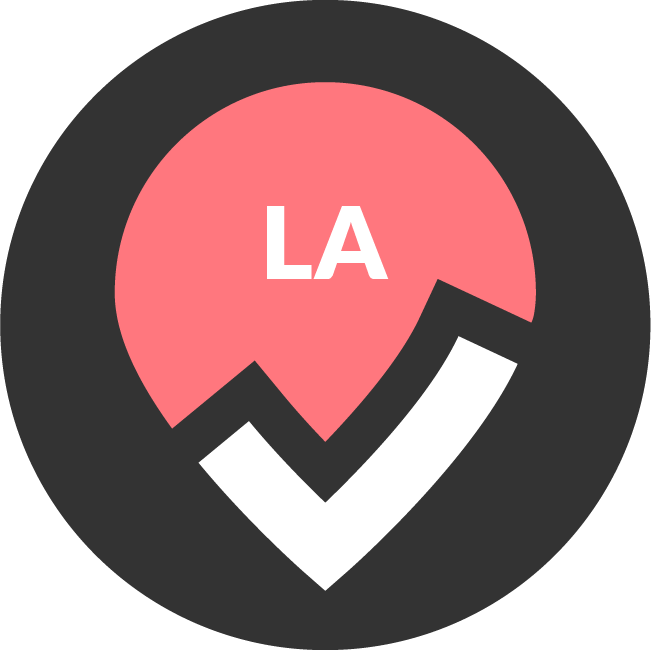 by Los Angeles Bucket List
Los Angeles is made up of nearly five million Hispanic identifying people—that's 9% of the entire nation's Hispanic population. And lucky for us Angelenos, Spanish and Latin influences have been woven into the city's food, culture, art, and music DNA.
From a bounty of eateries to the nation's only museum dedicated to modern and contemporary Latin American and Latino Art, there's a world of culture to explore. We've rounded some spots around town to celebrate and support Hispanic Heritage this month and all year long.
Events & Celebrations
Baja Splash Culture Fest | September 24th & 25th
Hosted at the Aquarium of the Pacific for its 21st year, a medley of traditional dance, live music, animal appearances, and educational programming in both English and Spanish will celebrate the cultures of Mexico, Central, and South America.
Where: 100 Aquarium Way, Long Beach
For tickets to Baja Splash Culture Fest.
Fiesta Latina en Irvine | September 24th
At Great Park, learn about the contributions of Latin America and Indigenous communities and those with Mexican, Caribbean, Central, and South American roots all through live music, delicious traditional Latino food, and art.
Where: 8000 Great Park Blvd.
For tickets to Fiesta Latina en Irvine.
Visit the Museum of Latin American Art
Long Beach holds the only museum in the US dedicated to modern and contemporary Latin American art. Tickets are $15 for adults and the museum is open 11 AM–5 PM, Wednesday through Sunday. Peruse the fantastic works of modern Latinx artists, including the sculptural, 3D, and illusionary works in their new exhibit: "Abstract Art Beyond the Frame."
Where: 628 Alamitos Avenue, Long Beach
For more information on the MOLAA.
See the InFocus: Latinx and Hispanic Cinema Festival | September 24th
Hosted by the Academy Museum of Motion Pictures, NewFilmmakers LA is showing three short films featuring emerging Latinx talent. Entry is $30 from 3-10:15 PM on September 24th.
Where:
The Academy of Motion Pictures Arts & Sciences, Linwood Dunn Theater: 1313 Vine Street
For tickets to InFocus: Latinx & Hispanic Cinema Shorts.
Mexico vs. Peru Soccer | September 24th
The Mexican Men's national team is headed to Pasadena's legendary Rose Bowl to take on the national team of Peru Saturday, September 24th! Join the fanfare of the world's most loved sport at this leg of their MexTour Sendoff Series.
Where: Rose Bowl Stadium, Pasadena
For more tickets to Mexico vs. Peru Soccer.
Learn the art of Talavera Tiles | September 28th
Put on by the Gardena Mayme Dear Library, learn about the Talavera tile—a traditional Mexican ceramic art form—and make your own tile-inspired design on cardstock with colored markers.
Where: 33792 Crown Valley Rd.
For more information on Talavera Tile Making.
Make Music with Recycled Plastic | September 28th
Recycle plastic containers into colorful percussion instruments in this event, making maracas, guiros, drums and more.
Where: 10205 Compton Ave (Outdoor courtyard).
For more information on Let's Make Music.
Hola Mexico Outdoor Film Screening | September 17-25
The largest Mexican film festival outside of Mexico! See the best contemporary films, directors and actors in this week-long event. Hola Mexico gathers over 10,000 cinephiles to see 21+ films, many of them making their premieres with red carpet galas attended by the biggest actors and directors in Mexican cinema. Ticket prices range from $44-220 for different levels of access.
Where: LA Plaza de Cultura y Artes, 501 N. Main St
For more information on Hola Mexico Outdoor Film Screening.
City of Inglewood's Annual Hispanic Heritage Festival | Oct 2nd
An annual celebration of the rich culture of Hispanic and Latino Americans, featuring live entertainment, a classic car show, and carnival-style games, as well as uber-important health screenings, information booths, and an authentic food court.
Where: Inglewood City Hall, North Lawn
For more information on the Hispanic Heritage Festival.
Wine Tasting Fiesta! with the Latinas Wine Club | Oct 8th
A celebratory wine tasting that dives into a range of Spanish and Latin American wines, served with tapas in a friendly community-style event. The $50 ticket includes appetizers, wine, and a workshop.
Where: Tarzana, CA (Full address revealed with ticket purchase.
For tickets to the Wine Tasting Fiesta.
Olvera Street Muertos Artwalk
This family-friendly event brings together over 30 merchants, artists, and creators from the greater Los Angeles area. Catch live performances, get your face painted, and shop for one-of-a-kind jewelry, apparel, art, and more.
P.S. Come back for the Dia de los Muertos Festival running from October 25th–November 2nd!
Where: 845 N Alameda Street Los Angeles
For more information on Olvera Street Muertos Artwalk.
Shop the Big Brown and Beautiful Backyard Bash | October 8th
In celebration of Latino Heritage Month, Guerrilla Tacos is throwing a market party on Saturday, October 8th, 11—4 PM. The bash will be filled with Hispanic artisans selling jewelry, leather goods, and other hand-made goods. Plus, margaritas, mimosas, micheladas, elotes and so much more delicious latinx eats to sink your teeth into—all with free entry.
Where: 2000 E 7th St.
For more information on the Big Brown and Beautiful Bash.
Hispanic-Owned Restaurants & Bars
Ronnie's Kitchen + Cocktails
Ronnie Muñez rose to quarantine success with his fried chicken pop-up and now has a fan-favorite Hollywood brick-and-mortar. Come for the comfort food of your dreams: honey buffalo fried chicken sandwiches, banana cream pie, and deep-fried onions cut like flowers.
Where: 5936 Sunset Blvd.
For more information Ronnie's Kitchen + Cocktails.
Gusto Bread
A pandería in Long Beach specializing in indigenous ingredients, pan and pan dulce made fresh.
Where: 2710 E 4th Street
For more information on Gusto Bread.
Moo's Craft Barbeque
Andrew and Michelle Muñoz of the pop-up sensation Moo's Craft Barbecue melds Texas-style BBQ with Mexican-American flavors for juicy burgers and brews.
Where: 2118 N Broadway
For more information on Moo's Craft Barbeque.
Guelaguetza Restaurant
An Oaxacan restaurant filled with family restaurants and mole sauce delights.
Where: 3014 W Olympic Blvd
For more information on Guelaguetza.
La Monarca Bakery & Cafe
Mexican Hot Chocolate, cakes, cookies, conchas, and more are served at this Mexican bakery and cafe in multiple locations across LA.
Where: 6091 Sunset Blvd Hollywood, and others.
For more information on La Monarca Bakery & Cafe.
La Pupusa Urban Eatery
A cozy Salvadoran spot serving street fair, with fresh heart-shaped pupusas, made with your choice of steak, chicken or el pastor toppings.
Where: 1051 W Washington Blvd.
For more information on La Pupusa Urban Eatery.
Wine Stop DTLA
Owned by Alvaro Cardenas, this wine shop focuses on exclusive-to-LA, organic, natural and sustainably produced wines that reflect the traditions of the places these wines come from.
Where: 1025 S Santa Fe Ave
For more information on Wine Stop DTLA.
Balam Mexican Kitchen
An airy breakfast, brunch, and lunch spot serving elevated bowls and wraps on their string lit patio.
Where: 11700 Long Beach Blvd
For more information on Balam.
Novacane Sports Bar & Grill
Numb your pain at this simultaneous sports-and-arts vibe bar, with housemade cocktails, micheladas and craft beer.
Where: 5812 S Santa Fe Ave
For more information on Novacane Sports Bar & Grill.
Chicharroland
A family-style restaurant serving pork-filled dishes, gorditas, carnitas, and caldos in South Park.
Where: 4714 S Main St
For more information on Chicharroland.
La Garrafa MX
Family-owned and operated Mexican ice cream spot, "garrafa style"—a water-based technique that uses natural fruits and other fresh ingredients for flavoring.
Where: 2208 W Whittier Blvd
For more information on La Garrafa MX.
Dona Bibi
Cozy homestyle Honduran dishes, with menu items like huge baleadas, tasty fried chicken, and fresh tortillas, all served in Downtown LA for 25 years.
Where: 2400 W 7th Street #101
For more information on Dona Bibi.
Azules Coffee Co
A counter-serve of deeply creative Hispanic-inspired coffee, ice cream, and cake—including Frida Khalo-inspired conchas this month too!
Where: 732 N Anaheim Blvd
For more information on Azules Coffee Co.
Hispanic-Owned Stores and Businesses
Latinx With Plants
Founded by Andi Xoch, the colorful store is filled with hand-painted images of plants, walls of plants to purchase, and a focus on community healing.
Where: 2208 E Cesar E Chavez Ave
For more information on Latinx With Plants.
EnCactusar
Cactus, succulents, and more are for sale on Etsy and by appointment only.
Where: Online
For more information on EnCactusar.
Party Art Community
Get your party supplies, stationery, and gift supplies from this proudly Latinx-owned business.
Where: 5689 York Blvd
For more information on the Party Art Community.
Lil' Libros
A children's bilingual bookstore founded by two mothers, Lil' Libros celebrates Latin American culture and important figures in its history through colorful illustrations and stories meant to inspire parents to read to their children in two languages.
Where: Online
For more information on Lil' Libros.
Loquita Bath
A self-care, cruelty-free bath and body soap brand for Latin and 90s lovers. Plus, the creators of the original Concha bath bomb.
Where: Online
For more information on Loquita Bath.
Espacio 1839
A combo store for books and clothes representing the cultures in Boyle Heights, as well as a community radio.
Where: 1839 1st St
For more information on Espacio 1839.
Sanford's Vintage
A Long Beach antique market focused on mid-century furniture, records, and retro goods.
Where: 4950 Deland Ave
For more information on Sanford's Vintage.
Candelas Guitars
A guitar store and maker, specializing in classical, flamenco, mariachi, and bajo sexto models.
Where: 2724 E Cesar E Chavez Ave.
For more information on Candelas Guitars.
Luna Magic Beauty
Shop pigment-rich palettes, faux mink lashes, and other high-quality cosmetics at this LA and Latinx-founded shop, with Latinx culture packaging to boot.
Where: Find products near you.
For more information on Luna Magic Beauty.
LIKE WHAT YOU'VE READ?
Never miss out on a new experience!
Create a Bucket Listers account to access exclusive offers and the latest news in your city