food & drink · arts & culture · attractions & tours ·
Published September 15, 2023
How to Celebrate Hispanic Heritage Month in Chicago
Hispanic Heritage month runs from Sept 15th–October 15th. Here's how to celebrate and support Latinx communities in Chicago.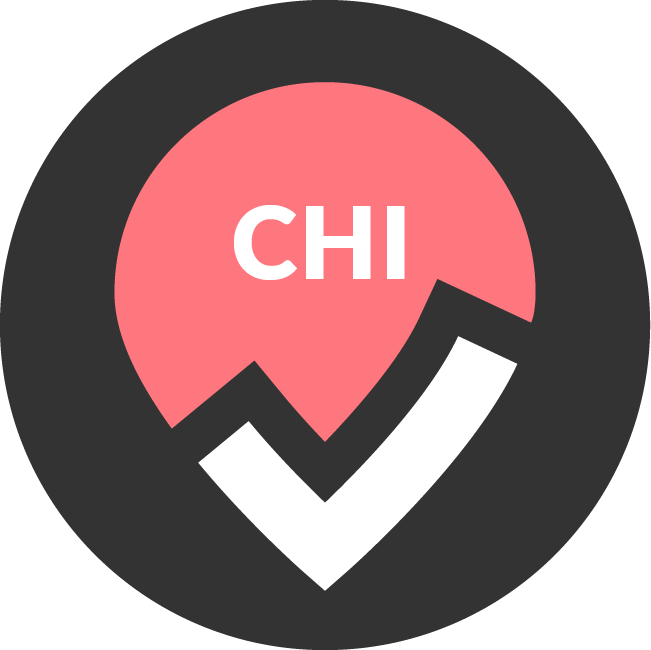 by Chicago Bucket List
Hispanic Heritage Month is here, and Chicago has lots of options when it comes to celebrating and supporting the Hispanic and Latinx communities. The month long observance was originally only a week long, and began in 1968 to shine a spotlight on the cultures, histories, and contributions of Americans who migrated from Spain, Central and South America, and the Caribbean.
Now a 30-day observance, Hispanic Heritage Month kicks off on September 15—Independence Day for several Latin American countries—and runs through October 15. We've rounded up some of the ways you can celebrate and recognize the contributions of Latinx individuals to the history of Chicago, from art exhibits and concerts to shopping small Hispanic-owned businesses, and more.

30+ Hispanic Heritage Month Events and Activities in Chicago
Events and Celebrations
Ballet Folklorico de Chicago at the Field Museum
Ballet Folklorico de Chicago is one of the largest Mexican folkloric organizations in the Midwest. See a performance in honor of Hispanic Heritage at the Field Museum on October 14. Tickets are included in the price of admission.
When: October 14
Where: The Field Museum: 1400 S Lakeshore Drive
More information
Latino Theater Festival
The Chicago Latino Theater Alliance (CLATA) is a non-profit organization that helps drive the local Latino theater community to a more prominent level. From September 28 through November 4, they will be hosting Destinos, the citywide festival that showcases Latino theater companies from across the city and gives locals and tourists the opportunity to experience a rich array of Latino-centric shows.
When: September 28–November 4
Where: Various locations, see website for details.
More information
Runway Latinx
Experience three days of fashion by creative local and international designers right here in Chicago. Runway Latinx gives all those in the fashion an opportunity to express their creativity and expand their market.
When: October 13–15
Where: CineCity Studios: 2429 W 14th St.
More information
Hispanic Heritage Night with the White Sox
Celebrate Hispanic Heritage at the White Sox vs. Padres game on Friday, September 30. Enjoy fun music, events, and festivities throughout the night and stay for the post-game fireworks show!
When: September 30 at 6:10pm
Where: Guaranteed Rate Field: 333 W. 35th Street
More information
Art and Culture
National Museum of Mexican Art
This museum in Pilsen has a permanent collection of Mexican art, visual and performing arts, and high quality arts education programs. Visit year-round for exhibits honoring and acknowledging the contributions of Mexican artists.
Where: 1852 W. 19th Street
More information
National Museum of Puerto Rican Arts and Culture
Learn about the art and artists of Puerto Rico at Humboldt Park's National Museum of Puerto Rican Arts and Culture. From permanent visual art exhibits to special events and programs like salsa dancing, there's something new to learn and experience here.
Where: 3015 W Division St.
More information
International Latino Cultural Center of Chicago
Check out the Latino Cultural Center of Chicago, the multidisciplinary arts organization dedicated to developing, promoting and increasing awareness of Latino cultures. Every month you can find a wide variety of art and programs from film screenings to dance performances to comedy shows and more.
Where: 31 W Ohio St
More information
Pilsen Arts and Community House
This nonprofit organization offers space and resources for community artists through exhibitions, mentorship, and educational opportunities. Swing by to tour the gallery or participate in one of their many workshops like Sunday Art Sessions or Mindfulness Through Collage.
Where: 1637 W 18th St
More information
UIC Latino Cultural Center
Located at the University of Illinois Chicago, the UIC Latino Cultural Center provides a variety of public offerings to anyone who wishes to expand their knowledge about the cultural heritage of Latinx communities and advocate for social and environmental justice.
Where: 803 S Morgan St
More information
Ensemble Español
Ensemble Español Spanish Dance Theater has a mission to preserve, promote, and present the Flamenco, Folkloric, Classical, Escuela Bolera and Contemporary Dance and Music traditions of Spain. Catch a performance by this in-residence dance company at Northeastern Illinois University any time of the year.
Where: 5500 N. St. Louis Ave
More information
Hispanic-Owned Stores and Businesses
Colores Mexicanos
This colorful Mexican gift shop displays handmade items from over 50 artisan families. From jewelry and pins, to mugs and housewares, Colores Mexicanos has it all.
Where: 605 N. Michigan Ave.
More information
Fit Results
Get in a good sweat at Fit Results, founded by lead trainer, Luis Centeno.
Where:
South Loop: 731 Plymouth St.
Logan Square: 3430 W Diversey Ave.
More information
Jugrnaut
For something unique and eye-catching, check out Jugrnaut. This homegrown streetwear apparel boutique in South Loop is for "anybody with an interest in any type of culture."
Where: 427 S Dearborn St
More information
Plant Shop Chicago
Plant Shop Chicago is for green thumbs and new plant parents alike. Choose from a variety of greenery, and get information and help on how to best care for your plants.
Where: 4601 N Elston Ave
More information
Hispanic-Owned Bars and Restaurants
90 Miles Cuban Cafe
90 Miles Cuban Cafe is named for the owners' journey on a shrimp boat from Cuba to the U.S. One of Chicago's best BYOB restaurants, this spot offers slow-cooked pork, stuffed potatoes, plantain chips, and more.
Where:
Logan Square: 2540 W Armitage Ave
Roscoe Village: 3101 N Clybourn St
River West (Downtown): 850 W Superior St
More information
Amaru
Pan-Latin cuisine that features dishes inspired by the jungles of Mexico, the wine country of Argentina, and everything in between.
Where: 1904 W North Ave
More information
Borinken Cakes
A Puerto Rican bakery known for melt-in-your-mouth cupcakes, soaked in Caribbean flavors like guava, pina colada, and dulce de leche.
Where: 3313 W Fullerton Ave
More information
Dulce De Leche Cafe
A breakfast, brunch, and lunch spot featuring Latin-America fusion cuisine from breakfast sandwiches to sweet crepes.
Where: 3441 W Lawrence Ave
More information
La Josie
This upscale-casual restaurant includes three agave bars (one on the rooftop) and has a mission to uplift and support the community.
Where: 740 West Randolph Street
More information
Las Tablas Colombian Steakhouse
Named for the wooden tables and handmade chairs imported from Colombia, this restaurant offers Colombian-style Empanadas, Arepas, Churrasco, and the Bandeja Paisa (Colombia's national dish) in a rustic and familial environment.
Where:
Lakeview: 2942 North Lincoln Avenue
Portage Park: 4920 West Irving Road
More information
Pizzy y Pan Pa'Ya
This Colombian bakery and pizzeria serves South American favorites like empanadas and arepas as well as an assortment of bread, Chicago-style deep dish pizza, and more.
Where: 3125 w Montrose Ave
More information
Rica Arepa
Authentic Venezuelan fare with an outdoor patio, and plenty of gluten-free and vegan options.
Where: 4253 W Armitage Ave.
More information
Diver
For a tropical getaway in River North, head to Diver for happy hour and dishes inspired by seaside towns south of the border.
Where: 601 N. Wells Street
More information
Atmos Coffee
A cozy coffee shop with specialty lattes, cold brew, tea, and more.
Where: 2415 W North Ave
More information
Taqueria El Mezquite
This community favorite brings a street food and an open-air market ambiance to its restaurant. Stop by for traditional tacos with an unparalleled variety of fresh fillings.
Where: 1756 W 18th Street
More information
Yvolina's Tamales
This Pilsen spot makes fresh tamales using non-traditional methods and fillings like quinoa and lentils (meat options are like chicken and pork are also available).
Where: 814 W 14th St.
More information
Casa Humilde Cerveceria
Mexican-American brothers founded this craft beer Brewery where you can find beers showcasing Latin ingredients from the pair's roots.
Where: 417 N Ashland Ave
More information
Bien MeSabe
Traditional Venezuelan food with two locations in the city. Pro tip: dine in on Wednesdays between 4 and 10 pm and get discounted arepas!
Where:
BienMeSabe Arepa Bar: 29 E Adams St
BienMeSabe Cafe & Restaurant: 1637 W Montrose Ave
More information
Irazu
A friendly BYOB restaurant serving authentic Costa Rican dishes. Try their Cosada, the national dish of Puerto Rico served with Gallo Pinto, sweet plantains, cabbage salad, and an over-easy egg.
Where: 1865 N Milwaukee Ave
More information
Mi Tocaya Antojeria
Enjoy small, shareable plates at this vibrant spot that honors the traditions of Mexican culture.
Where: 2800 W Logan Blvd.
More information
Tanta Chicago
Find authentic cebiche, empanadas, and nigiri at this Peruvian spot that offers bottomless mimosa brunch every weekend, and a rooftop dining area.
Where: 118 W Grand Ave.
More information
Tzuco
Headed by the first Mexican chef to win a Michelin star, this restaurant in the Gold Coast of Chicago aims to represent the best of Mexico, infused with French haute cuisine.
Where: 720 N State St.
More information
EXPLORE MORE:
What's Happening in Chicago This Month
Chicago's Ultimate 2023 Fall Bucket List
12 Cool Museums to Visit in Chicago
LIKE WHAT YOU'VE READ?
Never miss out on a new experience!
Create a Bucket Listers account to access exclusive offers and the latest news in your city