attractions & tours · outdoor activities ·
Published September 1, 2023
Everything to Know About NYC's Halloween Dog Parade
The nation's biggest Halloween parade returns to New York this fall! 🎃🐕👻
by New York Bucket List
Halloween in New York City is a spectacle like no other, with its iconic parades and extravagant costumes. But amidst the ghouls and goblins, there's an event that stands out for its sheer adorableness—the New York City Halloween Dog Parade. The nation's largest canine costume contest will return to Tompkins Square Park for its 33rd year this fall!
In previous years, about 350 registered "dog-testants" have stretched out at the starting line in getups like Dog Bezos and his rocket ship, the Dog-bamas, and even (aptly) a lantern fly. If you're a dog lover or simply looking for some heartwarming Halloween fun, here's everything you need to know about this furry extravaganza.

Your Guide to the 2023 Halloween Dog Parade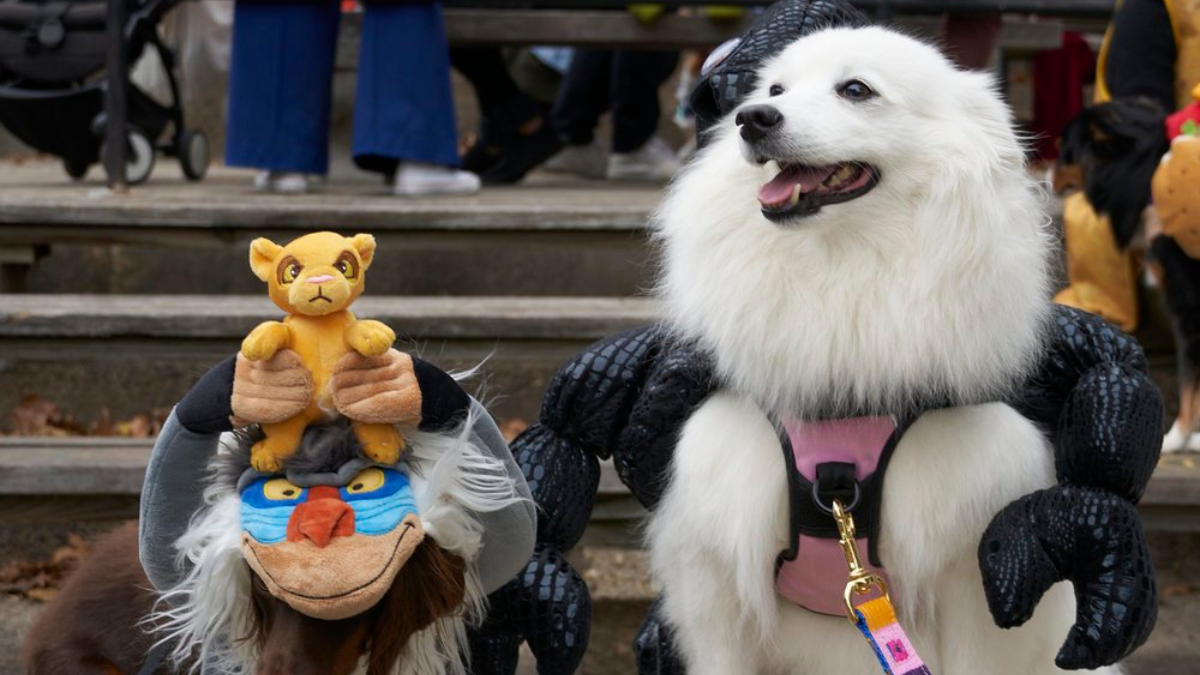 What is the Halloween Dog Parade?
The NYC Halloween Dog Parade is not a recent phenomenon; it has been charming the city since the late 1980s. What started as a small gathering of dog owners and their costumed companions in Tompkins Square Park has grown into a beloved tradition that attracts thousands of participants and spectators each year.
When and Where is the 2023 Halloween Dog Parade?
This year's costume parade takes place on Saturday, October 21 at Tompkins Square Park in the East VIllage. Registration begins at 12pm and the parade kicks off at 1pm.
How Can I Participate in the Halloween Dog Parade?
Participation is open to all dog owners, and it's as easy as pie (or should we say, pumpkin pie). Just dress up your furry friend in their spookiest, silliest, or most creative Halloween costume and bring them to the designated starting point at the park by 12pm for registartion. To avoid long lines, consider pre-registering your pup ahead of time!
How to Attend the Halloween Dog Parade
The parade is free and open to the public! Even if you don't have a pup to dress up, the NYC Halloween Dog Parade is a fantastic event to attend as a spectator. We suggest bringing warm layers, snacks for you and your dog, and a fully charged phone to take lots of photos throughout the event!
For more information, visit Tompkins Square Park Halloween Dog Parade website!
EXPLORE MORE:
NYC's Ultimate 2023 Fall Bucket List
What to Know About the Village Halloween Parade
What to Know About the Annual Halloween Pumpkin Flotilla
LIKE WHAT YOU'VE READ?
Never miss out on a new experience!
Create a Bucket Listers account to access exclusive offers and the latest news in your city