The Best Places to Catch a Show in Chicago
From ballet to comedy, and Shakespeare to indie bands, here are the best places in Chi-Town to catch a show. 🎭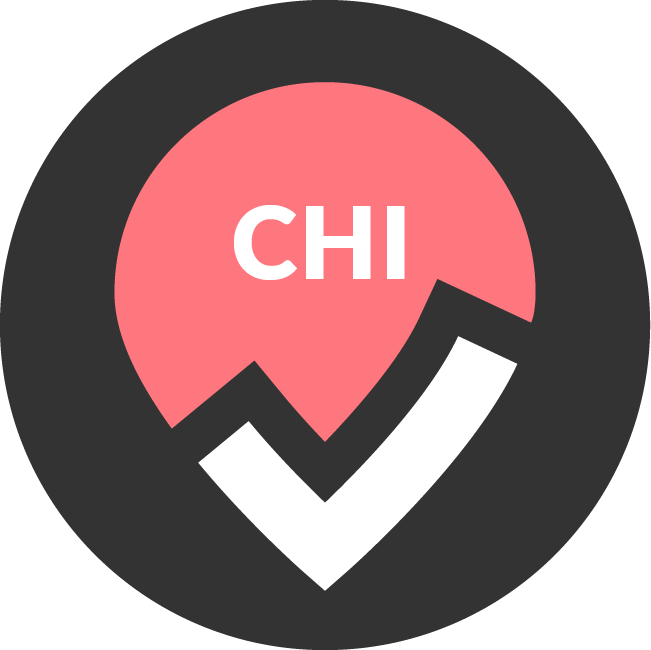 by Chicago Bucket List
Chicago is known for its thriving cultural scene, and there's no shortage of places to catch live entertainment. Whether you're looking for a world-class ballet performance or a rockin' blues club, you'll find it here. So go ahead and put on your dancing shoes or don your best date night outfit—it's time to enjoy all the music, laughs, and more this great city has to offer!
Listen to the blues at Kingston Mines
There ain't nothing like the blues, and if blues is what you're in the mood for, there's no better place in the city to catch a show than Kingston Mines. It's the oldest continuously operating blues club in the city and has hosted legendary acts on its two stages over the years. Their motto is "if you're not having fun, you're not at Kingston Mines," so order up some delicious St. Louis-style ribs or a catfish platter and a frosty drink to enjoy while you jam out.
Where: 2548 N Halsted St, Chicago, IL
For more information on Kingston Mines.
Laugh Out Loud at Zanies
Zanies is another Chicago comedy staple and has been hosting some of the best comedic talent in the country for decades. Open daily, this 21+ comedy club is the only spot in the country to feature national headliners seven days a week. It's always a good time at Zanies.

Where: ​​1548 N Wells St, Chicago, IL
For more information on Zanies.
All that jazz at The Chicago Theatre
There's only one word to describe the Chicago Theatre: ICONIC. This theater was built in 1921 and has played host to countless concerts, live performances, film screenings, comedy shows, speakers, and more throughout its storied history. With the grandeur of the theater's stunning gold-painted ceilings and plush red seats—not to mention the classic marquee that lights up State Street – you'll feel like you've stepped right back into the Roaring '20s on a night out here.
Where: 175 N State St, Chicago, IL
For more information on The Chicago Theatre.
Enjoy a show al fresco at the Jay Pritzker Pavilion at Millennium Park
The Jay Pritzker Pavilion is a sprawling outdoor amphitheater located in the heart of Millennium Park, featuring an exquisite architectural design by Frank Gehry. The Pavilion is home to a diverse assortment of performances throughout the year, including film festivals, concerts, Broadway shows, lectures, and orchestra performances, so it's always worth stopping by the park to see what's on, and taking in a show al fresco.
Where: 201 E Randolph St, Chicago, IL
For more information on The Jay Pritzker Pavilion at Millennium Park.
Catch a set at Radius
With its state-of-the-art sound system, Radius is an awesome place for any music lover to catch an epic show or DJ set. It's located in an old steel factory that's been refitted as a music venue, with plenty of room to dance the night away as you catch artists like Tiësto or Louis the Child as they pass through the city.
Where: 640 West Cermak Road, Chicago, IL
For more information on Radius.
Experience the magic at Lulu's at Storyville
Prepare to have your mind blown at Lulu's, the hidden speakeasy at Storyville in River North. Head downstairs to the French Quarter-inspired chamber privée to experience a one-of-a-kind interactive magical performance featuring roaming magicians performing close-up magic, plus themed cocktails. You won't want to miss this limited-time event!
Where: 712 N Clark St, Chicago, IL
For more information about Lulu's at Storyville.
See a concert at Aragon Ballroom
The Aragon Ballroom is one of Chicago's premier concert halls, known for its stunning architecture. The venue was built in 1926, and soon after opening, it became known as 'the most beautiful ballroom in the world." With its unique design, featuring crystal chandeliers, mosaic tiles, and a ceiling painted to look like a galaxy, it's easy to see why! They also host some pretty major musical acts like Steve Aoki, Portugal. The Man, and Santigold, so a night out here is sure to be memorable.
Where: 1106 W Lawrence, Chicago, IL
For more information on Aragon Ballroom.
Jam out at Metro
If you're on the search for indie and alternative music, Metro is the spot for you. This famous independent venue has hosted tons of major acts over the years, including Metallica, Nirvana, Alkaline Trio, The White Stripes, Kanye West, and more. Check out their events calendar to catch your favorite band – or discover a new one.
Where: 3730 N Clark St, Chicago, IL
For more information on Metro.
Dance your heart out at Huntington Bank Pavilion at Northerly Island
The Huntington Bank Pavilion is the perfect place to catch top-tier musical acts. This massive 30,000-person venue draws in nationally-touring artists and major festivals alike, and its location on Northerly Island on the banks of Lake Michigan lets you enjoy amazing views of the glittering Chicago skyline as a backdrop while dancing all night long!
Where: 1300 S Linn White Dr, Chicago, IL
For more information on Huntington Bank Pavilion.
Witness legendary theater at Steppenwolf Theatre Company
This renowned theater company has been in existence for over 40 years and is known as the country's premier ensemble theater troupe. Their performances strive to push boundaries, and the theater has a strong focus on diversity, equity, and inclusion. They draw over 200,000 visitors each year to their productions, including shows like The Most Spectacularly Lamentable Trial of Miz Martha Washington or Enough to Let the Light In, both running now.
Where: 1650 N. Halsted St., Chicago, IL 60614
For more information on Steppenwolf Theatre Company.
Roll the (comedy) dice at The Laugh Factory
You're in for a treat when you head to a comedy show at The Laugh Factory in Chicago, as you never know who'll stop by for a set! This club regularly plays host to comedians from Comedy Central, HBO, and more, as well as the city's best local acts.
Where: 3175 Broadway St., Chicago, IL 60657
For more information on Laugh Factory.
Catch a play at the Chicago Shakespeare Theater
The Chicago Shakespeare Theater is a powerhouse on the city's arts scene, hosting over 650 annual performances, including musicals, plays, theatrical productions, and international programs. True to their name, they regularly feature productions offering fresh takes on Shakespeare's works (such as the upcoming Comedy of Errors), but there's always something new and exciting on the theater's ever-rotating calendar of events. They even have a musical version of The Notebook on now, if you want to cry your eyes out while making all of your mid-2000s Noah & Allie dreams come true.
Where: 800 East Grand Avenue on Navy Pier, Chicago, IL
For more information on Chicago Shakespeare Theatre.
See a Performance by Ballet 5:8
Ballet 5:8 is a female and minority-led premiere ballet company. Led by Artistic Director Julianna Rubio Slager, Ballet 5:8 creates original and dynamic ballet experiences drawing from life, faith, current events, and different perspectives to tell honest and relevant stories of the 21st century. Buy your tickets to the company's grand fall show, Imagine Better, on Saturday, October 15, and enjoy an evening of several ballets that invite audiences to imagine the world as a better place. Featuring two world premieres by Rubio Slager and Matthew Rushing from Alvin Ailey American Dance Theater, you do not want to miss this experience. The company will also perform at the National Museum of Mexican Art and Harris Theater for Music and Dance later in the season.
Where: Athenaeum Center for Thought and Culture, 2936 N. Southport Ave. Chicago, IL
For more information on Ballet 5:8.
Laugh the night away at The Second City
Formed in December 1959, The Second City is one of Chicago's oldest improv troupes, and they've trained generations of comedic talent. Stop by to catch a rotating calendar of interactive improv shows at the Chicago Mainstage location or one of six other locations throughout the city. With unique shows like the Improv Brunch or the Clued In Murder Mystery show, there's plenty of fun to go around.
Where: 1616 N Wells St, 2nd Floor, Chicago, IL
For more information on The Second City.
LIKE WHAT YOU'VE READ?
Never miss out on a new experience!
Create a Bucket Listers account to access exclusive offers and the latest news in your city