Published January 19, 2023
The Best Ways to Celebrate Halloween in Chicago
Bust out the costumes, jack-o-lanterns, and Halloween candy—spooky season has arrived in Chi-Town. 🎃👻🕷️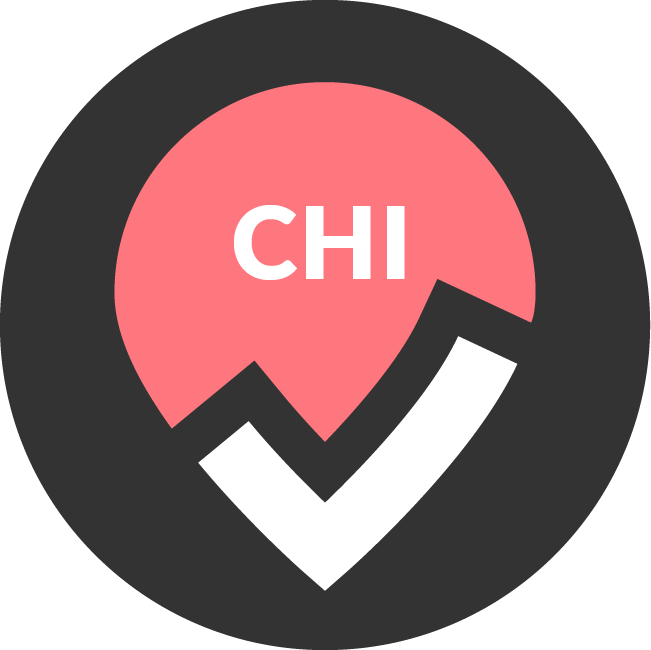 by Chicago Bucket List
Summertime Chi is behind us, and while a tear or two may have been shed, we're diving headfirst into spooky season. October in Chicago is jam-packed with Halloween-themed events no matter your age, scare affinity, or favorite fall activities.
From horror film screenings to ghoulish parties and haunted ghost tours, there's no shortage of nightmarish fun to enjoy. Looking for something a little more lowkey? Make decorative Halloween origami, paint pumpkins and sip spiked hot cocoa with your besties, or round up the kids for a day at the pumpkin patch. Read on for more of the best ways to celebrate Halloween in Chicago.
Have a Blast at the Schaumburg Halloween Carnival
For two full weekends in October, you can enjoy a classic Halloween Carnival, packed with rides and tasty treats, fall-themed arts and crafts, a beer garden, and more! Trick or treat your way through the booths and grab some handmade goods from local merchants before you go.
Where: Wintrust Field: 1999 Springinsguth Rd., Schaumburg, IL
For more information on the Schaumburg Halloween Carnival.
Go BOO-zy Bowling at the Pink Squirrel
Who's up for a night of Halloween-themed bowling? Whether you're looking for new pals for Friendsgiving or a new boo before the holidays, you might just make some connections at this BOO-zy Bowling Social! Have some drinks, chat it up, and get ready to get cozy with someone new.
Where: The Pink Squirrel, 2414 Milwaukee Ave
For more information on the Boozy Bowling Social.
Immerse Yourself in The Hallows | October 29th
Cirque, electronic, and theater all collide in the Aon Grand Ballroom at this spectacular event on Halloween weekend. This celebration of all things nocturnal is a fully immersive experience. Expect to be dazzled by aerial acrobatics, a light show, glow-in-the-dark body painting, and so much more.
Where: Aon Grand Ballroom: 840 E Grand Ave.
For more information on The Hallows.
Party at Morgan's New Wave Halloween | October 28th
Embrace the night and participate in the most opulent synth-centric dance party in Chicago at Morgan's on Fulton's glass-enclosed rooftop. Come dressed to impress, and don't miss the karaoke lounge and burlesque performances. Tickets include complimentary beverages, passed bites, a special welcome cocktail, and admission into the costume contest.
Where: Morgan's on Fulton: 950 W Fulton St.
For more information on Morgan's New Wave Halloween.
Attend a Witches Brew Cocktail Experience
You're invited to a cocktail party featuring custom-themed cocktails and some of Chicago's best performers. Each ticket allows guests 90 minutes to take fun photos in movie-themed photo ops with three immersive performances from Angela Eve's Spellbook Cabaret that will take this cocktail party over the top.

Where: Hubbard Inn, 3rd Floor: 110 W Hubbard St.
For more information on Witches Brew.
Go to one of the Park Pop-Up Events
The Chicago Parks District is hosting several pop-up events during the week leading up to Halloween. Take the whole family to make themed arts and crafts at Eugene Field, go to the Upside Down Halloween Parade at Washington Park, visit the Halloween Town at Wicker Park, explore the Halloween Horror House at Sherwood Park, and more.
Where: various locations.
For more information on Park Pop-Up Events.
Trick or Drink Your way through Halloweekend
Round up your friends, bust out your Halloween costume and get ready to party your way though ten Chicago bars. Kick off your night at Rock Bottom Brewery to get your wristband and map with participating bars, their location, and their drink specials.
Where: Start at Rock Bottom Brewery: 1 W Grand Avenue
For more information on Trick or Drink.
Visit a Pumpkin Patch
We've rounded up the best places to pick pumpkins, drink hot cider, get lost in a corn maze, and more! From orchards ripe for apple picking to family farms complete with petting zoos and hayrides.
Where: Various locations.
For more information on Chicago pumpkin patches.
Go to Dinner Followed by a Haunted House
Deuces, the popular sports bar on Clark Street, will be hosting a haunted house pop-up event, called Nightmare on Clark Street. Reserve a table in their dining room that has been decked out with over-the-top Halloween decorations and props. Then make your way through the terrifying, adults-only haunted experience. Make sure you grab tickets in advance!
Where: 3505 N. Clark Street
For more information on Nightmare on Clark Street.
Paint a Pumpkin at JoJo's
Gather the family, friend group, or the office softball team, and head to JoJo's Pumpkin Patch for food and fall festivities. Pick a pumpkin from the patch and paint it to your heart's desire, then order from a menu that includes smash burgers, pot pies, caramel apples, pumpkin and apple pies, and spiked hot cocoa. Not to mention a full bar with signature cocktails and JoJo's famous pumpkin patch shake.
Where: River North, 23 W Hubbard St
For more information on Pumpkin Painting at JoJo's.
Join the Haunted Halsted Halloween Parade | October 31st
The Haunted Halsted Halloween Parade is not your average parade. Yes, there are performers, bands, and floats, but there are also jeeps, fire breathers, and wildly creative costumes. Anyone is welcome to participate, as long as they register ahead of time. And if the parade isn't enough Halloween fun for you, head to the after-party, where cash prizes will be awarded.
Where: Parade begins at Halsted & Belmont and ends at Halsted & Brompton.
For more information on the Haunted Halsted Halloween Parade.
Check out the Navy Pier Pumpkin Lights
Take a stroll down Navy Pier to find the annual Pier Pumpkin Lights pop-up display featuring a series of installations with intricately carved pumpkins and lighted jack-o-lanterns.
Where: 600 E. Grand Ave
For more information on Navy Pier's Pumpkin Lights.
Go to Fall Fest at the Zoo
The Lincoln Park Zoo hosts a myriad of Halloween-themed events and attractions throughout the month of October. Trick-or-treat the zoo with the family, and check out ticketed attractions like the Ferris wheel, harvest maze, pumpkin walk, super-sized slide, race car ride, and more. Guests can also enjoy free musical entertainment, a pumpkin patch, and professional pumpkin carvers. Or enjoy an adults-only evening with animal chats, live DJs, fall-themed activities, and multiple bars throughout the zoo.
Where: Lincoln Park Zoo: 2001 North Clark Street
For more information on Fall Fest at the Zoo.
Visit Decorated Halloween Homes
Throughout Chicago's neighborhoods, you can find some pretty spectacular Halloween displays without having to leave your car or pay a cent. The Stranger Things house in Plainfield features a floating Max Mayfield, along with other impressive Halloween decor inspired by the show. Visit between 5pm and 10pm on Fridays and Saturdays, and 4pm and 9pm on Sundays. Check the Facebook page for up-to-date info.
Head to 140 North Delaplaine in Riverside where kids and families are invited to walk through a graveyard scene and even take pictures. Find glowing lights, tombstones, and skeletons every day between 4pm and 10pm.
The Haunted Mansion on Homestead is a handmade recreation of Disney's The Haunted Mansion. Along with glowing skeletons, ghosts, and a graveyard, kids can help the Haunted Mansion Band make music, and take home a ghost souvenir. Located at 836 Homestead Road in La Grange Park, the display is available for viewing daily from dusk until 9pm.
Catch a full-blown haunted pirate display at 4412 Elm Avenue in Brookfield, complete with spiderwebs, a treasure chest, spooky lights, and the skeletons of pirates past. Catch it daily from dusk until midnight.
Note: Please remember to be respectful and mindful when checking out these incredible displays. Most of these are in regular neighborhoods, where people work, play, and sleep! For a more complete list of Halloween homes in Chicago, check out this guide by kid list.
Brave a Ghost Tour
Chicago has a handful of ghost tours if you're up for a night of spooks and frights. Learn about the haunted history behind the Congress Hotel, the mysterious deaths that took place along Prairie Avenue, the dark events that took place in Chicago's old Red Light district, and other shadowy secrets across the city.
There are so many options to choose from, but to get started, try Weird Chicago, Lincoln Park Hauntings, or a Ghosts and Gangsters segway tour.
Where: Various locations.
Survive the Sweet Dreams Halloween Experience
Imagine every scary movie you've ever watched has come to life in one spot. That's what you can expect at this 20,000-sq ft Halloween pop-up. Prepare to meet some of the most infamous characters in horror as you make your way through frightening scenes and nightmarish setups. Ticket includes a free drink for those over 21!
Where: Rizzo's Bar & Inn, 3658 N Clark St
For more information on Sweet Dreams Halloween Experience.
Watch a Throwback Halloween Film
Catch spooky season classics like Scream and Halloween at Electric Garden this October. Movies can be viewed on a large screen outside as well as on all TV screens, and come paired with themed food and drink options. Dress up in your best Halloween getup, and participate in activities like pumpkin painting, drinking games, and more!
Where: Electric Garden: 324 S Racine Ave
For more information on Throwback Movie Club.
Make Some Halloween Origami
At this event, Chicago's 2d restaurant will be transformed with Halloween-colored lights and decor, and a skilled origami teacher will teach a variety of Halloween-themed origami. Try your hand at the art of folding paper and take home a witch, pumpkin, ghost, and other paper Halloween decorations.This event is BYOB, and tickets include a witchcraft chicken sandwich with bloody fries, lemonade, and a mochi donut.
Where: 2d Restaurant: 3155 N Halsted St
For more information on Halloween Origami Fold & Sip BYOB.
Go on a Halloween Bar Crawl | October 29th
Put on your Halloween costume and get ready for a night of fun as you make your way through some of Chicago's best bars. ​​Enjoy access to a variety of venues, take advantage of food and drink specials, go on a scavenger hunt for prizes, and more! From dance parties and DJs, to live bands and costume contests, there's something for everyone at this Halloween Bar Crawl.
Where: Various locations.
For more information on Chicago Halloween Bar Crawl.
Attend the Monster Mash Halloween Party | October 29th
Attend the spookiest and spunkiest Halloween dance party at Cerise Rooftop Bar atop Virgin Hotels Chicago. Enter Frankenstein's Beat Lab and dance among monsters while enjoying live DJ entertainment and an open bar. Costumes (and dancing shoes) are highly encouraged!
Where: Cerise Rooftop Virgin Hotels: 203 N Wabash Ave
For more information on Monster Mash Halloween Party.
Explore the Medieval Torture Museum
For a truly frightening experience, check out the Medieval Torture Museum. Enter the minds of fanatics, madmen, and murderers, and discover the world's most detailed collection of confinement and torture devices. As the largest interactive historical museum in the U.S., you'll find an unprecedented collection based on historical documents and engravings, offering a chilling look into the darkest parts of human history.
Where: 177 N State St, Chicago, IL 60601
For more information on the Medieval Torture Museum.
13th Floor Haunted House
Scream your way through an intense, fear-inducing experience at 13th Floor Chicago. Back again at Schiller Park, this year's haunted house features two brand-new haunts, sure to scare your socks off. There are also mini escape games, food trucks, and beer and cocktail options for those over 21.
Where: 5050 River Rd., Schiller Park, IL 60176
For more information on 13th Floor Haunted House.
The Old Joliet Haunted Prison
The Old Joliet Haunted Prison is the only haunted house in the Chicago area located inside a real abandoned prison. Built in 1896, the structure is a terrifying, awe-inspiring historical landmark, now turned into one of the nation's greatest haunted houses. Get something to eat or grab a drink from The Commissary bar while you muster the courage to explore three brand new attractions, both inside and outside the old prison walls!
Where: 401 Woodruff Rd., Joliet, IL 60432
For more information on The Old Joliet Haunted Prison.