Published Invalid Date
Every Street Festival in Chicago This Summer
Hit the streets of Chicago this season to experience the best brews, bites, art, and music.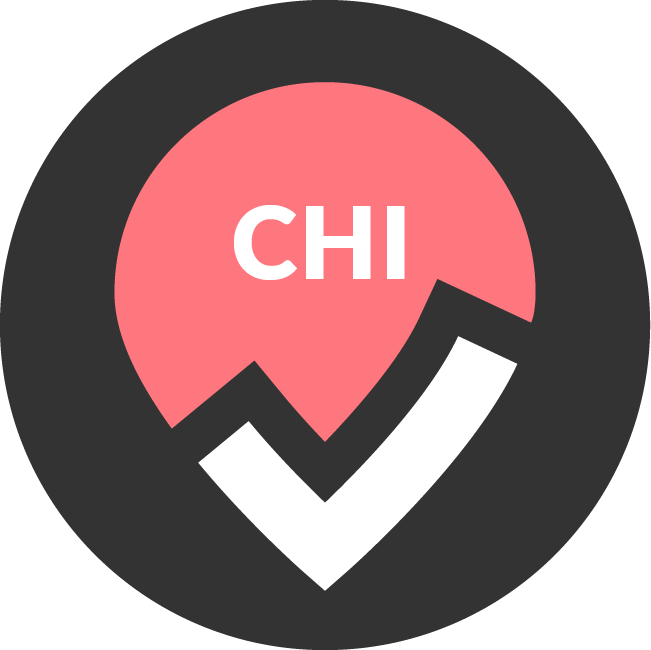 by Chicago Bucket List
What better way to welcome in the warmer weather than hitting the streets for some of Chicago's most iconic festivals? Luckily, Chicago has no shortage of these for you to explore all summer long.
Whether you're looking to party hard, indulge in some great eats, admire some local art, or find fun for the whole family, Chicago has something for you this summer. We've rounded out all of the can't-miss street festivals below.
MAY / JUNE
May 20 - 22, 2022: Chicago Mayfest
May 21, 2022: Chicago Spring Tequila Tasting Festival
May 27 - 29, 2022: Mole de Mayo Festival
June 2 – 5, 2022: Cream of Wheaton
June 2 – 5, 2022: Maifest Chicago
June 3 – 5, 2022: Lincoln Park Greek Fest
June 3 – 5, 2022: Do Division Street Fest
June 4, 2022: Chicago Gospel Music Festival
June 4, 2022: Jonquil Park Family Festival
June 4 – 5, 2022: Windy City Hot Dog Fest
June 4 – 5, 2022: 75th Annual 57th Street Art Fair
Sundays June 5 – Dec. 18, 2022: Maxwell Street Market
June 9 – 12: Chicago Blues Festival
June 10 – 12, 2022: Andersonville Midsommarfest
June 11, 2022: Vegandale Fest
June 11, 2022: Chi-Soul Fest
June 11 – 12, 2022: Old Town Art Fair
June 11 – 12, 2022: Hyde Park Summer Fest
June 11 – 12, 2022: Ravenswood On Tap
June 11 – 12, 2022: Wells Street Art Festival
June 11, 18 & 25, 2022: Taste Of Chicago
June 15: Puerto Rican People's Parade
Select Wednesday, Friday & Saturdays June 15 – Aug. 20: Grant Park Music Festival
Wednesdays June 15 – Oct. 12: Ravenswood Farmers Market
June 17 – 19, 2022: The Lyrical Lemonade Summer Smash
June 17 – 19, 2022: Taste of Randolph Street (Get VIP Tickets)
June 18 – 19, 2022: Chicago Pride Fest
June 18 – 19, 2022: Artists of the Wall Music & Arts Festival
June 18 – 19, 2022: Gold Coast Art Fair (Get VIP Tickets)
Select Mondays & Thursdays June 20 – Aug. 18: Millennium Park Summer Music Series
June 24 – 26, 2022: Chicago Michelada Festival
June 24 – 26, 2022: Logan Square Arts Festival
June 25, 2022: Célébrez en Rosé
June 25 – 26, 2022: Pride In The Park Chicago
June 26, 2022: Chicago Pride Parade
JULY
July 2 – 4, 2022: African/Caribbean International Festival Of Life
July 4, 2022: Fourth Of July Fireworks At Navy Pier
Select dates July 6 – September 17, 2022: Chicago Summerdance
July 8 – 10, 2022: West Fest
July 8 – 10, 2022: Taste Of Chicago
July 8 – 10, 2022: Square Roots Craft Brew & Music Festival
July 8 – 10, 2022: Spring Awakening Music Festival
July 9 – 10, 2022: West Loop Summer Fest
July 9 – 10, 2022: Southport Art Fest
Select Tuesdays July 12 – Aug. 30: Millennium Park Summer Film Series
July 13, 2022: Bastille Day Chicago
July 14 – 15, 2022: Fresh Fest
July 15, 2022: Horner Brew Fest
July 15 – 17, 2022: Millennium Art Festival
July 15 – 17, 2022: Roscoe Village Burger Fest
July 15 – 17, 2022: Pitchfork Music Festival
July 22, 2022: Chicago Yacht Club Race To Mackinac
July 22 – 24, 2022: Colombian Fest
July 22 – 24, 2022: Wicker Park Fest
July 23 – 24, 2022: Chicago Margarita Festival
July 23 – 24, 2022: Pizza City Fest
Sundays July 24 – Sept. 4, 2022: Sundays on State
July 28 – 31, 2022: Fiesta Del Sol
July 28 – 31, 2022: Lollapalooza
July 29 – 31, 2022: Jeff Fest
July 30 – 31, 2022: Randolph Street Market Festival
July 30 – 31, 2022: Chinatown Summer Fair
Dates TBA, 2022: Taste Of River North
AUGUST
Aug. 4: Art Uncorked: An Afternoon of Art + Wine
Aug. 4 – 7, 2022: Windy City Smokeout
Aug. 5 – 7, 2022: Dancing in the Streets
Aug. 5 – 7, 2022: Festa Italiana
Aug. 6 – 7, 2022: Northalsted Market Days
Aug. 6 – 7, 2022: Latinxt Music Festival
Aug. 12 – 14, 2022: Edison Park Fest
Aug. 12 – 14, 2022: Retro on Roscoe
Aug. 13 – 14, 2022: My House Music Festival
Aug. 13 – 14, 2022: Thirsty Ears
Aug. 13 – 14, 2022: Chicago Fried Chicken Fest
Aug. 13 – 14, 2022: Printer's Row Art Fest
Aug. 18, 2022: Clark After Dark
Aug. 19 – 21, 2022: Ribfest Chicago
Aug. 19 – 21, 2022: Ruido Fest
Aug. 20, 2022: Chicago Caribbean Carnival
Aug. 20 – 21, 2022: Chicago Air & Water Show
Aug. 20 – 21, 2022: Sangria Festival
Aug. 26 – 28, 2022: Taste Of Greektown
Aug. 27 – 28, 2022: Transamerica Chicago Triathlon
Dates TBA, 2022: Ginza Festival Chicago
Dates TBA, 2022: Great American Lobster Fest
Dates TBA, 2022: Bud Billiken Parade