food & drink · arts & culture · music & nightlife · attractions & tours · outdoor activities ·
Published January 21, 2023
Chicago's Ultimate 2022 Winter Bucket List
The temperatures may be dropping, but the winter activities in Chicago are just starting to heat up. Check out this year's ultimate winter bucket list, presented by Avail. ☃️ ❄️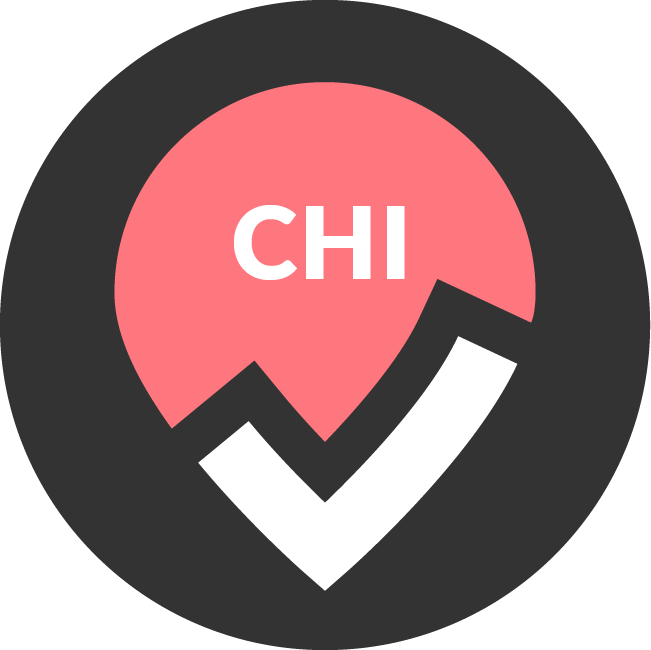 by Chicago Bucket List
Chicago is a year-round city—which means the fun doesn't stop when the weather gets colder. Restaurant patios turn into winter wonderlands with heated igloos, Wrigley Field turns into an ice skating rink, and the CTA trains turn into a magical experience for the whole family.
We've put together the ultimate winter bucket list, presented by Avail car sharing, so you don't miss out on the best events, activities, and attractions the city has to offer!
Visit Ben's Christmas Tree Farm
Chicago has a plethora of tree farms outside the city if you're into making a short day trip to cut down your own tree. Head to Ben's Christmas Tree Farm, where you and your loved ones can choose from eight varieties of pines, then retire to the Warming Barn with a cup of complimentary hot chocolate with your spoils.
Where: 7719 Ryan Road, Harvard, IL 60033 (Ben's flagship farm)
For more information on Ben's Christmas Tree Farm.
Use code: CHIBUCKETLIST20 for $20 off your next Chicago car rental with Avail. 🚗
Note: This is available for one-time use only and may not be combined with any other offers or promotions. Promo code is valid through 12/31.
Watch The Chicago Thanksgiving Parade
Kick off the holiday season with a Chicago tradition—the Thanksgiving Parade! Bring the whole family to see floats, marching bands, giant balloons, and performances by local legends. Get there early to snag a good viewing spot!
Where: State Street, From Ida B. Wells Drive to Randolph
For more information on the Chicago Thanksgiving Parade.
Celebrate Chinese New Year
Chinese New Year falls on January 22 this year, but the big celebration in Chicago's Chinatown will take place on Sunday, January 29. Stop by to enjoy traditional dragon and lion dancing teams, colorful floats, marching bands, and marching groups!
Where: 24th Street and Wentworth Avenue, Chicago, IL
For more information on the Lunar New Year celebration.
Check Out Amaze Light Festival
Experience a universe of sparkle, music, food, and celebration, at Amaze Light Festival in Oak Park. Enter themed worlds, meet charming characters, catch live shows, take a train ride, whiz down an ice slide, shop the markets (and a toy emporium), and more. There's so much to do, from writing letters to Santa with the kiddos to enjoying a festive cocktail. Don't miss it!
Where: 19111 Oak Park Ave, Tinley Park, IL 60477
For more information on Amaze Light Festival.
Grab Dinner Or Drinks In An Outdoor Igloo
Yes, Chicago gets frigid in the winter—but that doesn't mean you need to kiss patio dining goodbye until spring! Restaurants like I|O Godfrey, Barcocina, and LondonHouse offer clear, heated igloos to keep you warm while you take in the gorgeous snow, lights, and maybe a cozy cocktail or two.
Where: 127 W Huron St, Chicago, IL 60654
For more information on I|O Godfrey's rooftop igloos.
See A Magic Show at Storyville
Need a little ~magic~ in your life? This weekly event will add just that! Mike O'Donnell and Edd Fairman star in Magic @ Lulu's at Storyville, and they're sure to create a mystical experience you won't soon forget. Whether you're with friends, on a date, or treating yourself to a solo night out, you're going to have an amazing time!
Where: Storyville: 712 N Clark St, Chicago, IL 60654
For more information on Magic Shows at Storyville.
Catch A Comedy Show At The Laugh Factory
See some of the most up-and-coming names in comedy at this iconic club. For just $15, you can watch comedians like Maurice Shaw, Natasha Pearl Hansen, Felonious Munk, and many, many more! What better way to spend a Friday night than with good drinks and great laughs?
Where: Laugh Factory, 3175 N Broadway, Chicago, IL 60657
For more information on Comedy Shows at Laugh Factory.
Try An Espresso Martini Workshop
Learn how to make everyone's favorite drink this year! Many say Chalet has the best espresso martinis in Chicago, and they're willing to share their secrets at their mixology workshop. Events are every Wednesday through December 28.
Where: 228 W Chicago Ave, Chicago, IL 60654, USA
For more information on Espresso Martini Workshop.
See Sparkle Light Festival in Rosemont
Grab a car and head to Rosemont to see millions of sparkling lights and custom 3D holiday features, slide down an ice tube slide, grab mouth-watering food and drink, and much, much more at Sparkle Light Festival this year. Bring the kids for interactive activities, trains, a maze, and more, or gather the friend group and wander the illuminated villages with an adult drink in hand.
Where: Impact Field: 9850 Balmoral Ave. in Rosemont, IL 60018
For more information on Sparkle Light Festival.
Watch Holiday Movies At Chi Town Drive In
The drive-in theaters of the past are making a comeback! Take your car to the cinema this season to get your fill of holiday favorites like Elf and the Chicago classic, Home Alone. The best part is you can bring all of your favorite snacks and wear your pajamas!
Where: 2343 S. Throop Street, Chicago, IL 60608
For more information on Holiday Movies At Chi Town Drive In.
Volunteer Or Donate To The Greater Chicago Food Depository's Food Drive
Volunteering is one of the most rewarding and vital things you can do during the holidays. Help the Chicago Food Bank provide meals to those in need by donating items or volunteering time at one of their various locations.
Where: 4100 W Ann Lurie Pl, Chicago, IL 60632
For more information on The Greater Chicago Food Depository.
Bar Crawl Through the Holidays
What started as a bar crawl at 12 bars (Twelve Bars of Christmas, aka TBOX) is now the world's largest, longest-running, and most spectacular holiday bar crawl taking place at tons of bars in the Wrigleyville neighborhood! Whether you're naughty or nice, it's time to get into the holiday spirit at this iconic Chicago event. Tickets include admission to all bars and free breakfast buffets, gift cards to use on the crawl, drink specials, giveaways, and more!
Where: Wristband pick-up: TBA
For more information on TBOX.
Sip Hot Chocolate From BomboBar
Overindulgence and the holidays seem to go hand in hand—especially with a decadent cup of hot cocoa in your grasp. Make your way to BomboBar for a salted caramel bomboloni and rotating hot chocolate. Make sure to check in throughout the season—you never know what unique treat you'll find!
Where: West Loop Window: 832 W Randolph, Chicago IL, 60607
For more information on BomboBar.
Experience JoJo's ShakeBAR's Winter Wonderland
Check out JoJo's immersive dining experience for good times and seasonal fare. Step into a Winter Wonderland and rock around the 17-ft. Christmas tree to your favorite holiday tunes, or cozy up with a Biggie Hot Chocolate and friends in one of JoJo's private igloos.

The festive (and heated) patio setting is the perfect place to escape the cold and enjoy JoJo's decadent milkshakes, holiday cocktails, and delicious diner fare. Come hungry and enjoy the Honey Fried Chicken Sandwich, Smash Burger, loaded Fries, or the belly-warming chicken pot pie!
Where: River North: 23 W Hubbard St, Chicago, IL, 60654
For more information on JoJo's ShakeBAR's Winter Wonderland.
Go Ice Skating At Maggie Daley Ribbon
Lace up a pair of skates and glide through the park with breathtaking views of the Chicago skyline lighting the path in front of you. There's no more perfect outing for family fun or a romantic date night out!
Where: 337 E Randolph St, Chicago, IL 60601
For more information on ice skating at the Maggie Daley Ribbon.
Ride The CTA Holiday Train
All aboard! Don't miss out on one of Chicago's most unique holiday traditions. Every year, the CTA decks out trains and buses beginning in early December to spread magic and joy to families and to deliver food baskets to charitable agencies around the city. See below for the full schedule:


Green Line: 11/25, 11/26, 11/29
Orange Line & Brown Line: 11/30, 12/1, 12/2, 12/3
Red Line: 12/6, 12/8
Purple Line: 12/7, 12/9
Pink Line: 12/13, 12/14
Blue Line: 12/15, 12/16, 12/17
Yellow Line: 12/19

Where: Various locations.
For more information on the CTA Holiday Train.
Watch the Chicago Blackhawks Play
Rally the crew and cheer on the Blackhawks as they tear up the ice during Home for the Holidays. Along with an action-packed hockey game, you can enjoy the decorated atrium with festive photo ops in front of the giant Christmas tree, Happy Holidays sign, and Ornament Wall. There are also light shows one hour before puck drop, food and beverage options (sweet treats and holiday beer huts), and the Dasher Bar. Whether it's your first game or you're a longtime fan, an evening spent watching the Blackhawks is always a good time.
Where: United Center: 1901 West Madison Street, Chicago, IL 60612
For more information on the Chicago Blackhawks.
Relax at AIRE Ancient Baths
This holiday season gift yourself and your loved ones a moment of relaxation at AIRE Ancient Baths. Book a unique experience that includes thermal baths at different temperatures and relaxing massage rituals to celebrate this holiday in the most tranquil place in Chicago. Unwind and be taken on a journey of sensations inspired by the ancient traditions of wellness and relaxation.
Where: 800 West Superior St., Chicago, IL 60642
For more information on AIRE Ancient Baths.
Enjoy The Magnificent Mile Lights Festival
Explore the Mag Mile this holiday for shopping, lights, and holiday cheer! The event will celebrate its 31st anniversary on Saturday, November 19, and will kick off the holiday season with a parade and tree-lighting ceremony.
Where: 401 E North Water St, Chicago, IL 60611
For more information on The Magnificent Mile Lights Festival.
Sip Drinks inside a Boozy Holiday Igloo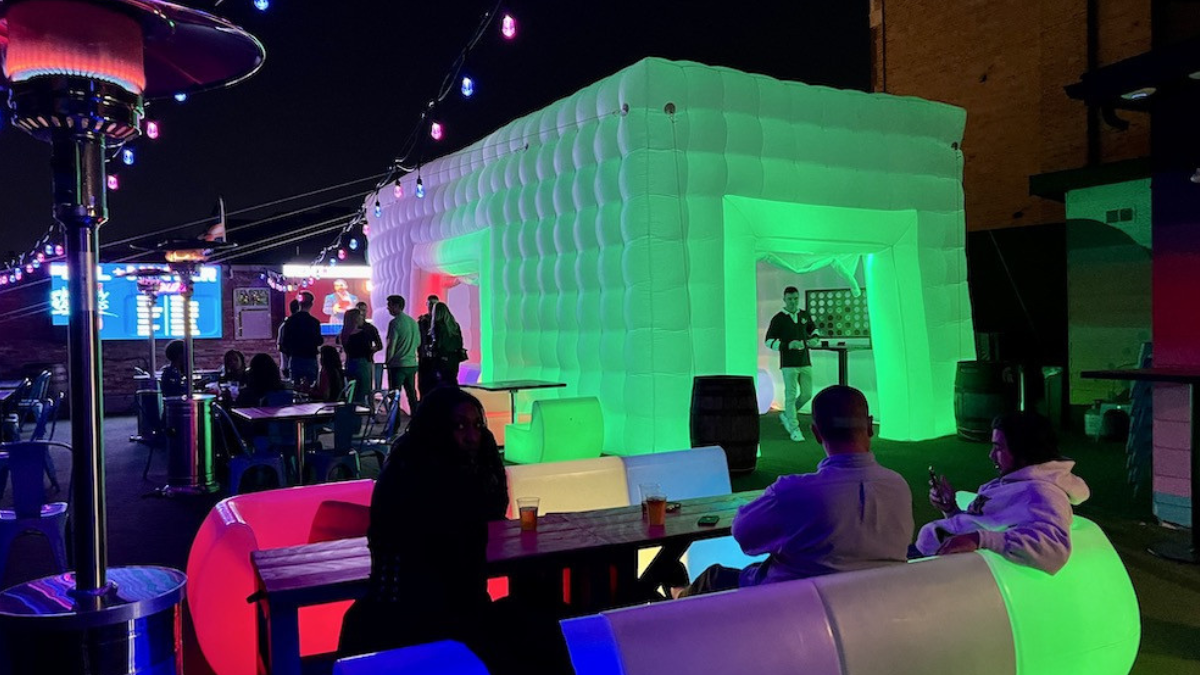 Is anything more festive than sipping a cup of hot chocolate inside a cozy, giant igloo? The Boozy Holiday Igloo is a light-up oversized heated igloo on the rooftop of Whiskey Business in Wicker Park. Enjoy plenty of fun games like giant connect four and Jenga, cozy lounge spaces, and boozy and non-boozy hot drinks.
Where: Whiskey Business: 1367 N Milwaukee Ave, Chicago, IL 60622
For more information on Boozy Holiday Igloo.
Visit Gallagher Way Winterland
Spend a day at Wrigley Field during Gallagher Way Winterland! You can check out Santa's workshop, ice skate on the field, shop Christkindlmarket Wrigleyville, and enjoy all of the rides and attractions the special event has to offer. This year is better than ever, so don't miss out on this unique opportunity.
Where: 3635 N Clark St, Chicago, IL 60613
For more information on Gallagher Way Winterland.
Sip Cocktails and Decorate Cookies at Millennium Park
Decorate handmade Christmas cookies while sipping festive cocktails at Millennium Hall's Holiday Pop-Up (located inside Millennium Park). Learn to make two holiday-themed cocktails, then sip on them as you decorate freshly-baked cookies with colorful frosting and decorative toppings.

The space will be decked out in tinsel, trimmings, ornaments, and more, allowing you to immerse yourself in the holiday magic! A la carte food and beverages are available for additional purchase at the restaurant.
Where: Millennium Hall: 11 N Michigan Ave, Chicago, IL 60602
For more information on DIY Christmas Cookie Decorating & Cocktails.
See the Millennium Park Christmas Tree Lighting
Chicago locals know the Millennium Park Christmas Tree gives the Rockefeller Plaza one a run for its money! The 109th tree lighting at Millennium Park will take place on November 18 following a special event, but you can stop by anytime through January 8 to see its thousands of gorgeous lights!
Where: Millennium Park: 201 E. Randolph St. Chicago, IL 60601
For more information on Millennium Park Christmas Tree Lighting.
Visit The Holly Jolly Holiday Bar At Electric Garden
Do you miss the wonder of the holidays when you were a kid? Stepping into the Holly Jolly Holiday Bar will bring a little bit of the magic back. Electric Garden will be decked top to bottom in Christmas-themed decor, so grab tickets and go enjoy a festive cocktail, photo ops, and a little magic.
Where: Electric Garden: 324 S Racine Ave, Chicago, IL 60607
For more information on the Holly Jolly Bar.
Shop The Christkindlmarket
Christkindlmarket is back for 2022! This annual Chicago activity should be on everyone's winter bucket list. This year, the iconic market is coming to two new locations in Wrigleyville and Aurora, along with the usual location in Daley Plaza. From holiday treats to shopping, to so much more, there's something here for everyone! Pro Tip: Go early in the season so you don't miss out on this year's annual Christkindlmarket mug!
Where:
Daley Plaza: 50 W Washington St, Chicago, IL 60602
Wrigleyville: Gallagher Way, 3635 N Clark St, Chicago, IL 60613
Aurora: RiverEdge Park, 360 N. Broadway, Aurora, IL 60505
For more information on Christkindlmarket.
LIKE WHAT YOU'VE READ?
Never miss out on a new experience!
Create a Bucket Listers account to access exclusive offers and the latest news in your city