The Best Places to Shop Small in San Francisco
16 small businesses in SF to shop and support. 🛍️
by San Francisco Bucket List
Known for its steep streets and scenic beauty, San Francisco is also home to dozens of local small businesses. Whether you're looking for modern, handmade ceramics, vintage clothes and apparel, or your favorite old-school comic book, you can find it in SF.
We've rounded up some of the best places to shop small including spots for small-batch ice cream, natural wine, and handmade pies.
Golden Gate Fortune Cookie Factory
For a small business that's been around a long time (since 1962), try the landmark bakery that prepares homemade fortune cookies in a tiny open kitchen. Don't be fooled though, the small-but-mighty factory can make up to 10,000 cookies per day.
Come for one of their daily tours and a specially-topped handmade cookie (ever had a chocolate fortune cookie?).
Where: 56 Rose Alley
For more information on GG Fortune Cookie Factory.
Culk | Clothing
Culk is a small but mighty three-person company that produces shirts, hats, sweatshirts, and the like—all with iconic San Francisco and California imagery.
Where: 2736 16th St.
For more information on Culk.
STUFF | Retro Home Decor
STUFF is the multistory mecca of vintage, midcentury home decor, plus some clothing and vinyl records. Explore the industrial 17,000-sq ft space to find your favorite keepsake or accent table. And while the overarching business may be large, the inventory is made up of 60+ small businesses within.
Where: 150 Valencia St.
For more information on STUFF.
Vital Tea Leaf | Loose Leaf Teas
Pop into this Chinese-influenced, tranquil tea shop to stock up on everything you need to fill your tea cabinet. With over 100 loose-leaf teas to choose from, the shop offers tastings to help you make your choice. You can also find an assortment of glass, porcelain, and purple clay teapots and accessories to take home.
Where: 1044 Grant Ave
For more information on Vital Tea Leaf.
Ocean Aquarium | Fish and Sea Life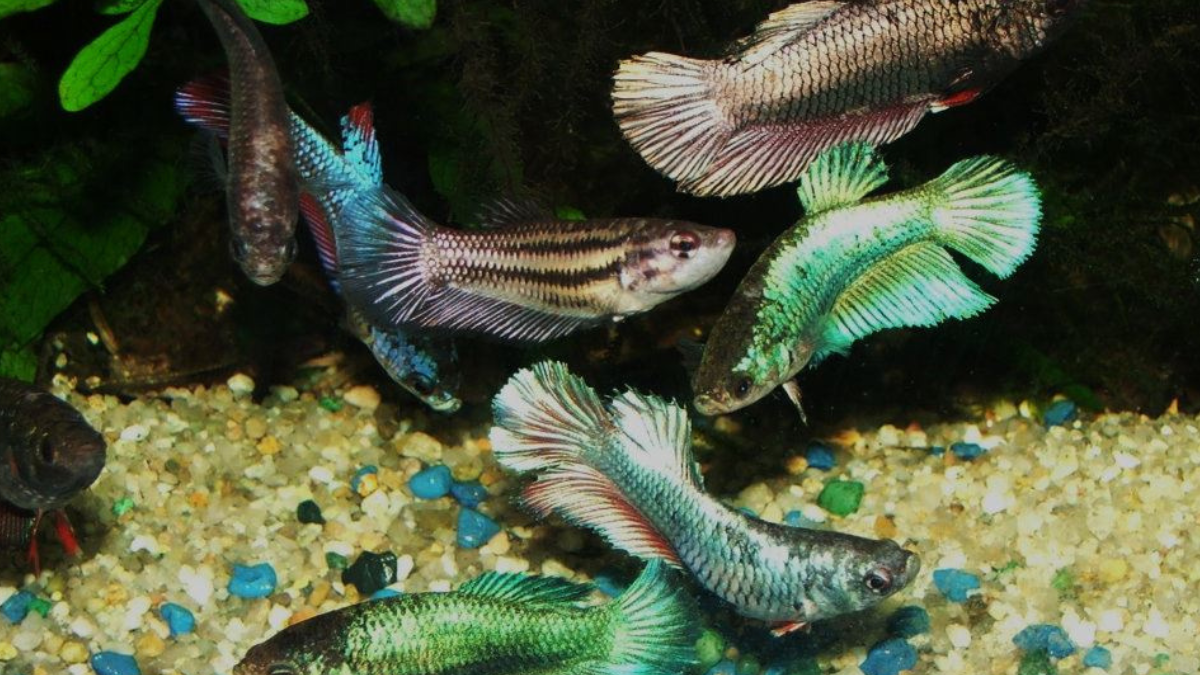 Ocean Aquarium is the definition of a hidden gem. Did you know there is a world of exotic fish and fish supplies tucked into an unassuming alleyway down Cedar Street? Peruse the family-owned tropical aquariums and be amazed.
Where: 120 Cedar St.
For more information on the Ocean Aquarium.
Amoeba Music | Vinyl Records and Live Shows
Supporting the eternal love affair between San Franciscans and indie music lovers, is Amoeba Music. Explore a wide selection of new and used LPs, CDs, DVDs, Blu-rays, posters, books, tees, and more. The store also hosts live shows, performances, and vinyl signings.
Where: 1855 Haight St.
For more information on Amoeba Music.
Foggy Notion | Eco-Conscious Variety
Foggy Notion is the apothecary of our eco-conscious dreams. Locals love Foggy Notion for everything from lotions, CBD oil, candles and diffusers, to sweet and savory treats, to vintage clothing and jewelry!
Where: 124 Clement St.
For more information on Foggy Notion.
The Wok Shop | Chinese Cookware
Located in San Francisco's famed Chinatown, you'll find a shop dedicated to Chinese cooking. A wok is a deep, bowl-shaped frying pan that heats food especially evenly, perfect for making steaming and delicious stir fry. The Wok Shop has a variety of woks and other authentic Chinese cookware tools, handmade linens, and utensils to pick through, so you can try your hand at authentic Chinese cooking at home.
Where: 718 Grant Ave
For more information on The Wok Shop.
Mitchell's | Ice Cream
This family-owned ice creamery opened with nineteen flavors of ice cream, made with their signature 16% butterfat cream, and later expanded with a variety of exotic fruits from the Philippines, Latin America, and Europe. They were the first to introduce Mango ice cream to the Bay Area, which quickly became (and still is) their number one seller.

Where: 688 San Jose Avenue
For more information on Mitchell's Ice Cream.
Cheese Plus | Gourmet Cheese and Deli
A corner market—but make it gourmet. Cheese Plus is known for its high-quality handmade cheese spreads and other local artisan condiments like olive oils, as well as creative deli sandwiches named for local SF streets.
Where: 2001 Polk St
For more information on Cheese Plus.
Isotope | Comic Book Lounge
We're in the superhero era, and Isotope encourages its visitors to embrace it! This bright space features funky red and white decor, and is stocked with graphic novels, comics, and limited edition artwork, with a plushy hangout area to read in.
Where: 326 Fell St
For more information on Isotope Comics.
Preserved | Fermenting Supplies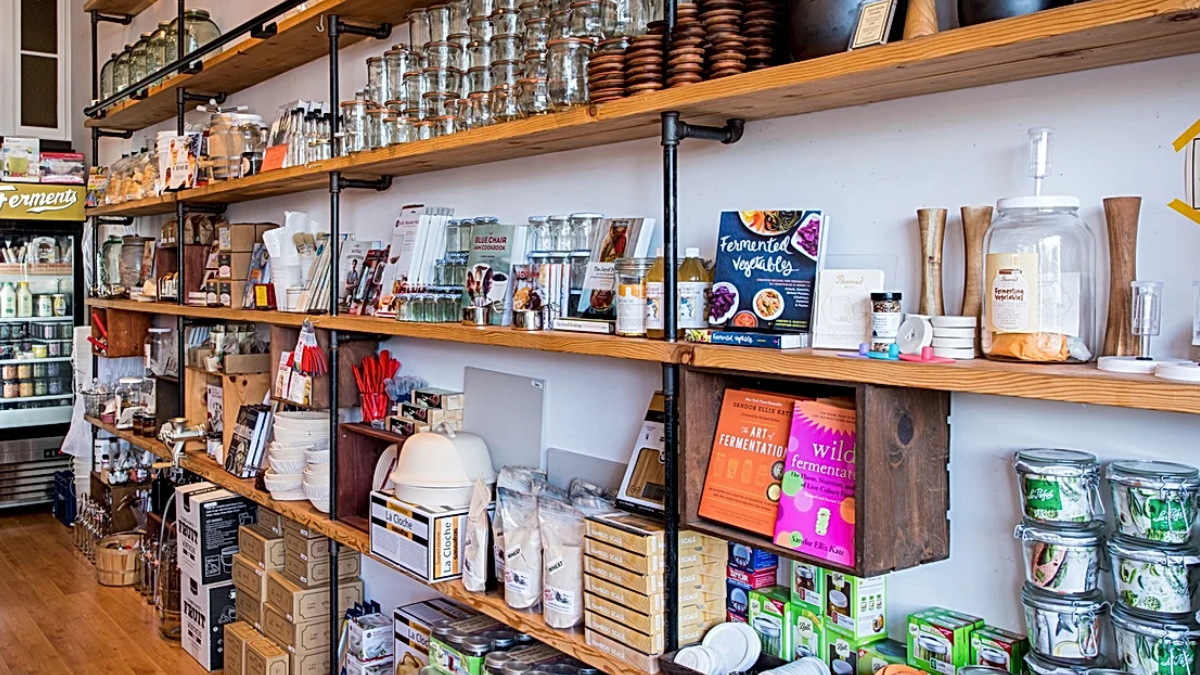 This unique shop is technically in Oakland, but it's worth the trip. Preserved is a kitchen grocery store focused on providing supplies for classic methods of preserving, fermenting, pickling, cheese making, and more. The inspiring space also features in-person workshops to make your pickle-, sourdough-, and kombucha-making dreams a reality.
Where: 5032 Telegraph Ave, Oakland
For more information Preserved.
Arcana | Natural Wine Bar
Spiritually, an urban greenhouse and shared living room—physically, a bar/restaurant and entertainment venue, Arcana serves natural wines and plant-based/botanical bites in the heart of the Mission.
Where: 2512 Mission St.
For more information Arcana.
Three Babes Bakeshop | Pies and Baked Goods
This woman and minority-owned bakery has a permanent store in SF, but you can also find them at the Ferry Plaza Farmers Market every Saturday. The Babes specialize in hand-baked pies using organic and local ingredients. We highly recommend the famous nut pies (which they ship nationwide).
Where: 2501 Phelps St
For more information Three Babes Bakeshop.
Earthen Shop | Pottery
This independent, woman-owned ceramics studio and home goods shop, aims to celebrate the simple pleasures of life from cradling a warm cup of coffee to filling a vase with fresh flowers. Rooted in folk craft and contemporary design, every piece is unique.
Where: 136 Fillmore St.
For more information Earthen Shop.
Rare Device | Home and Body Goods
For colorful artist-made prints, jewelry, hair clips, and candles—from a BIPOC team of women—look no further than Rare Device. The shop is full of giftable goodies for any age. Plus, the gallery within the storefront hosts monthly art shows and events, including book signings, workshops, and kids' events.
Where: 600 Divisadero St.
For more information Rare Device.
LIKE WHAT YOU'VE READ?
Never miss out on a new experience!
Create a Bucket Listers account to access exclusive offers and the latest news in your city