food & drink · arts & culture · outdoor activities ·
Published November 1, 2023
The Best Ways to Spend Thanksgiving in LA
How to have a legendary Turkey Day in LA. 🦃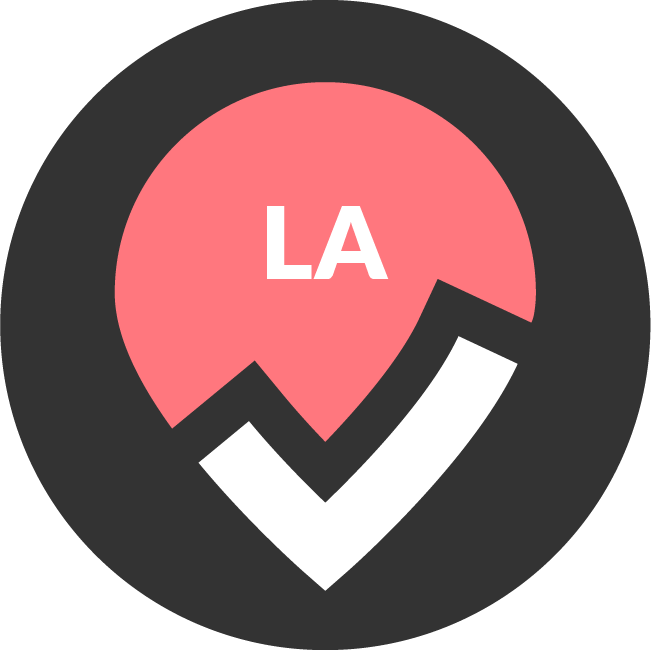 by Los Angeles Bucket List
So many people who live in Los Angeles are from somewhere else, and it can be hard not going home for the holidays. Luckily, the City of Angels has plenty of unique activities to keep you busy — and maybe even become your new Thanksgiving tradition!
From world-class food to turkey trots, there's no shortage of options on Turkey Day — especially since the weather is still beautiful! Get out and enjoy a wine hike in Malibu or go ice skating in the middle of downtown. No matter what activity you choose from our list, it's sure to be one you'll remember forever.

11 Things to Do on Thanksgiving in Los Angeles
Peruse the Academy Museum of Motion Pictures
The Academy Museum is open on Thanksgiving, so you can stroll through the exhibits without all of the crowds. The collections include some of the most iconic items, photos, and props from famous films, and it's definitely worth checking out exhibitions like Regeneration: Black Cinema 1898-1971.
Where: 6067 Wilshire Boulevard, Los Angeles, CA 90036
More information
Watch The Hollywood Christmas Parade
It's not on Thanksgiving day, but the Hollywood Christmas Parade does take place over Thanksgiving weekend. A festive staple of Tinseltown for over 80 years, the parade is making its iconic return on November 26 at 6 PM. Come watch the floats, marching bands, celebrities, and downtown celebrations!
Where: The parade begins on Hollywood Blvd. at Orange Drive. The U-shaped parade route will travel east to Vine, south on Vine St to Sunset Blvd. and west on Sunset Blvd. back to Orange Drive.
More information
Go to a Theme Park
There's no shortage of theme parks open on Thanksgiving in Southern California. Universal Studios and Knott's Berry Farm are two of our favorite options, and both will welcome visitors for thrills, entertainment, and incredible food on Thanksgiving. It may sound like a unique idea, but you might be surprised by how busy they can get on Turkey Day!


Enjoy a Vineyard Hike with Wine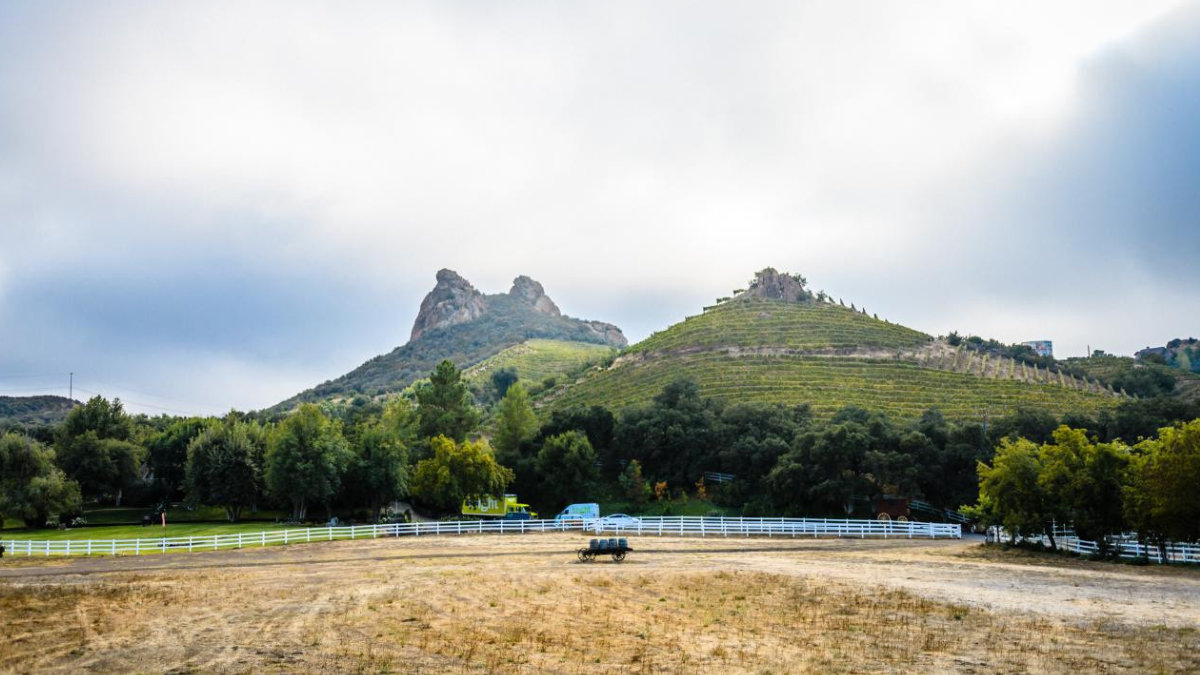 Take a pleasant 2.5-mile stroll around the gorgeous vineyards of Malibu Wines. You'll see incredible views and ancient cave paintings, plus get an exclusive look at their famous organic garden and grapevines. Nothing will make you feel more thankful than this magical tour!
Where: 32111 Mulholland Hwy, Malibu, CA 90265
More information
Treat Yourself to a Spa Day
Wi Spa in Koreatown is open 24/7/365, which means you can experience the gratitude of an incredible spa day on Thanksgiving. Indulge in hot tubs, a variety of unique saunas, or the gorgeous rooftop patio. They also offer lots of massages, treatments, and services to make sure you go home extra relaxed.
Where: 2700 Wilshire Boulevard, Los Angeles, CA 90057
More information
Enjoy Thanksgiving Dinner Without Having to Cook
Who likes doing dishes? Avoid the post-dinner cleanup by visiting one of Los Angeles' incredible eateries for a gourmet Thanksgiving dinner. The Peninsula Beverly Hills, Post & Beam, Sugar Palm Ocean Avenue, and Hotel June West LA all offer incredible prix fixe festivities, while H&H Brazilian Steakhouse has an all-you-can-eat dinner offering, and The Cat & Fiddle has a takeout option, so you can have a delicious Thanksgiving at home, without all the work.
Volunteer and Give Back
In the season of thanks and giving, there's no better way to spend an afternoon than helping those in need. Organizations like Gobble Gobble Give help deliver meals to the homeless. You can participate by bringing a warm meal and simply dropping it off, helping organize clean clothes and blankets, and making deliveries.
Where: Various locations; check the website for details.
More information
Ice Skate in Pershing Square
Experience some winter magic right here in Los Angeles by visiting the Pershing Square Ice Rink! Nestled between the skyscrapers of downtown, you'll love sliding around on the ice. If you need a little support, they even have cute helpers to keep you on your feet. Get a skate in before Thanksgiving dinner, and the food coma sets in!
Where: 532 South Olive Street, Los Angeles, CA 90013
More information
Grab Thanksgiving Lunch at the Aquarium of the Pacific
Have a Thanksgiving experience only Los Angeles could offer by enjoying a day at the aquarium right on the Pacific Ocean in Long Beach. Historically, the aquarium has offered a gourmet boxed lunch that you can enjoy in the seating area or across the street at the scenic Pier Point Park.
Where: 100 Aquarium Way, Long Beach, CA
More information
Run in the LA Turkey Trot
Get your blood pumping before dinner, and register for this LA tradition. The 5 or 10k (it's up to you!) happens every year to raise money for The Midnight Mission. The course runs along Spring St. in downtown Los Angeles and passes by landmarks like the Continental Building and the Walt Disney Concert Hall.
Where: City Hall at 200 N Spring St, Los Angeles, CA
More information
Go on a Horseback Trail Ride
Have a Thanksgiving experience you'll never forget by booking a horseback ride through the trails of Sunset Ranch on Mount Hollywood. Prices start at just $55 for a one-hour ride, and you can either go before dinner or at sunset!
Where: Sunset Ranch Hollywood: 3400 N Beachwood Dr, Los Angeles, CA 90068
More information
EXPLORE MORE:
LA's Ultimate 2023 Winter Bucket List
What's Happening in LA This Month
The Best Restaurants for Group Dinners in LA
LIKE WHAT YOU'VE READ?
Never miss out on a new experience!
Create a Bucket Listers account to access exclusive offers and the latest news in your city