Published Invalid Date
An Emily in Paris Pop-Up is Coming to NYC on December 15
Celebrate the Season 3 release of Emily in Paris with a pop-up market in Little Paris and free screenings of the show! 🇫🇷🥐
by New York Bucket List
Season 3 of Emily in Paris is (finally) almost here, and Netflix is recreating the magic of the show by bringing Paris to New York City. From December 15–21, New Yorkers can stop by Little Paris on Center Street between Broome & Grand in Lower Manhattan for screenings of the new season and an in-world Christmas Market experience.
Register here for a screening of the first three episodes of the new season at the Paris Theater!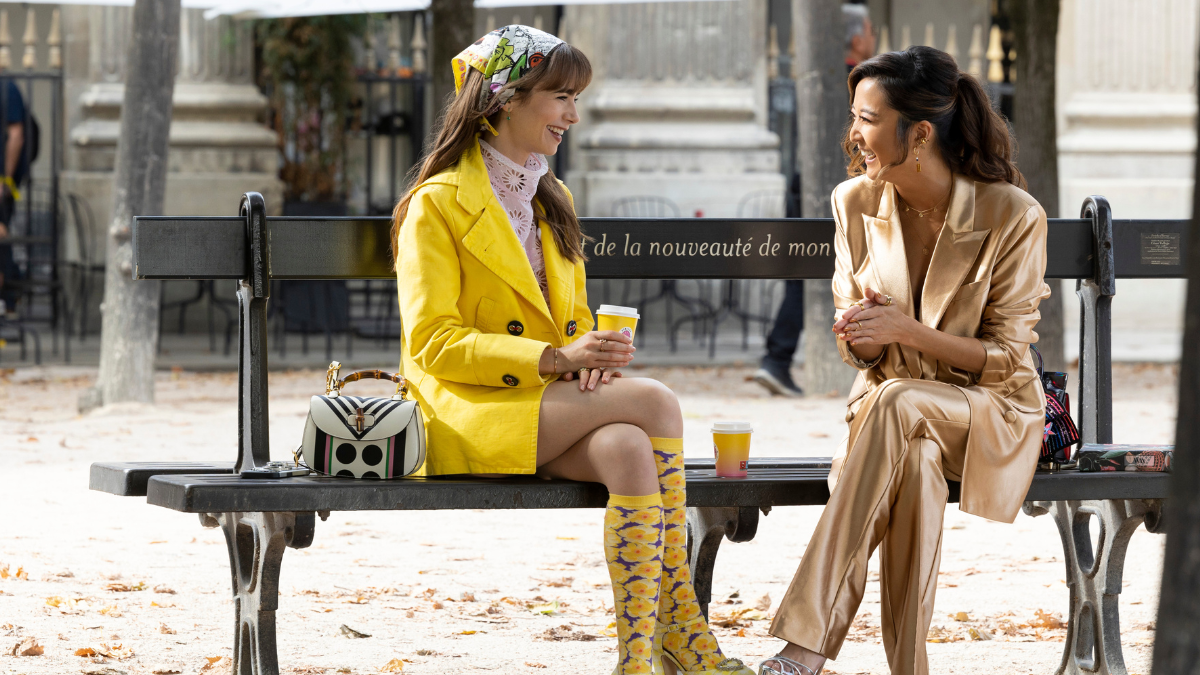 Emily in "Little Paris" will feature the most magnificent holiday market with plenty of Instagrammable moments and opportunities. Open from December 15–17, fans can find Parisian goods and snacks like crepes from Oh Crepe!, hot chocolate from Maman, a mini bouquet cart from East Olivia Flowers, a Paper Source gift wrapping station, and much more, including holiday-themed giveaways related to the show.
The pop-up event will have opportunities for visitors to collect stamps (like on your passport) at different stations and events throughout the market. Snap a selfie with your bestie (like Emily and Mindy), and tag #EmilyinNewYork when posing in the streets of Little Paris, grabbing a crepe, or admiring your fresh bouquet of roses.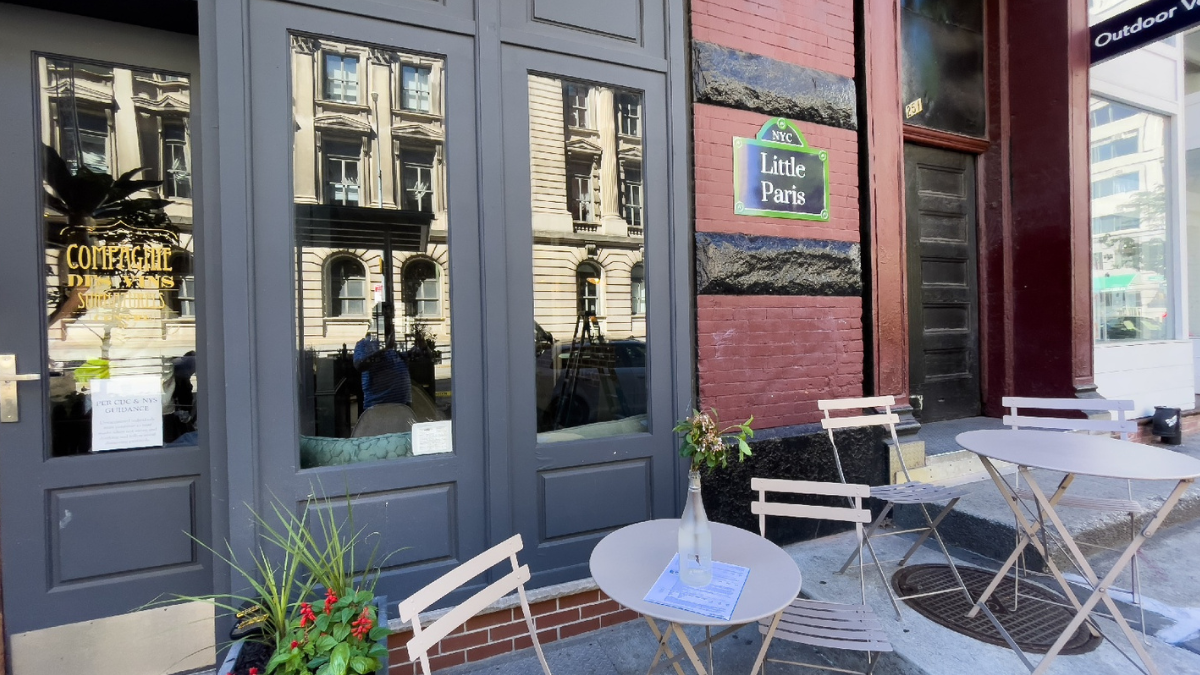 There will also be a Champere Happy Hour—with a complimentary glass of champagne—from 5 PM–6 PM in Maman's Secret Garden. If you stop by Maman between 12 PM and 3 PM, you can grab a signature Emily in Paris cocoa and pastry. Also not to miss is the Catbird Holiday Market stop which is offering complimentary Zapped bracelets to the first five sets of best friends who visit between noon and 1 PM, and don't forget to swing by Coucou to test your French language skills with flashcards, and pick up your guide to NYC's Little Paris.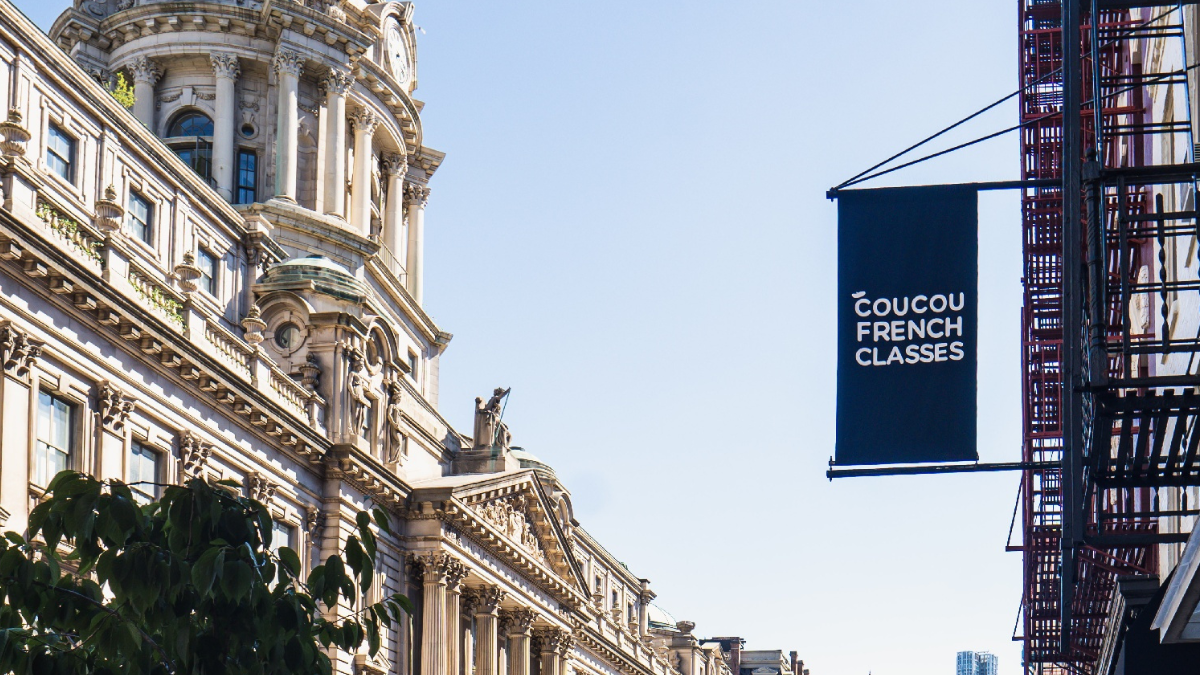 When you've gotten your fill of shopping and french pastries, it's time to sit back, relax, and enjoy the show (literally). The iconic Paris Theater will be temporarily transformed, with an 18-foot tall Eiffel Tower, and the marquee reading "Emily in Paris." Come see it all lit up, and grab a video or photos of the rotating light show, every day from December 16–20. You can register here to catch the screening of the first three episodes of the new season on the big screen. Viewings are free and open to the public.
When & Where:
Emily in Paris Holiday Market: Little Paris: Center Street between Broome & Grand
Open December 15–17 from 12 PM–6 PM.
Emily in Paris Screenings: The Paris Theater: 4 W 58th St, New York, NY 10019
December 16–20 at 6:30 PM daily.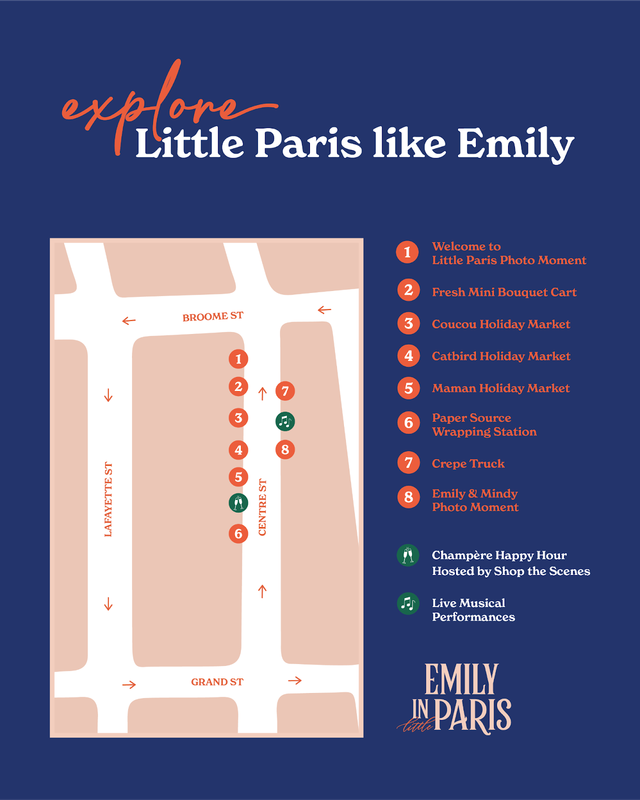 Click here for more information on Emily in Paris.
TITLE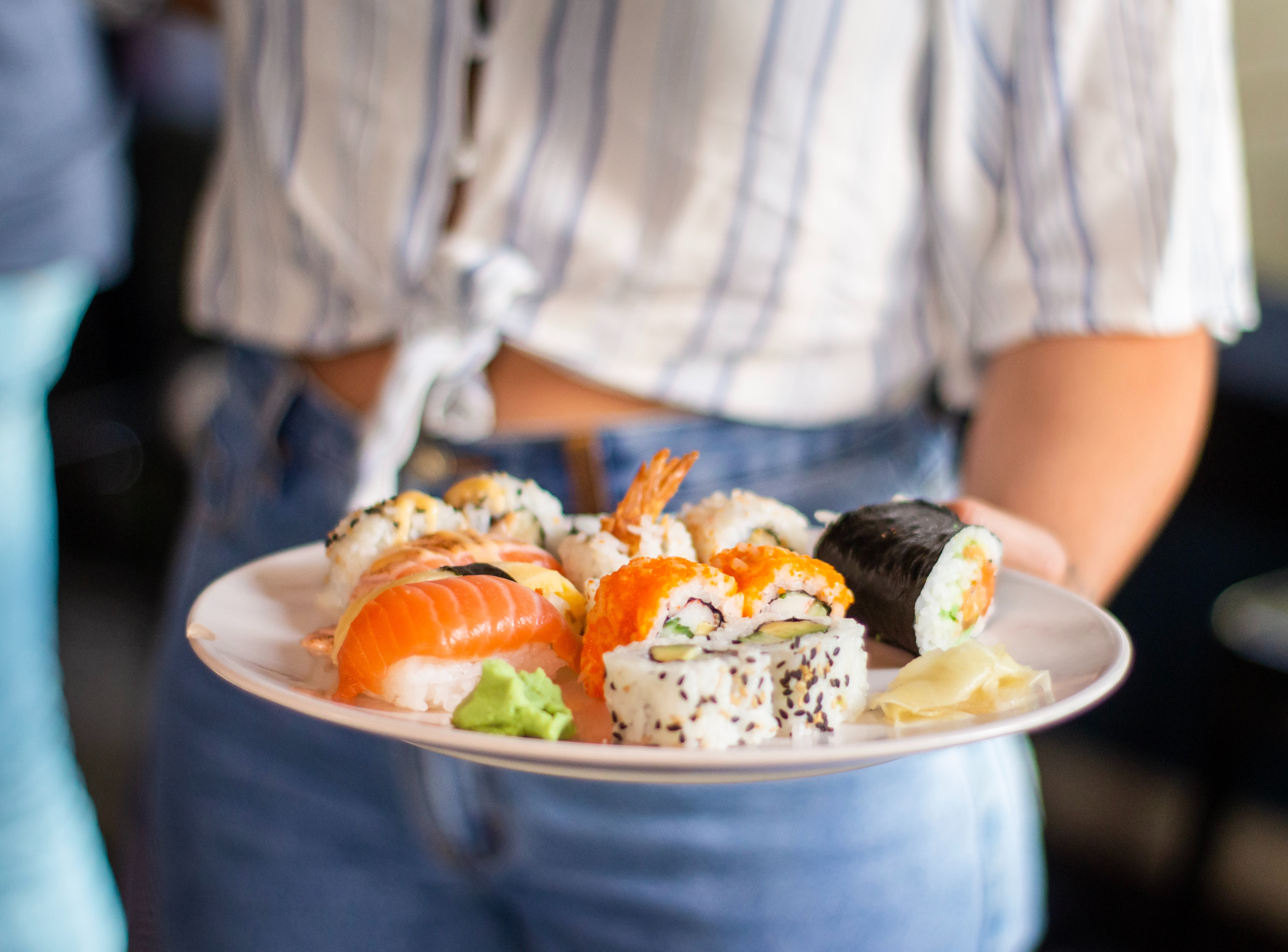 DESCRIPTION