food & drink · arts & culture · music & nightlife · attractions & tours · outdoor activities ·
Published September 1, 2023
What's Happening in LA This Month
A go-to guide for noteworthy events, activities, and things to do in LA this September. 🌆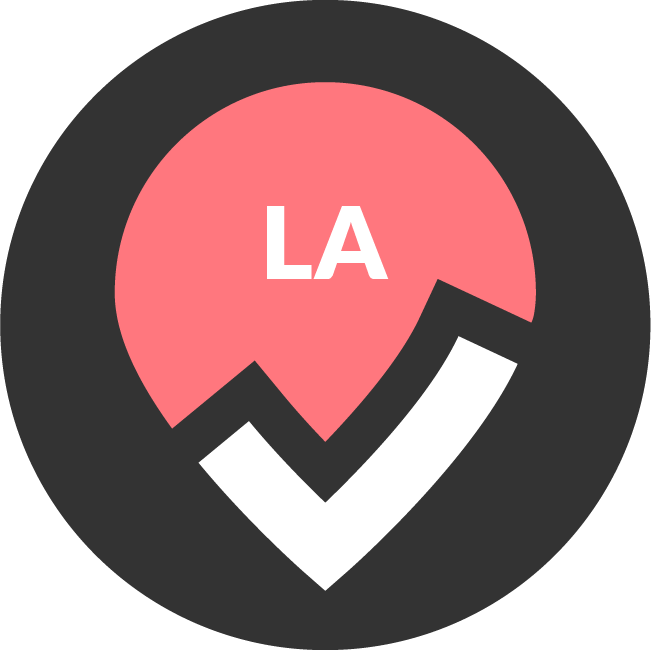 by Los Angeles Bucket List
Summer may be winding down, but exciting things to do in LA never run out. The weather is still perfectly warm for pool parties, but spooky season treats are also starting! There's restaurant and (pasta) bars opening up, outdoor movies from the water, and tons of concerts left to attend—plus a Taylor Swift pop-up exhibit at the Grammy museum.
We rounded up the most exciting noteworthy happenings around LA, so you don't miss out on any of the fun!


25+ Fun Things to Do in LA This September
FOOD & DINING
Now Open: Dine in the new blush-toned Mona Pasta Bar—an intimate Italian salon serving homemade pasta in Downtown LA.

Now Open: Eat at Joyce for modern coastal southern seafood, including a raw bar and shared plates you can eat family style.

Now Open: For a fiery night out, try Miso for fire-cooked meat, bar snacks and buzzy drinks (sake, natural wine, sake-cocktails, and on-tap Japanese beer).

September 2 & 3: Taste the world's-best gelato at Hollywood's Gelato Fest, where the top gelato chefs in the US and Canada compete for the title.
September 8: Sip your way through the 2nd annual LA Rum Fest's most premium rums.

Fridays: Create personalized hand rolls, with complimentary cocktails in hand.
All month: Head to Malibu for wine flight tasting and charcuterie tasting for two.
ACTIVITIES
Sept 1 & 7–10: Attend the Summer in the Garden evening events, including a botanical dance party on September 1 or their live Shakespeare Theater happening September 7–10.
Sept 2, 3, 9, & 16: Revel with the great spirits of Hollywood for live screenings of movies at the Hollywood Forever cemetery grounds, where guests can bring chairs, picnic blankets, and food (including booze).
September 2, 8, 9 & 10: Wrap up the summer with a weekend at Boat Cinema and watch Jaws from mini boats on the sparkling Castaic Lake.
September 3: Spend Sunday Funday at the picturesque Marina del Rey Pool Party, with DJs, bites and drink specials at their sparkling, cabana-filled deck.
September 16: See La La Land in Concert with a live 52-piece symphony and jazz band at LA State Historic Park.
September 22–24: Embrace the coastal cowgirl aesthetic at BeachLife Ranch, with headliners Jack Johnson, Brad Paisley and the Doobie Brothers at Redondo Beach.
Wednesdays: Sip complimentary wine and watch films under the stars at the Rooftop Cinema Club's Wine Wednesday. Each flick comes with a lounge chair, headphones, and a stunning view of LA's skyline.
All Month: Sit on the iconic orange couch, explore Central Perk, and recreate the "PIVOT!" scene at The FRIENDS Experience.
All Month: Catch one of the NFL season's first games at the unparalleled SoFi stadium—whether for the Chargers or Rams.
MUSIC & ENTERTAINMENT
September 1: Bring the whole family to the Kidz Bop live tour! Sing and dance along as they perform renditions of today's biggest hits, from "About that Time," and "As it Was."
September 3: Immerse yourself in a night of hip hop as LL Cool J takes the stage at the Kia Forum during "The Force Tour."
September 6: Attend the Big Night Out Tour by the Goo Goo Dolls, who will be performing their 2022 LP Chaos In Bloom.
September 8: Beloved sister-duo Aly & AJ is back! Relive your teenage years and sing along!
September 9: Grab your red dress for the one and only Jonas Brothers. They'll play from their five albums each night, including their latest record, "The Album."
September 11: Experience Pentatonix captivating harmonies during "The World Tour" at FivePoint Amphitheatre.
September 16: Kolohe Kai has been one of the most popular artists in Pacific Island Reggae music for over a decade. Hear the ukulele with roots in reggae, pop and r&b infused sound.
September 17: Don't miss the Coastal Country Jam Fest, West Coast's biggest beachside festival, headlined by Blake Shelton and Tim McGraw, plus Brooks & Dunn, Maren Morris, Dustin Lynch, and many more.
September 23: Dirty Heads mixes hip-hop, reggae and rock to create a unique sound that embodies SoCal roots. See the band release their 8th studio album Midnight Control.
September 30: Maisie Peters brings "The Good Witch Comes to North America" to life at the iconic Hollywood Palladium.
Fridays: Attend the LACMA's free outdoor concert series, a set of live jazz performances in the museum's beautiful BP Grand Entrance on Fridays through the rest of summer.
All month: Attend a Summer of Stand-Up live event, which features secret comedians along scheduled stars!
ARTS & CULTURE
Through September 8: Step into Chromatic Saturation, an immersive exhibition in Artplex Gallery, celebrating the power of color through vibrant artworks that play with light, shadow, and form.
Through September 18: See the Taylor Swift Pop-Up exhibit at the GRAMMY museum.
All month: Take the Fluid Art Master Class at The Art Room Experience in LA—and bring home the abstract masterpiece after your freeing experience.
All month: See the world of Pokémon translated into works of silk, ceramic and copper at the Japan House in the popular Ovation Hollywood entertainment complex.
All month: Renowned artist Olafur Eliasson will unveil a site-specific installation at The MOCA weaving together light, color, geometry, and ecological awareness.
All month: Explore the captivating, provocative and luxury art of Philippe Shangti at his solo exhibit hosted by Andaz West Hollywood.
LIKE WHAT YOU'VE READ?
Never miss out on a new experience!
Create a Bucket Listers account to access exclusive offers and the latest news in your city