food & drink · arts & culture · music & nightlife · attractions & tours · outdoor activities ·
Published March 31, 2023
What's Happening in LA This Month
A go-to guide for noteworthy events, activities, and things to do in LA this April.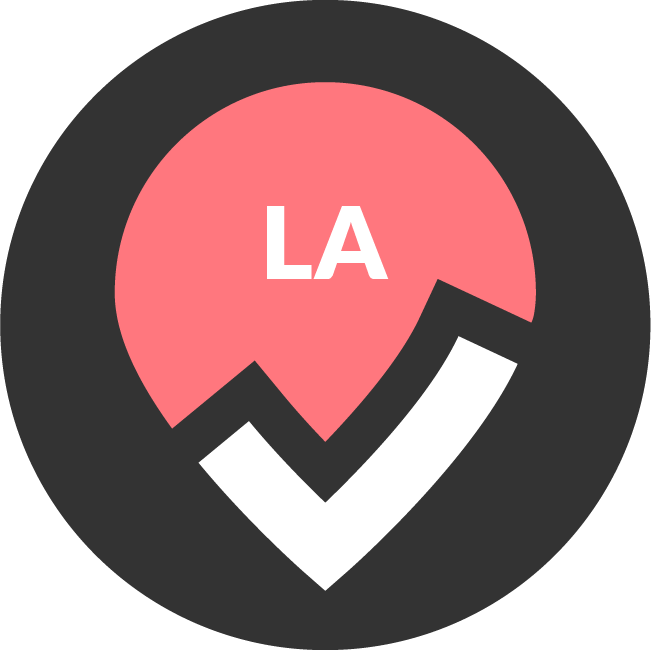 by Los Angeles Bucket List
April has arrived, and we're hoping that means the rainy days are finally behind us! The city is ready for spring, with a wide variety of events and activities to make the most out of the season.
From a morning dance party at the Natural History Museum to a Victorian-inspired party at the Huntington, we've rounded up what's new and noteworthy this month so you don't miss out on any of the fun!
25 Fun Things to do in LA This April
ARTS & CULTURE
All Month: DesertX continues all month and features outdoor art installations across the Coachella Valley with the purpose of creating and presenting contemporary art exhibitions that engage with desert environments.
April 20: Check out up-and-coming filmmakers and artists at the Beyond Hollywood Film Festival, a nonprofit that helps creators and artists in marginalized groups who rarely have a chance to share their stories beyond their own communities.
April 22: Head to the Jerry Moss Plaza at the Music Center between 11:00 am and 2:30 pm for an inclusive one-day festival featuring live performances, art-making activities, and more. Free and open to the public!
April 22–23: The LA Times Festival of Books returns to USC, featuring all things literature and pop culture, plus readings, performances, and more. General admission is free!
April 27: See opera star J'Nai Bridges and Grammy Award-winning drummer and jazz trailblazer Ulysses Owens, Jr. collaborate on Notes on Hope at The Wallis, which includes French art songs, jazz and spirituals from Debussy, Ravel, Ellington, Mary Lou Williams, and more.
FOOD & DINING
Coming Soon: The highly anticipated Best Bet, by Jason Neroni of the Rose Venice, is expected to open this month in the former A-frame building in Culver City. The new spot will serve up various styles of wood-fired pizzas, along will with new pasta dishes, grilled and rotisserie-cooked meats, and more.
Coming Soon: Jemma di Mare is an Italian seafood concept restaurant debuting in Brentwood. Signature dishes include baked clams oregenata, linguine alle vongole, and spicy eggplant parmesan.
April 7 & 21: Learn how to make French pastries like a pro in this class that will teach you the art of making macarons, the petite and beautiful dessert cookies.
April 19: The Victorian is sharing their secret recipe for espresso martinis while also teaching you how to make it with a private instructor in this mixology class.
April 12 & 27: Master the basics of dumpling wrapping at a Handmade Dumpling Party! You'll work with high-quality dumpling wrappers and learn how to create your own fillings from scratch.
ACTIVITIES
All Month: Level up your kicks and learn how to customize your favorite sneakers with fabrics, paints, and more at a DIY Custom Sneaker Class.
All Month: This fluid art class just landed in LA, and lets you paint on walls, chairs, ceilings, etc., plus create and take home a custom piece of wall art.
All Month: Spend spring break at the World of Illusions (pictured above) and experience mind-bending exhibits that will blow you away. There are four distinct spaces to explore, and each exhibit will transport you to a world of fantasy and imagination. P.S. Use code BUCKETLIST30 for 30% off tickets!
April 1: Travel back in time and attend A Victorian Afternoon at the Huntington. This family-friendly event will have Victorian-inspired crafts and activities, plus dancing and more. Free with admission!
April 7: Explore the Natural History Museum after hours with live music, DJs, topical discussions, signature cocktails, pop-up experiences, special NHM collections displays, and more. This month's theme is Space, Time, and Beyond.
April 7: The Arboretum is hosting a family-friendly Spring Fling with an egg hunt, crafts, live music, photo ops, and more.
April 14: Check out what happens in Descanso Gardens during extended hours at Cultivate. Enjoy food and drink, music, tours, readings, hands-on activities, and more. Free with admission.
April 15 & 22: Grand Park's Easy Mornings series is the perfect way to start your weekend. Enjoy performances, activities, and workshops that highlight the art of dance and music, nature, health and wellness, digital arts, and more.
April 15: The Pickwick Vintage Show is back with over 70 exhibitors from across California showcasing unique jewelry, clothing, accessories, textiles, and more.
April 29: LA's largest outdoor movie series is back! Get ready for fun audience games, live music, food trucks, and of course, a stellar lineup of movies. Pro-Tip: snag the lowest ticket prices here!
April 29–30: Parallax is Europe's largest wholesale fair for independent art and design, and it's coming to LA on April 29. Find a playful combination of art, music, and technology, including LED screens and cinema. Entry is free!
April 30: Celebrate Bob Baker Day at an all-day carnival with puppet shows, music, games, special guests, and more. Entry is free, but reservations are required.
MUSIC & ENTERTAINMENT
April 1: Wake up and dance first thing in the morning at this invigorating sober dance party at the Natural History Museum on April 1!
April 14–23: Coachella doesn't need much of an explanation, but in case you're unaware of what's arguably the biggest music festival in America, it's taking place this month in the Coachella Valley.
LIKE WHAT YOU'VE READ?
Never miss out on a new experience!
Create a Bucket Listers account to access exclusive offers and the latest news in your city