fitness & wellness · food & drink · arts & culture · attractions & tours ·
Published February 2, 2023
The Best Rainy Day Activities in LA
13 fun things to do on a rainy day in Los Angeles. ☔️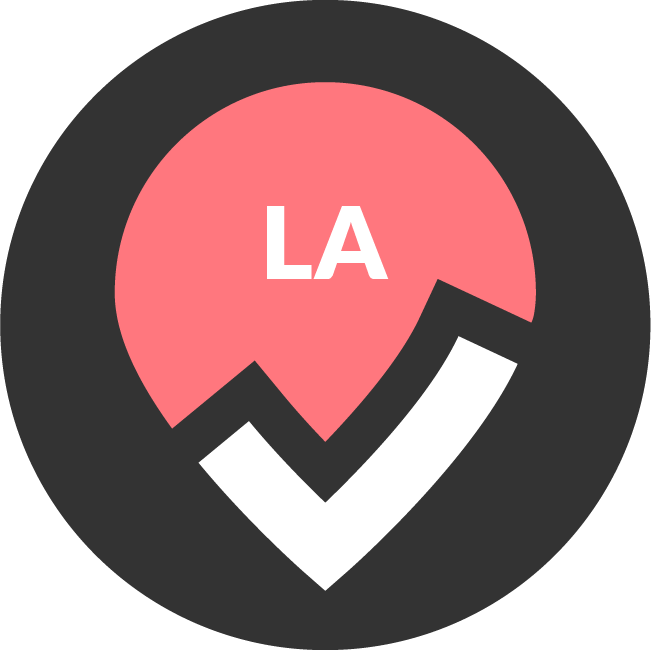 by Los Angeles Bucket List
Los Angeles is known for its sunny weather, palm trees, and picturesque beaches (west coast best coast!), but once every now and again, mother nature flips the script—the skies cloud over, and Angelenos have to figure out why there are drops of water falling from the sky.
While a few rainy days a year is a fair price to pay for living in paradise, it makes some of our favorite outdoor activities—hiking, outdoor dining, beach days—not so feasible. Thankfully there are still lots of things to do indoors, from touring iconic landmarks to slinking into a hidden speakeasy.
We've put together the ultimate list of things to do in LA on a rainy day, so you can still enjoy the city on those wet, not-so-sunny days!
12 Things to do in LA on a Rainy Day
Visit a Late Night Tea House
Shiloh is a late night tea house with a goal to reimagine nightlife by "creating a calm, open and inspiring atmosphere for community, connection, and creation." Offering a peaceful space to connect through tea and conversation, this tea house also offers live music, creative workshops, and rituals and practices that engage the senses. Sounds like a pretty perfect way to spend a rainy night.
Open from 7 pm – 10 pm Monday – Thursday; 7 pm – 11 pm Thursday – Sunday. Reservations required.
Where: This spot isn't on Google maps. 🤫 Make a reservation on the site for the address, or head to the Arts District in DTLA and ask around.
For more information on Shiloh Late Night Tea House.
Go Rock Climbing
The rain may make climbing outdoors less than ideal, but you can climb all the walls you want at LA Boulders. This bouldering-only gym requires no ropes or harnesses and features 17-ft high climbing walls, comprehensive fitness classes, and more. In other words, it's the perfect place to get active when you're stuck indoors.
Where: 1375 E 6th Street #8, Los Angeles, CA 90021
For more information on LA Boulders.
Duck Into a Hidden Speakeasy
Hide from the rain in one of LA's hidden speakeasies. Nothing feels quite as exhilarating as escaping the city (and the soggy weather), and finding yourself in a secret cozy space, sipping cocktails. From 1920s-style spots to laidback lounges to venues offering table-side magic shows, this is an activity that will definitely keep you occupied on a rainy day.
Where: Various locations.
For more information on LA's best hidden speakeasies.
See a Comedy Show
If all the rain is bumming you out, spending an evening in the company of LA's top comedians might be the remedy. Nitecap is a hidden gem in Burbank, and gathers the city's best comedians from Netflix, HBO, Comedy Central, and more. In other words, there's a good chance you'll get to see a big name drop in!
Where: 2200 West Burbank Blvd, Burbank, CA 91506
For more information on Underground Comedy at the Nitecap.
Take a DIY Custom Sneaker Class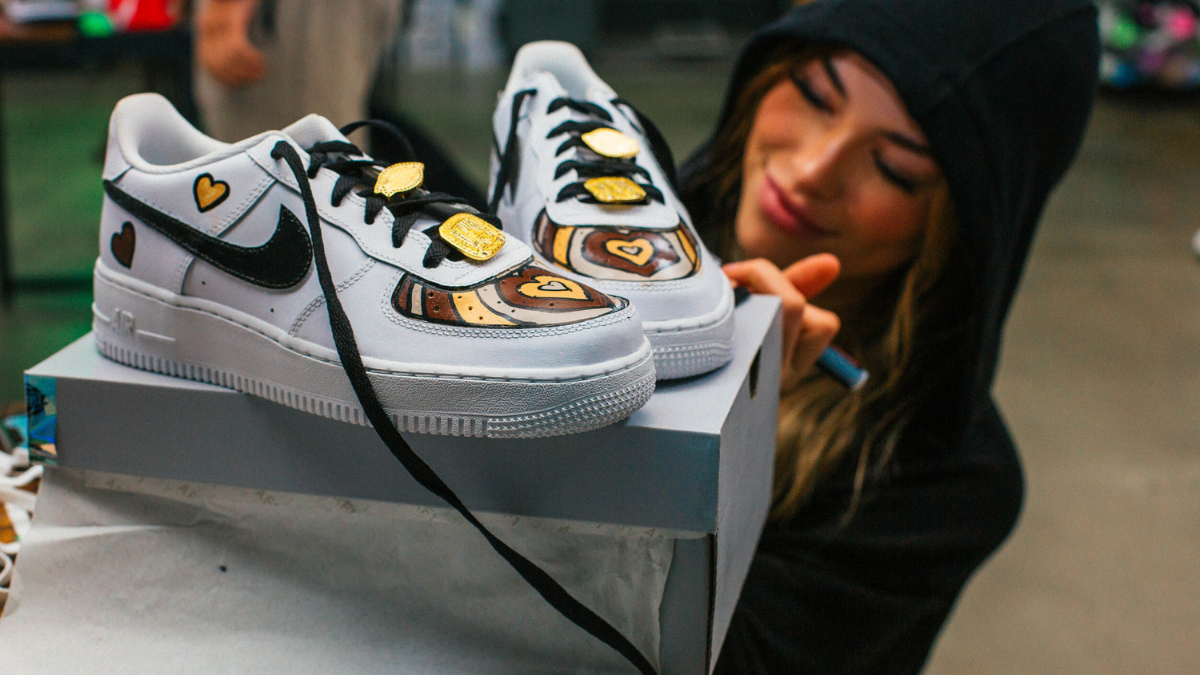 If you're someone who gets antsy when you can't get outside and burn some energy off, try doing something with your hands. This custom sneaker class allows you to get creative with paint, pens, fabric, and more, so you can create a truly custom pair of kicks.
Where:
Nesquik: 1457 Colorado Blvd. unit 102, Los Angeles, CA, 90041
Northridge Mall: 9301 Tampa Ave, Northridge, CA 91324
For more information on DIY Custom Sneaker Classes.
Treat Yourself to a Spa Day
You may not be able to relax at the beach or lounge poolside, but you can enjoy a day at the spa. LA is home to some of the top spas in the world, and few things are better than stealing away some time for yourself. Check out Beverly Hot Springs Spa, offering the only natural mineral thermal spa in the city, or head to Conrad Spa for sweeping views high above the city, five-star dining, a relaxation room, infrared treatments, and more.
Where:
Beverly Hot Springs Spa: 308 N Oxford Ave, Los Angeles, CA 90004
Conrad Spa: 100 S Grand Ave, Los Angeles, CA 90012
Get Lost in a Good Book at the LA Central Library
The LA Central Library is the main branch of the LA public library system, and it's not your average neighborhood library. For starters, it's the third largest public library in the US in terms of book and periodical holdings. It also has a storied history, stunning architecture, an impressive interior, and lots of places to explore or hunker down with a good book.
Where: 630 W 5th St, Los Angeles, CA 90071
For more information on the LA Central Library.
Tour the Dolby Theatre
LA is the hub of the entertainment industry, and while there are lots of places to explore the world of showbiz, none are quite as glamorous as the Dolby Theatre. Home of the most prestigious award ceremony in Hollywood, the theater is inspired by a European opera house and boasts stunning architecture, a grand stage, and more. Take a tour and walk in the steps of celebrities, see an Oscar® statuette up close, and relive iconic moments.
Where: 6801 Hollywood Blvd, Hollywood, CA 90028
For more information on the Dolby Theatre Tours.
Learn How to Make Sushi
Up your cooking game at a hands-on sushi-making class. Learn how to make perfect sushi rice, choose fresh ingredients, and master the art of the roll. This event is also BYOB, so you'll get to enjoy your handmade Tuna, Salmon, and California Rolls while sipping your favorite wine, sake, or beer.
Where: Penny Oven: 2131 Colorado Blvd, Eagle Rock, CA
For more information on Sushi Making Classes.
Take an Indoor Snowboarding Lesson in Santa Monica
Most people don't associate snowy mountain peaks with Los Angeles, but Virtual Snow allows visitors to try winter sports like skiing and snowboarding. With the help of an instructor, you can learn the basics or improve your technique—sans snow. And when you're ready to finally take a boarding trip, you can enjoy more time on the slopes and less time figuring it out.
Where: 3105 Pico Blvd, Santa Monica, CA 90405
For more information on Virtual Snow.
Visit the Aquarium of the Pacific
Visiting the Aquarium is like entering another world. See over 12,000 animals and 100+ exhibits that showcase the diversity of the Pacific Ocean from the colder regions of the Northern pacific all the way down to the ​​warm coral reefs and lagoons of the Tropical Pacific. From mesmerizing sea jellies to sharks you can touch to playful sea otters, there is plenty to do, see, and experience at the Aquarium.
Where: 100 Aquarium Way, Long Beach, CA 90802
For more information on the Aquarium of the Pacific.
Cozy Up in a Café
When the weather outside is dreary, there's nothing wrong with holing up in a café for an afternoon to escape the rain—especially when there's coffee involved. LA has no shortage of cafés to lounge in, get some work done, or read a good book. Some of our favorites include Hilltop Coffee + Kitchen, Intelligentsia, and Dinosaur Coffee, but you can check out the whole list here.
Where: Various locations.
For more information on LA's Best Cafes.
LIKE WHAT YOU'VE READ?
Never miss out on a new experience!
Create a Bucket Listers account to access exclusive offers and the latest news in your city