food & drink · music & nightlife ·
Published February 1, 2023
The Ultimate Guide to Chicago's Best Sports Bars
The ultimate list of Chicago sports bars just in time for game day. 🍻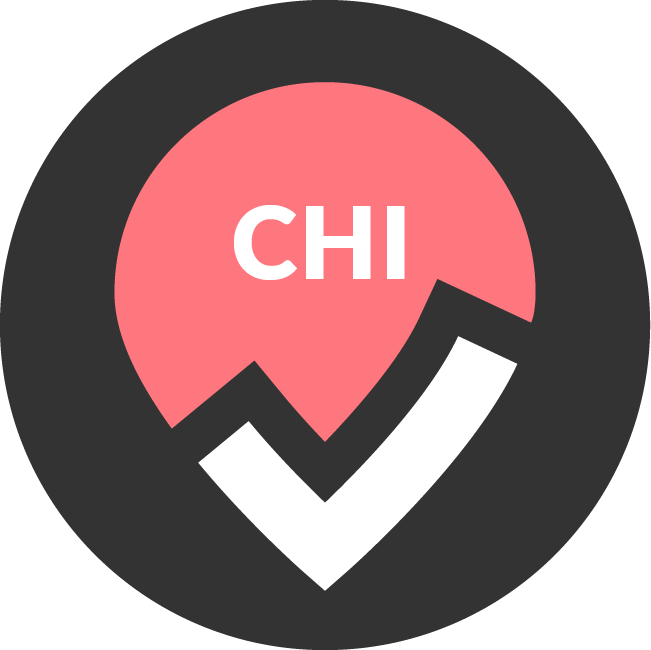 by Chicago Bucket List
It's no secret that Chicago is a sports town; whether it's the Chicago Bulls or the Chicago Bears, fans here are dedicated to their teams. And while seeing a game in-person is a must-do experience, it's just not feasible every time. So when the Cubs are in the World Series (we can dream, right?), and you can't make it to Wrigley Field, catching it on a big screen with delicious bar bites and mugs of beer is a pretty good second option.
From longtime establishments and small Irish pubs to massive complexes and sports betting bars, we've gathered the ultimate list of sports bars in The Windy City. So grab your friends, put on your team's colors, and get ready to cheer on your favorite athletes at these incredible sports bars.


The Ultimate List of Chicago Sports Bars
Lincoln Park
Parlay Lincoln Park
Parlay Lincoln Park is hosting the ultimate Bears viewing party all season long. With a high-energy atmosphere and elevated bar fare, Parlay Lincoln Park aims to be a quintessential gathering spot for sports lovers. Don't miss the chance to experience fall football with friends and cheer on your team in style!
Where: 950 W Wrightwood Ave, Chicago, IL
More information
Kirkwood
Kirkwood is a neighborhood sports bar with a spacious beer garden, comfortable sidewalk café, and unique indoor space that can accommodate any size group, from small gatherings to large private events. On Super Bowl Sunday, you can watch the game with sound and enjoy $6 stadium cups, $8 Vegan bombs, and four mini burgers + fries for $12.
Where: 2934 N. Sheffield Ave., Chicago, IL
More information on Kirkwood.
Joe's on Weed St
This 21 and over spot is THE location for everything sports. The spacious venue is packed with over 120 televisions, HD projector screens, and 14 satellites, so you can catch every NFL, NBA, NCAA, or NHL game.
Where: 940 W Weed St, Chicago, IL
More information on Joe's on Weed St.
Glascott's
Another family-owned and operated sports bar in the Chi-Town is Glasscott's, which opened in 1937 and still serves drinks and bites in an Irish Pub-style saloon. A lively gathering spot for any occasion, Glascott's is especially spirited on game days!

Where: 2158 Halsted St, Chicago, IL
More information on Glascott's.
Over/Under
If you're the betting type, there's no better spot in Chicago than Over/Under. The new bar in Lincoln Park features over 40 sports viewing and wagering information screens for an ultimate sports app experience. Combine that with top-of-the-line flatscreens on every wall, lots of bar seating, and a wide selection of food and booze, and you can't go wrong.
Where: 2723 N. Halsted, Chicago IL
More information on Over/Under.
McGee's Tavern
Get your fill of tasty bar bites like Fried Pickles, Buffalo Chicken Dip, and Hand Dipped Cheese Curds, plus a wide selection of beer, wine, and cocktails at this classic neighborhood bar. McGee's is a friendly, bustling tavern with a timeless interior. It also has TVs, a bar, and hi-top seating, and if you can snag one, a cozy booth with its own screen for watching whatever game you choose.
Where: 950 W Webster Ave, Chicago, IL
More information on McGee's Tavern.
Halligan Bar
Located in the heart of Lincoln Park, Halligan Bar is known for great beer and a fun atmosphere. You can expect comfy booths, a friendly staff, great service, and a great place to catch the big game.
Where: 2274 N Lincoln Ave Chicago, IL
More information on Halligan Bar.
Gaslight
Gaslight boasts three full bars, a delicious menu, and a spacious year-round patio that's open seven days a week for brunch, dine-in, carryout, and delivery. The neighborhood bar is also running a Super Bowl Special starting at 5pm on February 12. For $30, you can enjoy a food and drink package that includes Domestic Drafts and a Chili and Tatcho bar.
Where: 2450 N Clark St, Chicago, IL
More information on Gaslight.
Tin Lizzie
Home of the famous weekly Turtle Races, Tin Lizzie is not your run-of-the-mill sports bar. Playing Detroit and MSU games is the primary focus, but with multiple TVs, you won't have a problem catching your game of choice. Apart from watching games, though, you can also play games here. Tin Lizzie is the ultimate gathering and hangout spot, with a wide selection of board games, card games, and events every day of the week.
Where: 2483 North Clark Street, Chicago, IL
More information on Tin Lizzie.
Vaughan's Pub
An old-school Irish pub with casual vibes and weekly football specials? Count us in. Along with a generous bar space, booths, and TVs for catching the action, Vaughan's Pub also has private events spaces for rent; make sure to check out special package options perfect for hosting your group for the big game.
Where: 5485 N Northwest Hwy, Chicago, IL
More information on Vaughan's Pub.
Lakeview/Wrigley
Murphy's Bleachers
Calling all Cubs fans—this one's for you! Murphy's Bleachers has been around for 80 years and was the city's first rooftop bar. Situated right across from Wrigley Field, this Chi-Town staple provides unbeatable ball park views, making it a prime spot on game days. The iconic bar has also seen its fair share of celebrities, from actors and musicians to pro athletes, so keep your eyes peeled. 👀
Where: 3655 North Sheffield, Chicago IL
More information on Murphy's Bleachers.
Houndstooth Saloon
Houndstooth Saloon serves up comfort food with a Southern flair, along with cocktails, wine, and beer. The comfortable and quirky interior showcases antler chandeliers, a spotted cow-patterned bar counter, and plenty of TVs so you can catch every play no matter where you're seated. Come for the big game and enjoy celebrating every touchdown with other fans. Or, order one of their Game Day catering packages for your Super Bowl party.
P.S. As its namesake subtly suggests (for college football fans in the know), Houndstooth is the Chicago home for the University of Alabama fans. Roll Tide!
Where: 3369 North Clark St, Chicago, IL
More information on Houndstooth Saloon.
The Pony Inn
Much like its tagline, "Good Food, Cold Beer," The Pony is a neighborhood bar that's straightforward and to the point. Grab a seat downstairs at the 38-ft copper-plated bar, or head to the second floor, where you'll find a retractable glass roof. Both spaces are set up with wall-mounted flatscreens, so whether you're trying to catch the NBA finals or need a good place to watch the Super Bowl, The Pony has you covered.
Where: 1638 W Belmont, Chicago, IL
More information on The Pony Inn.
Sluggers
Sluggers has been called a "sports bar on steroids," but its massive size and ample activities and offerings don't take away from its neighborhood bar feel. On the first floor, you'll find an impressive collection of sports memorabilia lining the walls and over 40 TVs—six of which are 10-ft big screens!
Upstairs, you'll find yourself inside a full-blown sports complex with batting cages, electronic basketball, skeeball, air hockey, and much more.
Where: 3540 North Clark Street, Chicago, IL
More information on Sluggers.
River North/Streeterville
Jake Melnick's Corner Tap
The menu at Jake Melnick's features mouth-watering BBQ dishes, classic American pub fare, and world-famous chicken wings. The cozy dining room is set up with large TVs to watch any game you choose, but as the official Blackhawks bar, it's a great option for hockey fans.
Where: 41 East Superior St, Chicago, IL
More information on Jake Melnick's.
Radio Room
This laid-back, no-frills spot in the heart of River North is massive. With a seating capacity of up to 400 across four unique spaces, you'll have lots of space to sit back, relax, and watch the game.
Where: 400 N State St, Chicago, IL
More information on Radio Room.
Timothy O'Toole's
Timothy O'Toole's is another Chicago favorite, boasting a whopping 72 HDTVs, 48 beers on tap, and award-winning wings. Paired with a menu chock full of wings, burgers, wraps, tacos, entrees, and desserts, this spot is a crowd-pleaser, sports fan or not.
Where: 622 N Fairbanks Ct, Chicago, IL
More information on Timothy O'Toole's.
Mother Hubbard's
Don't underestimate this dive bar in River North. Mother Hubbard's may look inconspicuous, but inside, you'll find colorful graphic wall murals, pool tables, arcade games, phenomenal service, and a great menu. Their motto to guests is "Yes, you can have your game on a TV near you," which tells you everything you need to know.
Stop in for the Super Bowl, March Madness, the Stanley Cup, or the World Series—the staff will happily turn on whatever game you'd like. But get there early—it fills up fast on game day!
Where: 5 West Hubbard St, Chicago, IL
More information on Mother Hubbard's.
Old Town/Gold Coast
Corcoran's
Corcoran's is a neighborhood bar and grill right across from Second City, with a friendly, lively vibe. With outdoor dining options and weekend football specials, it's a great spot to meet up to watch the big game and enjoy craft beer and cocktails.
Where: 1615 N Wells St, Chicago, IL 60614
More information on Corcoran's.
Woodie's
As the self-proclaimed home of the Cincinnati Bengals, Woodie's is the place to catch all the action on game day. You can compete for fan of the week, listen to a DJ playing funny videos and music during commercials, participate in giveaways, and enjoy great bar food like nachos, wings, and the famous Cincinnati Chilli.
Where: 1535 N Wells St, Chicago, IL
More information on Woodie's.
Declan's
This Old Town Irish pub boasts fresh, high-quality food, great service, and a comfortable, friendly atmosphere. There's a reason it's one of the top go-to spots in the city; with 15 flat screens, large tables, booths, and plenty of bar seating, you can watch all the games you're hoping to catch and then some.
Where: 1240 North Wells Street, Chicago, IL
More information on Declan's.
Old Town Pour House
Dubbed Chicago's Best Beer Bar, Old Town Pour House is known for its extensive beer list from lagers to IPAs to stouts and everything in between. The menu also features elevated bar food like gourmet burgers, smoked cheddar mac n' cheese, and chicken tinga tacos. Equipped with a massive HDTV wall, multi-level indoor dining, and private party rooms, you've got plenty of ways to watch the big game.
Where: 1419 N Wells St, Chicago, IL
More information on Old Town Pour House.
Fireplace Inn
A Chicago institution since 1969, Fireplace Inn has all the key ingredients of a great sports bar—tons of beer options, flavorful bar bites, walls lined with TVs, and house cocktails. The atmosphere is cozy and inviting with string lights, comfy booths, and its namesake, a fireplace.
Where: 1448 N Wells St, Chicago, IL
More information on Fireplace Inn.
Hopsmith Tavern
Any Michigan State fans here? Hopsmith is the home away from home of the Spartans, and on game days, you can expect to watch the action live, sing along to the fight song, and even meet Sparty himself. This classic bar is loaded with TVs, a wraparound bar, and a glassed-in rooftop.
If you're not a Michigan State fan, don't worry; you can also catch everything else here, from Blackhawks, Bears, and Bulls games in the fall and winter, to Sox and Cubs games in the spring.
Where: 15 West Division St, Chicago, IL
More information on Hopsmith.
Butch McGuire's
Founded in 1961, Butch McGuire's is credited with starting the bar corridor of Rush and Division. Over 60 years later, the famed establishment is still family-owned and operated and remains a great place to meet new people and gather with friends, especially when you need a place to watch the big game. With its over-the-top decor, large TVs, and unbeatable atmosphere, this Irish saloon is a must-visit on game days.
Where: 20 W Division St, Chicago, IL
More information on Butch McGuire's.
Benchmark
Gigantic flatscreens, comfy lounge areas, a modern interior, and an outdoor patio (with a retractable roof!) make Benchmark one of our favorite sports bars in the city. Add in unique menu items like Reuben Rolls and Hot Honey Sopressata Pizza, plus fresh cocktails, and you've got everything you need for an afternoon or evening of game-watching.
Bonus: Benchmark offers a special for the big game on Super Bowl Sunday. On February 12, you can enjoy a call drinks package + one food menu item for $40 while you watch the game.
Where: 1510 N Wells St, Chicago, IL
More information on Benchmark.
LG's Bar & Kitchen
The rich interior of LG's Bar & Kitchen features exposed brick, polished wood, floor-to-ceiling wine racks, and a large dining area with lots of seating options. If that and the menu aren't enticing enough, LG's shows games all day long every Sunday during football season. You can also enjoy food and drink specials, raffles, and swag giveaways.
Where: 1525 Wells St, Chicago, IL
More information on LG's Bar & Kitchen.
Logan Square/Wicker Park
Moonlighter
This rustic-chic bar bordering Logan Square and Humboldt Park is stylistically sleek and simultaneously warm and inviting. With an emphasis on hospitality, you can expect to be well taken care of as you choose from a selection of craft beers, world-class cocktails, and delicious burgers, salads, and late-night bar bites. You can catch the game on any of the big screens inside, cozy up around one of the fireplaces, or enjoy a meal al fresco on the dog-friendly patio.
Where: 3204 W Armitage Ave, Chicago, IL
More information on Moonlighter.
Lottie's Pub
Once a grocery store turned speakeasy, Lottie's Pub has been a Chicago institution since 1934. The storied history is fascinating, and it remains a fantastic place to sit back, order a few drinks and bites, and mingle. Today, the pub boasts outdoor dining options, and its interior is strung with twinkling lights and outfitted with flatscreens so you can catch the big game.
Where: 1925 W Cortland St, Chicago, IL 60622
More information on Lottie's Pub.
Fatpour Tap House
Go Blue! Fatpour is a lively bar in Wicker Park that proudly supports college football—specifically, the University of Michigan Wolverines. When you visit on game day, it'll be like you're at a tailgate party in Ann Arbor. With many sound ON TVs, you'll get the full experience. Plus, you'll get to participate in giveaways, compete for fan of the week, and enjoy game day specials.
When the Wolverines aren't playing, stop by and catch other college games, NFL games, playoff rounds, and major events like the Super Bowl.
Where: 2005 West Division St, Chicago, IL
More information on Fatpour.
Park & Field
This epic venue is a vintage sports club, craft beer bar, and farm-to-fork eatery all in one. There's something for everyone here with six event spaces, an accommodating main dining room, firepits, bocce courts, and more.
If you're not in the mood to host an event but want to participate in Super Bowl festivities, grab tickets to Park & Field's Super Bowl party, where you can enjoy a buffet and tailgating faves, a drink package, prizes, raffles, and more!
Where: 3509 W Fullerton Ave, Chicago, IL
More information on Park & Field.
Standard Bar & Grill
Every night is a party at Standard Bar & Grill. With two floors to enjoy 30 big screen TVs, plus two 140-inch projector screens, it's a great spot to catch everything from UFC fights and boxing matches to NBA playoff games and the Super Bowl.
Round up your friends and stop in for a fun night of rooting on your team of choice, or order a Super Bowl special to take home that includes trays of jumbo bone-in wings and delicious house-made sauces.
Where: 1332 N Milwaukee Ave., Chicago, IL. 60622
More information on Standard Bar & Grill.
LIKE WHAT YOU'VE READ?
Never miss out on a new experience!
Create a Bucket Listers account to access exclusive offers and the latest news in your city