food & drink · outdoor activities ·
Published May 16, 2023
Nine LA Markets You Need to Visit
Update your wardrobe, spice up your pantry, and refresh your apartment in one fell swoop! 🍒👜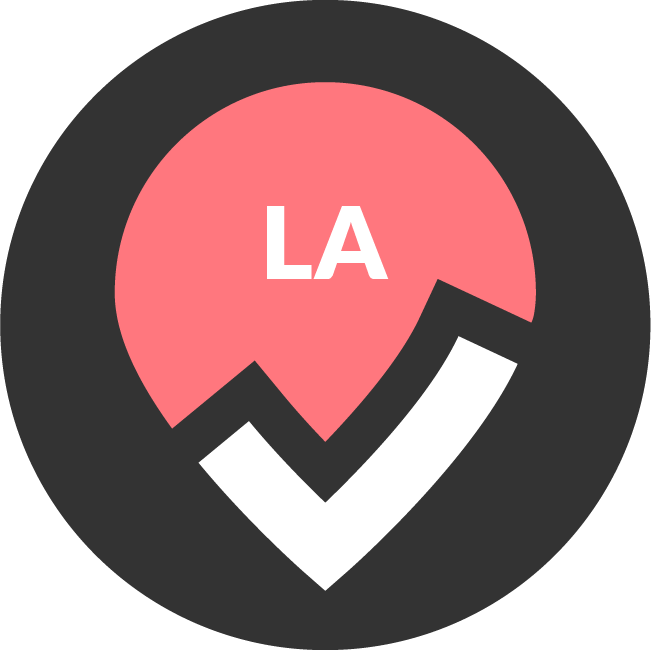 by Los Angeles Bucket List
Los Angeles is notorious for its fashion and shopping scene, praised for its health-conscious food offerings (hello, birthplace of Trader Joe's), and is recognized for its vast art scene (if you haven't taken a photo in front of the LACMA lights, do you really live in LA?). It's also home to dozens of markets that combine all three—fashion, food, and art—plus much more.
Whether you're looking to update (or backdate) your wardrobe, feng shui your apartment, or need some fresh produce to make a restaurant-worthy meal at home, LA has a unique market waiting for you. We've rounded up some of the best in the area, from mega flea markets to small vintage shopping markets and everything in between.

The Best Farmers Markets & Flea Markets in LA
The Original Farmers' Market
The Original Farmers Market has earned its title—it's been around since 1934 when a "village" was set up at 3rd and Fairfax where local farmers could sell their fresh fare. Fast forward to today, and it's one of LA's favorite places to shop for curated goods, grab a bite to eat, and enjoy live music and events throughout the year.
Where: The Grove at 6333 W 3rd St, Los Angeles, CA
When: Daily from 10 am–7 pm
More information.
Larchmont Village Farmers Market
Smaller in scale than its other Los Angeles counterparts, the Larchmont Village takes quality over quantity into account for its Sunday Farmers Market. With fresh blooms and produce, you can check most of your weekly grocery shopping off the list...and then stop by the Salt & Straw booth to reward yourself with some mouth-watering scoops!
Where: 209 N Larchmont Blvd, Los Angeles, CA
When: Sundays 10 am–2 pm
More information.
Santa Monica Farmers Market
Open every Wednesday, Saturday, and Sunday, Santa Monica brings farmers markets to Downtown, Main Street, and Pico neighborhoods. Wednesdays are reserved for premium ingredients from the area's top chefs and foodies, whereas Saturday's lineup is full of organic produce and readymade foods.
Where: Various locations. Check the website for details.
When: Wednesday & Saturday, 8 am–1 pm; Sunday, 8:30 am–1:30 pm
For more information.
Silverlake Flea
Silverlake is known for its thrift stores and hipster coffee shops, so it's a no-brainer that it would also be home to the "Cutest Indie Flea Market." Filled with local indie vendors selling everything from vintage clothing to rare vinyl and hosting free performances, this one-stop shop is essentially the flea market equivalent of (500) Days of Summer.
Where: 1911 Sunset Blvd, Los Angeles, CA
When: Saturday, 8:30 am–3:30 pm; Sunday, 9:30 am–3:30 pm
More information.
Rose Bowl Flea Market
One of the most iconic markets, albeit overwhelming, is the Rose Bowl Flea Market. With over 2,500 vendors each month, this market is not for the indecisive. With roughly 20,000 thrifties flocking to the Rose Bowl Stadium once a month, the early bird will most likely get the worm. And by worm, we mean the oversized, overdyed, up-cycled, lightly-distressed denim jacket...for example.
Note: Tickets must be purchased online beforehand. VIP tickets are available and allow you to enter the market at 5 am for a whopping four hours of shopping before doors open for general admission attendees.
Where: Rose Bowl Stadium at 1001 Rose Bowl Dr, Pasadena, CA
When: Second Sunday of every month.
More information.
Melrose Trading Post
Whether you're looking to build out an early 2000s wardrobe or turn your apartment into a mid-century haven, the open-air Melrose Trading Post offers the ultimate Sunday Funday each week, rain or shine. With an array of antiques, indoor plants, handmade jewelry, and upcycled goods, it's easy, however enjoyable, to get lost among the maze of tents.
Fun fact: The entrance money raised each week is donated to Fairfax High School. So don't think of it as shopping; think of it as performing your civic duty.
Where: Fairfax High School: 7850 Melrose Ave, Los Angeles, CA
When: Every Sunday, 9 am–5 pm
More information.
Artists & Fleas
This Brooklyn-based market went bi-coastal in 2016 and set up shop in the equally vibrant locale of Venice. Sitting at the corner of Abbot Kinney Blvd and Westminster Avenue, this market focusing on art, design, and vintage merchants, blends right in with Venice's free-spirited vibe and quirky shops. Treat yourself to Gjusta or Gjelena afterward—you'll thank us later.
Where: 1010 Abbot Kinney Blvd., Venice, CA
When: Every Saturday, 11 am–5 pm
More information.
Smorgasburg
Though known for its tents of local food vendors each Sunday, Smorgasburg also hosts several design, crafts, style, and wellness merchants. With everything from açai and avocado bowls to shrimp skewers and s'mores, our only advice is to come with an empty stomach and full wallet. 🤤💸
Where: Row DTLA at 777 S. Alameda St, Los Angeles, CA
When: Every Sunday, 10 am – 4 pm
More information.
Santa Monica Airport Antique Market
According to its website, this is one of the Top 10 Flea Markets in America! With a large selection of antique furniture, ranging in styles from shabby chic to industrial, this market claims you can furnish your house in a day. Challenge accepted.
Bonus: Furry friends are welcome and – we can not stress this enough – encouraged.
Where: Santa Monica Airport: 3223 Donald Douglas Loop S, Santa Monica, CA
When: First and fourth Sunday of every month, 7 am–3 pm
More information.
EXPLORE MORE
Every Street Festival in Los Angeles This Summer
LA's Ultimate Summer Bucket List
What's Happening in LA This Month
LIKE WHAT YOU'VE READ?
Never miss out on a new experience!
Create a Bucket Listers account to access exclusive offers and the latest news in your city