food & drink · arts & culture · music & nightlife ·
Published September 6, 2023
Chicago's Ultimate 2023 Fall Bucket List
Leaf the planning to us—here are all the best fall events and activities happening in Chicago. 🍂🎃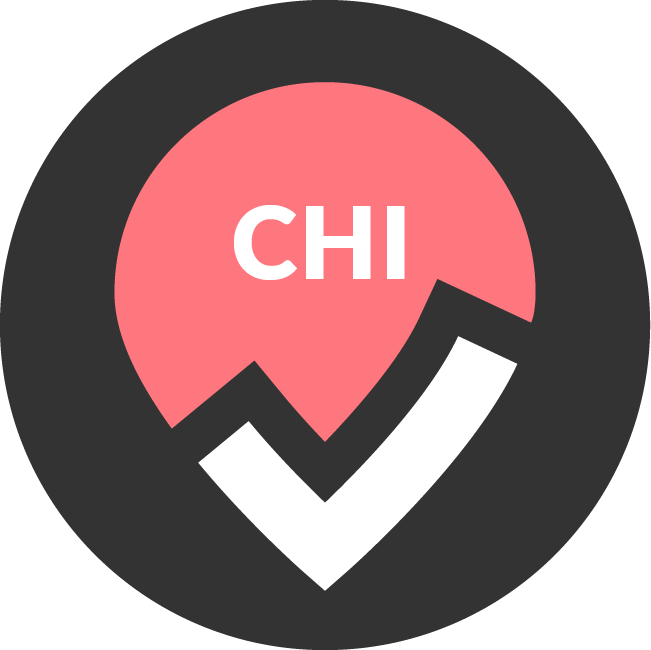 by Chicago Bucket List
If you ask us, few things beat fall in Chicago. The city transforms with a rainbow of foliage, and crisp fall mornings are a nice change from muggy summer afternoons. Plus, there are a slew of fall activities all season long. Whether your idea of the perfect fall day is picking apples, playing at a pumpkin patch, wandering through a corn maze, or watching scary movies, we've got you covered.
So pull on those sweaters, and get yourself a pumpkin spice latte. We're here with everything you need to see and do in Chicago this fall.

22 Things to Do in Chicago This Fall
Face Your Fears at Nightmare on Clark Street
Chicago's favorite annual Halloween-themed extravaganza is back, featuring a multi-level house of horrors and an upstairs bar. Face your fears and creep it real at the much-loved, immersive, and over-the-top haunted house experience of Nightmare on Clark Street at Bamboo Club!
Where: 2nd Floor & Rooftop of Bamboo Club: 3505 N Clark Street, Chicago, IL
More information.
Sample Wine at Lincoln Park Wine Fest
On October 6 though October 8, Lincoln Park Wine Fest will transform tranquil Jonquil Park into an open-air market with wine, sangria, and sparkling tastings from 25+ high-end worldwide varieties. Vino, Wein, Vin, and did we say sangria?
Where: Jonquil Park: 1001 W Wrightwood Ave., Chicago, IL
More information.
Attend a Haunted Soiree
For a grown-up take on Spooky Season, dress up and attend Haunted Soiree: A Macabre Cocktail Party. More than just drinks and costumes, this experience pulls you into a story filled with intrigue and mystery. Immerse yourself in the enchanting atmosphere with mini-cocktail tastings, captivating live performances, and wandering entertainers. You get to decide just how deep into the story you want to get as you engage with unique spectral characters, each holding a piece of the original ghost story inspired by historical hauntings and regional folklore.
Where: International Museum of Surgical Science: 1524 N Lake Shore Dr, Chicago, IL
More information.
Catch Halloween Movies at the Drive-In
Nothing says fall quite like your favorite Halloween movies under the stars. Hocus Pocus, anyone? Last year for Halloween week, the drive-in even featured trick-or-treating with costumes highly encouraged!
Where: 2343 S Throop St, Chicago, IL
More information.
See Fall Foliage Around Chicago
From the Morton Arboretum to Promontory Point, we rounded up some of the best places in the city to take in views of the fall foliage! Make sure to take some time to enjoy the oranges, reds, and golds, and soak it all up before the Chicago winter comes blowing through.
Where: Various locations.
More information.
Party at the Cauldron After Dark
Get ready to cast some serious moves at The Cauldron Chicago. This event combines dancing, drinks and witchy vibes to transport you to a mystical realm filled with groovy beats and a spellbinding ambiance. Grab your wands, put on your best wizard robes, and let the music guide you!
Where: The Cauldron: 1612 W Division St, Chicago, IL
More information.
Try a Pumpkin Spice Espresso Martini
It's not fall until you've had your first sip of a PSL (Pumpkin Spice Latte), but have you ever tried a Pumpkin Spice Espresso Martini? This year marks the 20th anniversary of the iconic fall flavor at Starbucks and to celebrate, Starbucks Reserve® locations in Chicago are introducing Pumpkin Spice to their fall food and beverage menus for the first time.
Swing by Starbucks Reserve® Roastery Chicago to treat yourself to a Starbucks Reserve® PSL or other delicious new items like the Pumpkin Spice Whiskey Barrel-Aged Iced Latte, Espresso Martini and more.
Where: Starbucks Reserve® Roastery Chicago: 646 N Michigan Ave
See the menu
Paint Pumpkins at JoJo's Pumpkin Patch
Gather the family, friend group, or the office softball team, and head to JoJo's Pumpkin Patch for food and fall festivities. Pick a pumpkin from the patch and paint it to your heart's desire, then order from a menu that includes smash burgers, pot pies, caramel apples, pumpkin and apple pies, and spiked hot cocoa. Not to mention a full bar with signature cocktails and JoJo's famous pumpkin patch shake.
Where: River North, 23 W Hubbard St, Chicago, IL
More information.
Brew Witchy Cocktails
After you've painted your pumpkin at JoJo's, reward yourself with a DIY cocktail. Expert instructors will guide you through each class, sharing their knowledge and experience to help you hone in your mixology skills. You'll learn techniques like shaking, stirring, and muddling. Cocktail flavors include Caramel Apple Mule, BOO-Cardi Rum, Iced Pumpkin Spiked Latte, and Bathtub Gin & Juice!
Where: River North, 23 W Hubbard St, Chicago, IL
More information.
Find Your Way Out of The Richardson Corn Maze
Betcha didn't know the largest corn maze in the world is in Illinois, did you? Many farms have cool corn mazes, but not many can live up to the size and detail of the Richardson Adventure Farm Corn Maze! With its 9 to 10 miles of trails winding through 28 acres of live corn, you're in for a challenge and a treat!
Where: 909 English Prairie Rd, Spring Grove, IL
More information.
Dress Up for The Great Gatsby Party
The most decadent party of the season is coming to Chicago! Inspired by the roaring parties of the 1920s, The Great Gatsby Party is *the* event to attend this year. Come dressed to the nines and indulge in a night of glamour and glitz with live music, aerialists, burlesque stars, theatrical acts, dancers, contortionists, showgirls, and more! VIP tickets offer exclusive extras such as early access, caviar sampling, petit fours, and casino and speakeasy experiences.
Where: Union Station: 225 South Canal Street, Chicago, IL
More information.
Attend Chicago Pizza Summit
Get ready for a day of all things pizza as the Chicago Pizza Summit returns after a two-year hiatus on October 15! This beloved Windy City tradition is back, celebrating Chicago's deep love for pizza with a day full of delicious slices from Chicago's finest pizzerias and exciting attractions like a surprise keynote speaker, a Pizza Tattoo Parlor, and a Pizza Themed Best Dressed contest!
Where: Royal Palms Shuffleboard: 1750 N Milwaukee Ave, Chicago, IL
More information.
Welcome Autumn at the Lincoln Square Annual Apple Fest
Enjoy all the apple-y goodness you can take at the Lincoln Square Ravenswood Chamber of Commerce's 36th Annual Apple Fest! The Ravenswood community will usher in the fall season on September 30 and October 1 this year. You won't wanna miss the family fun!
Where: Lincoln Avenue between Lawrence and Wilson, Chicago, IL
More information.
Tour Historic Homes at Open House Chicago
Get up close and personal with some of Chicago's oldest buildings and neighborhoods on October 14 and 15. Chicago Architecture Center's annual open house event allows self-guided history and architecture tours throughout Chicago all October long. We're not saying these old buildings are haunted…but we aren't saying they aren't, either.
Where: Various locations.
More information.
Sample Craft Beers at Oktoberfest Chicago
Oktoberfest is back at St. Alphonsus' annual Craft Beer Tasting evenings on September 22 and 23! Choose 15 samples from 28 different local, imported, or seasonal brews, then head outside the Festival Hall and enjoy music, food, games, and activities at Oktoberfest Chicago!
Where: St. Alphonsus Downstairs Beer Hall: 1429 W Wellington Ave.
More information.
Visit a 90s Speakeasy Pop-Up Bar
Back 2 the Video Store is a new pop-up bar that throws it back to a time when visiting the video store to choose a Friday night flick was an experience in and of itself. From lava lamps to pog-playing stations, you'll be surrounded by 90s nostalgia, but the best part is the movie-themed cocktails. Instead of browsing videos to rent, you'll be choosing cocktails inspired by your favorite films from decades past.
On select nights throughout the season, you can also catch rooftop movies at Throwback Movie Club. Upcoming titles include Clueless, Ghost, and Weird Science.
Where: 1365 N Milwaukee Ave., Chicago, IL
More information.
Play at a Pumpkin Patch
It's not officially fall until you've chosen out the perfect pumpkin. There lots of u-pick pumpkin patches in the Chicagoland area, and many of them offer much more than just pumpkins. From hayrides to haunted mazes to pumpkin cannons, we rounded up all the best fall festivals, farms, and pumpkin patches near Chicago.
Where: Various locations.
More information.
See the Costumes at Haunted Halstead
Grab your closest witches and ghouls for the biggest Halloween parade in the city. Haunted Halstead will light up Chicago with wildly creative costumes, performances, and more. Participation and spectator admission is free, so whether you want to show off your creative costume or just come and take it all in, you can't lose.
Where: Parade starts at Halsted & Belmont and ends at Halsted & Brompton.
More information.
Catch a Fall Concert
Living in Chicago means there's almost always a variety of concerts and live shows to check out. This fall, you can catch Neon Trees, Wu-Tang Clan, and Boys Like Girls, just to name a few. No matter your musical tastes, there's something for you. And seeing your favorite band perform songs live is a true bucket list experience.
Where: Various locations.
More information.
Attend the Chicago International Film Festival
See all the best new films before they make it to the big screen. The Chicago International Film Festival seeks out the best in international cinema, and filmgoers have the rare and exciting chance to meet directors, producers, writers and cast members who introduce their films and hold discussion sessions after the screenings.
Where: 212 W Van Buren St., Suite 400, Chicago, IL
More information.
See the Arts in the Dark Parade
Arts in the Dark is an organization that celebrates the artistry of Halloween, and you won't want to miss the killer Halloween parade! On October 21, the Ninth Annual Arts in the Dark Halloween Parade will take place in the heart of Chicago with a traditional parade featuring one-of-a-kind floats, puppets, and other performances.
Where: State Street (moving from Lake towards Van Buren), Chicago, IL
More information.
Binge Horror Movies at Music Box Theatre
If you're into horror films, this event is for you. This October, The Music Box Of Horrors rises from the grave with a 24-hour movie marathon. Featuring frightening flicks on the big screen, plus special guests, giveaways, vendors, and much more! The event kicks off on October 21.
Where: 3733 N Southport Ave, Chicago, IL
More information.
EXPLORE MORE:
The Best Ways to Celebrate Halloween in Chicago
Where to See Fall Colors in Chicago
The Best Farms, Pumpkin Patches, and Fall Festivals in and Around Chicago
LIKE WHAT YOU'VE READ?
Never miss out on a new experience!
Create a Bucket Listers account to access exclusive offers and the latest news in your city