food & drink · arts & culture · music & nightlife ·
Published February 2, 2023
70 Black-Owned Businesses and Restaurants in Chicago
A comprehensive list of Black-owned businesses to eat, shop, and support across Chicago.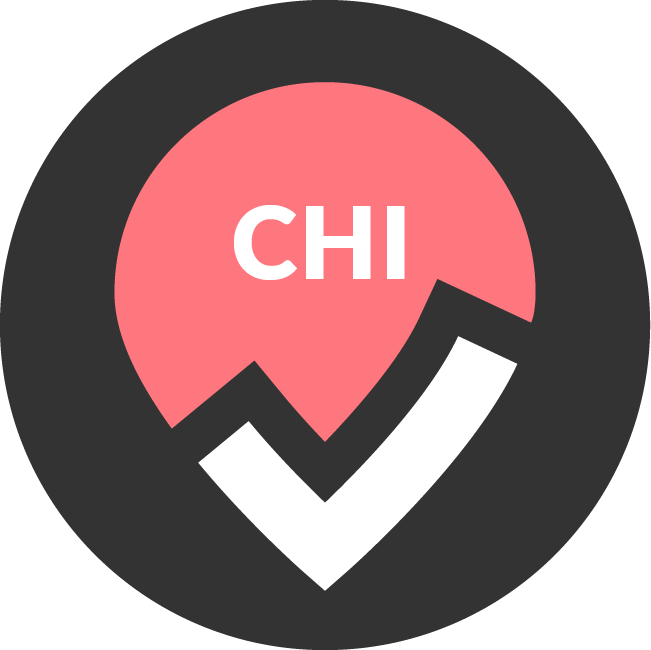 by Chicago Bucket List
Black residents make up approximately 29% of Chicago's population, and Black-owned businesses add to the rich cultural diversity of the city's landscape. Through art, cuisine, museums, shops, and more, Black businesses represent the unique cultures and heritages of Caribbean countries, nations in Africa, the American South, and more.
From longstanding institutions to new pop-ups, Black-owned businesses are an integral part of the fabric of the city. We've rounded up the ultimate list of Black-owned restaurants, bars, boutiques, and shops to support throughout the greater Chicagoland area today, tomorrow, next month, and beyond.
SOUTH SIDE
Dedicated entirely to Belgian fries, Friistyle serves up piles of crisp potatoes covered with decadent options like chicken wings, roast lamb, jerk salmon filets, and Italian beef.
Where: 5059 S Prairie Ave, Chicago, IL 60615
Easygoing locale offering Italian fare and cocktails in an intimate, warm-colored setting.
Where: 56 E Pershing Rd, Chicago, IL 60653
Casual, cozy eatery offering counter-serve sandwiches, smoothies, and house-baked desserts.
Where:
526 E 43rd St #2920, Chicago, IL 60653
9920 S Western Ave #1831, Chicago, IL 60643
Southern-style bakeshop specializing in traditional sweet treats and custom cakes.
Where: 328 E 75th St, Chicago, IL 60619
Local cafe featuring Caribbean and Latin fare plus a full bar in an unpretentious setting.
Where: 2518 W 63rd St, Chicago, IL 60629
Vegetarian and vegan soul food, plus a juice bar in a casual storefront space with local art.
Where: 203 E 75th St, Chicago, IL 60619
No-frills joint cooking up hearty Southern soul food in a casual, compact setting with takeout.
Where: 1368 E 53rd St, Chicago, IL 60615
All desserts are baked fresh daily in small batches, and features can vary depending on the day of the week.
Where: 1802 S Wabash Ave, Chicago, IL 60616
A roomy coffeehouse offering carefully sourced cups, light bites, and pastries, plus coffee by the pound.
Where:
528 E 43rd St, Chicago, IL 60653
5301 S Hyde Park Blvd, Chicago, IL 60615
A modern and flavorful to-go flexitarian, transitioning vegan/vegetarian restaurant.
Where: 1368 E 53rd St, Chicago, IL 60615
Hearty Southern cooking paired with wines and cocktails in funky-chic quarters with an open kitchen.
Where: 1462 E 53rd St, Chicago, IL 60615
The menu changes daily, but you'll find consistent staples like fried chicken and waffles, Creole shrimp and grits, mac and cheese, pineapple candied sweet potatoes, collard greens, and sauteed spinach.
Where: 4248 S Cottage Grove Ave, Chicago, IL 60653
The product offerings include dessert jars and a variety of pastries, including vegan options and desserts infused with alcohol!
Where: 3453 S Prairie Ave, Chicago, IL 60616
Old-fashioned confectionery chain selling chocolates, ice cream, handmade sweets, and gift baskets.
Where: 5226 S Harper Ave, Chicago, IL 60615
Home of the world-famous, must-try "SPAGHEDOUH," as well as calzones and crepes galore.
Where: 352 E 71ST Street, South Side IL
A straightforward BBQ joint with ribs, sides, and whiskey.
Where: 67 East Cermak Road, Chicago, Illinois 60616
A thriving marking built from shipping containers that provides space for the community to gather as well as a venue for cultural celebrations and programming.
Where: 330 E 51st St, Chicago, IL 60615
A carefully curated showroom featuring an eclectic collection of home goods, jewelry, art, books, and more.
Where: 1506 E. 53rd St., Chicago, IL 60615
Unique apparel boutique featuring one-of-a-kind designs.
Where: 1640 E. 87th St., Chicago, IL 60617
A vibrant social wellness enterprise offering classes and services designed to support healing and wellness.
Where: 4448 S Cottage Grove, Chicago, IL
A multicultural organization seamlessly fusing classical and contemporary dance styles as well as preserving historic dance work.
Where: 5728 S. Blackstone Ave., Chicago, IL 60637
A gallery that gives emerging, underrepresented talent and mid-career artists an opportunity to develop their imagination and creativity.
Where: 436 E. 47th St., Chicago, IL 60653
The nation's first independent museum dedicated to the collection, preservation and study of the history and culture of Africans and Americans of African descent featuring art exhibits, concerts, films, and more.
Where: 740 E. 56th Pl., Chicago IL 60637

A Chicago cultural resource institution for the preservation, perpetuation, and promulgation of African American aesthetic by providing professional opportunities in the arts.
Where: 7558 S South Chicago Ave, Chicago, IL 60619
A microbrewery focusing on creating a fun, welcoming environment for craft beer enthusiasts and homebrewers alike.
Where: 78 E 47th St, Chicago, IL
A fast-casual vegan restaurant serving plant-based southern cuisine.
Where: 7167 S Exchange Ave, Chicago, IL 60649
A mobile espresso bar specializing in coffee roasting and beverage catering, working to fill the caffeination gaps within the city's South Side.
Where: Various locations.
A casual cafe with a well-crafted menu of healthy and soulful offerings featuring a funky greenhouse bar, art gallery, farm table, and outdoor garden.
Where: 1050 E 47th St, Chicago, IL 60653
WEST SIDE
Funky outpost with a New Orleans vibe, chef-driven fare, live music, and specialty retail products.
Where: 1415 N Wood St, Chicago, IL 60622
The high-style setting for New American fare with global flavors, wine pairings, cocktails, and happy hour.
Where: 1111 W Lake St, Chicago, IL 60607
Vibey joint In University Village, specializing in jerk chicken-themed foods.
Where: 717 W Maxwell St, Chicago, IL 60607
Cozy option for modern soul and Creole cooking with BYOB beverages in a casual, modern setting.
Where: 1931 W Chicago Ave, Chicago, IL 60622
Stylish spot offering New American breakfast, lunch & dinner with cocktails & nonalcoholic drinks.
Where: 222 N Canal St, Chicago, IL 60606
Classic jerk dishes, vegetarian options, and CBD smoothies are served in simple, spacious quarters.
Where: 2253 W Taylor St, Chicago, IL 60612
A family-run place offering classic Ethiopian specialties in a warm, low-key atmosphere.
Where: 1023 W Wilson Ave, Chicago, IL 60640
Found in Politan Row, J Spice serves up Caribbean cuisine with an unmatched flavor.
Where: 111 N Aberdeen St, Chicago, IL 60607
Game, oysters, and tap brews are served in a stylish lodge space with TVs, a fireplace, and a beer garden.
Where: 1072 N Milwaukee Ave, Chicago, IL 60642
Tamales and southern fare are served with unique house cocktails in this snazzy spot.
Where: 1072 N Milwaukee Ave, Chicago, IL 60642
A lush, calming boutique selling beauty and skincare products alongside plants.
Where: 957 N Ashland Ave, Chicago, IL 60622
A yoga studio offering classes for all levels and abilities, including in-person and online options.
Where: 2125 W North Ave, 2nd Floor, Chicago, IL 60622
A global soul food restaurant featuring comfort food from around the world, including Italian, American, Mexican, and Asian cuisines.
Where: 3804 W 16th St, Chicago, IL 60623
NORTH SIDE
Chicago's only black woman-owned bookstore and gallery space.
Where: 515 N Halsted St, Chicago, IL 60642
Relaxed bar and coffeehouse with a large, rotating list of beers, a photo booth, and a back patio.
Where: 1612 Irving Park Rd #1, Chicago, IL 60613
Bright cafe with creative pancakes, omelets, and other breakfast eats, plus sandwiches and lunch fare.
Where: 2748 N Lincoln Ave, Chicago, IL 60614
Casual Ethiopian eatery with shared plates, house-roasted coffee, and traditional music on weekends.
Where: 4801 N Broadway, Chicago, IL 60640
A casual spot featuring a traditional Ethiopian menu with both meat and vegetarian options, along with a full bar.
Where: 5846 N Broadway, Chicago, IL 60660
Chicago's premiere barbershop.
Where: 948 N Orleans St, Chicago, IL 60610
Traditional Southern favorites are served in a simple storefront space with a BYOB policy.
Where: 4609 N Lincoln Ave, Chicago, IL 60625
Casual restaurant and bar featuring Ethiopian stews (both meat and veggie) and weekly live music.
Where: 6120 N Broadway, Chicago, IL 60660
Unfussy option for American soul food with Caribbean and global influences, including brunch.
Where: 5633 N Ashland Ave, Chicago, IL 60660
A variety of East African and Somali dishes with Italian and Middle Eastern twists.
Where: 211 W Walton St, Chicago, IL 60610
Dynamic comfort food restaurant serving up Southern classics with a twist.
Where: 444 N Wabash Ave, Chicago, IL 60611
A theater whose mission is to eradicate racism through educational outreach, black playwright development, and community access programs.
Where: 4450 N. Clark St, Chicago, IL 60640
A BBQ joint featuring expertly smoked meats and decadent sides.
Where: 3057 N Rockwell St, Chicago, IL 60618
LOOP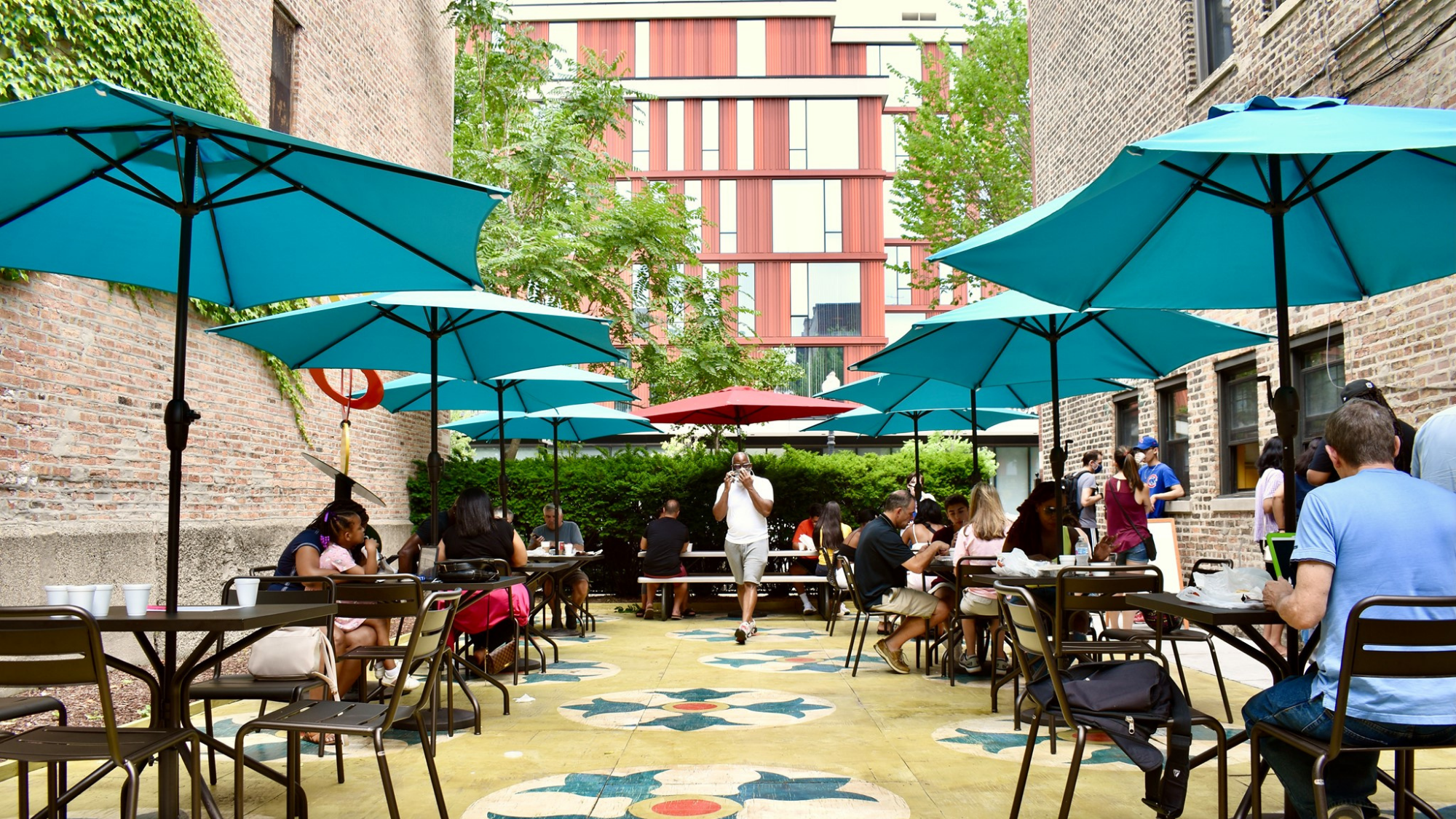 Try the delectable homemade "Sweet Milk Biscuits" or "Not-So-Plain Buttermilk Pancakes," served with pure Vermont maple syrup.
Where: 1339 W Taylor St, Chicago, IL 60607
Southern comfort food combo with shrimp and jerk chicken pasta dishes served with love.
Where: 131 N Clinton St, Chicago, IL 60661
A bakery that specializes in signature cheesecake cupcakes.
Where: 520 N Michigan Ave, Chicago, IL 60611
Expert nutrition consultation for weight loss, diabetes, keto, vegan and gluten-free diets, and much more.
Where: 1136 S Delano Ct B201, Chicago, IL 60605
A group fitness gym offering three fitness floors, including a barre, cycle, and functional training studio with over ten certified fitness Instructors.
Where: 2930 S Michigan #108, Chicago, IL 60616
A company offering tours dedicated to the preservation and dissemination of the rich history and culture of the city of Chicago.
Where: 67 E. Madison, Chicago, IL 60603
ONLINE BUSINESSES
Small batch juices that are made locally in Chicago.
Where: 324 N Leavitt St, Chicago, IL 60612
A Chicago-based bakery specializing in sweet and savory pies, quiches, and tarts.
Where: 65 Chicago Riverwalk, Chicago, IL 60601
Cocktail-inspired goods with home, bath, and body goods. Perfect for a present to yourself or a loved one.
We create high-quality vegan products while educating the importance of self-empowerment through self-care.
Urban Chicago florist with upscale fresh flower decor.
A small business based in Chicago that makes hand-crafted organic body products.
Hip vintage interior furnishings and design center featuring vintage furniture, danish modern aesthetics, antiques, and curiosities.
100% De Agave Azul tequila that was born in Jalisco, and raised in Chicago.
Inclusive, vegan skincare products made with love and care.
LIKE WHAT YOU'VE READ?
Never miss out on a new experience!
Create a Bucket Listers account to access exclusive offers and the latest news in your city