food & drink · music & nightlife ·
Published January 19, 2023
Chicago's Best Hidden Speakeasies
Throw it back to Prohibition days at these legendary Chicago hotspots. 🍸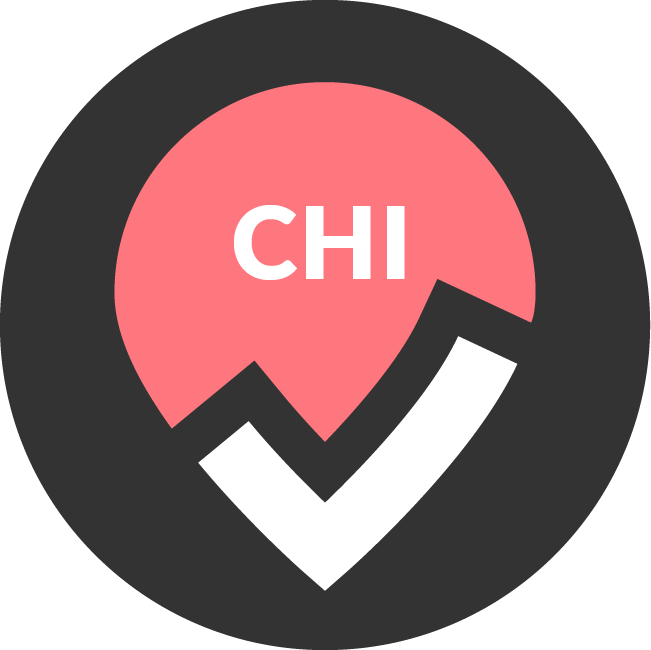 by Chicago Bucket List
Chicago has a storied history with speakeasies stretching back to Prohibition when some of the country's most notorious gangsters ran the city and opened secret spots throughout the city to keep the party going.
Speakeasies are no longer a necessity for revelers looking for a good time, but they remain a thriving part of Chicago's nightlife scene. These days, you'll find hotspots offering everything from legitimate Prohibition-era throwbacks to new spots offering cutting-edge cocktails and creative themes to transport you anywhere from Tokyo to a tropical paradise.
A password might not be required to get in, but we guarantee that these in-the-know spots will show you a one-of-a-kind night out in Chicago.
The Violet Hour
If you've visited Violet Hour before, but can't seem to find it this time around, your eyes aren't playing tricks on you. It's intentional – Violet Hour's exterior features an ever-changing mural facade that changes regularly to feature different artists. No one would blame you for not realizing there's a bar tucked away behind the art!
Once inside, enjoy a list of James Beard-award-winning prohibition-style cocktails that change seasonally, plus a menu of small plates, all served in an elegantly appointed space.
How to get in: Find the doorknob hidden in the wall of the mural (hint: let the light illuminate your way!) to step into this secret world.
Where: 1520 N Damen Ave, Chicago, IL
For more information on The Violet Hour.
The Library at Gilt Bar
After a decadent meal in the playfully elegant Gilt Bar, head downstairs to finish the evening with a nightcap in a booth at The Library.
This romantic space, lined with books (of course) and flickering candles, will welcome you with arms wide open and cushy red velvet booths to sink into. With masterfully mixed cocktails and an extensive wine list, it's a great place to while away an evening.
Don't forget to stop by the photo booth to document your evening out. Leave a strip for the wall, and take one with you for the memories.
How to get in: Head down the hallway lined with photos and find the unmarked door on the right, which will lead you down into this intimate cocktail den.
Where: 230 W Kinzie St, Chicago, IL
For more information on the Library at Gilt Bar.
Booze Box
Are we in Chicago, or are we in Tokyo? When you step into Booze Box, an intimate space tucked under sushiDOKKU in West Loop, it's hard to be sure!
Booze Box transports guests straight to Japan with Izakaya-style street food-inspired small plates and an extensive list of creative cocktails, plus sake and Japanese whisky, of course.
The space has a lively atmosphere lit by red lanterns and hip-hop beats setting the ambiance for this killer late-night spot.
How to get in: Find the bamboo-lined door next to sushiDOKKU – the glowing red arrow will lead the way.
Where: 823 W Randolph St, Chicago, IL
For more information on Booze Box.
The Bamboo Room
If you're looking for a tropical paradise to escape the bitter Chicago cold, without boarding a plane, we've got your spot right here. While famed Three Dots and a Dash draws crowds all its own, it's worth taking the time to visit their "bar-within-a-bar," The Bamboo Room. With lush tropical foliage and glowing pineapple lamps, the cozy 22-seat room mirrors the aesthetic of the larger bar, but with a calmer ambiance – you'll feel like you're running on island time when you step inside.
While the larger bar serves up drinks in whimsical tiki mugs, serious rum is the star of the show at The Bamboo Room, where their mixologists serve up a variety of libations featuring some of the world's most exclusive and unique rums. There's even a new rum tasting menu for the truly adventurous rum aficionados.
How to get in: Head past the velvet ropes inside Three Dots and a Dash to be transported to this tropical paradise.
Where: 435 N Clark St, Chicago, IL
For more information on The Bamboo Room.
Room 13
If you want to get into this exclusive speakeasy, it'll cost you. The price? Either a stay at the historic Old Chicago Inn or yearly membership for those aspiring to become regulars.
But it's worth the hassle – once inside, you'll find yourself sipping on a bevy of Jazz Age-inspired cocktails whipped up by the joint's resident bartenders, served with a side of Prohibition history & anecdotes.
How to get in: Find the alleyway entrance just to the left of the Old Chicago Inn on Sheffield and Belmont – but remember, you'll need the secret password to get in.
Where: 3222 N Sheffield Ave, Chicago, IL
For more information on Room 13.
The Bassment
Experience The Bassment, a live music cocktail lounge, located below The Hampton Social! Enjoy live music while savoring their handcrafted cocktails in an unforgettable atmosphere. Guests enter through a secret door and the whole place has decor that's styled with the 1960's British Invasion movement in mind.
How to get in: Located below The Hampton Social. Reservations required. Business casual dress code.
Where: 353 W Hubbard St, Chicago, IL 60654
For more information on The Bassment.
Milk Room
Exclusivity is the name of the game at this tiny 8-seat microbar tucked into the Chicago Athletic Association hotel. This intimate spot is a bonafide holdover from Prohibition days when members of the exclusive athletic club used to stop in for glasses of "milk" mixed with alcohol to evade the watchful eyes of policemen.
Nowadays at the bar, you'll find an extensive list of spirits, including a selection of some of the rarest vintage spirits in the country. For those looking for a one-of-a-kind bespoke cocktail experience with exquisite craftsmanship from the bartenders, there is no comparison.
How to get in: Reservations required. Look for the ornate stained glass doors on the second floor to find this cozy nook.
Where: 12 S Michigan Ave, Chicago, IL
For more information on Milk Room.
The Drifter
If you're in the mood for a mystery, The Drifter is the place to go. The bar has a stacked lineup of 100 cocktails written on tarot cards and each night, their team of bartenders chooses just a handful of cards from the deck. You never know what will be on the menu that evening!
There are also regular jazz and burlesque performances (though the burlesque errs on the side of risque, so not for the faint of heart!). For the most adventurous visitors, you can opt for their fortune cookie surprise. For $10, you receive a fortune cookie and the bartenders will craft you whatever drink is listed inside!
How to get in: Head through Green Door Tavern, follow the staircase downstairs, and look for the bookshelf with oddities to find the hidden door.
Where: 676-8 N Orleans St, Chicago, IL
For more information on The Drifter.
Chicago Magic Lounge
The Chicago Magic Lounge is helping to usher in a new wave of magic bars in Chicago, carrying on a longstanding city tradition of close-up magic and bringing lighthearted fun to an evening out.
While most speakeasies are known for their close quarters, inside this sprawling space you'll find the Magic Bar, the Blackstone Cabaret for larger performances, and the 654 Room focused exclusively on close-up magic.
And of course, at a venue dedicated to sleights of hand, you have to expect the secret entrance is going to be amazing – and it does not disappoint.
How to get in: No dirty laundry here, but you'll need to choose the right washing machine in the laundromat up front to make your way inside.
Where: 5050 North Clark Street, Chicago, IL
For more information on the Chicago Magic Lounge.
The Alderman
Type in "the Alderman" on Google and you'll come away with pages of local councilmen, but scarce information on this next spot on our list. Yet, if you can find it, this intimate speakeasy tucked in the back of the new Pilsen Yards restaurant is serving up some of the best cocktails in the city at the moment.
With a cocktail menu curated by award-winning beverage director Lance Bowman, who rotates half of the selections every two months, there's always something new to pique your interest.
How to get in: Look for the glowing red sign at the back of Pilsen Yards.
Where: 1163 W 18th St, Chicago, IL
For more information on The Alderman.
Blind Barber
Looks can be deceiving at this clandestine cocktail lounge. When you walk up to this modern barbershop tucked inside Fulton Market, you'll find yourself wondering if you're in the right place.
But head inside and through a discreet door in the back of the barbershop to find a casual and lively rec room-inspired space with luxurious leather sofas, wood-paneled walls, and live music.
Just like its sister locations in New York and Los Angeles, the Chicago outpost of the Blind Barber serves up carefully crafted cocktails alongside decadent plates.
How to get in: Find the discreet door at the back of the barbershop and head through the velvet curtains to enter the hippest "rec room" we've ever seen.
Where: 948 W Fulton Market, Chicago 60607
For more information on Blind Barber.
Bordel
The vibe is Paris' Belle Epoque meets Chicago's Prohibition Era at this happening bohemian speakeasy and cabaret.
You'll feel like you stepped straight into the Latin Quarter at this bar, which features a rotating cast of jazz musicians, burlesque performers, fire-eaters, magicians, cabaret dancers, comedians, and more – the list goes on.
Absolutely don't miss their famous punch, served in true Prohibition-style in Royal Albert tea sets. As the old saying goes: where there's punch, there's always a party!
How to find it: Open the unmarked door next to Black Bull and head up the red stairwell.
Where: 1721 W Division St, Chicago, IL
For more information on Bordel.