Published Invalid Date
The Chicago Guide to Heated Outdoor Dining
Find an outdoor seat by the fire to enjoy your favorite Chicago eats.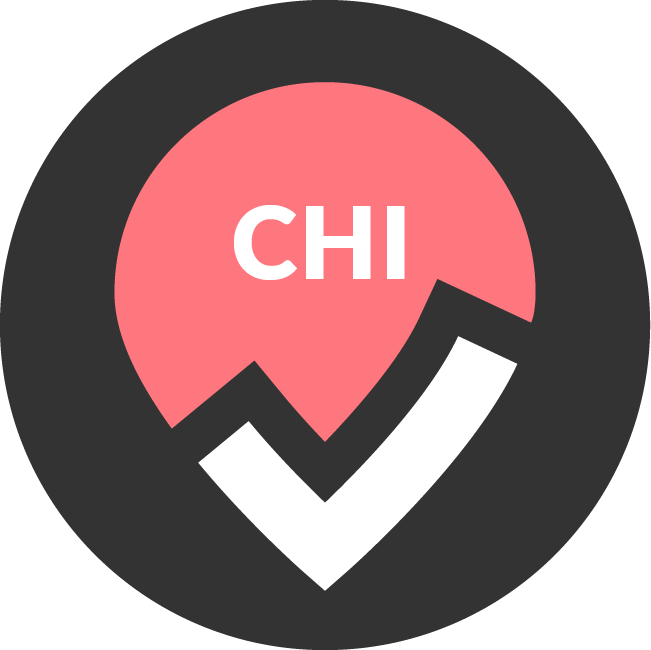 by Chicago Bucket List
Fierce Chicago winters be damned—sometimes you need to spend a little time outdoors and get some fresh air. Despite the frigid temperatures, restaurants are pulling out all the stops for Chicago diners to enjoy a meal and hot cocktail, or two, outside.
Covered patios, igloos and tents, and plenty of heaters are out to create your ideal cozy setting. Grabbing a meal or drink at one of these cozy locations is just one of the fun things you can do in the city while it's cold.
So whether you're craving bottomless tacos in a glowing igloo or Michelin-starred cuisine in heated tents, check out our favorite spots below.
Barcocina
From bottomless brunch on the weekends to bottomless tacos every Tuesday, we could spend weeks on end at Barcocina. The hotspot Mexican-fusion spot has now included glowing, festive igloos for their diners. Enjoy their fresh ingredients and three distinct category drink menus (sweet, smoky and spicy) within.
Where: 2901 N Sheffield Ave
Outdoor Dining Feature: Enclosed igloos.
For more information on Barcocina.
Beatrix Fulton Market
Coffee, baked goods, and a "healthy meets delicious" restaurant menu all combine into the perfect all-day venue in the Beatrix restaurants in Fulton Market and River North. Enjoy dinner and their new hot cocktails (spiked peppermint cocoa, mulled wine and earl gray hot toddy's) in their fully-enclosed and heated outdoor patio. Don't forget to order their signature cookies when you do.
Where: 834 W Fulton Market
Outdoor Dining Feature: Enclosed igloos or greenhouses.
For more information on Beatrix Fulton Market.
Park and Field
With their 6,000 sq-ft patio being named one of the top 20 Beer Gardens in the US, we can confidently say Park and Field has you covered for outdoor dining. Enjoy heated, enclosed converted bocce and rugby rooms—or head to the exterior to grab a blanket and an Adirondack by the fire. There you can test your s'more making game, or step away to the Camper Bar for spiked hot cocoa to warm your insides. Looking for the ultimate heated glamping? Reserve their lux, sheepskin fur-filled Mongolian Yurt!
Where: 3509 W Fullerton Ave, Chicago, IL 60647
Outdoor Dining Feature: Bonfires, space heaters, blankets provided.
For more information on Park and Field.
Paradise Park
In the third installment from minds behind happy camper and homeslice, welcome to Paradise Park. Their heated, wildly decorated ( flamingo lawn ornaments, swing sets, and a literal Winnebago) and massive patio serves classic and eccentric pies, plus there's trailer-park-themed cocktails to keep your spirits up through the frost.
Where: 1913 W North Avenue
Outdoor Dining Feature: Roofed patio and heating lamps.
For more information on Happy Camper's Paradise Park.
Beatnik On the River
The Caribbean-electric oasis in West Town is now serving their globetrotting food and party-vibe seasonal cocktails on a heated, enclosed patio where you can still enjoy the river views.
Where: 180 N. Upper Wacker Drive
Outdoor Dining Feature: Heated, enclosed patio.
For more information on Beatnik.
The Moonlighter
The Moonlighter invites guests into their tented, heated and spacious patio to enjoy a house-made burger. They're known for laid-back vibes, hospitality and sports-showings—and that homey, delicious energy continues into the outdoor seats by fireside.
Where: 3204 W Armitage Avenue
Outdoor Dining Feature: Heated patio tents.
For more information on the Moonlighter.
Taxim's
Taxim's heated rooftop pergola is open, where you can enjoy their weekly all-Greek wine specials under twinkling string lights. Their uber-original and delicious Greek dishes are served in the exposed brick patio, adorned with a small bar and a lush garden wall of herbs lining the exterior of the enclosed staircase that leads to the restaurant.
Where: 1558 N. Milwaukee Ave
Outdoor Dining Feature: Heated rooftop pergola.
For more information on Taxim's.
The Boiler Room
The self-proclaimed secret recipe of The Boiler Room? "Craft beer, craft cocktails, Jameson on draft, PBR tallboys & abundant pizza." We highly recommend trying this golden ratio (but perhaps with a hot cocktail), on their heated outdoor patio.
Where: 2210 N California Ave
Outdoor Dining Feature: Covered patio, with heating lamps at each table.
For more information on The Boiler Room.
TZUCO
Chef Carlos Gaytán's (the first Latin American to earn a Michelin Star) restaurant in Chicago is a homage to his Mexican Culinary heritage and his love for French Cuisine. Enjoy his extraordinary flavors under the retractable roof in TZUCO's all-season heated patio.
Where: 720 N State St
Outdoor Dining Feature: Heated patio, roof overhead.
Le Colonial
Le Colonial is an upscale, authentic Vietnamese and French cuisine eatery, created by Executive Chef Quoc Luong. For winter they open up seating on their all-season terrace—a fabulous upper level floor with nearly floor to ceiling windows.
Where: 57 E Oak Street
Outdoor Dining Feature: Heating lamps, enclosed roof.
For more information Le Colonial.
Wood
This 6-time Michelin Bib Gourmand winner, located in the heart of Chicago's Northalsted, is renowned for addictively fun upscale dinner and drinks. Enjoy their shareable plates on their walled patio, with overhead heating and fires close to your table.
Where: 3335 N. Halsted st.
Outdoor Dining Feature: Walled patio, heaters.
Taquizo
Firstly with Taquizo, you'll enjoy delicious, elevated-yet-quick-service Mexican classics with a modern approach. Secondly: you'll enjoy it in an incredibly beautiful glass atrium and garden, walled in to protect you from the frost.
Where: 1835 West North Ave
Outdoor Dining Feature: Glass Atrium.
For more information on Taquizo.
The Frontier
West Town's Black-owned Frontier features game changing everything. They're one of the only Chicago bars to employ iced taps, which keep the beer colder and fresher. They serve a truly unique "whole animal" dining experience, and arguably most pertinent for this list: they have a heated, all-weather Beer Garden with a retractable roof. Grab a seat near the stone fireplace and have a "Angel's envy toast the Trees" (you'll see when you get there).
Where: 1072 N Milwaukee Ave
Outdoor Dining Feature: Fireplace, roof covering, heaters.
For more information on The Frontier.
RPM Seafood
RPM Seafood is a night of fantasy. This multi-level restaurant overlooks the Chicago River while serving guests excellent, upscale fish and seafood. And for winter, you can dine in a riverside greenhouse, each individually heated and ventilated for up to four guests.
Where: 317 N. Clark
Outdoor Dining Feature: Heated Greenhouse

For more information on RPM Seafood.
Pilsen Yards
You'll find your heart's delight of mezcal and latin street eats in the heart of Pilsen! And an uber comfortable setting to enjoy it all in their winter beer garden: with a radiant-heated cement floor, radiant overhead heaters, a clear roof, and exposed wooden beams.
Where: 1163 W 18th St
Outdoor Dining Feature: Heated floors, overhead heaters, roof.

For more information on Pilsen Yards.
ROOH
Meaning soul or spirit, ROOH brings the spirit of India to Chicago. And did Rooh EVER bring some soul to their patrons. Dinners can now enjoy Indian delicacies and drink rum-infused hot chakra chocolate under a heated, lit hex domed tent. Plus, because they use quieter electric heaters, the restaurant is able to play soft music to set a calming, classy vibe.
Where: 736 W. Randolph Street
Outdoor Dining Feature: Heated hex domed tent.