Published September 25, 2023
Everything to Know About Open House Chicago
Open House Chicago kicks off On October 14 this year. Here are all the details. 🏙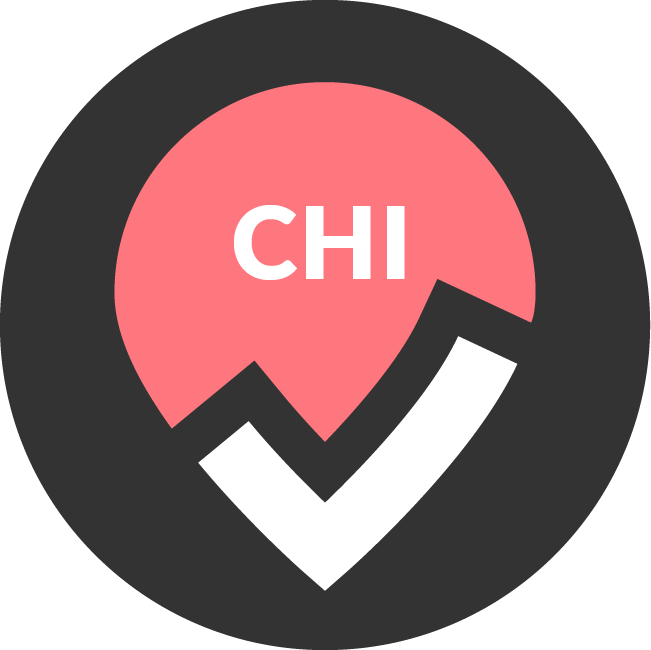 by Chicago Bucket List
Every year, architecture enthusiasts, history buffs, and anyone interested in getting an inside look at Chicago's buildings flock to the Windy City for an extraordinary event that opens doors to some of the city's most iconic and hidden architectural gems. Open House Chicago, organized by the Chicago Architecture Center, is an annual event that showcases the rich architectural heritage and innovation that defines Chicago as we know it.
We have all the information on how you can tour Chicago's most iconic structures and landmarks below, including when, where, and what to see at Open House Chicago 2023.

Your Guide to Open House Chicago 2023
What is Open House Chicago?
Open House Chicago (OHC) is a weekend-long celebration of architecture and design, offering free access to over 200 buildings throughout the city. The event typically takes place in October, allowing residents and visitors alike to explore diverse neighborhoods, historic landmarks, modern skyscrapers, and private residences. OHC is a unique opportunity to get an insider's look at Chicago's architectural marvels, many of which are typically closed to the public.
When and Where is Open House Chicago 2023?
Open House Chicago will take place on October 14 and 15 (Saturday and Sunday) this year. The event takes place throughout 20+ neighborhoods and 170 venues across Chicagoland.
Tickets and Admission to Open House Chicago 2023
Participation in Open House Chicago is free and open to the public! Sites accept visitors on a first-come, first-served basis. Priority access passes are available to members of the Chicago Architecture Center—if you're interested in skipping the lines, consider a membership.
What to See at Open House Chicago 2023
One of the most exciting aspects of Open House Chicago is the chance to explore hidden treasures and lesser-known architectural gems. While iconic structures like the Willis Tower and the Art Institute of Chicago are always popular, you can also tour historic churches, repurposed industrial spaces, private homes, and modernist masterpieces that you've never seen before.
Expect to discover a broad spectrum of architectural styles, from Gothic Revival and Art Deco to Brutalism and contemporary designs. Each building tells a unique story about Chicago's history and evolution as a city. Some venues also host discussions, performances, and more. We selected a few top picks to help you get started.
18 Sites to Explore at Open House Chicago
150 North Riverside: The lobby and the Media Stream digital art installation will be open for visitors to explore.
CBOE Global Markets Trading Floor: Try on a real trading jacket and imagine yourself in the fast-paced, exciting world of options trading.
The Blackstone Hotel: Explore the luxurious beaux-arts style hotel and historic barbershop that served as a gathering place for powerful politicians and celebrities.
Wintrust Grand Banking Hall: The opulent building stands on the site of the former Grand Pacific Hotel, where the continental United States was officially divided into four standard time zones in 1883.
Growing Home's Wood Street Urban Farm: On Saturday, Growing Home will also host their annual HarvestFest celebration with local vendors, family-friendly activities, and more.
Wild Blossom Meadery and Winery: Enjoy a walk through the production area and a visit to the beehives followed by a tasting of mead.
5040-5060 North Marine Drive Condominiums: This complex features exquisite Art Moderne details throughout its staggered eight stories, all offering views of Lake Michigan.
Ukranian Catholic Church: Don't miss the intricate details and stunning interior at this historic church in Ukranian Village.
Wheeler Mansion: This historic 19th-century mansion was turned into a boutique hotel in the 1990s. Find a cafe with an original mural by a local artist on the ground floor.
The Palette & Chisel Academy of Fine Arts: Guests are invited to explore the building and grounds, including a Chicago-themed exhibition in the first-floor gallery and open studios where members will be painting, drawing, and sculpting.
Working Bikes: Housed in an early 1900s former borax factory, Working Bikes is a veritable museum of bicycles, jam-packed with thousands of vintage bikes. Explore all three levels, plus a rooftop with solar panels and beehives.
Star Shaped Press: Visitors are invited to explore the studio. A working press will be set up and running so guests can see it in action and take home a souvenir print.
Kam Isaiah Israel: Visit the oldest Jewish congregation in the Midwest. The building is inspired by Byzantine structures and an ancient synagogue in Tiberias, Israel—though there is also a groovy midcentury chapel.
Herban Produce: Herban Produce is a 2-acre production farm located on Chicago's West Side. Guests will have full access to the farm, learn about a new grab-and-go grocery, and participate in A "Taste of Herban" in the garden area.
Avalon Regal Theater: The atmospheric Moorish Revival design of the Avalon Theater remains unmatched. While it's remained mostly unused since 2003, it was the site of the 2008 election party held for Barack Obama.
GEMS World Academy: Chicago is home to the first GEMS World Academy in the United States, an IB school that houses cutting-edge technology, maker spaces and science labs, a rooftop athletic field, a 550-seat performing arts auditorium and multimedia theater, and a two-level library.
Walt Disney House & Birthplace: Did you know Walt Disney was born right here in Chicago? You can tour his childhood home (including the room he was born in) during Open House Chicago.
Bordeau Griffin Design Center: Guests can visit the interior design showroom, art gallery, classroom, and event spaces and take a 30-minute sketching lesson at 1pm and 3pm on Saturday and Sunday.
Visit the Open House Chicago website for a full list of participating sites.
LIKE WHAT YOU'VE READ?
Never miss out on a new experience!
Create a Bucket Listers account to access exclusive offers and the latest news in your city