fitness & wellness · music & nightlife · outdoor activities ·
Published July 31, 2023
10 Must-Visit Pools in Los Angeles
The hottest pools in LA to cool off at this summer. 😎💦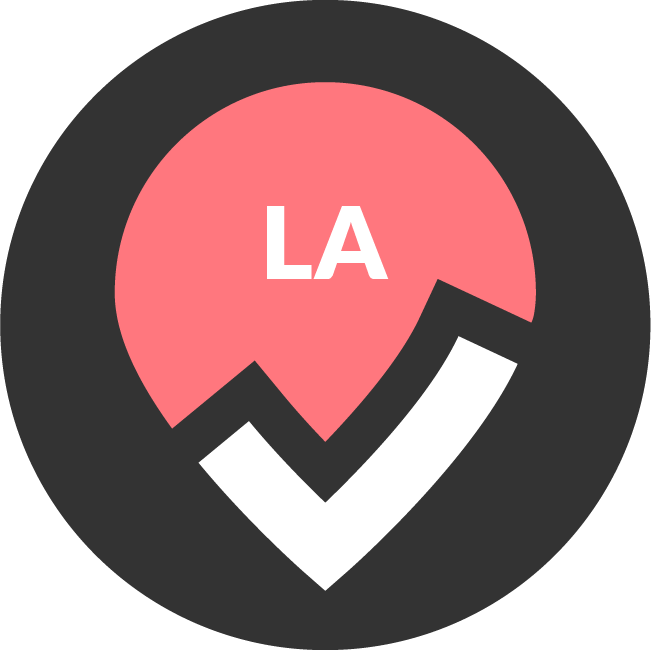 by Los Angeles Bucket List
Los Angeles may be known for its beaches, but sometimes there's just no beating a sand and wave-free day at the pool. From DJ-laden rooftops with skyline views to Olympic-sized pools for tranquil workouts, the city's facility lineup certainly doesn't disappoint.
Whether you're looking to cool off with a cocktail in hand, splash around with the kiddos, or try Aquatic HIIT, we've rounded up a list of LA's best pools that will make a splash in your summer plans.


10 Places to Go Swimming in LA This Summer
Sunday Funday Pool Parties
Tickets required.
Spend Sunday Funday at the picturesque Marina Del Rey Hotel. Guests can enjoy the beats of some of the hottest DJs in town, snack on delicious bites, and take advantage of drink specials while basking in the SoCal sunshine. Reserve your Cabana, Daybed, or Loveseat, and kick back with a refreshing drink and snacks in style.
Where: Marina Del Rey Hotel Pool: 13534 Bali Way, Marina Del Rey, CA
More information.
Skybar Mondrian Hotel Pool

Open to the public after 1 pm on weekends (at the doorman's discretion).
Within an open-air, ivy-covered pavilion, the Mondrian hotel houses a lively pool oasis with panoramic views of LA. Set flush with a teak deck and equipped with underwater music speakers, it's the perfect setting to enjoy a refreshing cocktail and take a dip. During the day, inviting patio loungers beneath the leaves beckon sun-seekers. In the evening, the space is illuminated with lanterns and DJs to welcome the party crowd.
Where: 8440 Sunset Blvd, Los Angeles, CA
More information.
Vista Pool at SLS Hotel Beverly Hills
Open to non-hotel guests for special events only.
The luxe SLS Hotel at the crossroads of LA and Beverly Hills has made its rooftop pool a work of art—somewhat literally by adding giant glass frames around the deck. More accurately, the space is actually two pools, separated by an uber Instagrammable lip-shaped seat, and with one pool housing an endearing pig statue. During the summer, stop in for morning rooftop yoga (with stunning sunrise views) or the Sounds Like Summer weekend DJ sessions.
Where: 465 S. La Cienega Boulevard, Los Angeles, CA
More information.
Upstairs Rooftop Lounge at Ace Hotel
Free to non-hotel guests from 11 am to 2 am daily.
Housed in the landmark 1927 United Artists building, the buzzing Ace Hotel rooftop lounge, Upstairs, boasts a modest three-and-a-half-foot-deep pool on its roof. But before you ask, you're not really there to swim. You're there for the impeccable eats, drinks, and sensational summer event lineup. From live DJs and film viewings to skinny dipping nights, there's a range of happenings most every night, all set against a stunning Spanish Gothic-style theater.
Where: 929 S Broadway, Los Angeles, CA
More information.
Annenberg Community Beach House
Passes are $10 for adults, $4 for kids, and $5 for seniors. No reservations required.
The Annenberg Community Beach House at Santa Monica State Beach is a public beach facility welcoming all. The Beach House is a 110-room mansion, which includes a beautifully restored original pool, made accessible to the public through entry fees starting in 2009. The pool is adorned with white and blue tile, accompanied by a marble deck and bright orange umbrellas providing shaded lounging areas. The pool season kicks off with Memorial Day Weekend and continues daily from mid-June to September.
Where: 415 E Pacific Coast Hwy, Santa Monica, CA
More information.
The Garland
Pool available to hotel guests only.
The Garland pool is a lovely place to relax with a cocktail from The Lobby Bar and dig into your favorite book on a big orange daybed. With a spacious deck space (including a dining pavilion for dinner), and jacuzzis (one for adults only and one for all ages), it's a dreamy, nostalgic space that's sure to please the whole family. The Pool also hosts "dive-in movies," where kids can enjoy a classic flick starting each day at sundown in the summer.
Where: 4222 Vineland Ave, North Hollywood, CA
More information.
Culver City Pool: The Plunge
Passes are $4 for adults and $3 for guests under 18, seniors. No reservations required.
Wondering when we're going to get serious about the swimming part of all these pools? Culver City's The Plunge Pool is what you've been waiting for. This 40,000-sq-ft facility has a heated, Olympic-sized pool for exercise, competitive lap swimming, and lessons. But there are definitely recreational free swim hours and aquatic events all summer long too.
Where: 4175 Overland Avenue, Culver City, CA
More information.
LA84 Swim Stadium
Passes are $4 for adults and $3 for guests under 18, seniors. No reservations required.
The LA84 Foundation/John Argue Swim Stadium is a historic facility that was originally built for the 1932 Summer Olympics. Now all are welcome year-round to enjoy the separate lap and recreation pools, ample lap lanes, and a tranquil atmosphere (it is rarely crowded). There's a handy beach entry, colorful water features throughout the pools, and warmer water temperature of the lap lanes—making it a truly unique swimming experience.
Where: 3980 Bill Robertson Lane, Los Angeles, CA
More information.
Rose Bowl Aquatics Center
Passes for adults are $2 and $1 for 17 and under. No reservations required.
Whether you're a competitive swimmer looking to train in an Olympic-sized pool or want to try out Aqua Zumba, the Rose Bowl Aquatics Center has it all. With expert coaching, top-notch facilities, and state-of-the-art swimming amenities, it's the perfect destination to pursue your swimming goals.
Where: 360 N Arroyo Blvd, Pasadena, CA
More information.
W Hollywood's Wet Deck
Day passes start at $35 per person.
This pool has both a panoramic view and a pretty famous view. From the top of this rooftop, guests can peer out at the sunny Hollywood Hills from the intersection of Hollywood and Vine, a 15-minute walk from the Walk of Fame. Come for a dip in their splashy pool, then lounge in a purple daybed with a bite from the accompanying Sky Terrace, which serves breakfast, lunch, and dinner.
Where: 6250 Hollywood Blvd, Hollywood, CA
More information.
EXPLORE MORE:
LA Ultimate 2023 Summer Bucket List
The Best Getaway Trips from Los Angeles
The Best Boating Experience in Los Angeles


LIKE WHAT YOU'VE READ?
Never miss out on a new experience!
Create a Bucket Listers account to access exclusive offers and the latest news in your city