food & drink · music & nightlife ·
Published August 16, 2023
San Diego's Best Hidden Speakeasies
Sip your way through SD's hidden bars—from flaming tiki drinks to rare whiskey collections. 🤫🥃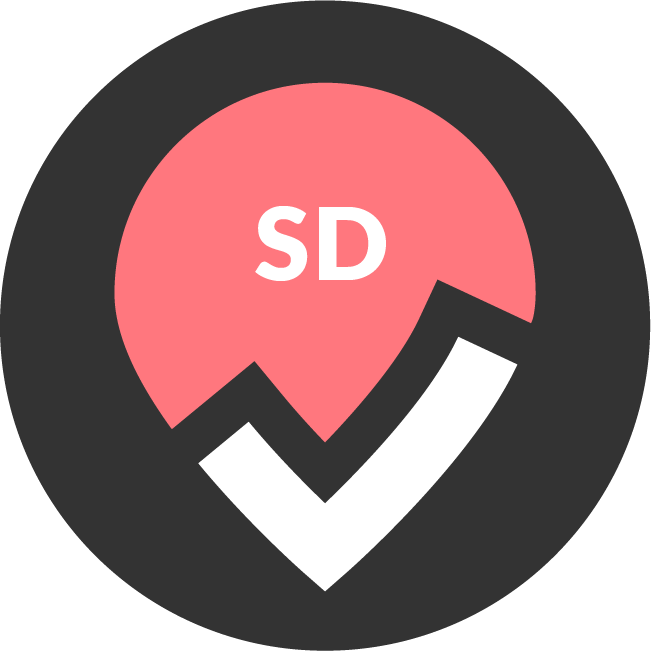 by San Diego Bucket List
San Diego may be known for its sun and sandy beaches, but for those in the know, its speakeasies are the real gems—two have even been listed among The List's round-up of America's 50 best bars. Venture off the beaten path, and you'll find a world of mystery and wonder, where hidden doors lead to ancient apothecaries, tropical paradises, and even crash-landed spaceships.👽

15 Secret Speakeasy Bars in San Diego
Raised by Wolves
Despite the "wild" title, Raised by Wolves is quite the elite drinkery. In fact, it was the only SD bar to make the 2022 list of North America's 50 Best Bars. Guests can slip behind a revolving fireplace into a dark, oak-clad library with an opulent marble bar and French nouveau-style tufted couches. Its award-winning cocktail list is divided into "refreshing," "direct," and "decadent"—and spirits are available to buy at its shopfront for a perfect souvenir.
How to get in: Call or make an online reservation (weekend spots can book up a month in advance). You'll find the entrance through the storefront's fireplace.
Where: 4301 La Jolla Village Dr. Ste #2030, San Diego, SD
More information.
Space Pad
Hidden from Earth behind the dark side of the Moon, on the planet Rillispore, is the interplanetary alien lounge: the Space Pad, aka Kilowatt Brewing's 1950's atomic-era intergalactic-themed speakeasy. The walls are aglow with blacklight decor, the molecular craft cocktails are flowing, and the locally sourced poke is not-to-miss. The cocktail menu was curated by Cristian Diaz, a top mixologist from Trader Sam's Enchanted Tiki Bar at Disney.
How to get in: Look for the glass hallway hidden within Kilowatt Brewing Oceanside Taproom & O'dogs Sausages & Hot Dogs.
Where: 406 Mission Ave, Oceanside, CA
More information.
Realm Of The 52 Remedies
Named for an ancient Chinese Medical text, the Realm of the 52 Remedies combines Chinese medicinal herbs with modern mixology. The space is inspired by a traditional eastern apothecary, with warm, low-lit glowing lights, a stunning lotus-shaped booth, and cabinets full of mysterious jars and potions. The cocktails are tailored to each guest's taste and mood, and the bartenders are experts in the art of mixology.
How to get in: Look for the white door inside Common Theory.
Where: 1390 F St, San Diego, CA
More information.
Convoy Music Bar
Inspired by the listening bars of Tokyo, Convoy Music Bar is a listening bar complete with a rare custom-built sound system imported from Japan and played on vinyl. The menu is heavy on Japanese Whiskey and sophistication, and CMB prides itself on its relaxed atmosphere with a comfy seat for every guest.
How to get in: Enter the alley behind O'Brien's and look for the "On Air" Sign.
Where: 4646 Convoy St, San Diego, CA
More information.
The Grass Skirt
The Grass Skirt is a tiki-themed speakeasy that takes guests on a tropical escape. Inside you'll find plenty of greenery, tiki statues, comfortable booth seating, and an elevated menu comprised of Southeast Asian Cuisine. The drinks are colorful and elaborate—and sometimes on fire!—and many come served in coconut shells or hollowed-out pineapples.
How to get in: Reservations are highly recommended. The entrance lies inside Good Time Poké. Head inside and walk toward the freezer.
Where: 910 Grand Ave, San Diego, CA
More information.
Shibuya Nights
You may know this speakeasy's encompassing restaurant, Cloak & Petal, famed for its gorgeous cherry blossom installation and purple neon lighting. But hidden within C&P's spacious back room is a neon, mural-filled, Tokyo Drift-styled speakeasy. Here you'll find a variety of small plates like short rib rolled tacos, sushi, and even waffles—all to be paired with inventive cocktails and wine.
How to get in: Enter through the back of Cloak and Petal, walk-in only.
Where: 1953 India St Level 2, San Diego, CA
More information.
False Idol
Hidden within a secret entrance within Craft & Commerce lies a Polynesian-inspired paradise, lit with colorful orb lanterns, tiki heads, and frothy mai tais. Hint: ordering one of their signature flaming bowl drinks triggers a "thunderstorm" for everyone—it's a must-try.
How to get in: Find the stainless steel door to the left of the main bar in Craft & Commerce.
Where: 675 W Beech St, San Diego, CA
More information.
Room 56 (VIIV)
One of the better-kept secrets on this list is Room 56, a 24-seat speakeasy hidden behind a bookcase and a password-requesting librarian at the Moxy. Room 56 fashions itself an ode to the founding fathers and has a swanky Prohibition-era theme, complete with dark and moody decor with hints of Art Deco. The drinks are classic and refined, with a focus on quality ingredients and expert preparation.
How to get in: Find the hidden password on the mysteriously designed website. Then the hidden bookcase through the lobby's mezzanine library.
Where: 831 Sixth Ave, San Diego, CA
More information.
Noble Experiment
Named after the "Noble Experiment" of Prohibition, this gold and glittering speakeasy is concealed inside a restaurant in The Neighborhood in the Gaslamp Quarter. Its tight quarters are decked out with chandeliers, tufted benches, ceiling art, and (be warned) a rather darkly epic skull wall.
How to get in: Search behind a stack of kegs by the restroom. Reservations are strongly encouraged.
Where: 777 G St, San Diego, CA
More information.
Young Blood
Remember how Raised by Wolves was the only SD bar on the 2022 North America's 50 Best Bars? Well, Young Blood—a member of the same hospitality group (Raised by Wolves, False Idol, Noble Experiment, Polite Provisions, and more)—takes that title for the 2023 list.
Young Blood is an intimate, opulent dream. The 16-seat modular bar wraps around the golden-lit room, with high ceilings, velvet bar stools, and Persian rugs. There's no menu, as drinks are served through a 90-minute bespoke cocktail journey featuring three designed-for-you drinks by three different bartenders.
How to get in: Reservations are required. Once you have one, search for and step through a refrigerator door at The Neighborhood.
Where: 777 G St, San Diego, CA
More information.
Prohibition Lounge
Aptly named, this red-lit speakeasy is perhaps the most classic on our list, with an encouraged 1920s cocktail dress code, stylized live music, and its literal underground hiding spot! Come for the masterfully-crafted and seasonally-inspired cocktails—they'll also do the occasional cocktail class—and the true Great Gatsby experience (they even discourage cell phone use!).
How to get in: No reservations or calling ahead, simply show up and find the "Law Office" door.
Where: 548 Fifth Ave, San Diego, CA
More information.
Vin de Syrah
Inspired by the lounges of New York's meatpacking district and the warm brasseries of turn-of-the-century Paris, Vin de Syrah is the epitome of chic. Bringing a delicate touch to the often popping-off Gaslamp Quarter, this is the speakeasy to try a dirty martini or smooth glass of Bordeaux, with a spread of cheese and desserts, of course. There will also be unique beats to sway to from eclectic DJs, or the soothing rhythms of live jazz, all to the glow of the Wonderland-inspired "We're All Mad Here" neon sign.
How to get in: Near the corner of Fifth Ave and E St, you'll see a staircase. Descend to find a grass-covered wall with a brass handle.
Where: 901 5th Ave, San Diego, CA
More information.
Bar Three Piece
This refined "hunting lodge," outfitted with brown leather seats and wood barrel tables, serves the city's deepest rare whiskey collection (fittingly, as it's hidden within Seven Grand Whiskey Bar). We're talking over 250 bottles of iconic vintage whiskey, and you can even purchase a Nicaraguan cigar to go with your drink if you wanna go full "The Godfather" with it.
How to get in: Head to the back room of Seven Grand.
Where: 3054 University Ave, San Diego, CA
More information.
Mothership
The ​tropical space escapist bar, Mothership, is a place where time and space are bent, the ceiling is bright with stars, the menu is formatted like a spaceship flight book, and fantastical cocktails and food are all vegan. The true star is arguably the immersive sci-fi decor, modeled to look like a crashed spaceship on an alien planet. Don't miss a trip to the neon red-tiled bathroom (of all places), complete with the original Apollo mission audio!
How to get in: Reservations are strongly required. The entrance is at a door at the corner of Juniper and 30th.
Where: 2310 30th St, San Diego, CA
More information.
Part Time Lover
Continuing the emerging listening bar trends, Part Time Lover is a glitzy, plush, and golden-lit hi-fi listening lounge, complete with its very own record store in the back. Coffee and cocktails are served by mixologists at the bar, with a focus on Japanese highballs, and the rest of the sprawling space is filled with luxe couch seating.
How to get in: Enter through the front door—while it's not hidden, the entrance is a bit subtle and unassuming. Walk-ins only.
Where: 3829 50th St, San Diego, CA
More information.
EXPLORE MORE:
10 Fun and Unique Date Ideas in San Diego
The Best Cafes in San Diego
The Best Boating Experiences in San Diego
LIKE WHAT YOU'VE READ?
Never miss out on a new experience!
Create a Bucket Listers account to access exclusive offers and the latest news in your city