food & drink ·
Published October 4, 2023
The Best Brunch Spots in San Diego
20 must-brunch locations in America's Finest City. 🍳🥂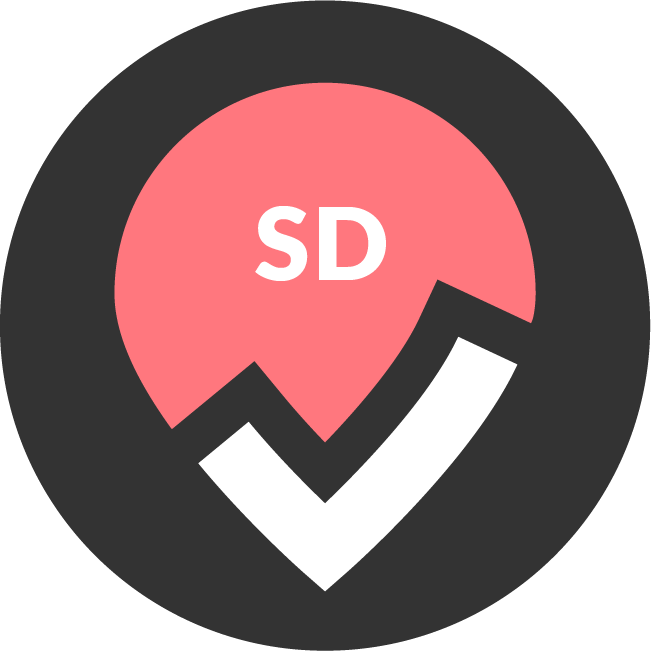 by San Diego Bucket List
San Diego isn't all craft beer—there's also a thriving brunch scene. One that provides a delightful fusion of flavors, seaside ambiance, and all types of huevos rancheros. Whether you need a revival and gossip session after your night out, or a place to take your parents when they're in town for the weekend, SD has options.
From Yelp's #1 bakery to boozy havens adorned with whimsical decor (looking at you, Morning Glory), our curated list of San Diego's best brunch spots has it all. Let's dig in!

The Top 20 Places for Brunch in San Diego
Honey's Bistro & Bakery
For a hearty breakfast of huevos rancheros, chilaquiles, and house-made red and verde sauce, head to Honey's. If you want to keep it light with fresh smoothies, watermelon mimosas, and gluten-free pancakes, you can also head to Honey's. It truly has it all. The airy Encinitas Bistro is a crowd-pleaser, with outdoor seating under red umbrellas to enjoy the California sun while you brunch.
Where: 632 South Coast Highway 101, Encinitas, CA
More information on Honeys.
Sunnyboy Biscuits
Sunnyboy Biscuits is aptly named for serving delicious fluffy biscuits the size of your fist, topped with eggs, bacon, avocado, and the like—plus fresh coffee and lattes (the lavender vanilla is a must-try). Despite its small size, it has plenty of indoor and outdoor seating, all painted a sunny yellow, with tables often topped with fresh flowers.
Where: 3749 Park Blvd, San Diego, CA
More information on Sunny Boy Biscuits.
Palmy's
Palmy's is an all-day Aussie-inspired cafe. The popular bungalow—housed in a renovated corner home and surrounding garden-dining patio—serves espresso and a healthy and vegetarian-friendly breakfast (the fan favorite is the plant-based chorizo breakfast burrito). Palmy's caters to the PB surf crowd: try the "Surfer's Breakfast" of fried eggs, sourdough toast, and tots for a hearty refuel. There's also a plethora of colorful acai bowls and artisanal toast toppings if you're looking for something a little lighter.
Where: 976 Felspar Street, San Diego, CA
More information on Palmy's.
Tartine
Tartine is a nationally acclaimed bakery with a cozy European-esque cafe and bistro location in Coronado. They describe their breakfast as continental—focusing on coffee, pastries, and fruit—but they serve 40+ pastry and cake delights a day to choose from. It's a perfect place to share a dessert-ish brunch treat, like their lemon tarts or sticky cinnamon bun, paired with an espresso.
Where: 1106 1st St, Coronado, CA
More information Tartine.
IZOLA
In keeping with our delicious bakery destinations, IZOLA is 2022's Yelp's #1 Bakery in the US and for good reason. They serve oven-baked, small-batch sourdough and flaky croissants in delicious flavors—try the blackberry chocolate or the bi-colored Moroccan Black Olive Chocolate —made with free-range eggs and butter from Normandy (a 17-trial discovery). The location is very popular, so pre-order is a great option even if you are dining in.
Where: 710 13th St #300, San Diego, CA
More information Izola.
Trust
Nothing catches our attention on a menu like "limited per day"—and Trust's popular Sticky Buns are one such treat. They also have a plethora of indoor and outdoor seating and a full New American breakfast/brunch menu, including french toast, steak and eggs, pancakes and fried chicken, and more. An easy spot to bring a crew, your visiting parents, a date—just about anyone—for a "trustworthy" brunch.
Where: 3752 Park Blvd, San Diego, CA
More information on Trust.
Morning Glory
For a good time brunch party, Morning Glory is the go-to in San Diego. The art-deco, indoor-outdoor, very pink cafe serves a boozy, global brunch (think: French Omelets, Turkish eggs, Shakshuka, and both English and American Brekkie). If you fight through the seating wait—it's popular—you'll be rewarded with live music, a champagne vending machine, and the signature thick and wobbly souffle pancakes.
Where: 550 W Date St Suite #C, San Diego, CA
More information on Morning Glory.
The Cottage Encinitas

An extension of the La Jolla institution by the same name, the Cottage Encinitas has arrived to claim its own fame. Located within Encinitas Village, the coastal, rustic restaurant is serving cult favorites from the owners, like Stuffed French Toast, Capellini Crab Cakes, and a huge lineup of espressos, along with some exclusive offerings, like Tofu "Huevos" Ranchero and Crab and Prosciutto Benedict.
Where: 127 N El Camino Real Suite H, Encinitas, CA
More information on the Cottage Encinitas.
Pipes Cafe
Every Cardiff local knows and loves Pipes Cafe, as it's been serving delicious egg burritos and coffee to the people, visitors, and campers of the San Elijo State Park campground for over 30 years. The funky surf-themed shack is a short walk to the beach, giving you the option to take your brunch to go seaside.
Where: 121 Liverpool Dr, Cardiff, CA
More information on the Pipes Cafe.
Harry's Coffee Shop
Did you know there is a classic, old-school American diner that's been the toast of La Jolla for over 60 years? To the delight of locals and visitors (they even have a merch shop), Harry's serves up a revered breakfast menu all day, retains its eclectic diner decor, and continues to serve its famed B.W. Benny (a golden-brown waffle with bacon inside and on top, grilled ham, poached eggs, all topped with hollandaise and warm maple syrup 😳).
Where: 7545 Girard Ave La Jolla, CA
More information on Harry's Coffee Shop.
Cocina de Barrio
Cocina de Barrio is a richly colorful and plant-laden Mexican restaurant/tequila and mezcal bar. The menu features hand-pressed Enmoladas, Huevos Oaxaquenos swimming in tomato recaudo and queso fresco, and more off-the-wall treats like strawberry cheesecake pancakes and créme brulee french toast.
P.S. They offer bottomless mimosas, but they're known for their popsicle-in margaritas.
Where: Hillcrest: 3707 Fifth Ave | Point Loma: 3924 W Point Loma Blvd | Encinitas: 967 S. Coast Hwy 101, Suite #101
More information on Cocina de Barrio.
La Clochette Du Coin
La Clochette Du Coin is a petite, delicious French cafe and bakery serving up a brunch of rustic-style pastries, breads, and a selection of tartines. The menu also includes hearty meals like the Breakfast Croissant dish filled with big gamey bacon, Eggs and Avocado with Thai chili aioli, and a lineup of signature Rose, Lavender, and Vanilla Lattes—all flavored with scratch-made sauces and syrups.
Where: 4680 Cass St, San Diego, CA
More information on La Clochette Du Coin.
Breakfast Republic
As you may notice from the number of thriving locations—Breakfast Republic is popular. Guests can enjoy American classics with a twist, like Oreo Pancakes, and Jurassic Pork Benedict, or choose from options like Tres Leches Vegan Pancakes and Gains Bowls with 61 grams of protein. In other words, there's something for all breakfast goals and tastes. The colorful, chicken-filled, and eggy atmosphere adds to the party vibe, along with their impressive drinks menu.
Where: Multiple locations.
More information on Breakfast Republic.
Hash House a Go Go

For an artisanal display of market-fresh American brunch (plus a signature lineup of Bloody Marys), Hash House a Go Go is…the go-to (we had to). Touting their award-winning "twisted farm food" with locations across the US, they've had time to perfect their HH famous flapjacks and fried chicken, along with other homestyle menu items.
Where: 3628 Fifth Ave, San Diego, CA
More information on Hash House a Go Go.
Rustic Root
Brunch and rooftops just go hand in hand, and Rustic Root does both well. A delicious place to enjoy local, seasonal New American brunch and craft cocktails in a warm, modern, and exposed-brick setting.
Where: 535 Fifth Ave, San Diego, CA
More information on Rustic Root.
Salvatores
Self-described as a "modern European feel with a California vibe," Salvatores feels a little like brunch in the club—and we're all for that, obviously. The kitchen draws influence from the Mediterranean and Italy, serving Liege Waffles under a flower chandelier and garden wall.
Where: 750 Front St, San Diego, CA
More information on Salvatores.
Caroline's Seaside Cafe
Located on the eco-friendly UCSD campus, this restaurant is a much-loved La Jolla gem, particularly for its ocean view. Enjoy healthy-yet-hearty California brunch delights. Think Mediterranean egg scrambles, "power breakfasts," fruit bowls, and coffee on their snazzy eco-chic oceanside patio.
Where: 8610 Charles F. Kennel Way, La Jolla, CA
More information on Caroline's Seaside Cafe.
Cody's La Jolla
Cody's serves delicious and clever breakfast and lunch all day, with plating just as pretty as its artisanal digs. We're talking classics like traditional eggs benedict and blueberry pancakes, plus a snazzy breakfast salad and "awesome" french toast served with cie challah. The real struggle, though, is choosing between the open-air dining room or the outdoor patios—they both have ocean views.
Where: 1025 Prospect St, Suite 210, La Jolla, CA
More information on Cody's La Jolla.
Kono's Cafe
Kono's full name is the Kono's Surf Club Cafe—which should give you a hint about the hearty and locally-loved brunch they serve here. Whether you come to grab a coffee or stay for sit-down brunch, the location is perched on the Pacific Beach boardwalk, serving up Hawaiian no-frills eats with the ultimate low prices and sociable atmosphere the crowds know and love.
Where: 704 Garnet Ave, San Diego, CA
More information on Konos Cafe.
Bali Hai
Bali Hai is a full-service, award-winning Polynesian dining location, and on Sundays, they provide a brunch buffet! Catch us piling our plate with Crab Benedict, Coconut Pancakes, and Bali Hai Seasoned Breakfast Potatoes—and toasting it all with their signature house-made fruit punch mimosas or SD Bloody Marys made with cutwater ingredients.
Where: 2230 Shelter Island Dr, San Diego, CA
More information on Bali Hai.
EXPLORE MORE:
The Best Cafes in San Diego
10 Unexpected Date Ideas in San Diego
The Best Boating Experiences in San Diego
LIKE WHAT YOU'VE READ?
Never miss out on a new experience!
Create a Bucket Listers account to access exclusive offers and the latest news in your city