food & drink ·
Published August 1, 2023
The Best Cafes in San Diego
Pastries to eat, baristas to meet. Here are 14 coffee spots to check out in SD. ☕ 🥐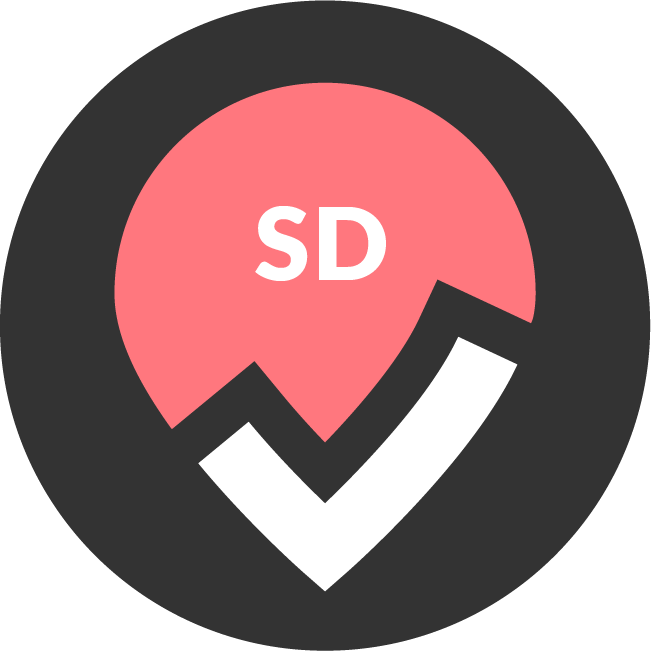 by San Diego Bucket List
Welcome to San Diego, a city that takes its coffee seriously. Whether you're a seasoned bean connoisseur in search of organic pour-overs, a digital nomad seeking the perfect workspace, or even want to pet some bunnies while you sip your latte (yes, really!)—this list has got you covered. Grab your favorite mug, and let's explore the top cafes in San Diego.

14 Cool Cafes to Check Out in San Diego
Copa Vida (Downtown)
Copa Vida, the place so nice, they opened four locations in SD alone. Check out the airy and spacious East Village spot, conveniently located right next to the ballpark. If not for the super cool nitro brews, then for the extra-large breakfast cafe menu.
Where: 905 J St, San Diego, CA
More information on Copa Vida.
The Grounds Bean Bar
Pop into the plant-laden Grounds Bean Bar for some tropical cafe vibes. Here you'll find hand-crafted coffee and teas, kombucha, and a menu of light bites that include specialty toasts and açaí bowls. We recommend the tri-colored hibiscus matcha drink to complete the vacay vibe.
Where: 1571 La Playa Ave, New York, NY
More information on the Grounds Bean Bar.
Moniker General
Moniker General is a unique retail concept in San Diego's historic Liberty Station. The massive cafe offers signature lifestyle and home goods for sale, along with craft beer and small-batch specialty coffee. Plus, there's plenty of indoor and outdoor seating, including cushy couches, to lounge on and work from.
Where: 2860 Sims Rd, San Diego, CA
More information on Moniker General.
Holsem Coffee
Step into the smooth, industrial, high-ceilinged Holsem for a drink as modern as its digs. The white marble island serves up naturally crafted smoothie-esque lattes like the Strawberry Malt Latte and Chocolate Peanut Butter Mocha. Grab one to sip on while you spend the day studying or working from one of the seats along the wall, where you'll find plenty of outlets to charge your devices.
Where: 2911 University Ave, San Diego, CA
More information on Holsem Coffee.
Revolution Roasters
Enjoy high-quality pour-overs and handcrafted coffee along the iconic California Coast highway at Revolution Roasters. Located at the base of a strip of fun shops in South Oceanside, the artisanal spot displays its drink menu alongside a delectable pastry selection (don't miss the yummy homemade Pop Tarts!).
Where: 1836 S Coast Highway, San Diego, CA
More information on Revolution Roasters.
Better Buzz Coffee Hillcrest
With 16 locally-loved locations in the San Diego area and a drink called "The Best Drink Ever," Better Buzz has quite the reputation. Try everything from nitro cold brews, handcrafted lattes, and swanky tea and kombucha offerings for yourself at the flagship location in Hillcrest. The gorgeous and warm industrial cafe has seats a-plenty.
Where: 801 University Ave, San Diego, CA
More information on Better Buzz Hillcrest.
Manzanita Roasting Company and Coffee House
Manzanita Roasting Company: where coffee passion meets wine expertise! This spot was founded by husband-and-wife duo Weston and Samantha, who transitioned from wine backgrounds to roasting award-winning coffee. Enter either of the homey, plant-filled cafes in North County to try their artful roasting.
Where: 13330 Pasea Del Verano Norte, San Diego, CA
More information on Manzanita Roasting Co.
Jaunt Coffee Roasters
Jaunt is a perfect balance of substance and flair. Substance, as in they highly prioritize ethically sourced beans, all roasted on-site. Flair, as in artsy tiled coffee bars, delicious and flavorful empanadas and burritos, and purple latte art you don't want to miss.
Where: 8680 Miralani Drive, Suite 131, San Diego, CA
More information on Jaunt Coffee Roasters.
La Colombe
In a city known for craft brews on tap, La Colombe brings us all kinds of delicious lattes on tap. In fact, it's even known for introducing the first-ever draft latte in a can: a cold-pressed espresso, frothed milk, and cane sugar with a blast of liquid nitro oxide.
Where: 4545 La Jolla Village Drive E, #2025, San Diego, CA
More information on La Colombe.
Public Square Coffee House
Sip espresso in the airy, art-lined shop with a sidewalk patio. This spot also has a really interesting snack lineup, from chocolate chip almond toffee cookies to a "coffee carnitas" sandwich—all kinds of must-tries.
Where: 8278 La Mesa Blvd, La Mesa, San Diego, CA
More information on Public Sq Coffee House.
Caffe Calabria
Caffe Calabria is the longest-serving specialty cafe/roaster in North Park, with the quality to back its longevity. Stop in for its shaded outside dining area, quality coffee, cocktails, and delicious wood-fired pizzas.
Where: 3933 30th St, San Diego, CA
More information on Caffe Calabria.
Wellspring Coffee Co. (Formerly the Coffee Method)
Enter the flowery community hot spot serving up specialty brews in Ocean Beach. And by flowery, we mean the place is essentially half-plant—and we're not complaining about it. They go all out on local, fresh, and single-origin coffee, plus unusual drink twists, like the always-popular Orange Sherbert Latte with organic Valencia oranges.
Where: 4993 Niagara Ave, #107, San Diego, CA
More information on Wellspring Coffee Co.
Communal Coffee
With locations across SD, this trend-setting cafe serves up craft coffee, natural wine, curated high-end goods for sale, and fresh flowers and plants, all within the light-filled space. Each cafe even comes with an in-shop florist if you'd like to purchase a fresh bouquet with your cup. The North Park location is famous for its extra photographable mural, stating simply: Coffee + Flowers.
Where: 2335 University Ave, San Diego, CA
More information on Communal Coffee.
Grange Garden
Grange Garden is a lovely gem in Solana Beach's Design District. The unique concept blends garden design, home décor, and craft coffee all in one. In fact, drinks here are garden-themed. Try the popular "Gardener" latte with fresh flavors like honey and lavender. This cafe offers something truly unique, though: for an extra seven dollars, you'll receive quite literally the cutest surprise of all—time to pet, feed and cuddle their floppy-eared bunnies!
Where: 240 S Cedros Ave, Solana Beach, CA
More information on Grange Garden.
LIKE WHAT YOU'VE READ?
Never miss out on a new experience!
Create a Bucket Listers account to access exclusive offers and the latest news in your city