food & drink ·
Published September 5, 2023
The Best Places to Work Remotely in San Diego
Laptop ✅ Headphones ✅ Charger ✅—we're off to work remotely. 👩‍💻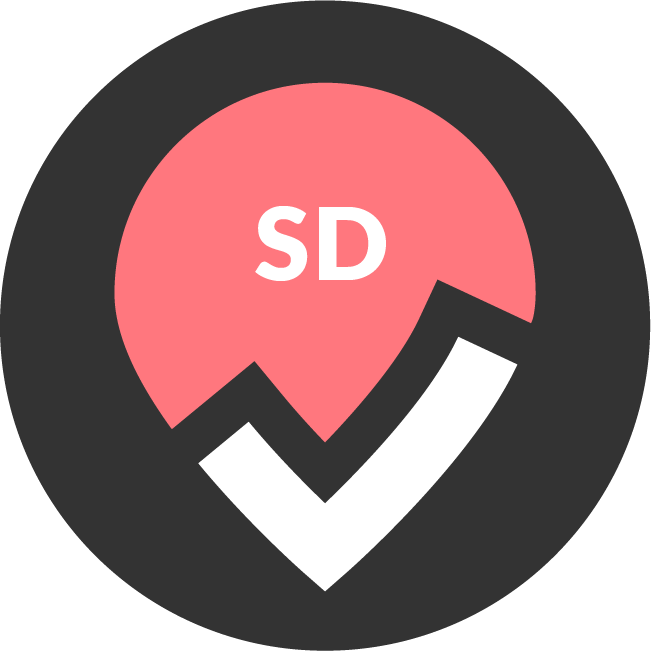 by San Diego Bucket List
Anyone who spends time working remotely knows that our sun-kissed coastal city is an idyllic blend of productivity and paradise—if you know where to go. Sure, we have to battle the allure of the beach at all times (a SoCal burden), but San Diego also has some of the most serene spots to power through work emails or get some studying done.
From oceanside cafes to libraries with treadmill desks, we've curated a roundup of the finest remote work hubs San Diego has to offer.


14 of the Best WFH Spots in San Diego
Meraki Cafe
Meráki in Greek means "to work with creativity, passion and love; to put something of yourself into your work." Perfectly emphasizing how much the sunny, indoor-and-outdoor cafe, filled with shaded seating and greenery, is an inspiring place to work. Try their globally-inspired craft coffee, tea and a full breakfast and lunch menu while you're at it—from the Aloha latte to the Mexican Mocha.
Where: 1735 Adams Ave, San Diego, CA
More information.
San Diego Central Library
For a deep-work space, take advantage of San Diego's impressive library network. The SD Central Library is the main branch of the city's library system, and offers a plethora of light-filled floors, an entire art gallery, and an open-air terrace to enjoy on your breaks. More good news: there's validated parking, free wi-fi, plus you can reserve study rooms.
Where: 330 Park Blvd, San Diego, CA
More information.
Moe Coffee (Little Italy)

Enjoy sunshine and fresh air while you work in the outdoor patio Moe Coffee spot in Little Italy. Try their custom Frozen Frappé option and their fan favorite Raspberry Pop Tarts—to keep you energized, of course.
Where: 2542 State St, San Diego, CA
More information.
Communal Coffee (Oceanside)
The bright, natural and plant-laden SD Communal Coffee cafes are all famed spots to spend the day with your laptop (and/or coworkers). Guests can enjoy breakfast pastries, lunch, and coffee while they work—and peruse the in-store florist bouquets and artisanal goods on their study breaks.
Where: 602 S Tremont St, Suite 100, Oceanside CA
More information.
Holsem Coffee
Some places made both our Best SD Cafe list and Best Places to Work list—so you know they're special. Step up to the marble island at Holsem for a coffee tea, sandwich or beloved Green Goddess salad. Then you're free to enjoy it alongside your work in one of their plentiful indoor seats—almost all of which are within plug-in distance from an outlet.
Where: 2911 University Ave, San Diego, CA
More information.
Deja Brew Lounge
Another gem on University Ave, Deja Brew Lounge is a coffee, tea, beer and soju lounge with a menu highlighting Hispanic and Cambodian flavors. Their tri-colored teas, soft swirl treats, neon decor and cushy seating make it an energizing spot to get creative juices flowing.
Where: 2528 University Ave, San Diego, CA
More information.
Geisel Library at UC San Diego
UCSD students: you may already know this architectural marvel in the center of campus. The Geisel Library is the school's main library, named in honor of Theodor Seuss Geisel—aka children's author Dr. Seuss. Fittingly, this library is an updated creative haven, with plenty of study spaces for different kinds of learners, whether you want silence, stunning views, or a treadmill desk.
Where: 9500 Gilman Dr, La Jolla, CA
More information.
Pinpoint Cafe (La Jolla)
Located on UCSD Scripps Institution of Oceanography—with a fittingly steller view of said ocean—you have to try Pinpoint Cafe at the La Jolla shores. The cafe serves up grab and go food items, smoothies and acai bowls, along with coffee and wifi to power your study hour(s).
Where: 8755 Biological Grade, La Jolla, CA
More information.
Black Market Bakery

This OC bakery with a cult following will keep you fueled for hours, serving all-day breakfast "eggywhiches," savory sourdough sandwiches, and their made-from scratch pastry menu (including the must-try bread pudding). There's ample indoor seating and a roomy patio out back to take your spoils and push through a work session.
Where: 4686 30th Ave, San Diego, CA
More information.
Garden Coffee
Off the hustle and bustle of the street is a friendly coffee shop in San Diego's charming Old Town. Garden Coffee serves coffee, tea, and light bites, and sports a garden patio to enjoy getting some work done. Grab a chair and a vegan pastry and enjoy the outlets and wifi to spare. Bonus: it's dog-friendly.
Where: 2611 Congress St, San Diego, CA
More information.
James Coffee (North Park)
High quality coffee = high quality work. James Coffee prides itself in handcrafted artisan roasted coffee beans roasted in-house. There's also plenty of room to stretch out with your work in the 800-sqft. garage-style space, complete with an outdoor deck, and lots of tables and outlets.
Where: 2355 India St, San Diego, CA
More information.
Coffee & Tea Collective

You know what makes a study-sesh much better? Doing it in an airy, stylish cafe that serves Belgian street waffles and espresso. This is also a great place for people who thrive more on tea than coffee—though their coffee is divine—because of their delicious curated selection of tea leaves and herbs from China and Taiwan.
Where: El Cajon Blvd, San Diego, CA
More information.
Lestat's Coffee House (Hillcrest)
Lestat's two-story, air-conditioned indoor space and outdoor patio that's makes for an excellent WFH option. Plus if computer work has you zoning out, their conglomerate decor—like their six foot Sphinx—and their prime people watching on the patio, may keep you intrigued. Open from 8 AM to midnight daily.
Where: 1041 University Ave, San Diego, CA
More information.
Plaza De Panama at Balboa Park
Plaza de Panama is an inviting space nestled within iconic Balboa Park. The area is framed by stunning architecture, art museums, fountains and lush greenery, and the plaza serves as a lively "living room" for visitors, with a few colorful iron tables under umbrellas to work from.
Note: while the park has free wifi, you'll need to be able to work sans outlets—so come with a fully charged laptop!
Where: Balboa Park, El Prado, San Diego, CA
More information.
LIKE WHAT YOU'VE READ?
Never miss out on a new experience!
Create a Bucket Listers account to access exclusive offers and the latest news in your city