attractions & tours ·
Published October 4, 2023
The Family Guy Experience is Coming to More US Cities After Debuting in LA
Vote for the Family Guy Experience to come to your city! ⛳

by Bucket Listers
After debuting in Los Angeles, Bucket Listers is excited to announce The Family Guy Experience will be opening in more cities across the US—and you get to cast a vote for where we take it next!
The immersive experience brings the world of "Family Guy" to life with interactive activities and photo ops inspired by favorite moments from the show.
How to Vote to Bring The Family Guy Experience to Your City
If spending a day living life like the Griffins is something you've always dreamed of, we want to hear from you! After a successful opening in Los Angeles, we're ready to bring Quahog to you! To vote for The Family Guy Experience to come to a city near you, simply select your choice below. You'll be redirected to the voting page, where you can vote by clicking the "Add to Your Bucket List" button!
About the Family Guy Experience
Guests can play a round of 9-hole mini golf on an indoor/outdoor course as they test their knowledge of the show (and maybe unlock a mystery hole)!
After some freindly competition, you can head to a real-life version of The Drunken Clam. Fans of the show will immediately recognize the Quahog neighborhood bar complete with red vinyl booths.
You'll find a menu full of Family Guy-inspired cocktails and drinks like the "Shut up Meg" and "No no no nooo" served in a bathtub glass.
There's even an "Eat My Junk" food truck, where you can order delicious food items like "Peter's Jelly Donut Burger" or the "I Dream of Chees-us" sandwich.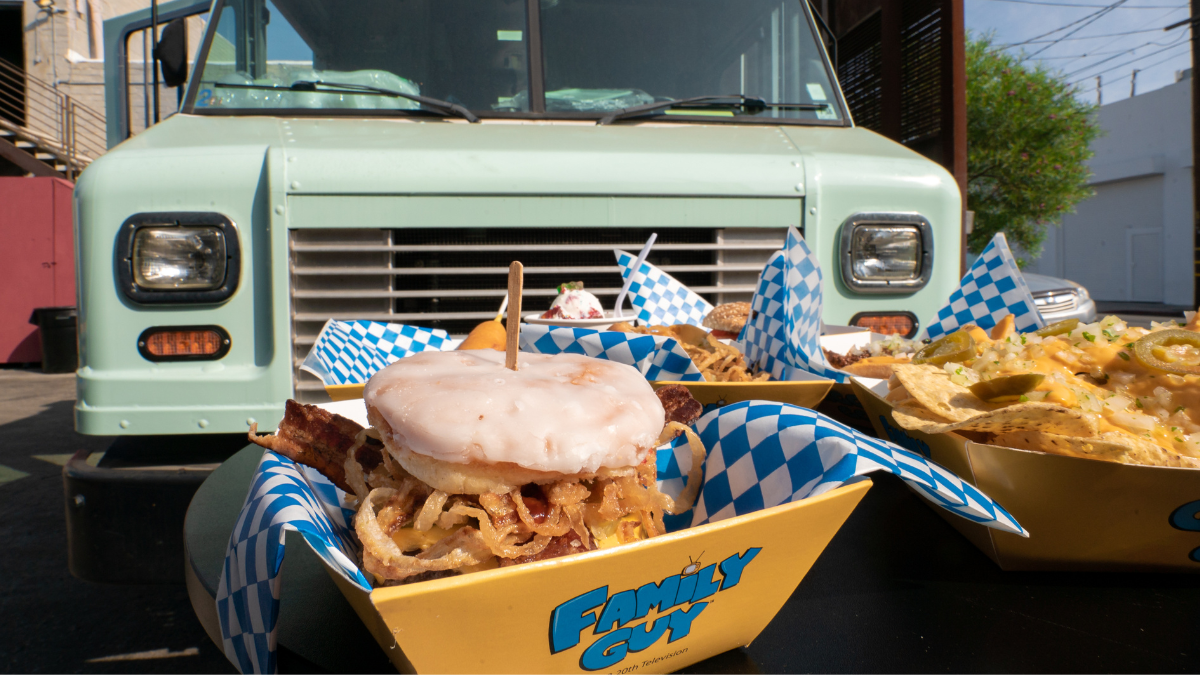 Ready to experience it for yourself? Make sure to vote for your city above, and follow @familyguyexperience on Instagram for the latest news and updates!
LIKE WHAT YOU'VE READ?
Never miss out on a new experience!
Create a Bucket Listers account to access exclusive offers and the latest news in your city