food & drink · arts & culture · outdoor activities ·
Published August 18, 2023
The Ultimate Guide to Chicago's Chinatown
The best places to eat, drink, shop, and sightsee in Chinatown, according to locals. 🥡🥢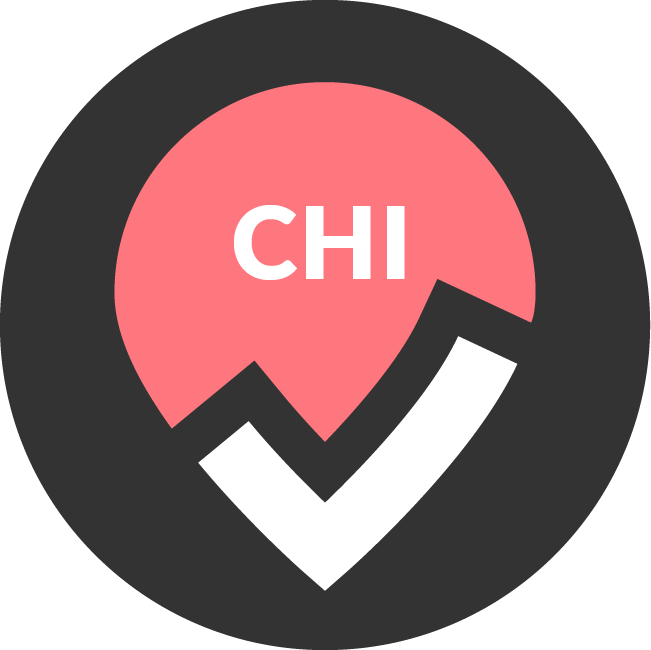 by Chicago Bucket List
Established over a century ago within the neighborhood of Armor Square, Chicago's Chinatown is one of the oldest Chinese-American communities in the US. From the iconic Chinatown Gate to the stunning Ping Tom Memorial Park, every corner provides an intriguing slice of culture.
Whether you're craving the pillowy dumplings of QXY, want to try Chicago's first luxury karaoke bar, or are shopping for a gift or something one-of-a-kind to bring home, we've got you covered on how to spend a day exploring Chicago's Chinatown.


Where to Eat, Drink, Shop, & Sightsee in Chicago's Chinatown
Where to Grab a Drink in Chicago's Chinatown
King Karaoke
Swing by King Karaoke (pictured above) to experience Chicago's first-of-its-kind luxury karaoke lounge. King Karaoke offers a wholly unique-to-Chicago experience: a luxe craft cocktail bar combined with an elevated karaoke lounge. Cheers sake or musically-themed craft cocktails (Passion at the Disco! anyone?) and indulge in delicious eastern-inspired pub-style fare in one of 12 swanky private karaoke rooms.
Where: 2002 S Wentworth Avenue Floor 2, Chicago, IL
More information.
Best Bar
Best Bar is Chinatown's first craft cocktail bar and features various specialty cocktails and luxury vibes. Infused with opulent charm, this hidden gem hosts live DJ performances and special celebrations like the Moon Festival and Lunar New Year. You can expect exceptional service, a chic yet cozy interior, and meticulously crafted cocktails by a master mixologist. It's a must-visit spot for late-night drinks in Chinatown.
Where: 2233 S Wentworth Ave, Chicago, IL
More information.
Hello Jasmine
Besides being deeply aesthetic, Hello Jasmine prides itself on a culturally authentic and freshly made Taiwanese tea experience—and they should. Using loose-leaf tea, brown sugar imported from Taiwan, fresh fruits, and the finest tapioca pearls, the staff makes freshly brewed teas and slowly cooked bubbles daily, along with authentic Taiwanese bento and snacks.
Where: 2026 S Clark St, Unit C, Chicago, IL
More information.
Te Amo Boba Bar
Te'amo Boba Bar is a BIPOC, women-owned bubble tea and cake shop using only organic and natural ingredients. You'll find stunning drink concoctions and baked goods like bubble-shaped mochi donuts and the all-new cheesecake bows, along with creamy tea lattes in a variety of flavors.
Where: 2169 A S China Pl, Chicago, IL
More information.
Nine Bar
From the family behind Moon Palace (a Chinese counter-service restaurant), a glamorous cyberpunk-esque speakeasy emerged. Welcome to Nine Bar, hidden behind Moon Palace Express, under a small neon sign of Chinese characters. Duck in and enjoy the enticing drinks and bites menu, including highballs, sakes, and exquisite house-made cocktails like the coconut-y "Paradise Lost." Make sure to check out the dark and vibrant neon den, complete with a mellow DJ booth beneath a ceiling of paper umbrellas.
Where: 216 W. Cermak Rd Chicago, Il 60616
More information.
Where to Eat in Chicago's Chinatown
QXY
Step into Qing Xiang Yuan's cozy open kitchen and share a plate of pillowy Chinese dumplings with friends and family. Made by hand using authentic Cantonese ingredients and a secret sauce, the owners have a history of dumpling-making dating back to China's Qing Dynasty nearly 300 years ago. 16 generations later, the renowned dumplings are still going strong right here in Chicago.
Where: 2002 S Wentworth Ave, Chicago, IL
More information.
MCCB
MCCB (Modern Chinese Cook Book) serves innovative Sichuan and Canton meals in a splashy, modern dining room, where you and your friends can enjoy Kung Pao Chicken, Icy Okra, and Pina Colada flavored shrimp in spades. Their true standout specialty, though—the Charcoal Grilled Whole Fish—is a street-style delight featuring wild-caught tilapia soaked in a fiery chili broth and served atop an exquisitely carved stand. Don't miss it.
Where: 2138 S Archer Ave, Chicago, IL
More information.
Cai
Cai serves up an authentic dim sum experience in Chicago's Chinatown. The second-floor space in Chinatown Square is no-frills, just purely focused on delicious food like the mouthwatering sweet-interior BBQ pork buns and baskets of freshly made succulent shrimp dumplings, all served plentifully for family-style sharing.
Where: 2104 S Archer Ave, Chicago, IL
More information.
Qiaolin Hot Pot
Mix warm, contemporary digs with sizzling, Chongqing-style hot pots, and you get Qiaolin. The authentic experience begins by selecting a house-crafted broth base, then freshly cut beef, pork, seafood, vegetables, or other proteins. If you're up for trying something new, go for an unusual ingredient, like premium ox tongue, for a topping!
Where: 2105 S Jefferson St, Suite A, Chicago, IL
More information.
Chiu Quon Bakery
The oldest bakery in Chicago's Chinatown is a must-stop for a breakfast treat. Choose from their expansive menu, featuring ham, egg, and pork buns, steamed dumplings, rice cakes, egg tarts, and so much more—but seriously, don't leave without one of their famous BBQ pork buns.
Where: 2253 S Wentworth Ave, Chicago, IL
More information.
HingKee
Craving noodles? HingKee's got you. This spot specializes in delicious handmade soup dumplings and traditional hand-pulled noodles. But things don't stop there: they also serve a variety of specialty drinks (like their Hong-Kong style "Poplar Manna" freeze), plus Japanese apps, sushi rolls, and even fruit smoothies.
Where: 2140 S Archer Ave Chicago, IL
More information.
Where to Shop in Chicago's Chinatown
Jadeite Jewelry
Chinese culture has long held jade in the highest esteem, as it embodies beauty, nobility, sincerity, and formidable power. Enter Jadeite Jewelry, a realm of natural jade treasures, sculptures, and opulent 24-karat gold creations. Here, every jewelry item is crafted by an in-house gemologist and designer team, ensuring the creation of truly exclusive luxury pieces.
Where: 2352 S. Wentworth Ave., Chicago, IL
More information.
AJ Housewares & Gifts
This gift shop is brimming with packed shelves and aisles, making for a fun search through its mountain of Asian goods. You'll find stacks of pots and pans, bamboo plants, electronic lotus flowers, giant stuffed Pokémon, richly patterned tea sets, and so much more.
Where: 2125 S China Pl, Chicago, IL 60616
More information.
Chinatown Square
Opened in 1993, Chinatown Square is a two-story, open-air outdoor mall. As the heart of Chinatown in Chicago, It's actually the largest Chinese mall in the US east of San Francisco and west of New York City. Stroll through the many vibrant gift shops, boutiques, and beauty stores, and grab some first-rate dim sum at Cai.
Make sure to check out the 12 bronze zodiac sculptures surrounding the Pan Asian Cultural Center in the center, and don't miss the Chinese in America mural made from 100,000 individually cut pieces of hand-painted glass from China.
Where: 2100 S. Archer Ave., Chicago, IL
More information.
88 Market and Food Court
Perched on the edge of Pilsen and Chinatown, 88 Marketplace is a gigantic Chinese grocery store stocked with a plethora of imported food and beverages. If you're not familiar with Asian ingredients, you can get some culinary inspiration with a tour of the upstairs food court! There, guests can indulge in tantalizing Hong-Kong style BBQ, hand-crafted sushi rolls, aromatic Vietnamese pho bowls, and more.
Where: 2105 S Jefferson St, Chicago, IL
More information.
What to See in Chicago's Chinatown
Ping Tom Memorial Park
Honestly, you could probably spend half the day exploring Ping Tom Park. Designed with traditional Chinese landscape and design elements, this urban green space on the Chicago River features a children's playground, community gathering areas, riverfront walking paths, a boat house offering kayak rentals, and a pagoda-style pavilion. You can also swing by for various events throughout the year, like dance performances, free outdoor concerts, and more.
Where: 1700 S. Wentworth Ave., Chicago, IL
More information.
Pui Tak Center Building
As the only official historical landmark in Chinatown, the Pui Tak Center is worth seeing, if only from the outside. Constructed nearly a century ago, the 17,000-square-foot space is hard to miss. It anchors the bustling commercial district around it with a facade inspired by historical Chinese architecture. Today, it serves as a vibrant community hub for Chinese immigrants and a gathering place for the local Chinatown community.
Where: 2216 S. Wentworth Ave., Chicago, IL
More information.
Nine Dragon Wall
Inspired by the famous Nine Dragon Wall in Beijing, this architectural masterpiece is adorned with intricately crafted ceramic tiles depicting mythical dragons. Just across the street from the Chinatown gate, the wall serves as a symbol of strength, power, and good fortune in Chinese culture. Fun fact: it's one of only three replicas outside of China!
Where: Located right across from the Chinatown gate
Chinese in America Mural
The Chinese in America Mural mural spans across a sizable wall, showcasing a breathtaking display of intricate artwork and vivid colors. The mural depicts scenes of immigration, cultural traditions, and the struggles and triumphs of Chinese Americans throughout history, telling the story of the Chinese immigrant experience and highlighting the diverse aspects of Chinese culture.
Where: Located within Chinatown Square
EXPLORE MORE:
The Year-Round Guide to Chicago's Best Rooftops
Chicago's Best Museums
70 Black-Owned Businesses and Restaurants in Chicago
LIKE WHAT YOU'VE READ?
Never miss out on a new experience!
Create a Bucket Listers account to access exclusive offers and the latest news in your city