fitness & wellness · food & drink · arts & culture · attractions & tours ·
Published February 7, 2023
The Best Rainy Day Activities in San Francisco
13 fun things to do in SF when it rains. 🌧
by San Francisco Bucket List
With moderate temperatures year-round and access to world-renowned parks, San Francisco makes getting outside easy. But when rainy season hits, some of our favorite outdoor activities—hiking, biking, outdoor dining—are not so feasible.
Thankfully there are still lots of fun things to do indoors, from exploring expansive bookstores to playing a round of ping pong. We've put together the ultimate list of things to do in San Francisco when it's rainy, so you can still enjoy the city on those wet, not-so-sunny days!
What to do in San Francisco on a Rainy Day
Sip a Hot Cocktail
Is there anything cozier than sipping a hot cocktail while the sky is clouded over and you can hear the rain falling on the rooftops? San Francisco has some delicious options that hit the spot, like Irish Coffee at The Buena Vista, Spiced Cider at Elixir, Dandelion Ginger Hot Toddy at The Snug, and Tom and Jerry Eggnog at The Alembic.
Where: Various locations.
Explore a Book Shop
Few things are better than curling up with a good book on a rainy day, but one thing that might beat it is getting lost in a bookstore. Peruse one of SF's book shops like Green Apple Books or City Lights (the nation's first all-paperback bookstore), and wander through aisles of classic novels, new releases, collections of poetry, and nonfiction to find the perfect read for a rainy day.
Where:
Green Apple Books: 506 Clement St, San Francisco, CA 94118
City Lights: 261 Columbus Ave, San Francisco, CA 94133


Skate at the Church of 8 Wheels
There's no single quintessential San Francisco activity, but if there was, a case could be made for skating at the Church of 8 Wheels. This disco-themed skating rink in an abandoned cathedral is complete with a DJ stage/altar and is a great way to burn off some energy when you're stuck indoors.

Where: 554 Fillmore St., San Francisco, CA 94117
For more information on the Church of 8 Wheels.
Play Ping Pong at SPIN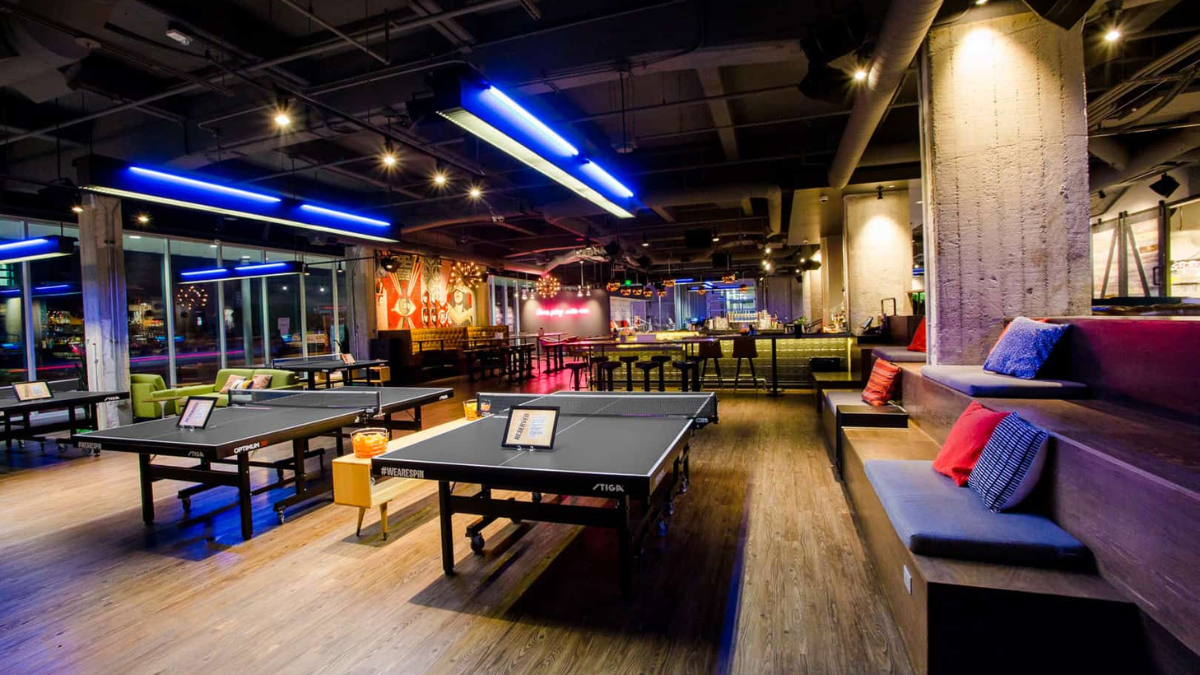 It's easy to want to lounge around at home in your pajamas on a rainy day, but we promise playing a round of ping pong at SPIN is worth leaving the house for. Not only do you get to put your table tennis skills to the test, you can also enjoy delicious bites, meet new people, and have loads of fun while doing it.
Where: 690 Folsom St., San Francisco, CA 94107
For more information on SPIN.
Take a Sushi Making Class
Up your cooking game at a hands-on sushi-making class. Learn how to make perfect sushi rice, choose fresh ingredients, and master the art of the roll. You can also choose from a variety of beverages, do you'll get to enjoy your handmade Tuna, Salmon, and California Rolls while sipping wine, sake, or beer.
Where: Hotel Majestic 1500 Sutter St, San Francisco, CA
For more information on Sushi Making Classes.
Explore SFMOMA
As the first modern art museum on the west coast (and still one of the most notable), SFMOMA is always worth a visit. Not-to-miss exhibits and installations include the Living Wall—the largest in the US, Diego Rivera's America on the fourth floor, and mural commissions by Bay Area artists throughout the museum.
Protip: Admission is free for Bay Area residents every first Thursday of the month. You can also get a voucher for a free illy drip coffee on the second floor cafe when you reserve First Thursday tickets.
Where: 151 Third St, San Francisco, CA 94103
For more information on SFMOMA.
Duck Into a Hidden Speakeasy
Hide from the rain in one of San Francisco's hidden speakeasies. Nothing feels quite as exhilarating as escaping the city (and the soggy weather), and finding yourself sipping cocktails in a secret cozy hideaway. From 1920s-style Prohibition-era spots to pirate-themed lounges, there are lots of unseen bars just waiting to be discovered.
Where: Various locations.
For more information on San Francisco's hidden speakeasies.
See a Live Comedy Show
If all the rain is bumming you out, spending an evening laughing it up at a comedy show might be the remedy. Intimate and underground, the show is hosted at the world-famous Palace Theater and showcases comedians featured in The New Yorker, on Comedy Central, SNL, Netflix, and HBO. You never know who might drop in!
Where: The Palace Theater: 644 Broadway, San Francisco, CA 94133
For more information on Live Comedy Shows.
Go Plant Shopping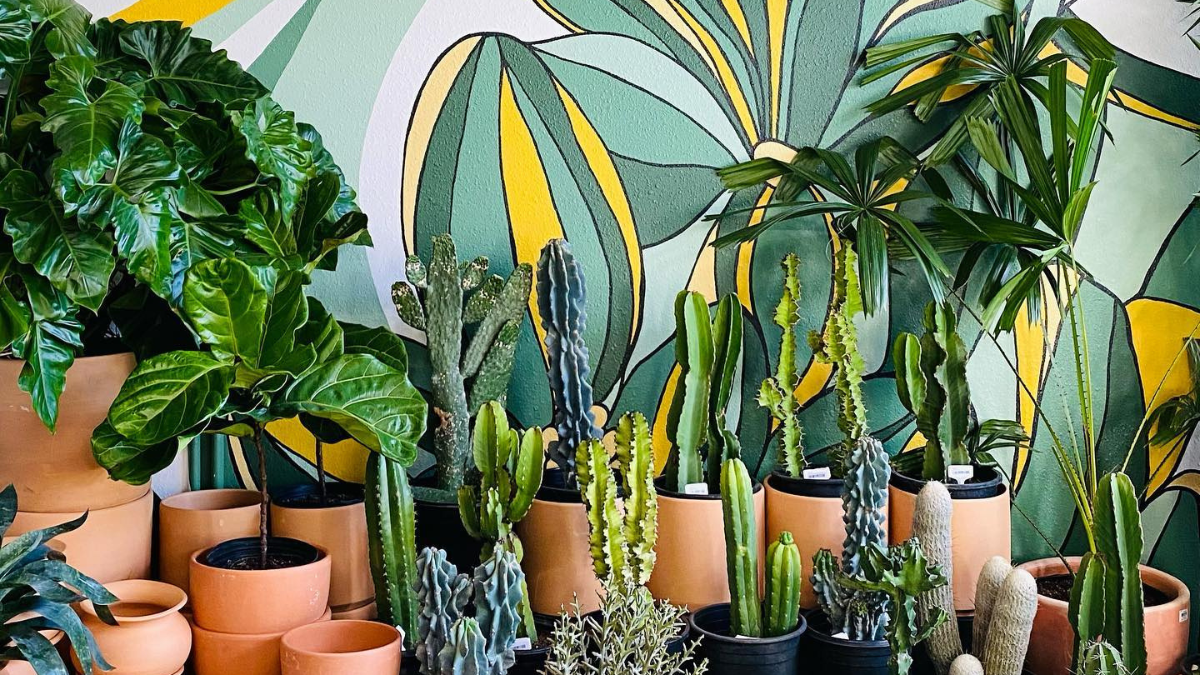 When you can't enjoy the greenery outside, stock up on greenery you can enjoy inside. Check out Plant Therapy for a wide selection ranging from small succulents to full-blown Monsteras, plus get helpful info on taking care of your new plant baby from the helpful staff.
Little Trees is another great spot where you can stock up on plants and accessories and take workshops to learn how to mount plants or create a terrarium.
Where:
Plant Therapy: 2077 Market St., San Francisco, CA 94114
Little Trees: 5503 California St., San Francisco, California 94121
Treat Yourself to a Spa Day
A rainy day is a perfect excuse to relax and rejuvenate. Head to one of SF's spas, like the tranquil Healing Arts Center & Spa at Cavallo Point. When you book a spa treatment, you also gain access to the center's spa facilities for an hour before or after your service. Relax with a massage or facial and then meander over to the heated mediation pool, eucalyptus-infused steam rooms, jacuzzi, showers, or relaxation lounge.
Where: 601 Murray Circle, Fort Baker, Sausalito, California 94965
For more information on Healing Arts Center & Spa at Cavallo Point.
Catch a Warriors Game
It doesn't take a rainy day to want to cheer on Steph Curry and the Golden State Warriors, but lousy weather certainly makes an excellent excuse to nab tickets to a game. Head to the Chase Center, where you can stay nice and dry indoors while munching on concessions and cheering on SF's finest.
Where: Chase Center: 1 Warriors Way, San Francisco, CA 94158
For more information on tickets to Warriors games.
Attend a Lakehouse Jazz Concert
Lakehouse Jazz is a unique and intimate concert experience in iconic Golden Gate Park at a hidden boathouse. Listen and learn jazz from some of the best musicians in the Bay Area while supporting the local art scene and its musicians.
Enjoy everything from 1920's Swing to Latin Jazz, Funk, Fusion, Hip Hop, and original compositions. The best part? Every week is a surprise, so you won't know who's performing until you show up!
Where: Stow Lake Boathouse: 50 Stow Lake Drive East San Francisco, CA 94118
For more information on Lakehouse Jazz.
Cozy Up in a Cafe
When the weather outside is dreary, there's nothing wrong with holing up in a café for an afternoon to escape the rain—especially when there's coffee involved. SF has no shortage of cafés to lounge in, get some work done, or read a good book. Some of our favorites include Sightglass Coffee, The Mill, and Alfred Coffee, but you can check out the whole list here.
Where: Various locations.
For more information on San Francisco's Best Cafes.
LIKE WHAT YOU'VE READ?
Never miss out on a new experience!
Create a Bucket Listers account to access exclusive offers and the latest news in your city